When fall has come, we often see chestnut snacks. This is one of them.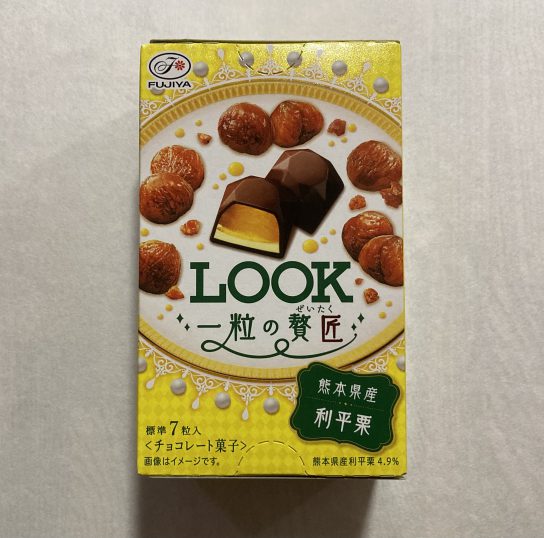 According to the package description, Rihei chestnuts from a place called Kumamoto are used. Rihei chestnuts have a strong sweetness.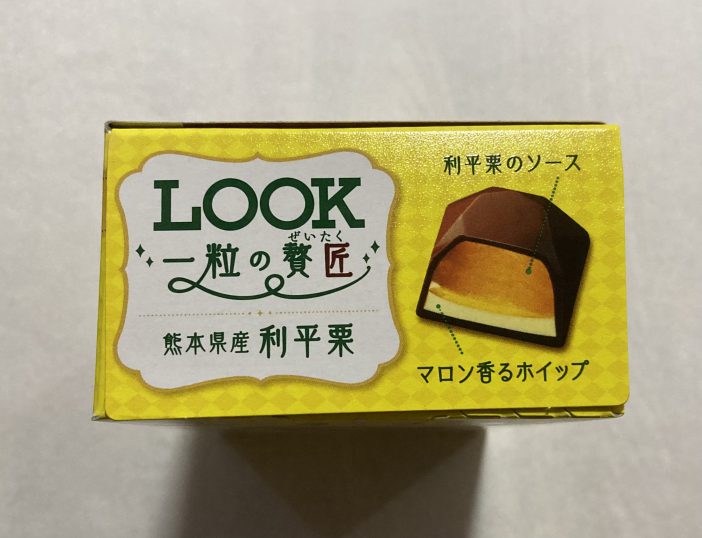 Taste
★★★★☆
Tasty!
I was able to enjoy the rich taste of chestnuts!
Price
★★★☆☆
Around 150 yen per box.
Calorie
★★★☆☆
38kcal per individual package (per chocolate).
Easy to get?
★★☆☆☆
I got this at AEON, one of the biggest supermarkets in Japan.
I don't think it's available at any time…
Get again?
★★★★★
Definately!
The ratings above are completely my personal comments, see here for the details.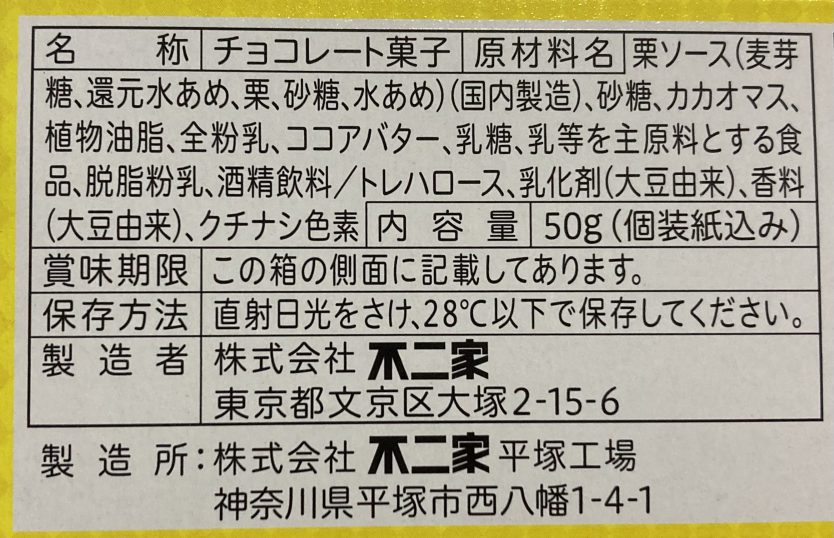 The ingredients may be changed in the future so please check yourself when you try it.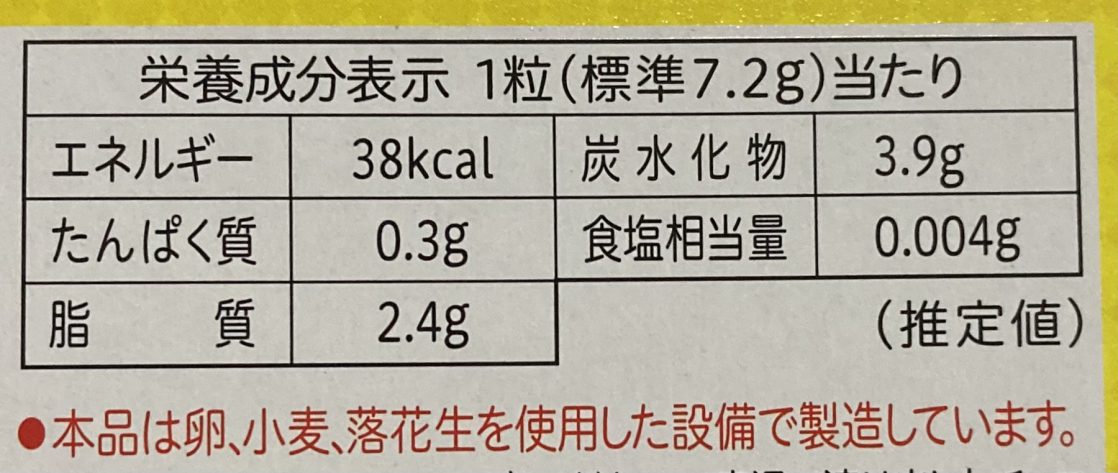 And the nutritional indication.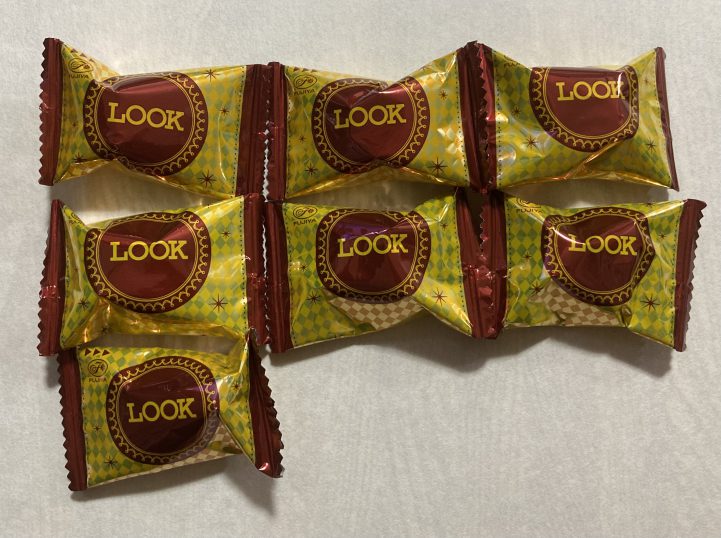 Open the box.
There are 7 individual packages in a box.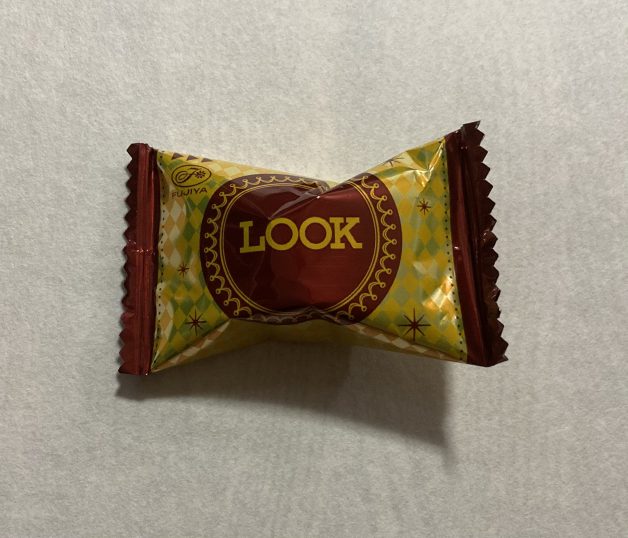 Pick up the one.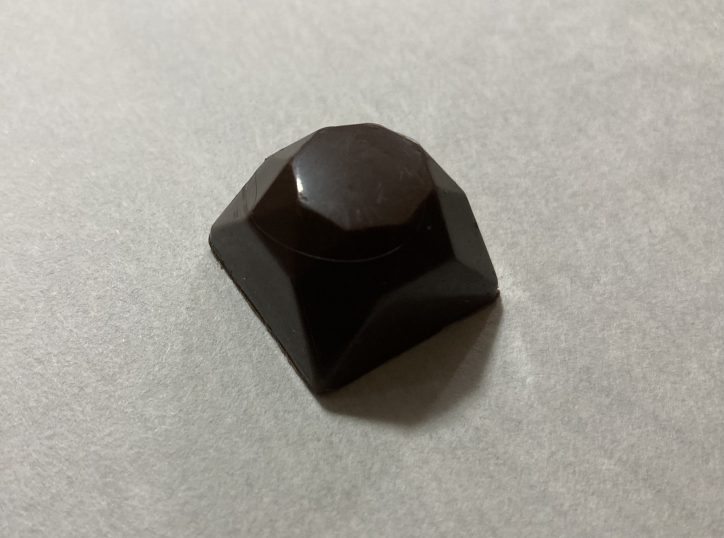 Open the individual package.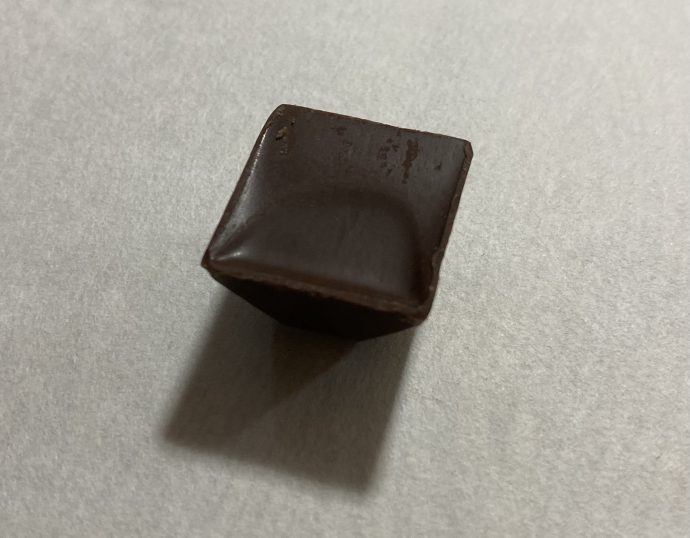 The bottom view.
Cut in half.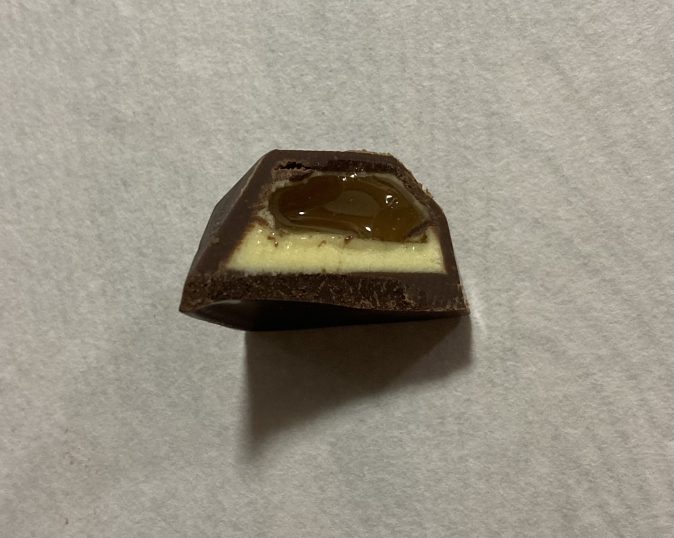 View from a little different angle.
2021 Oct.