If my memory is correct, this product line is quite new from a manufacturer Lotte. Lotte is famous for its chocolate products.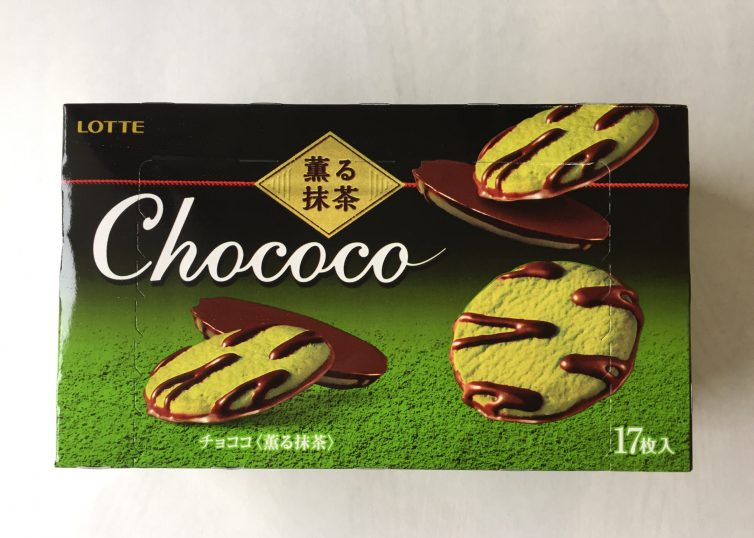 This product series have some flavors. This one is featuring green tea called "matcha".
Taste
★★★★☆
Good balance of cookie and chocolate. And the green tea called "matcha" flavor is very refreshing to me.
Price
★★★★☆
Pretty reasonable. Around 150 yen.
Calorie
★★☆☆☆
32 kcal per individual package (per cookie).
Easy to get?
★★★★☆
I got this at AEON, one of the biggest supermarkets in Japan. I can easily find it other stores too.
Get again?
★★★★☆
Probably.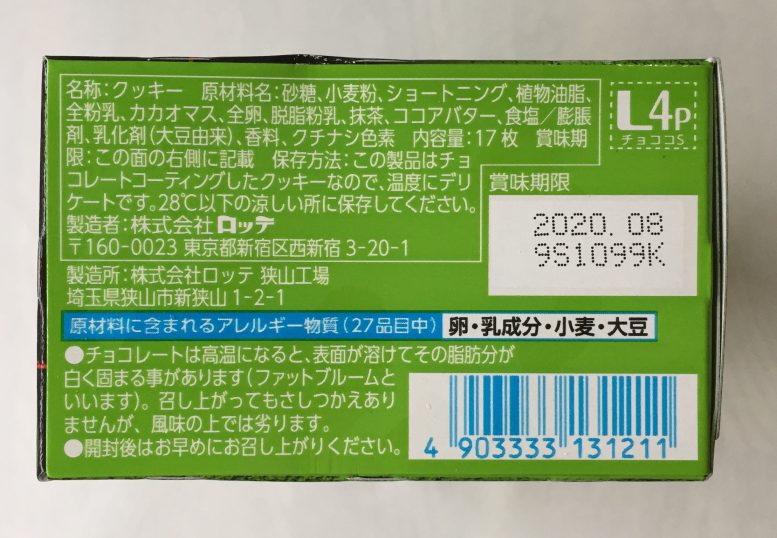 The materials may be changed in the future so please check by yourself when you try it.
The nutritional indication.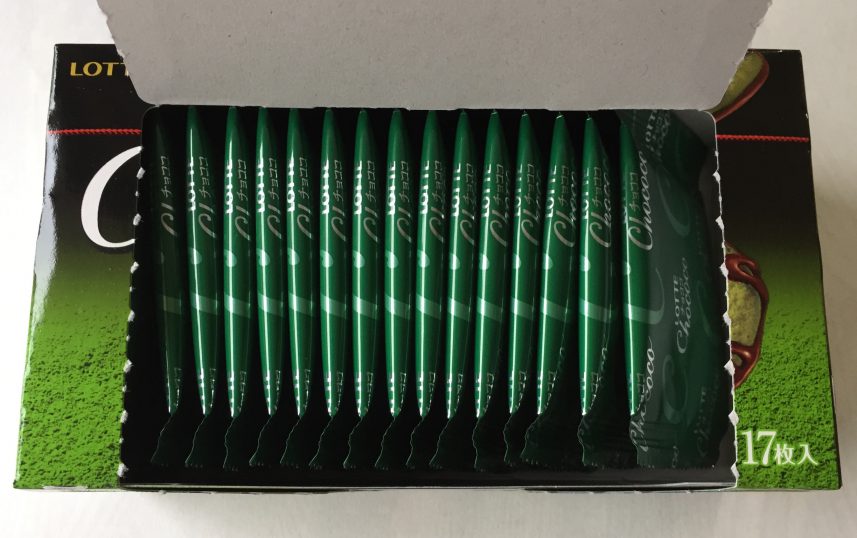 Open the box.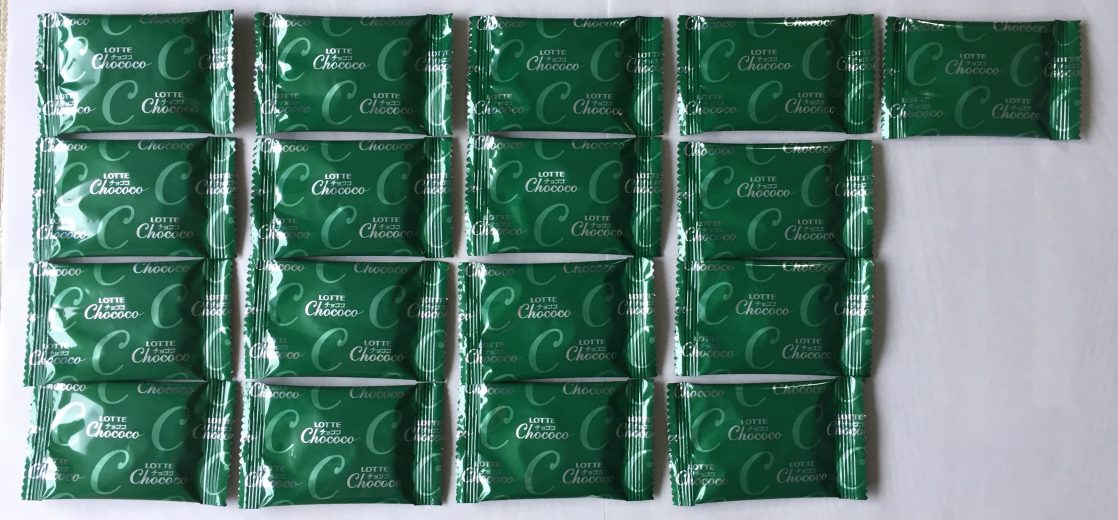 There are 17 cookies wrapped in individual package. I think it's easier to give people such as coworkers as a souvenir.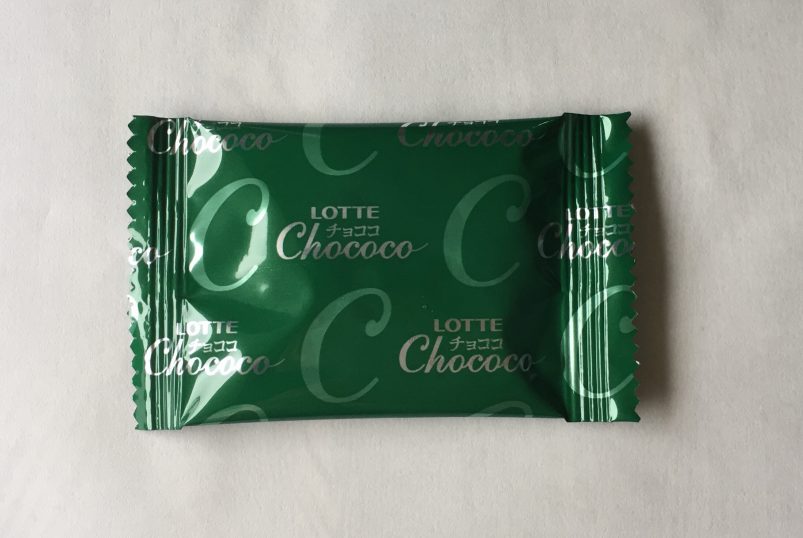 Pick up one.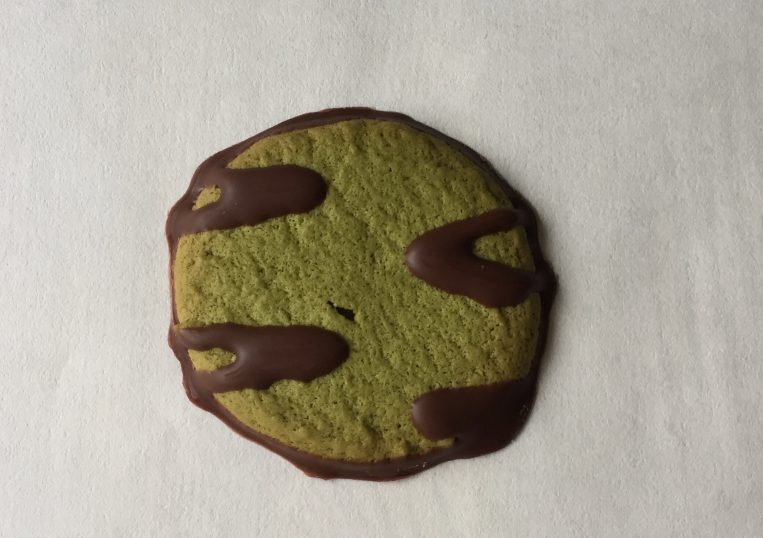 Open the individual package. View from above.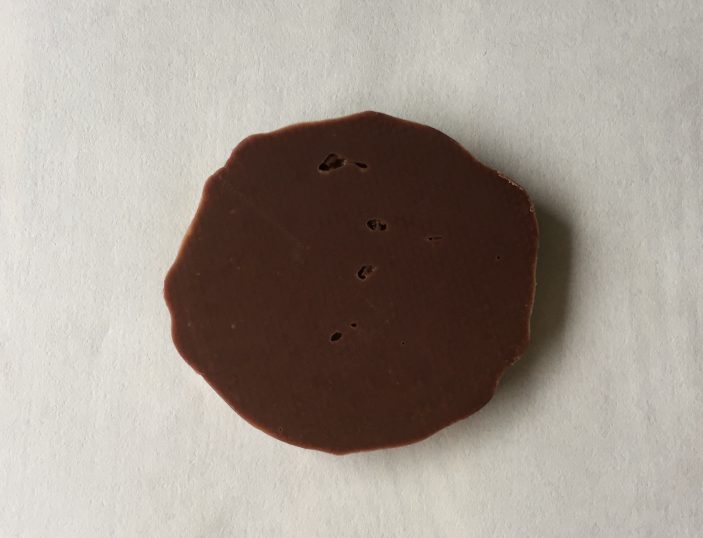 The opposite side.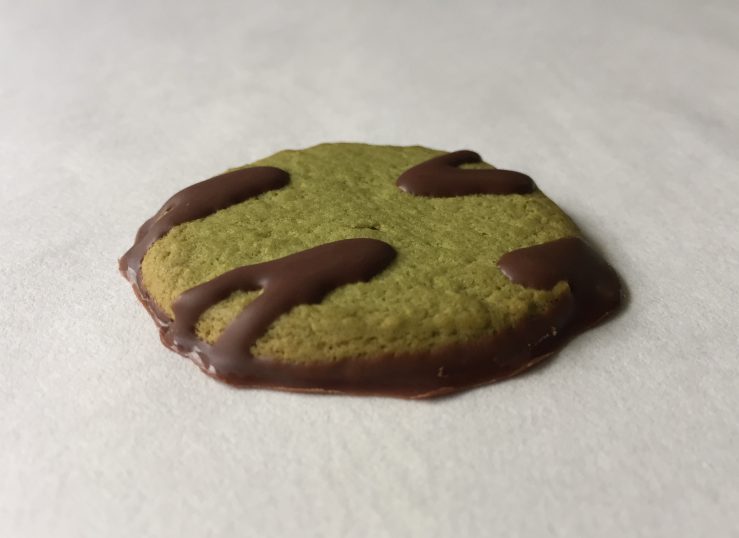 View from a bit side.
2019 Oct.