I first met this flavor last year. This product is called "Ottotto". "Ottotto" is one of long seller products from a manufacturer Morinaga. But actually I had not been that big fan of it…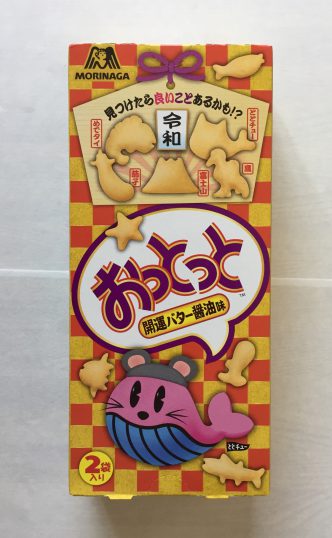 Last year my husband got this flavor for our son and I also tried one and found it good!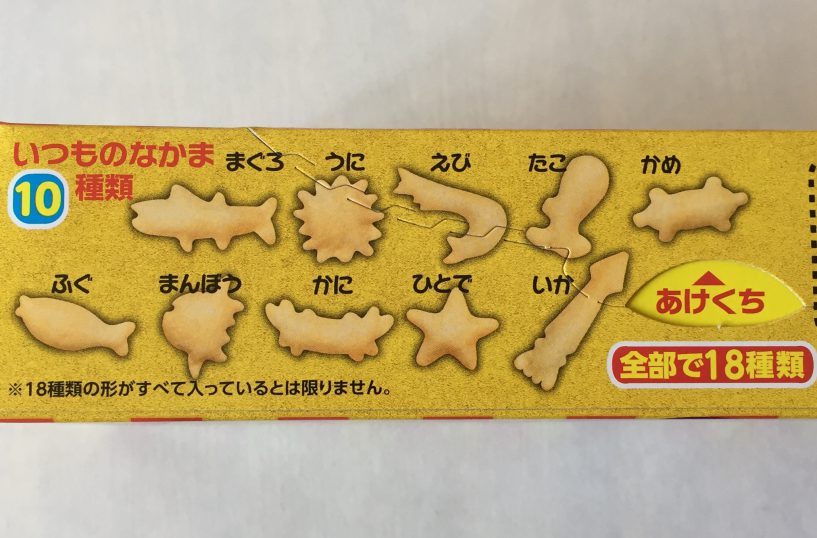 The standard version of this products are sea animals shaped salty crackers.
Amazon.com: Online Shopping for Electronics, Apparel, Computers, Books, DVDs & more

Taste
★★★★☆
Enjoyable the variety of the shapes! I like this flavor much better than the salt flavored one that is the standard flavor of this product.
Price
★★★★☆
Around 100 yen.
Calorie
★★★★☆
105 kcal per a bag (not a box).
Easy to get?
★★★☆☆
I got this at Aeon, one of the biggest supermarkets in Japan. I saw it last year too but can see only around January.
Get again?
★★★★★
I will get it next year too!
The ratings above are completely my personal comments, see here for the details.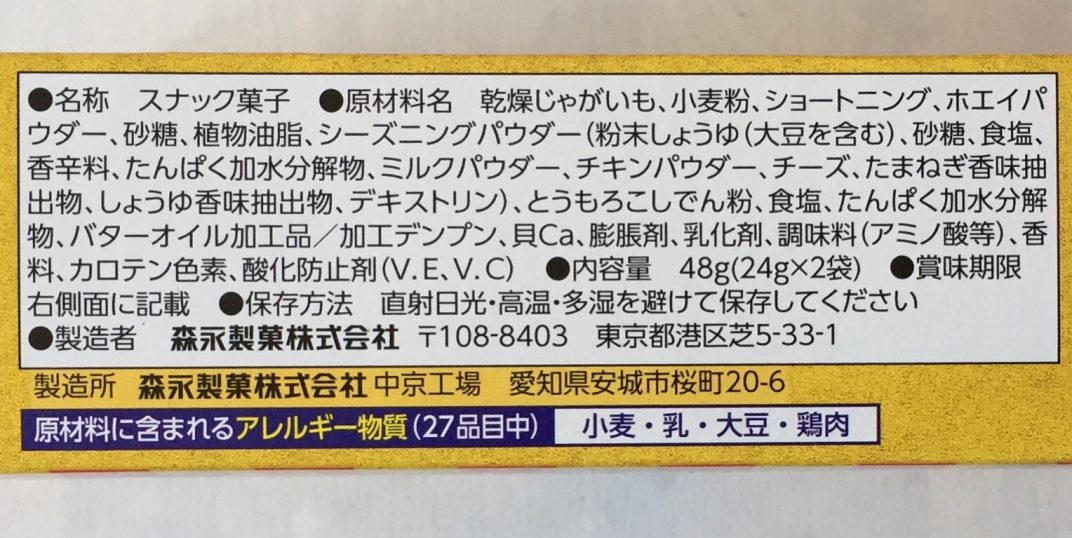 The materials may be changed in the future so please check yourself when you try it.
The nutritional indication.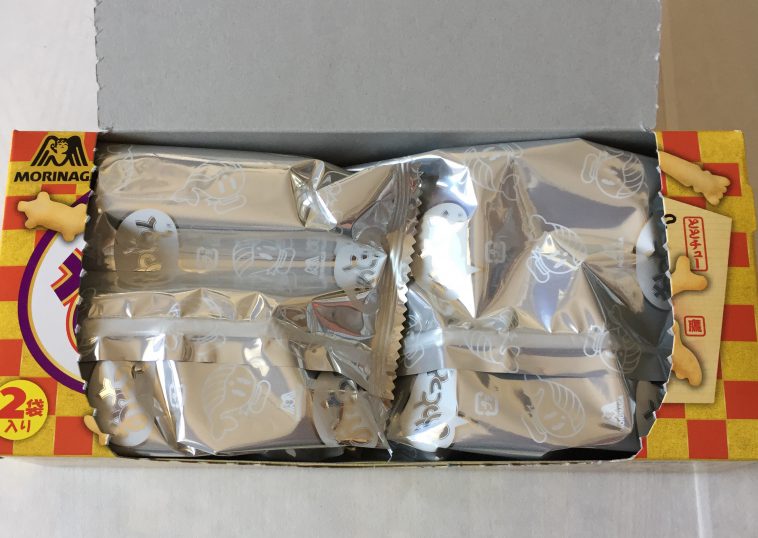 Open the box.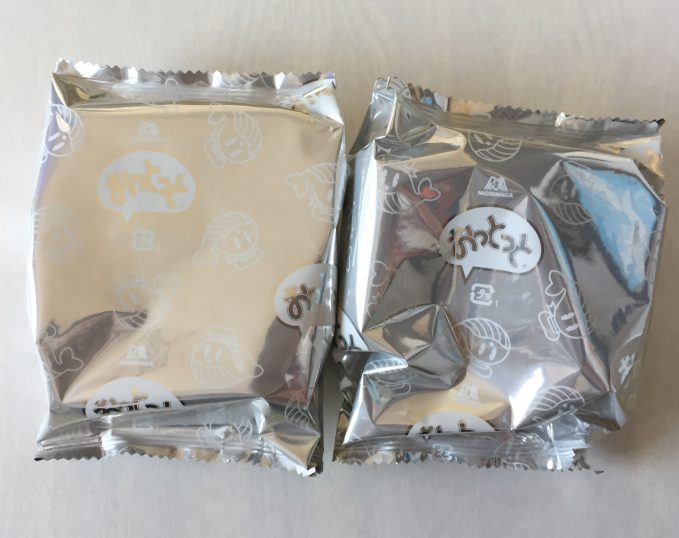 There are 2 small bags in a box.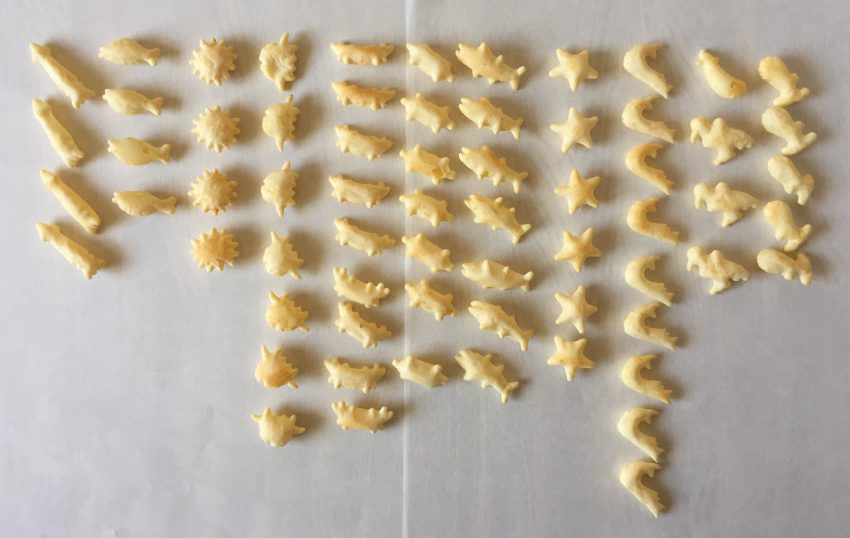 There are lots of sea animal shaped small crackers in a bag.
Shrimps, an eggplant, octopuses, eagles,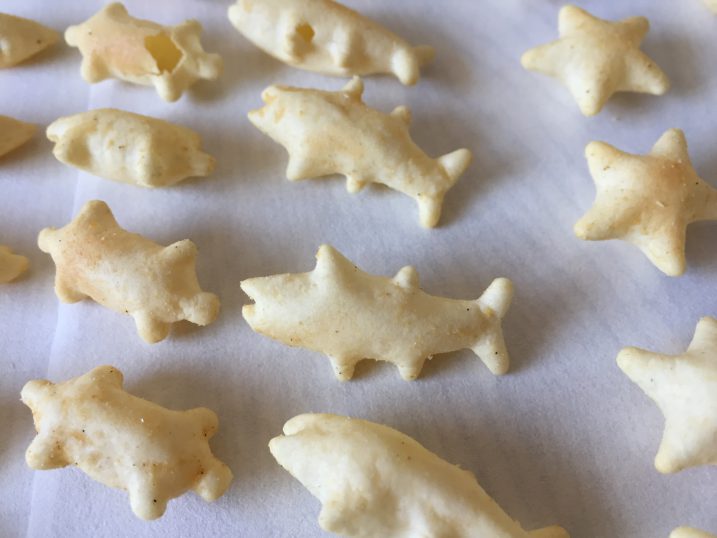 turtles, sharks, starfish,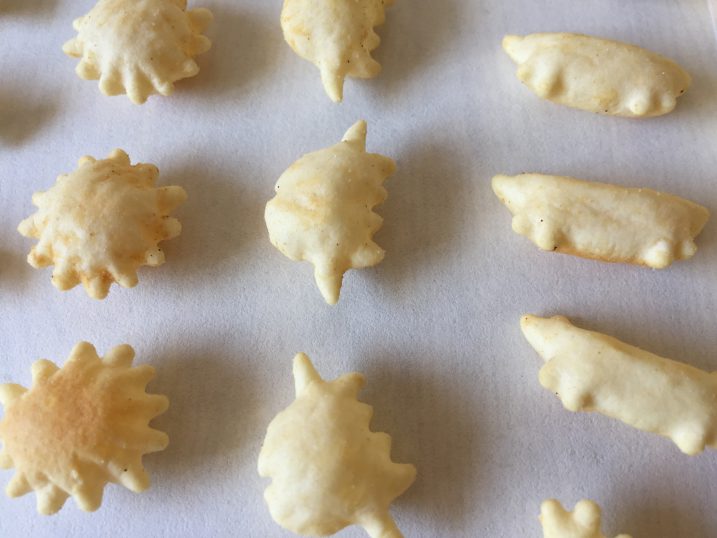 sea urchins, sunfish, crabs,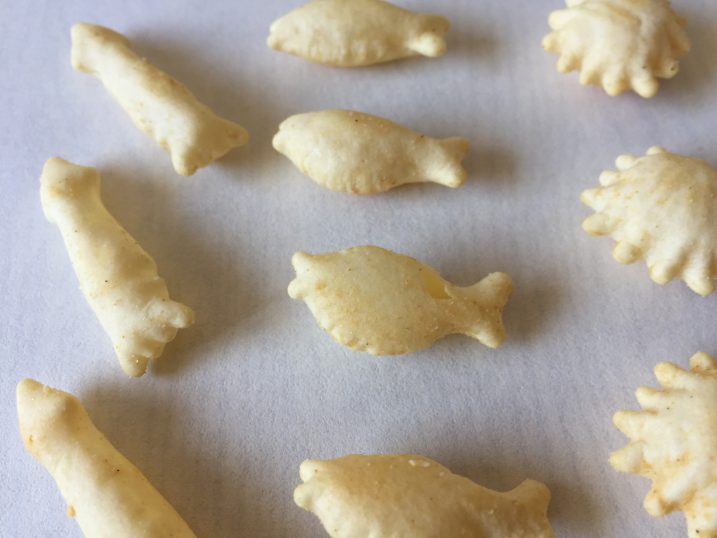 squids and blowfish! Unfortunately there's no Mount Fuji in my bag…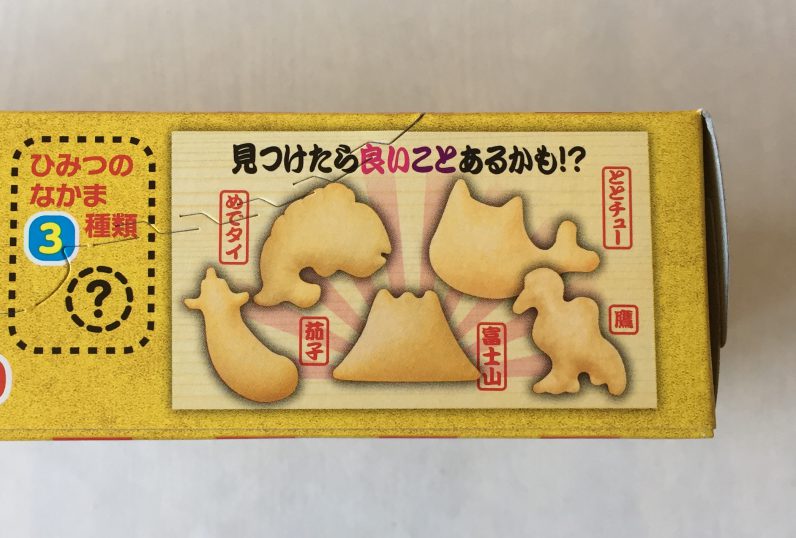 In Japan they say that there will be something good if you see 1. Fuji 2. Eagle 3. Eggplant in your first dream of the year!
Red snapper is always a lucky symbol. I'm not sure about sea lion…
2020 Jan.
Amazon.com: Online Shopping for Electronics, Apparel, Computers, Books, DVDs & more