According to the manufacturer "Calbee"'s website, this "Kappa-ebi-sen" product line has been added since 1964.
I think people in my generation have been familiar with this snack.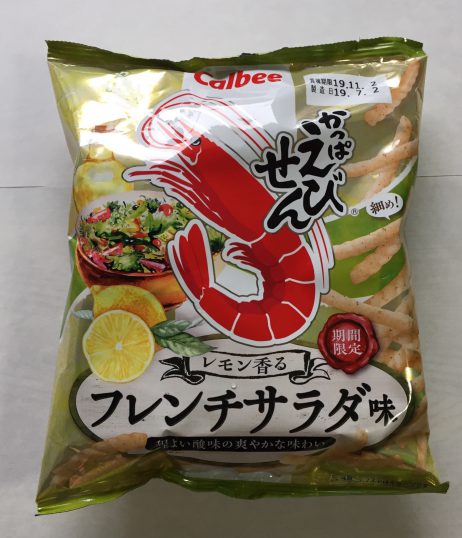 On the package, there is a word saying "sold in limited period" but I remember there was the same "french salad" flavor with a different package design before.
Taste
★★★★☆                
Good. It's so refreshing! Little sour taste.
And "ebi-sen" crackers are enough crisp as usual.
Price
★★★★☆
Average. Around 100 yen.
Calorie
★★★☆☆
345 kcal per package.
Easy to get?
★★★☆☆
I got this at AEON, one of the biggest supermarkets in Japan. This flavor is sold in limited period so you may not be able to find this…
Get again?
★★★★☆
Probably…If I can get again.
The materials may be changed in the future so please check by yourself when you try it.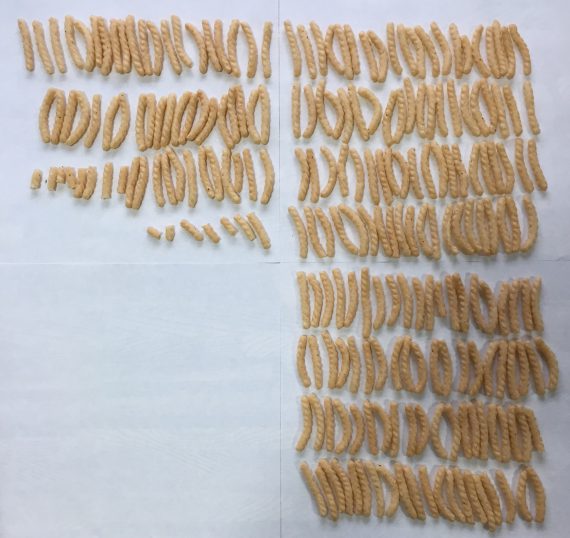 It was hard to line them one by one…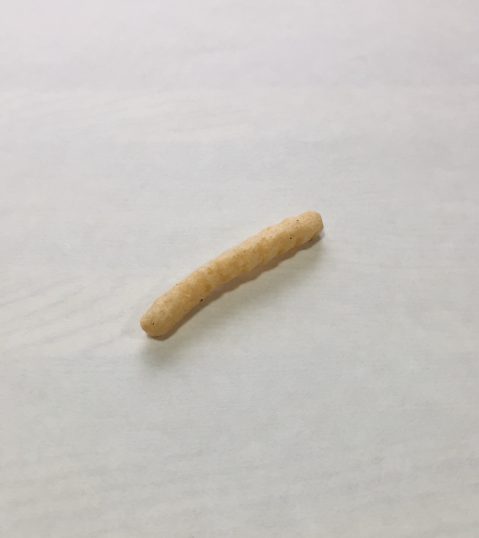 Pick up one.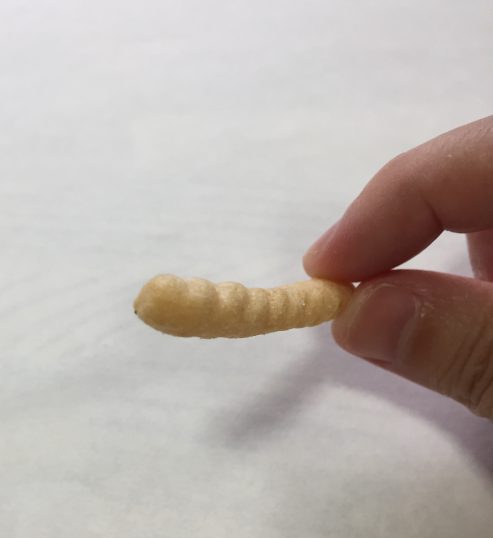 View from a bit above.
2019 Jul.