According to the manufacturer "Calbee"'s website, this "Jagabee" product line has been added since 2006.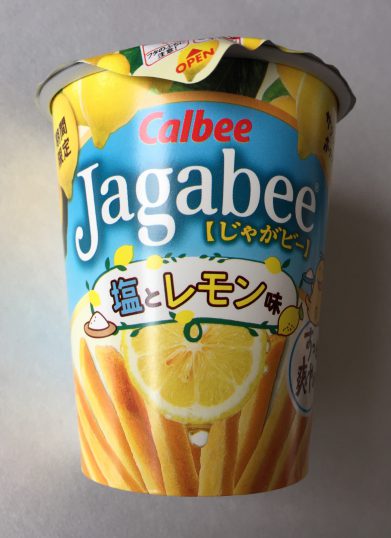 This summer, salt & lemon flavor is a kind of "boom" in Japan as well as choco-mint.
This "jagabee" product has a unique texture. How I can express…it's crisp but much thicker than chips so…I cannot express propely…
Taste
★★★★☆
Good. Much better than I expected. Actually, I usually like potato chips better than "jababee" since I feel "jababee" is a bit plain to me. But I like this flavor! It's so refreshing!
Price
★★★☆☆
Average. Around 150 yen.
But the amount is not that much so I would give ★3.
Calorie
★★★☆☆
220 kcal per cup (package).
Easy to get?
★★★☆☆
I got this at AEON, one of the biggest supermarkets in Japan. This flavor is sold in summer limited (and might be only this year…) so you may not be able to find this…
Get again?
★★★☆☆
Probably… "Jababee" product line has a lot of different flavors so I may try different flavor next time.
The materials may be changed in the future so please check by yourself when you try it.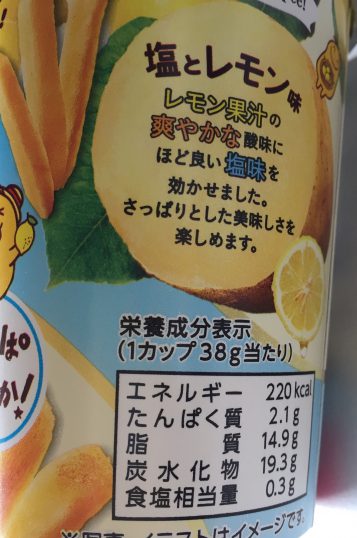 There is a nutritional indication on the package.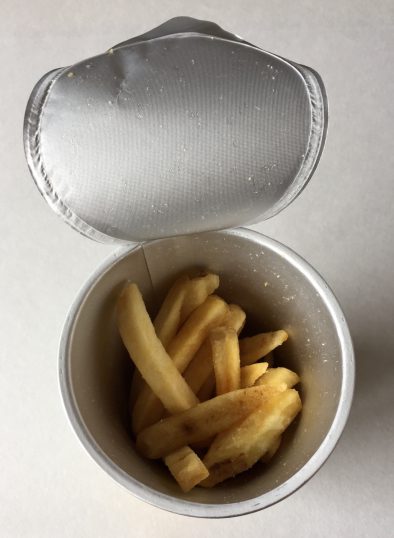 Open the package.
View from above.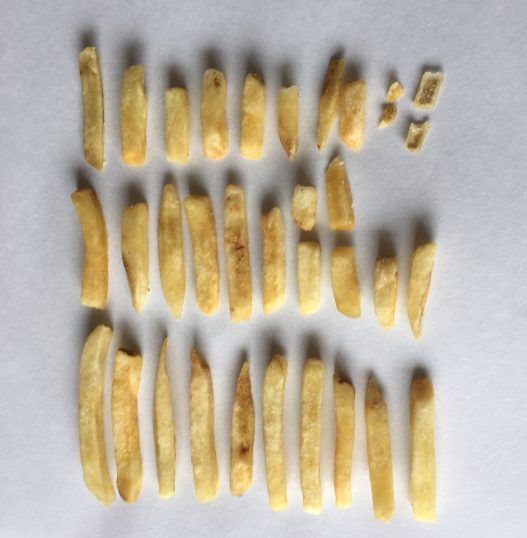 According to the indication on the package, the amount per package is 38g.
2019 Jul.