"Jagarico" is one of the most popular items from a snacks manufacturer "Calbee". "Calbee" is famous for its potato based snacks such as potato chips.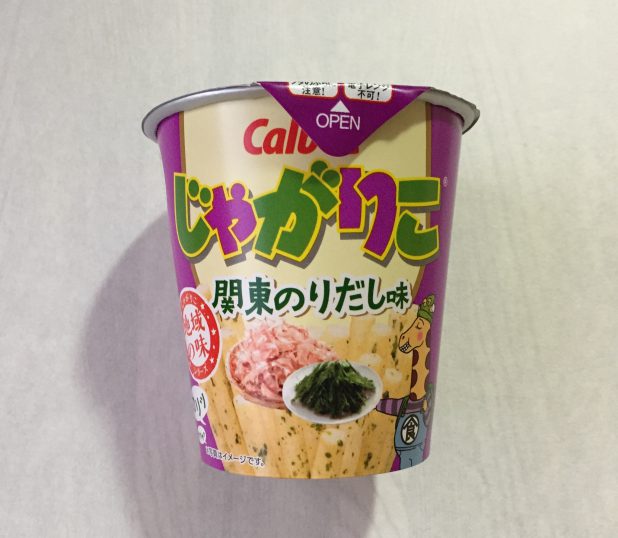 This flavor is featuring seafood broth such as dried bonito flakes and sea vegetable called "nori".
Taste
★★★★☆
Good! Actually, I didn't expect at first when my husband got it. But one day I got hungry and tried it I was surprised it was very good!
Price
★★★☆☆
Around 100 yen.
Calorie
★★★☆☆
258 kcal per cup.
Easy to get?
★★★★☆
I got this at AEON, one of the biggest supermarkets in Japan. I have also seen it some other stores so I think it's pretty easy to find it.
Get again?
★★★★☆
Probably. I have already got it twice to post this article!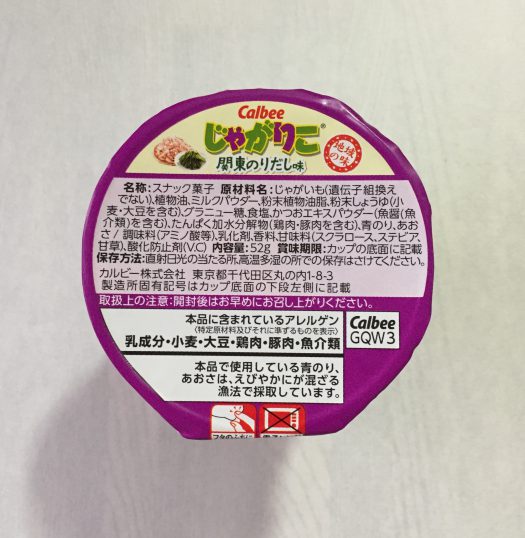 The materials may be changed in the future so please check yourself when you try it.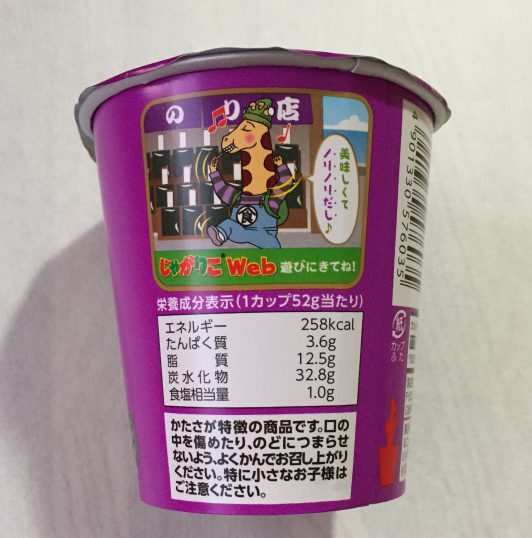 The nutritional indication.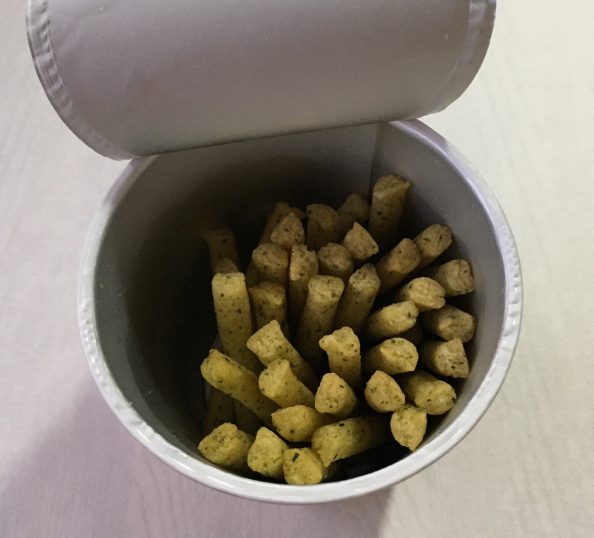 Remove the lid.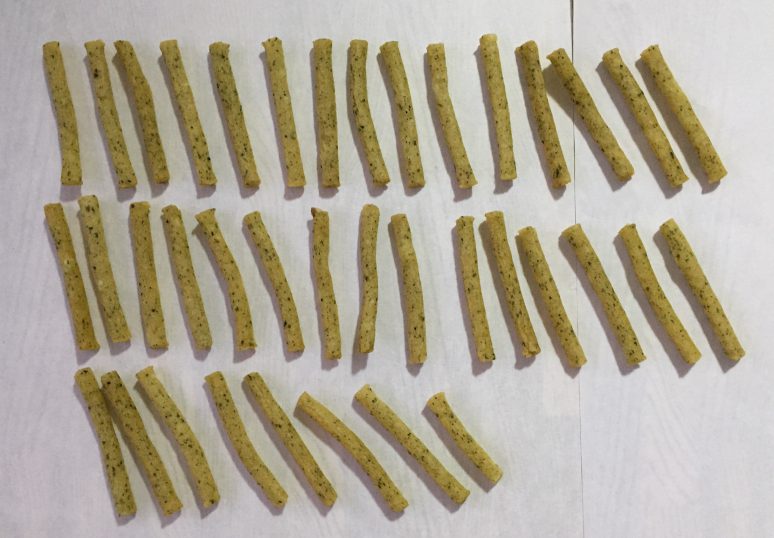 There are 38 sticks in a cup in my case.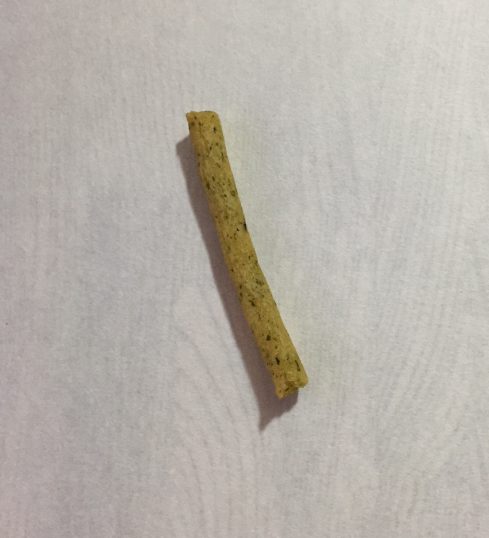 Pick up one. View from above.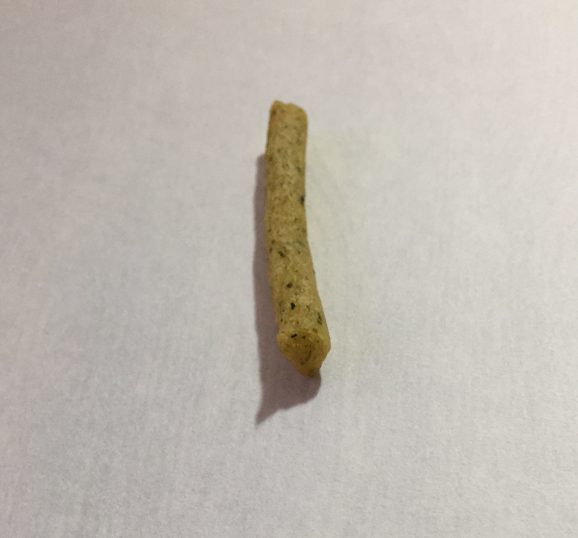 View from a different angle.
2019 Nov.