"Koikeya" is famous for its potato chips products especially "Kara-mucho" brand. This is one of "xx-mucho" series product, the name is "suppa-mucho".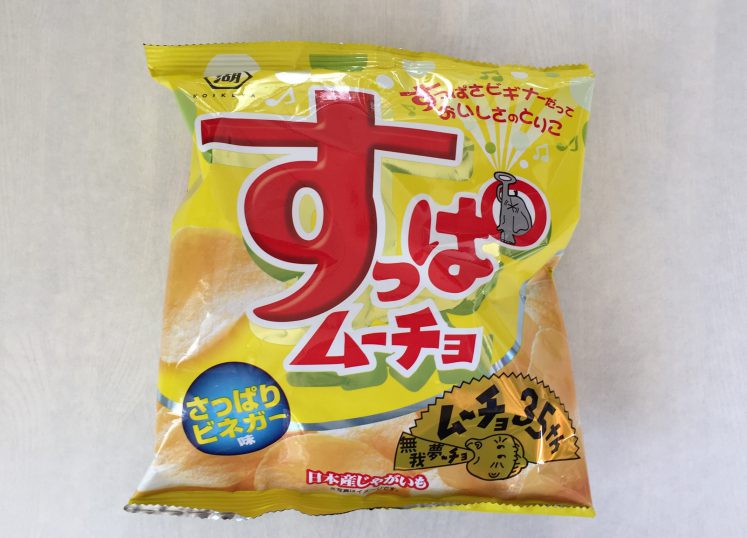 "Suppa" must from an adjective "suppai" in Japanese, meaning "sour". But the taste is not only sour, we can feel some sweet and salty taste in it as the explanation on the package says.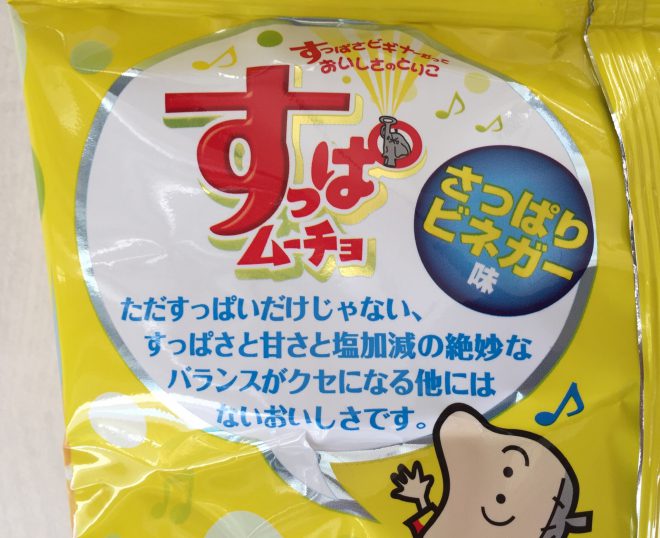 Taste
★★★★☆
Great balance of sour, salty and sweet taste!
Price
★★★☆☆
Around 70-100 yen.
Calorie
★★★☆☆
307 kcal per package (55g).
Easy to get?
★★★★★
I got this at AEON, one of the biggest supermarkets in Japan. I have seen it at other supermarkets or convenience stores for years so you can easily find it!
Get again?
★★★★★
According to the package, this product has been sold since 1984 so I have already got it lots of times until now.
The ratings above are completely my personal comments, see here for the details.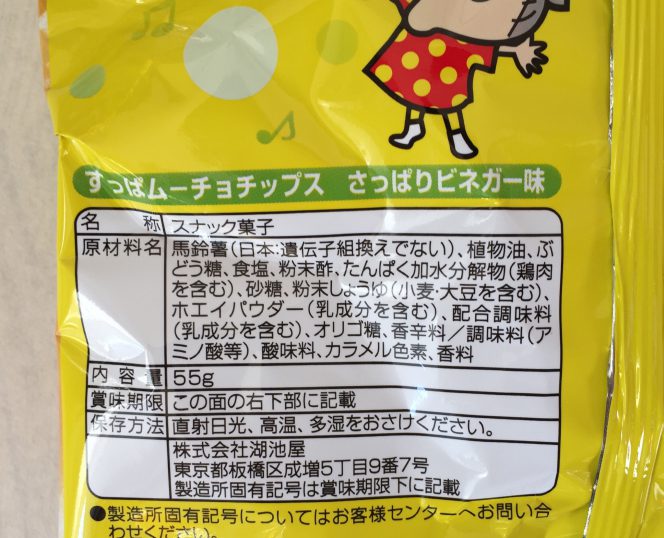 The materials may be changed in the future so please check yourself when you try it.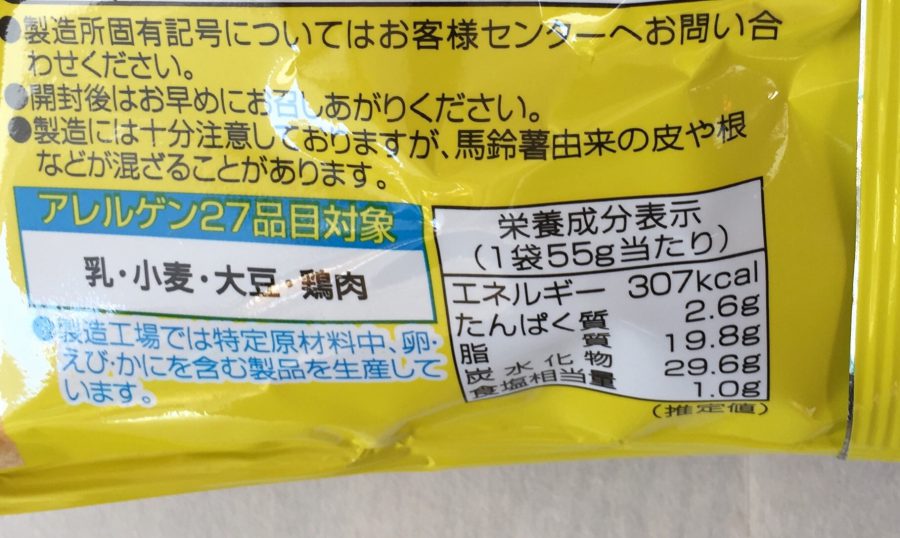 The nutritional indication.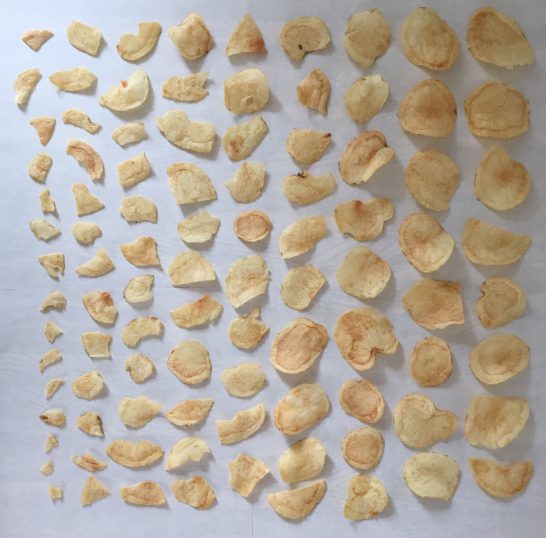 Open the outer package.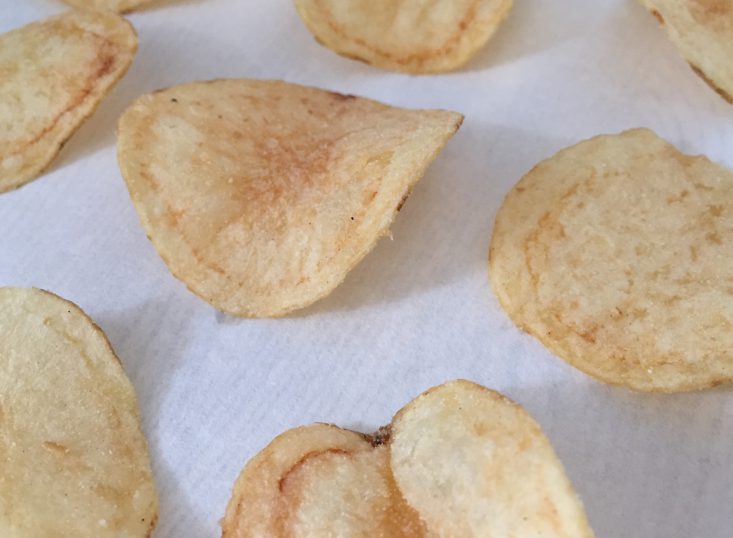 Zoom.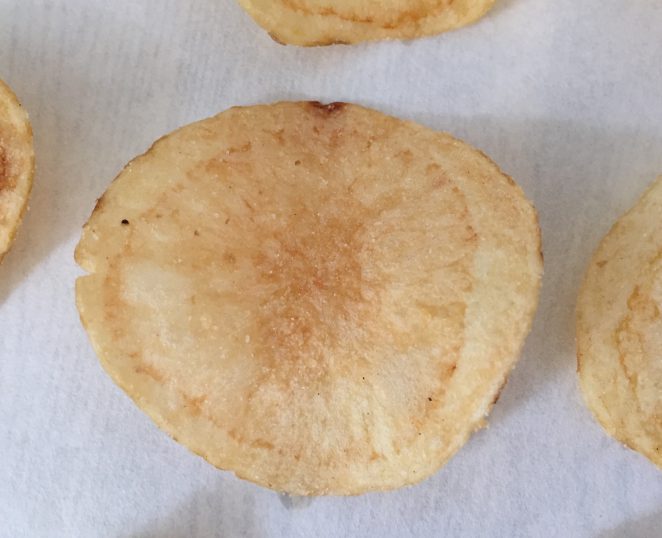 Zoom more.
2019 Nov.