This product is named "tonkatsu" that is Japanese pork cutlet.
This is made tastes like "tonkatsu" but the actual ingredients are not pork but soybeans.
Taste
★★★☆☆
Not bad but it's not for me…
Price
★★★☆☆
Around 100 yen per package.
Calorie
★★★☆☆☆
129kcal per package.
Easy to get?
★★☆☆☆
My husband got this at a supermarket nearby…I'm not sure which shop…
I don't think we can get this anytime since I've never seen it.
Get again?
★☆☆☆☆
Probably no…sorry.
The ratings above are completely my personal comments, see here for the details.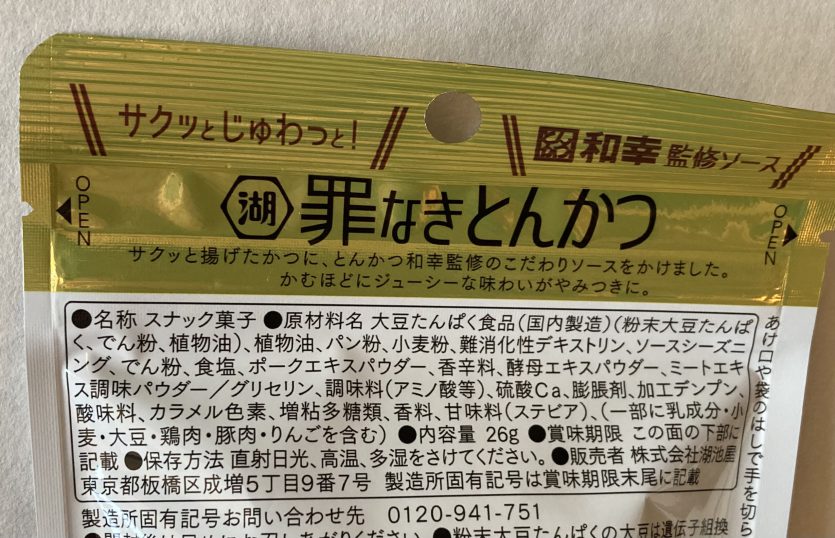 The ingredients may be changed in the future so please check yourself when you try it.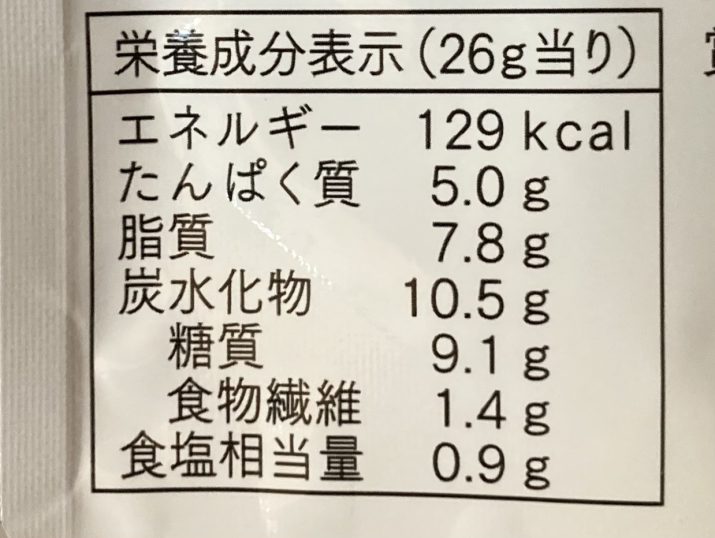 And the nutritional indication.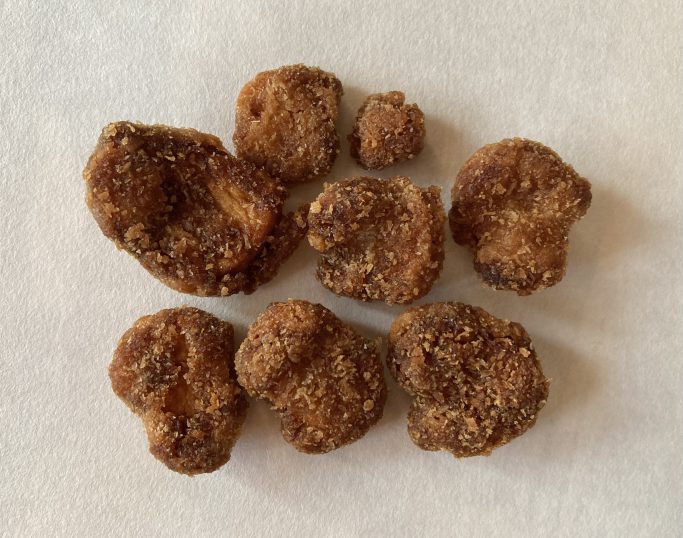 Open the package.
There were about 8 pieces in a package in my case.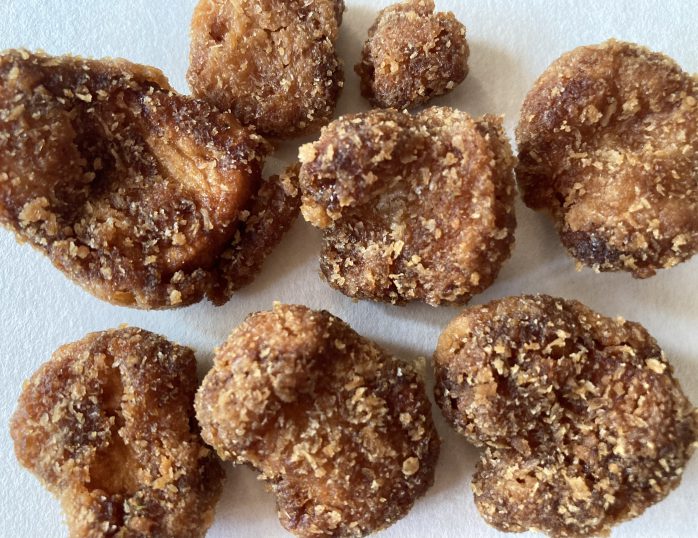 Got close to them.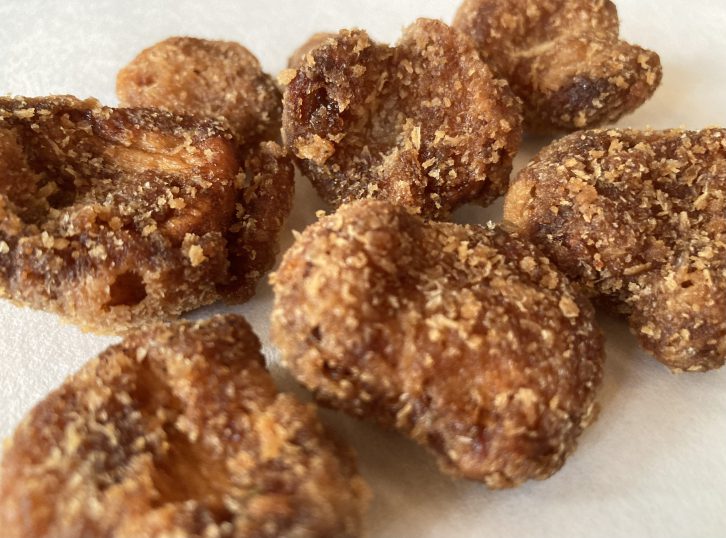 View from a little side.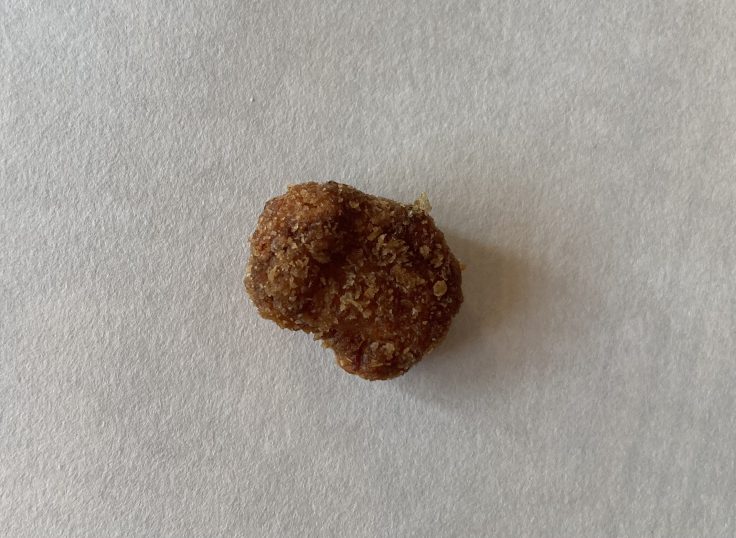 Pickup the one.
View from above.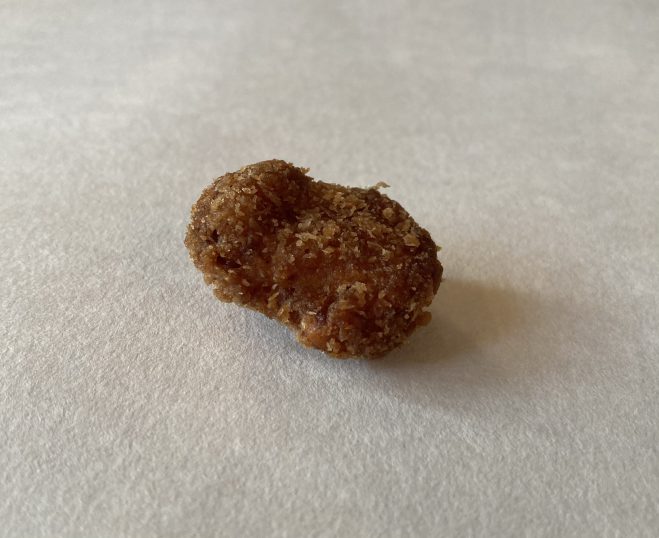 View from a little side.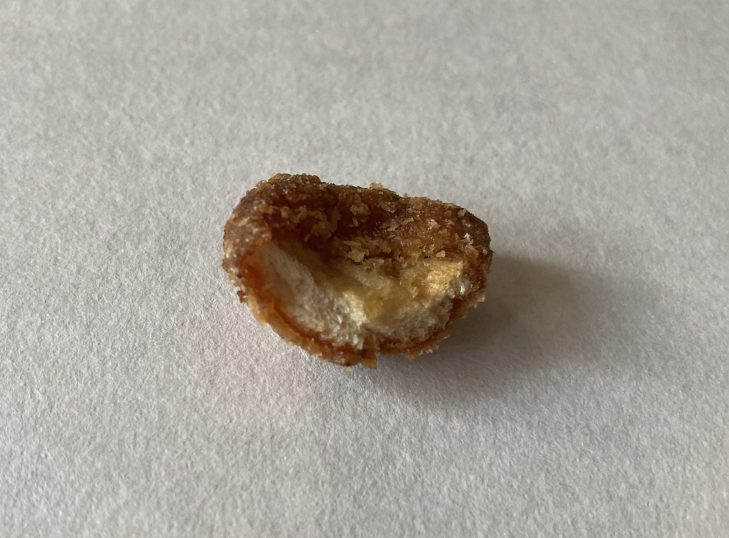 Cut in half.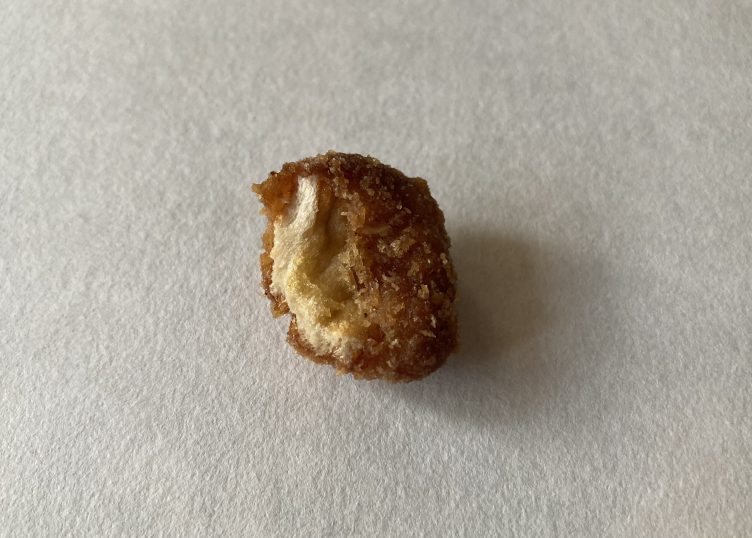 View from a different angle.
2021 Dec.