This is their new product from a manufacturer Calbee. Calbee is famous for their potato snacks. They made this product with the same method as their popular potato product "Jagarico".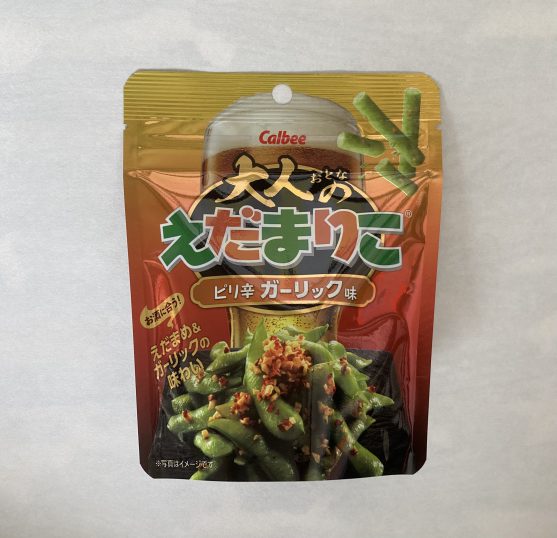 A little hard texture is the "Jagarico"'s feature. This product also has the similar texture.
Taste
★★★☆☆
Good. Similar texture to "Jagarico".
I felt this product is less oily than "Jagarico."
I prefer more spicy taste!
Price
★★★☆☆
Around 100-150 yen.
Calorie
★★★☆☆
176kcal per package.
Easy to get?
★★☆☆☆
I got this at AEON, one of the biggest supermarket stores in Japan.
Although there's no indication on the package itself I saw a press release saying that this product will be only from later April to later November in 2021.
Get again?
★★☆☆☆
I prefer this or this one more.
The ratings above are completely my personal comments, see here for the details.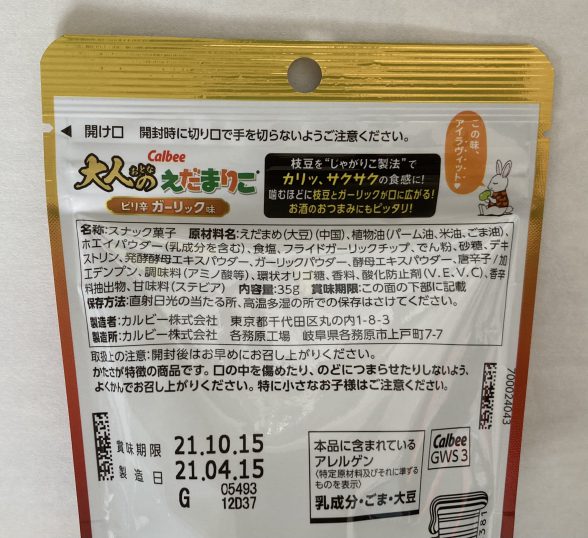 The ingredients may be changed in the future so please check yourself when you try it.
And the nutritional indication.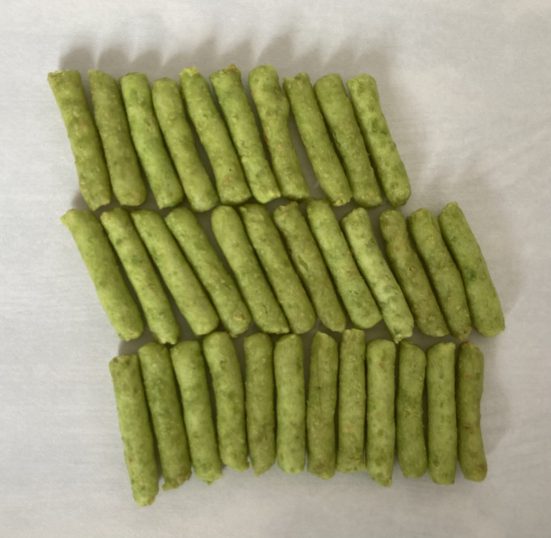 Open the package.
There were 34 sticks in a package in my case.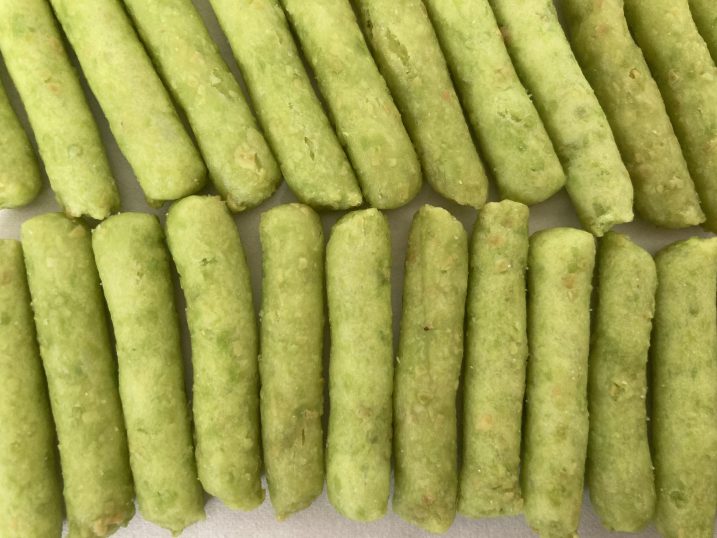 Got close to them.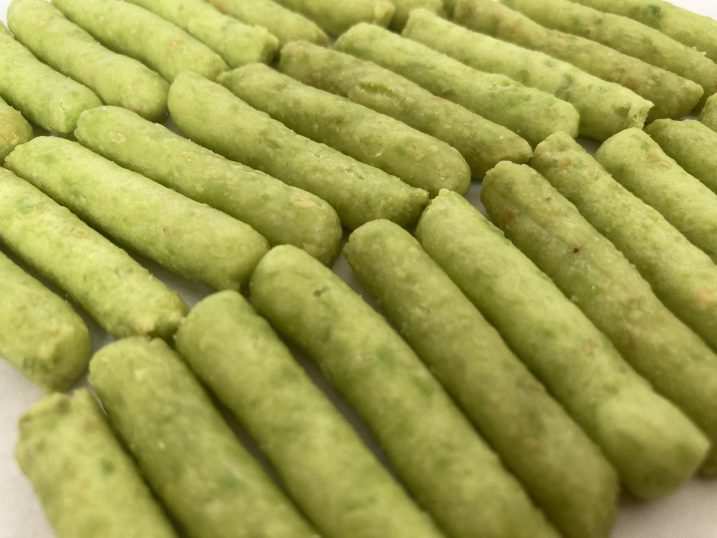 View from a little side.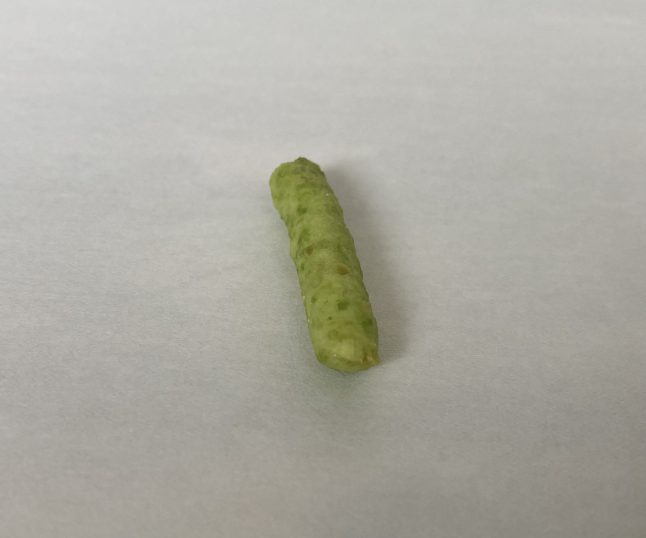 Pick up the one.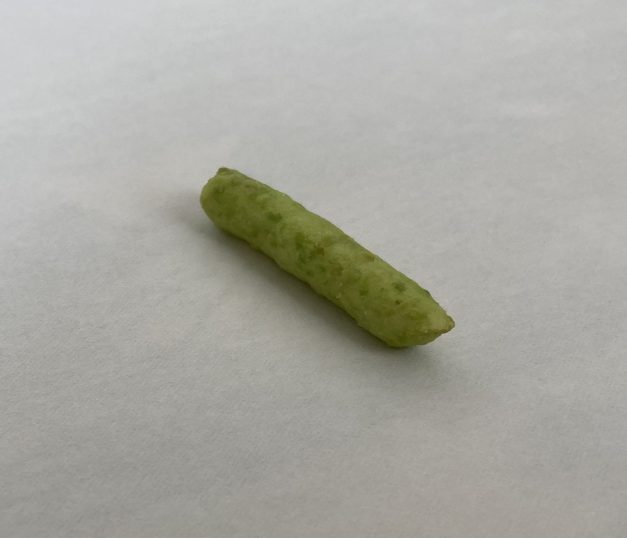 View from a little side.
2021 Jun.