I think many Japanese call this kind of snack "otsumami". That means a finger food goes well with beer, sake or wine.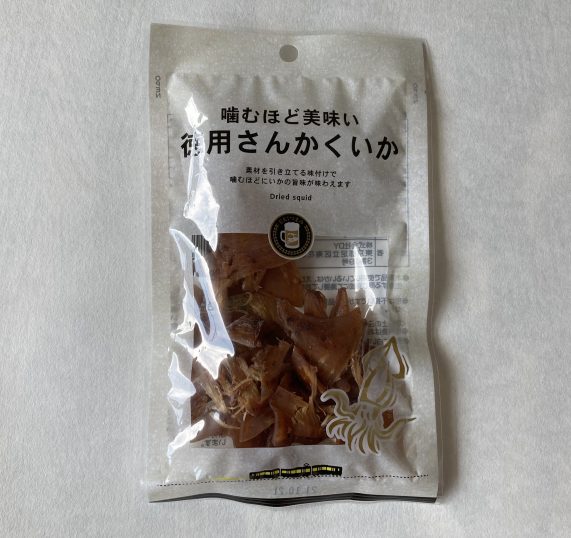 It's pretty popular as a "otsumami" but also a good snack for those who don't drink. I used to have it when I was a child.
Taste
★★★☆☆
Not bad at all.
The texture is a little hard.
Price
★★★☆☆
Around 100 per package.
Calorie
★★★☆☆
97kcal per package.
Easy to get?
★★★☆☆
I got this at NewDays, a convenience store chain that is usually located in or near train stations.
I think we can get this anytime.
Get again?
★★★☆☆
Not sure for now.
The ratings above are completely my personal comments, see here for the details.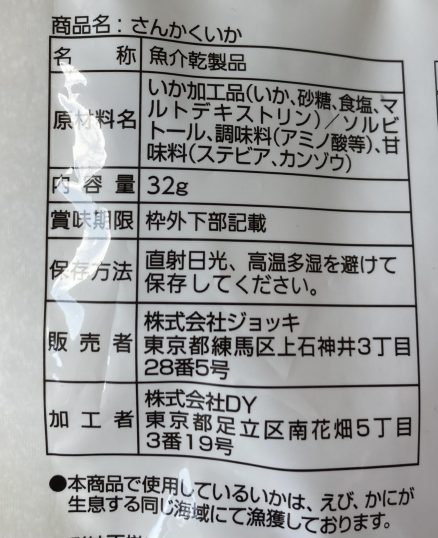 The ingredients may be changed in the future so please check yourself when you try it.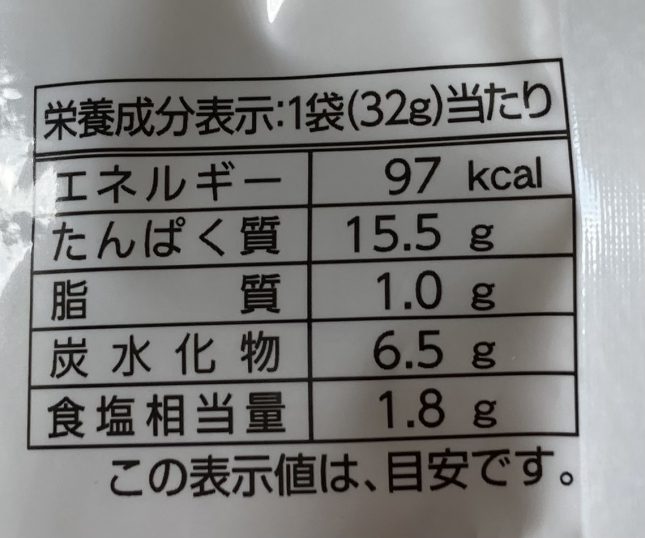 And the nutritional indication.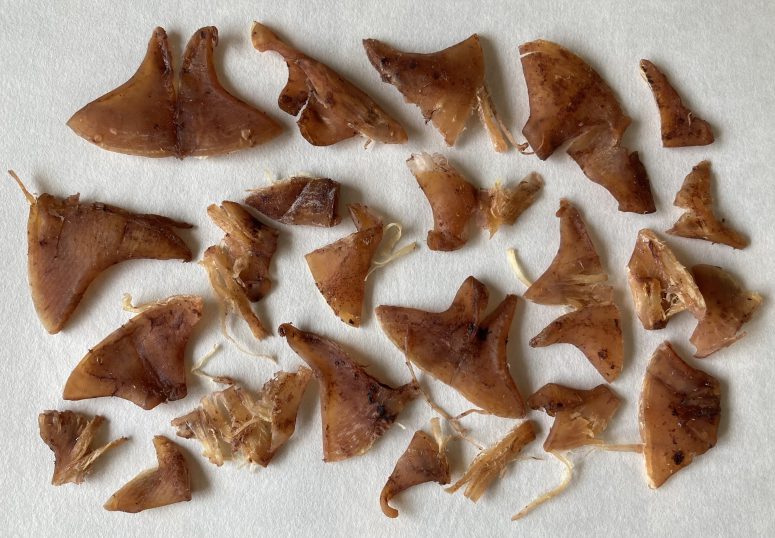 Open the package.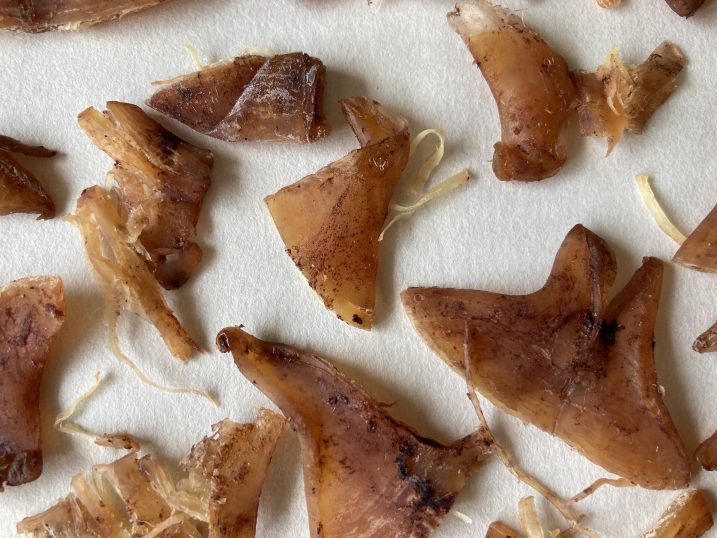 Got close to them.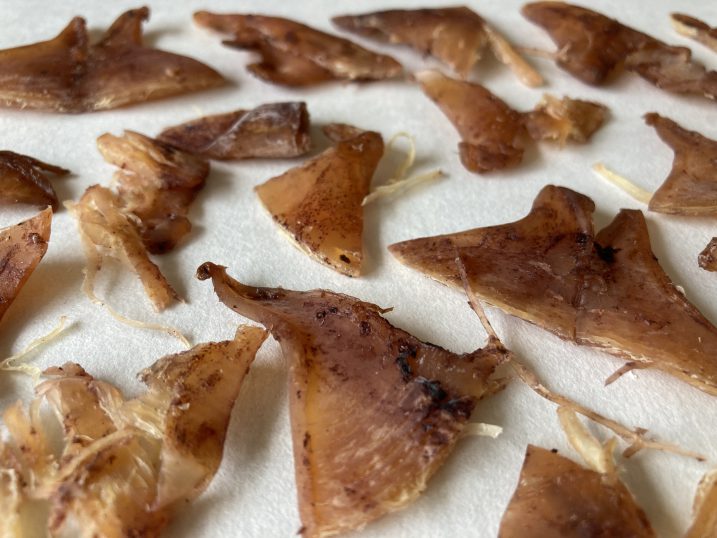 View from a little side.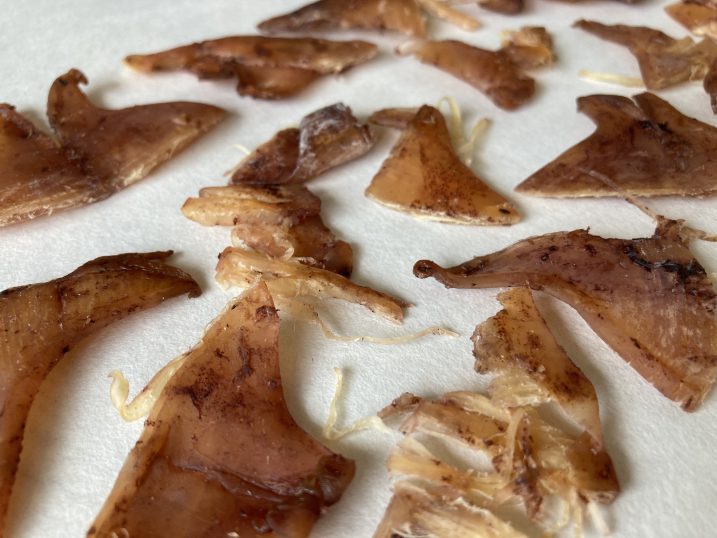 View from a different angle.
2021 Sep.