I really like Japanese pepper "Sansho" (prickly ash) so I bought this snack. I thought there were fried rice crackers seasoned by "Sansho" powder in the bag. But the crackers might have been just grilled not fried.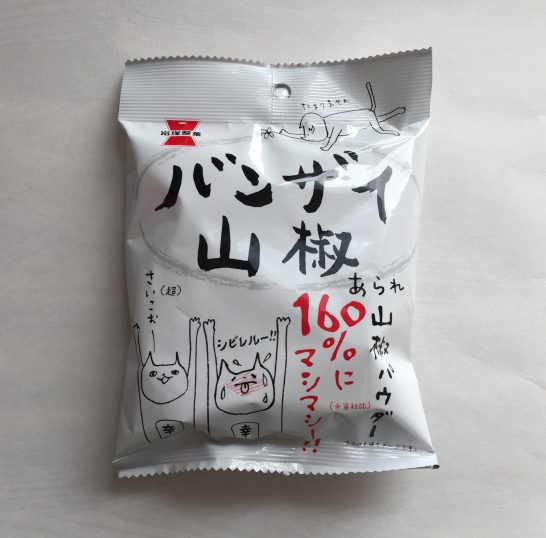 I believe fried rice crackers would much more tasty!
Taste
★★☆☆☆
Japanese pepper "Sansho" (prickly ash) flavor was really good!
I would like it more if the rice crackers had more oil.
Price
★★★☆☆
Around 100 yen per package.
Calorie
★★★☆☆
167 kcal per package.
Easy to get?
★★★☆☆
I got this at NewDays, one of the biggest convenience stores in Japan.
I'm not sure if we can get this flavor anytime or not.
Get again?
★☆☆☆☆
Probably not…
The ratings above are completely my personal comments, see here for the details.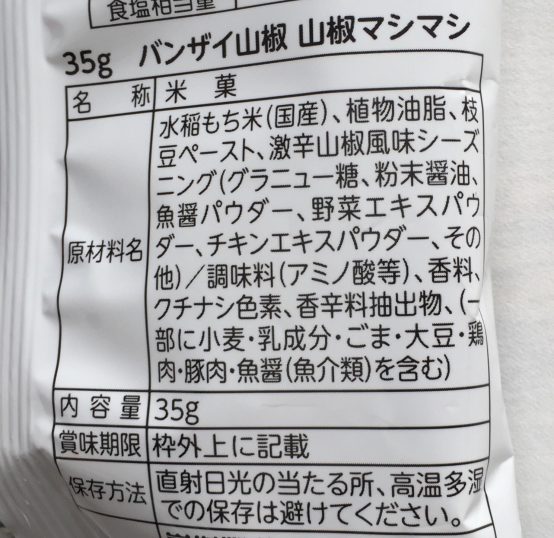 The materials may be changed in the future so please check yourself when you try it.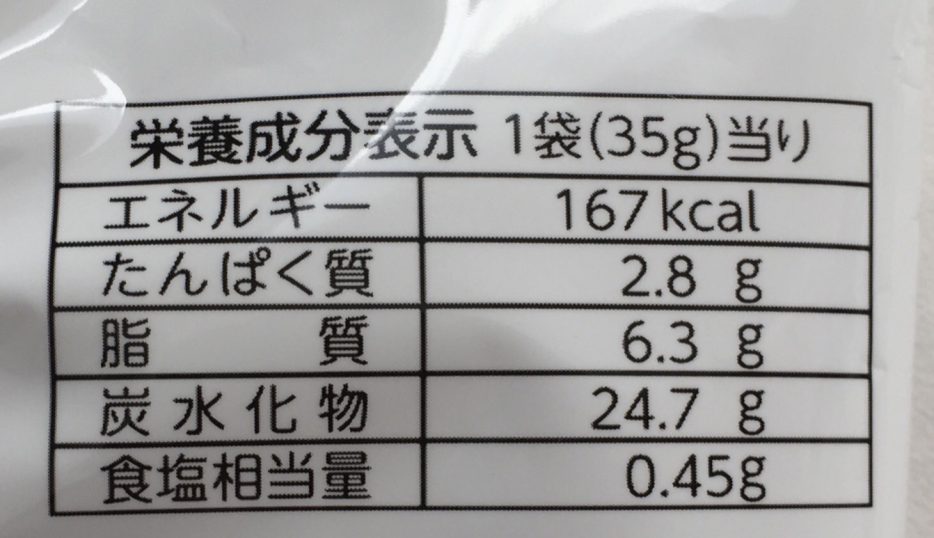 And the nutritional indication.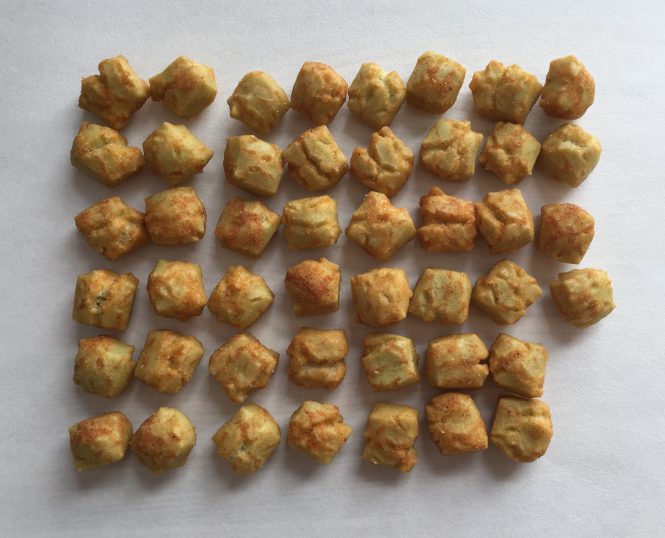 Open the package.
There were more than 45 crackers in a bag.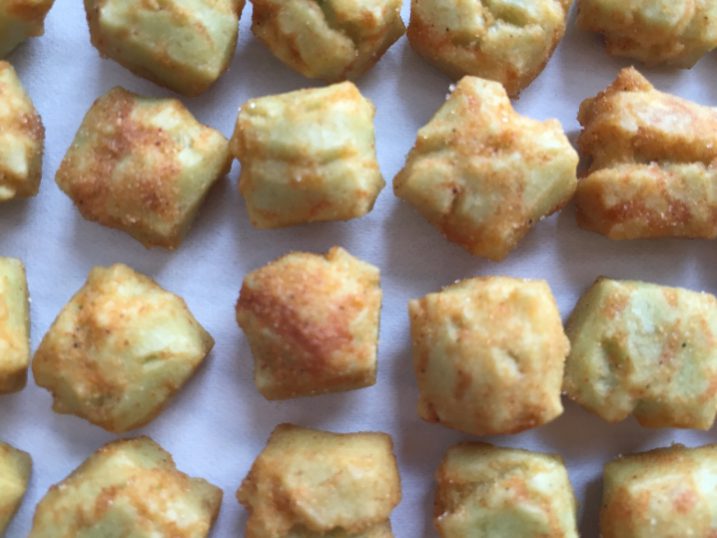 Got close to them.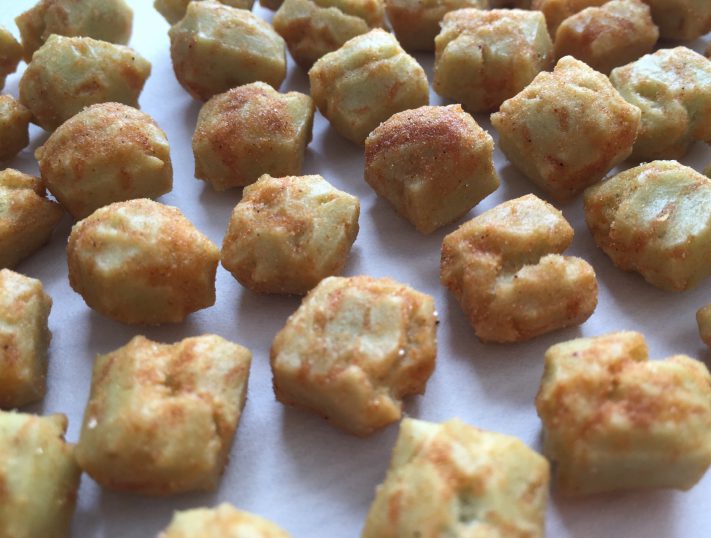 View from a little side.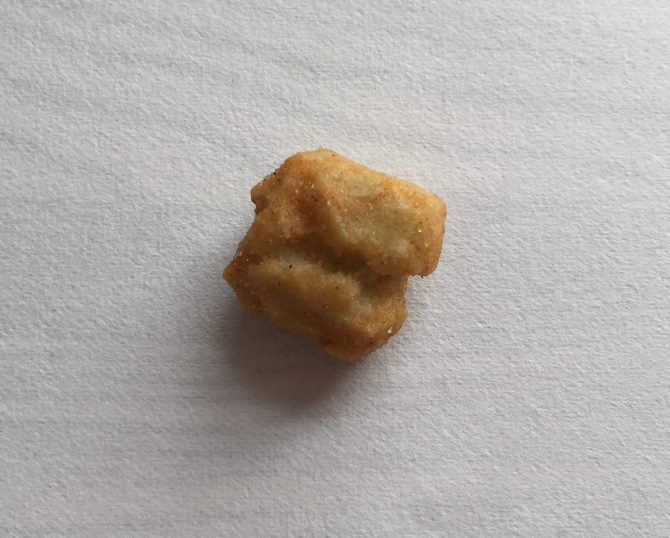 Pick up the one.
2020 Dec.