This product is from a manufacturer Kameda-Seika" that is famous for its rice cracker products. I really like this kind of fried rice crackers (deep-fried senbei)!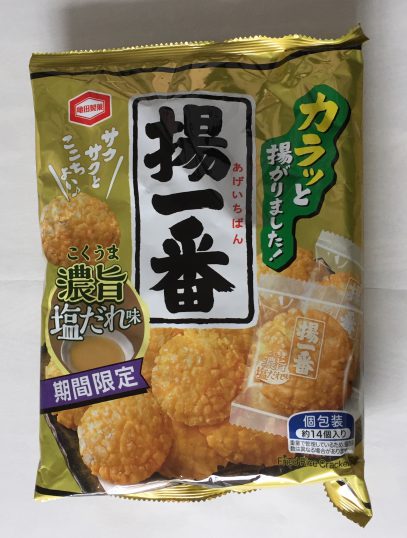 Usually deep-fried rice crackers are seasoned by soy sauce and sugar. But this ones are seasoned by onion, garlic, salt and so on.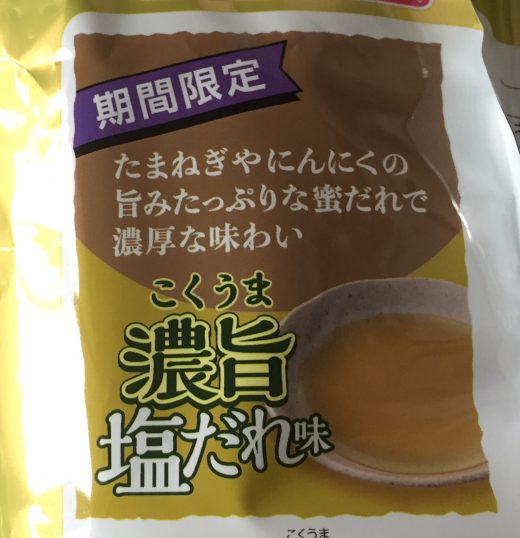 We can enjoy thicker chocolate and nuts flavored biscuit.
Taste
★★★★★
So tasty!
Crispy as usual!! Can't stop eating!!!
Price
★★★☆☆
Around 200 yen per bag.
Calorie
★★★☆☆
39 kcal per individual package.
Easy to get?
★★☆☆☆
I got this at AEON, one of the biggest supermarkets in Japan.
There is an indication saying "limited time only".
Get again?
★★★★★
Definately!
The ratings above are completely my personal comments, see here for the details.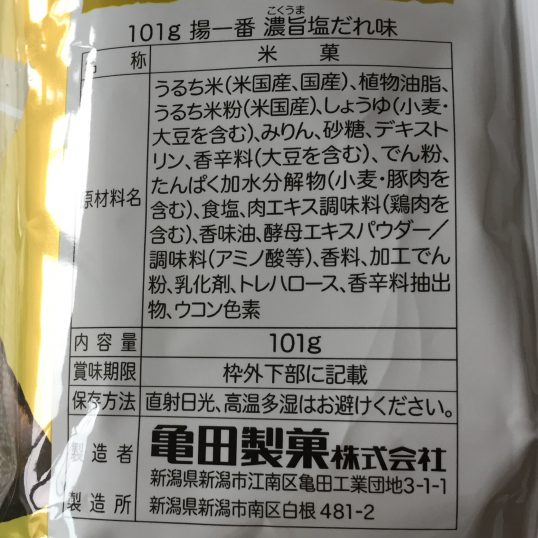 The materials may be changed in the future so please check yourself when you try it.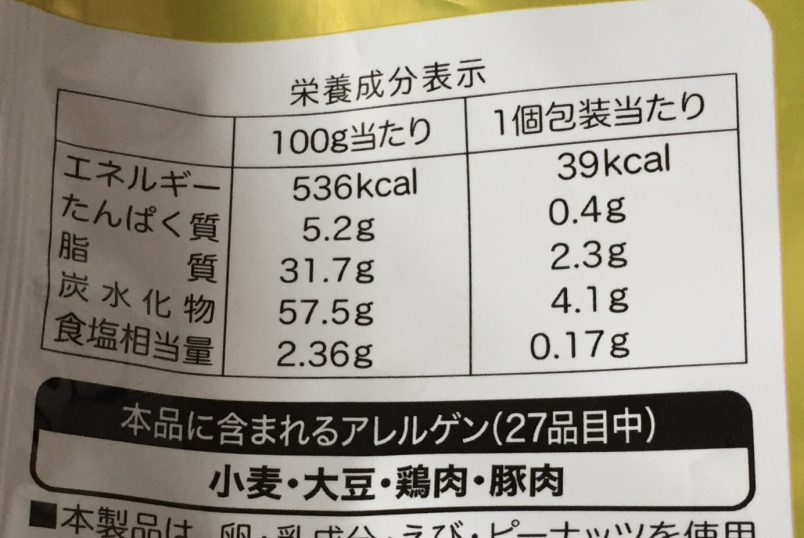 The nutritional indication.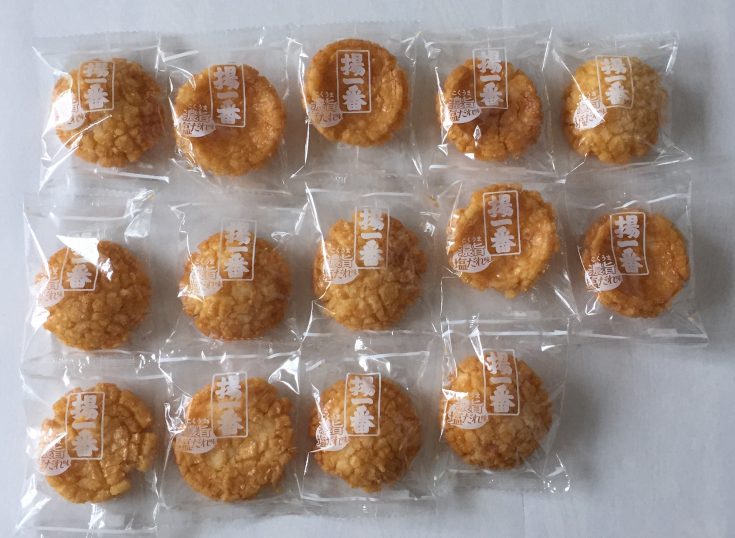 Open the bag.
There were 14 individual packages in a bag in my case.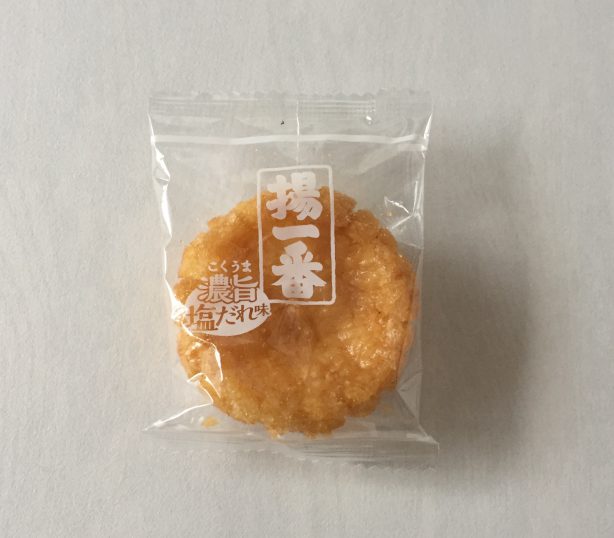 Pick up the one.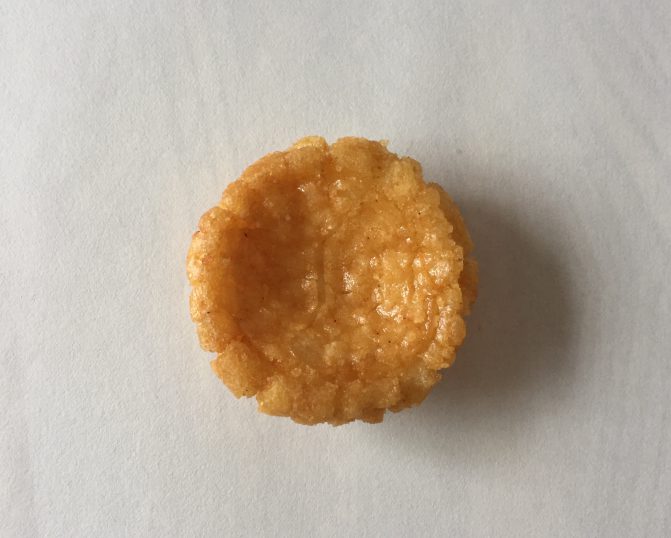 Open the individual package.
View from above.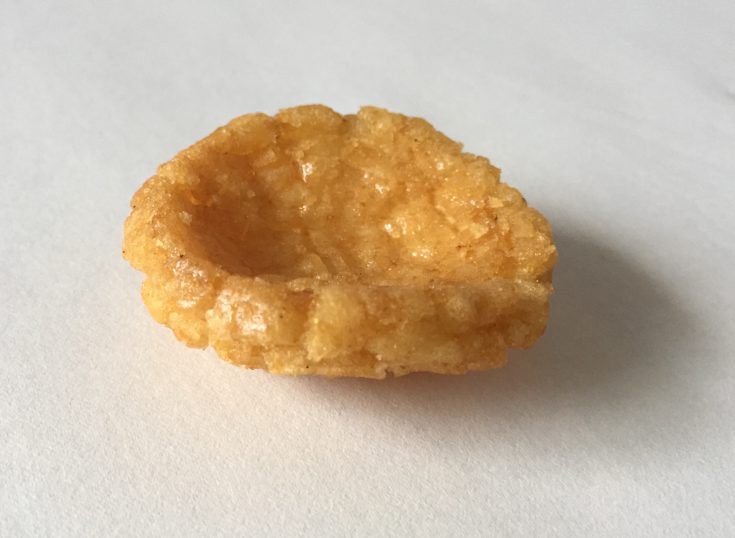 View from a little side.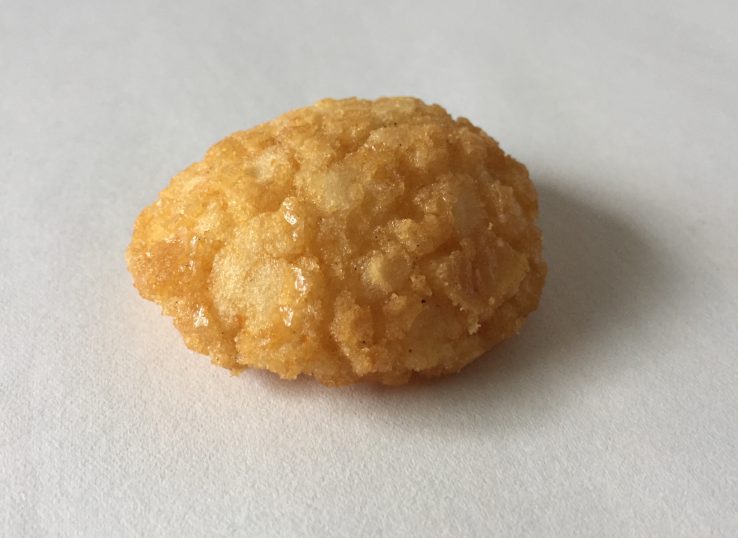 The opposite side.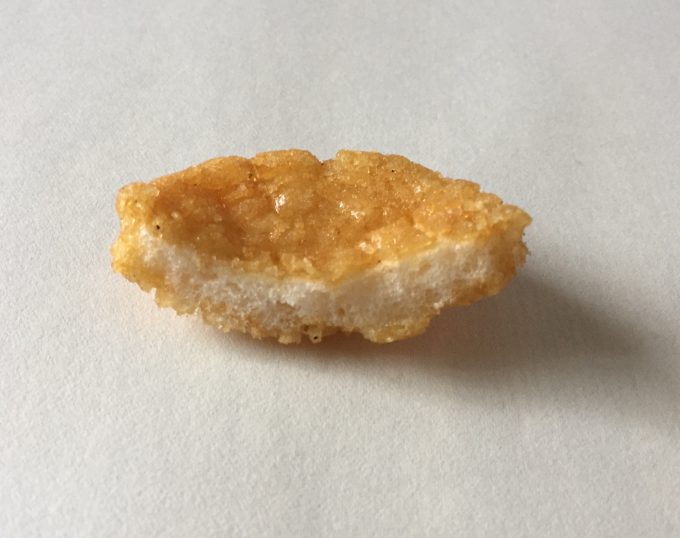 Break in half.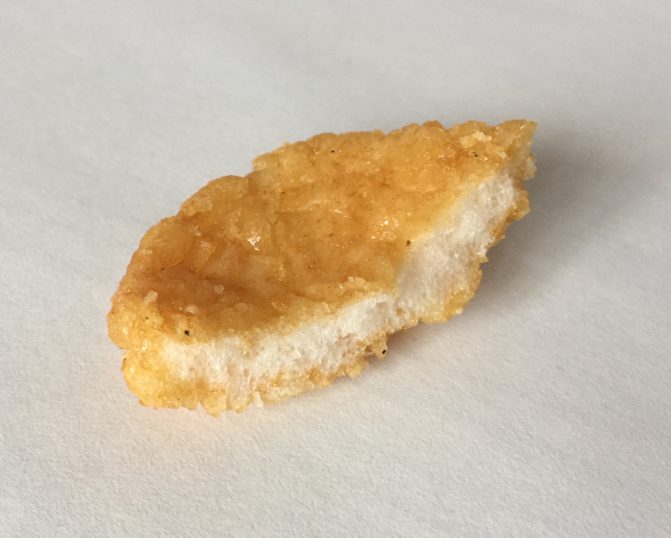 View from a different angle.
2020 Oct.