I really like a seasoning called "yuzu-Kosho" that is made from yuzu (kind of citrus fruit), green pepper and salt. And it has very good aroma!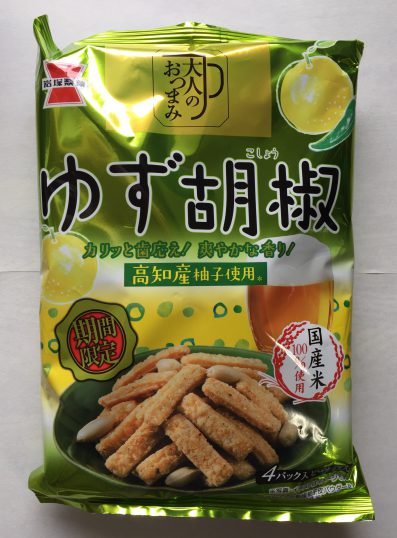 Yuzu-Kosho goes well with rice, spaghetti, vegetables, fishes, meat and so on!
Taste
★★★☆☆
I'm a Yuzu-Kosho person so I prefer stronger flavor of Yuzu-Kosho. But it's pretty good as rice crackers! Crispy!
Price
★★★☆☆
Around 150 yen.
Calorie
★★★☆☆
113 kcal per individual package.
Easy to get?
★★★☆☆
I got this at AEON, one of the biggest supermarkets in Japan. On the package, we can see "limited time only" indication.
Get again?
★★☆☆☆
Not sure.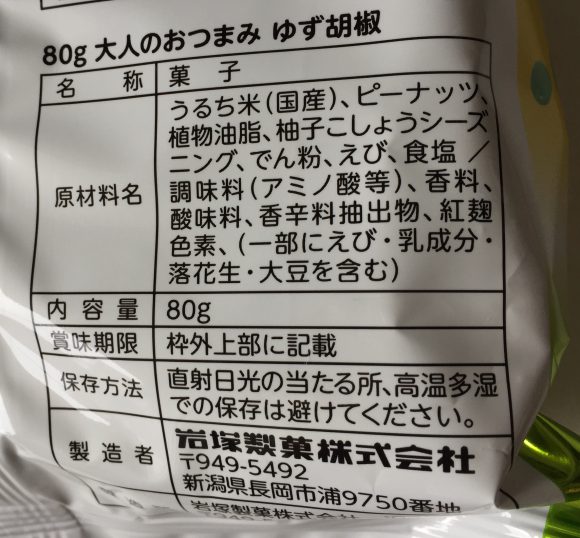 The materials may be changed in the future so please check yourself when you try it.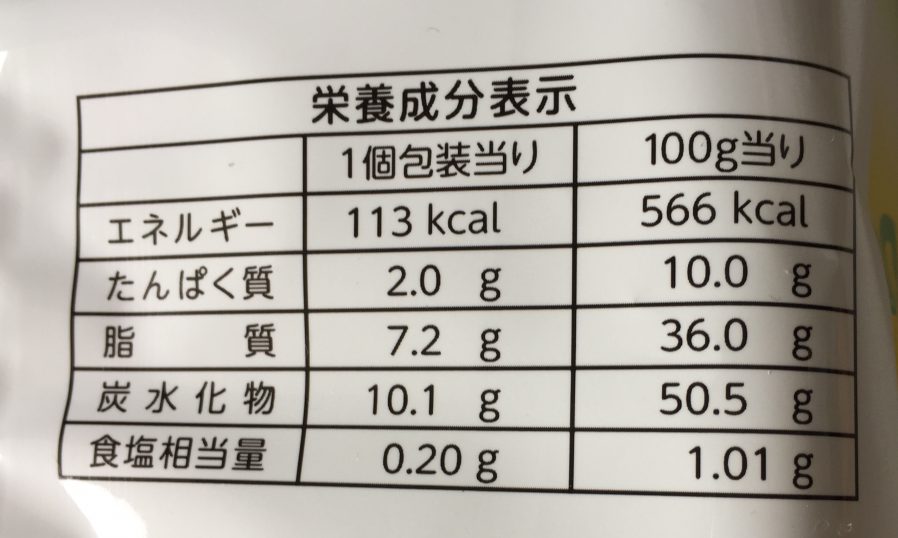 The nutritional indication.

Open the outer package. There are 4 individual packages.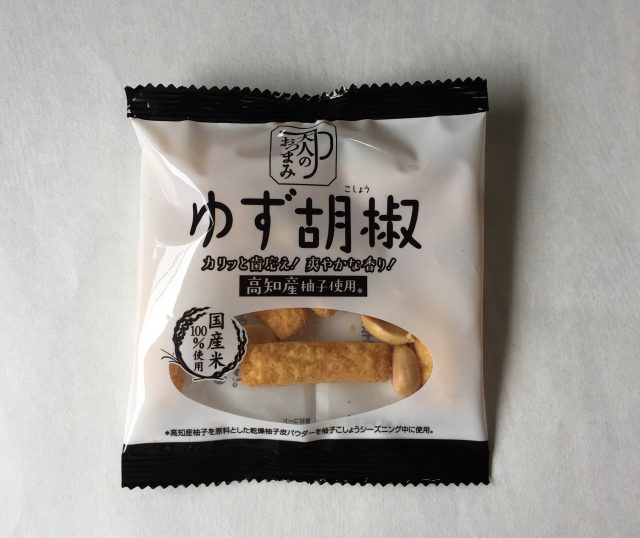 Pick up one.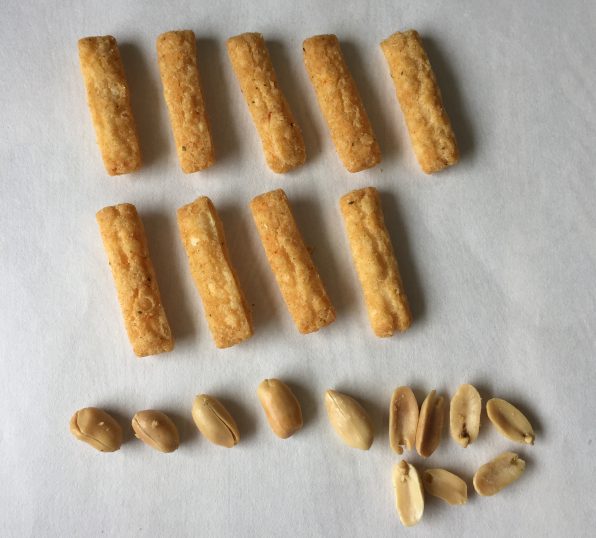 Open the individual package. There are some Yuzu-Kosho flavored rice crackers and peanuts.
I am not sure why a lot of rice cracker products are served with peanuts…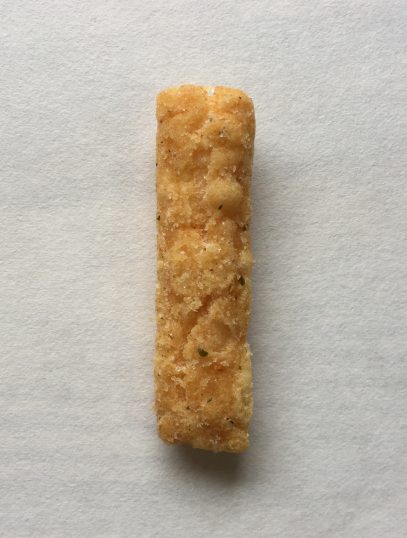 Pick up a rice cracker. View from above.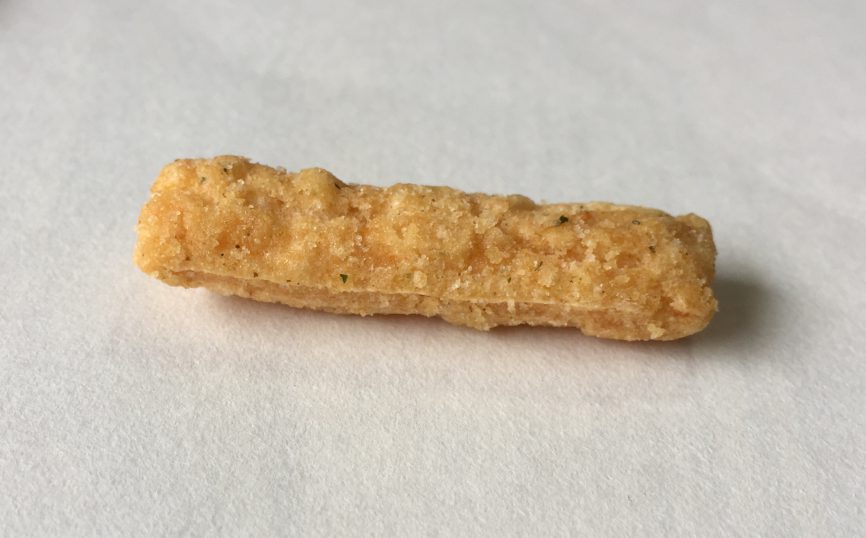 View from a bit side.
2019 Oct.