This is another famous and popular rice cracker product line from a manufacturer Kameda-Seika. This product line named "kakinotane". "Kaki" means persimmon, "tane" means seeds and "no" is just like "of" in English.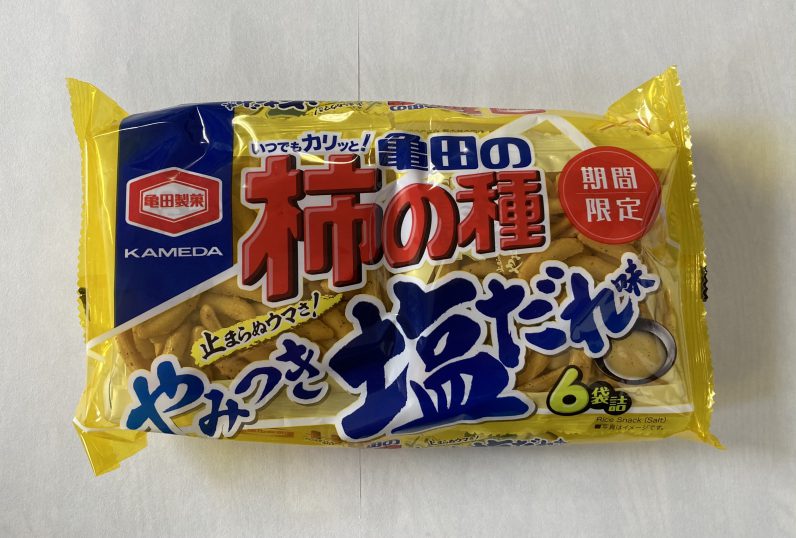 They say the name "kakinotame" comes from the shape. Personally I don't think it looks like a persimmon seed… but I read an article that a person from the manufacture thought it looked like a persimmon seed then named it "kakinotane".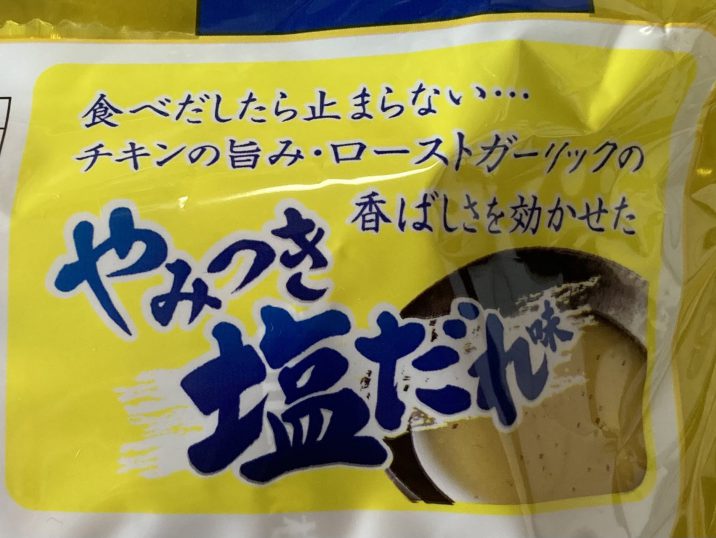 "Kakinotane" has a lot of different flavors and this time they feature salt & garlic seasoning flavor.
Taste
★★★☆☆
Not bad at all, however, I prefer stronger seasoning!
Price
★★★☆☆
Around 250 yen per bag.
Calorie
★★★☆☆
139 kcal per individual package.
Easy to get?
★★☆☆☆
I got this at AEON, one of the biggest supermarkets in Japan. There's an indication saying "limited time only" so we can get it not anytime…
Get again?
★★☆☆☆
I would rather try different flavor to find my favorite!
The ratings above are completely my personal comments, see here for the details.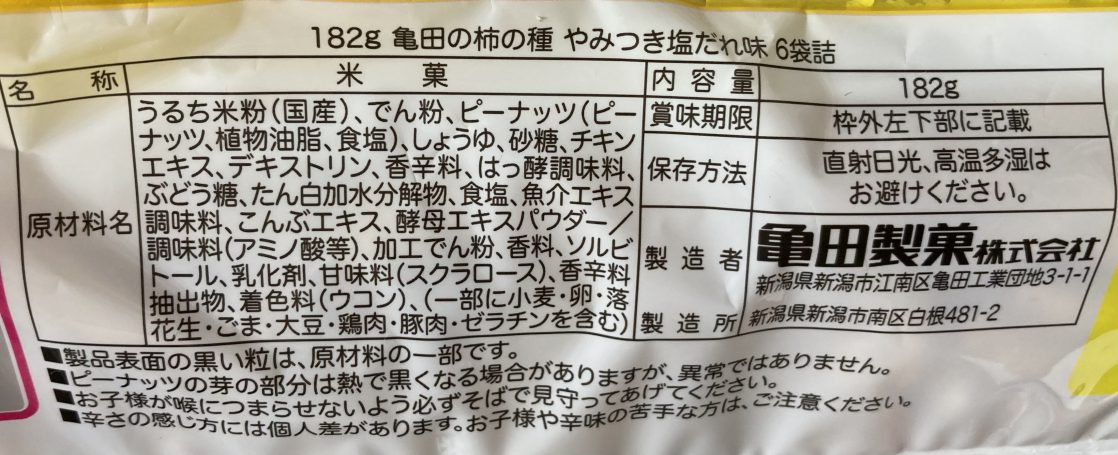 The ingredients may be changed in the future so please check yourself when you try it.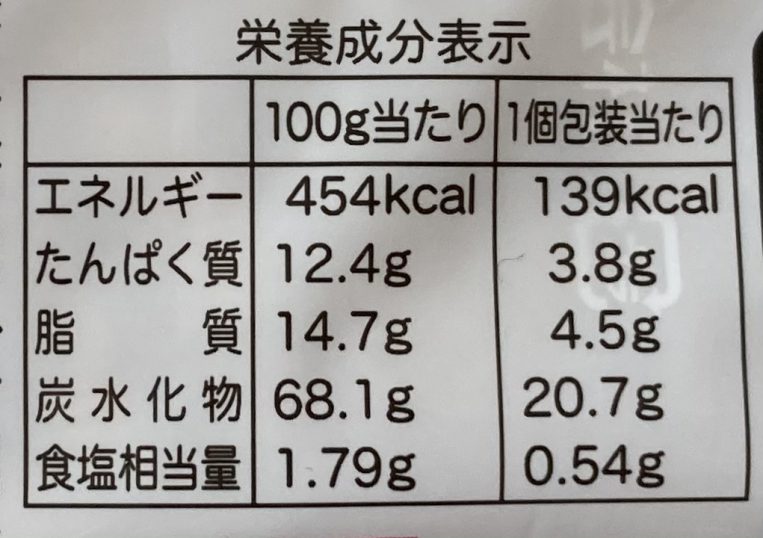 And the nutritional indication.
Open the bag.
There were 6 individual packages in a bag.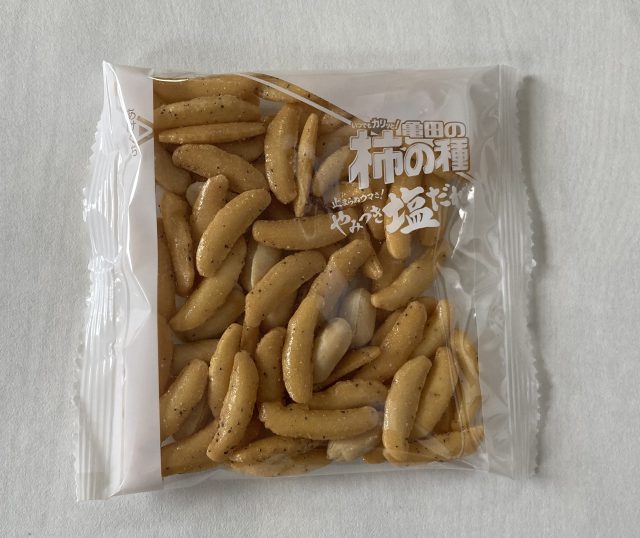 Pick up the individual package.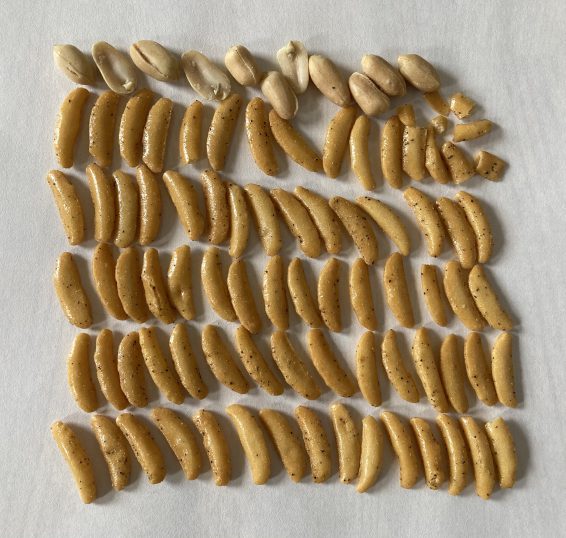 Opened the individual package.
There are lots of rice crackers and some peanuts.
"Kakinotane" usually comes with some peanuts.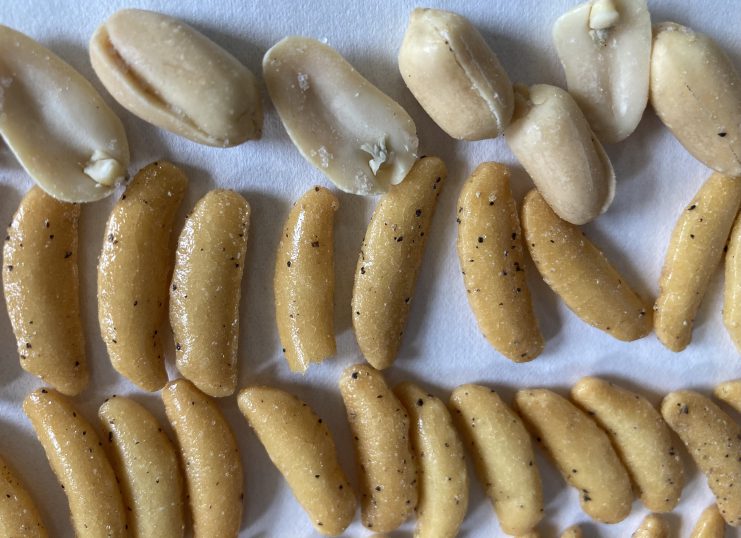 Got close to them.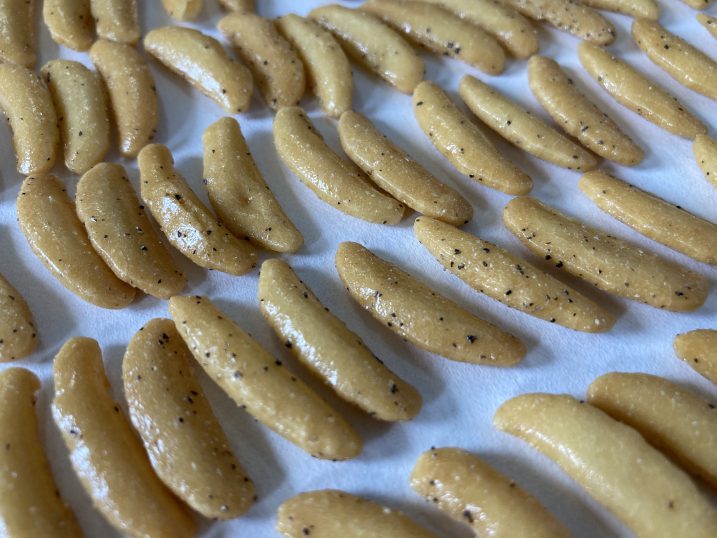 View from a little side.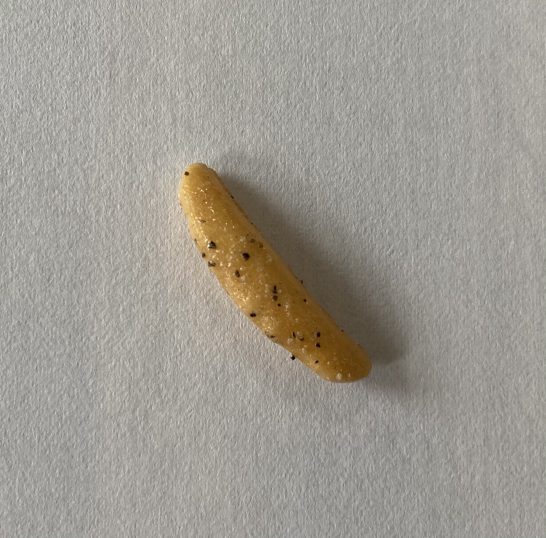 Pick up the one.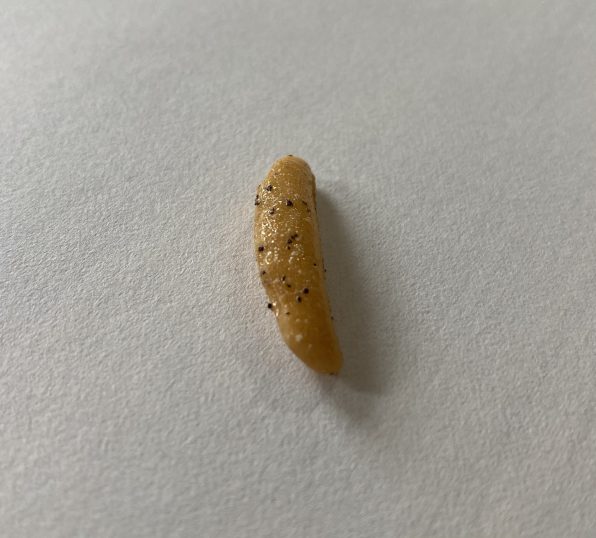 View from a different angle.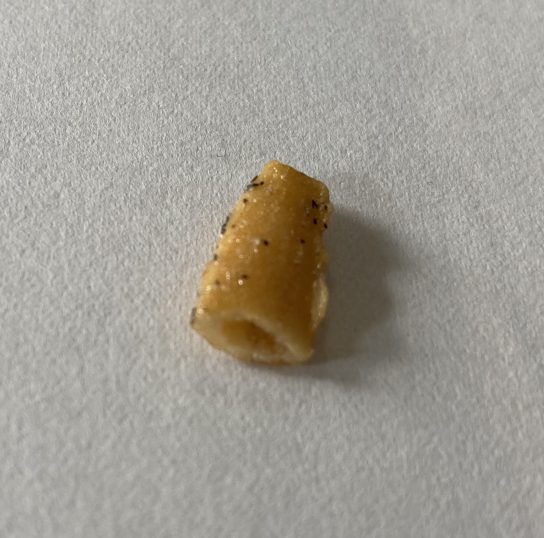 Cut in half.
2021 May.