This rice cracker product is named "Soft Salad", one of my favorite snacks from "Kameda-seika" manufacturer. This is the first time I have seen a different flavor of this product line.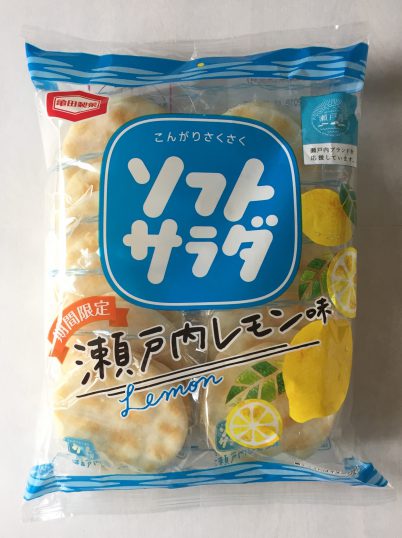 As you can see from my previous posts, "(salt &) lemon" flavor is popular here in Japan recently. This product looks like one of them. And you also may see the word "Setouchi" with a word lemon.
"Setouchi" is a name of a place or region. It's in south-western Japan. It has mild climate and famous for its fruits especially citrus fruits such as lemons, oranges and so on. I guess the word "Setouchi" sounds really good to most Japanese (at least to me!).
Taste
★★★★☆
Good! Light taste and refreshing!
The combination of the salt and lemon is the best match!
Price
★★★★☆
Average. Around 150 yen.
Calorie
★★★★☆
69 kcal per individual package (two crackers).
465 kcal per 100g.
Easy to get?
★★★☆☆
I got this at AEON, one of the biggest supermarkets in Japan. This flavor is sold in limited time so you may not be able to find this…

But the standard salt taste "Soft Salad" is also good and you will find that at almost anywhere!
Get again?
★★★★☆
Probably if I can find one…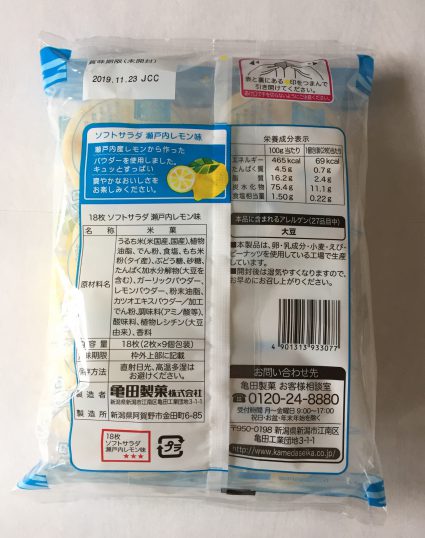 The materials may be changed in the future so please check by yourself when you try it.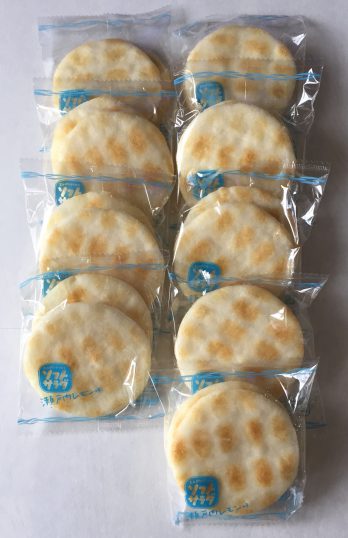 There are nine individual packages in a bag.
One individual package has two rice crackers.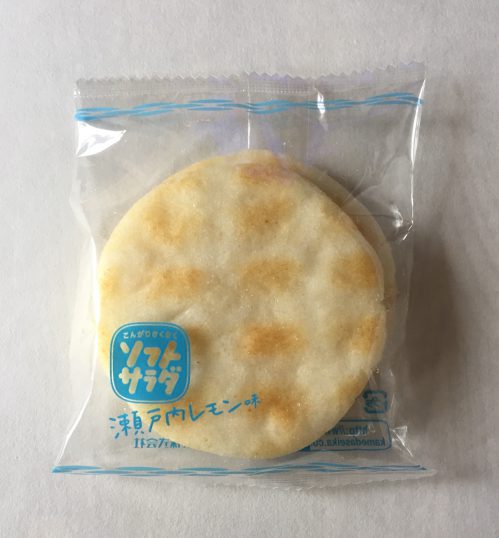 Pick up one.
Open the package.
View from above.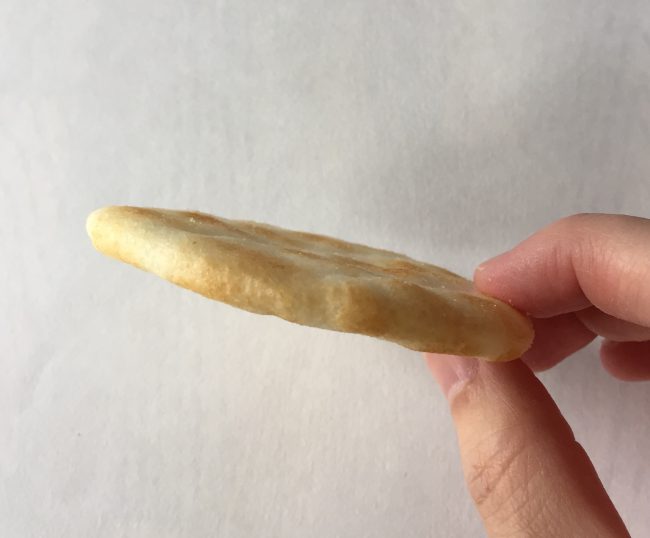 View from the side.
2019 Jul.