I like this product line of rice cracker from a manufacturer Kameda-Seika. It's called "Soft Salad". I think most Japanese understand the words "soft salad" means this product.
The standard "Soft Salad" is seasoned by salt and vegetable oil. But this time they use sesame oil instead. I think lots of people like the good combination of sesame oil and salt!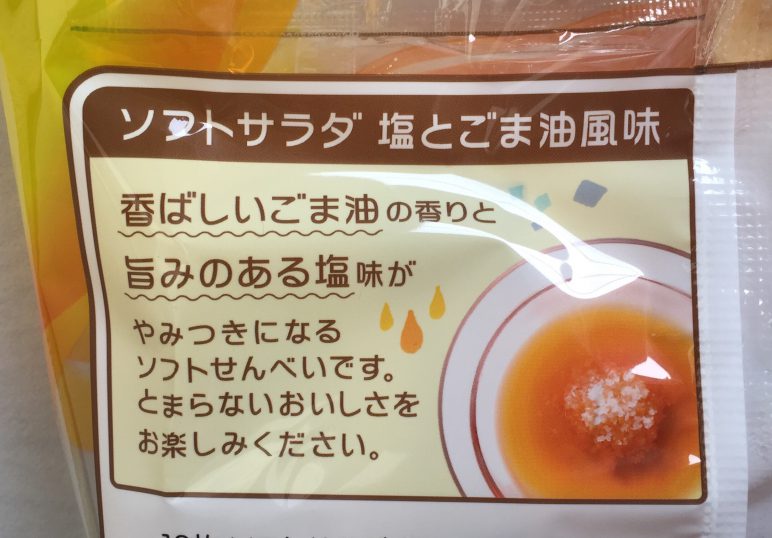 Amazon.com: Online Shopping for Electronics, Apparel, Computers, Books, DVDs & more

Taste
★★★★☆
I really like sesame oil aroma!
I felt it would be better if I was able to feel more sesame oil flavor!
I can have some at a time since they have very light texture!
When I opened the individual package I was able to feel the sesame oil aroma!
Price
★★★★☆
Around 100-150 yen.
Calorie
★★★☆☆
70 kcal per individual package (two rice crackers).
Easy to get?
★★★☆☆
I got this at AEON, one of the biggest supermarket in Japan.
There's an indication saying "sold in limited time only" so we can get them around this time only.
Get again?
★★★★☆
Probably yes!
The ratings above are completely my personal comments, see here for the details.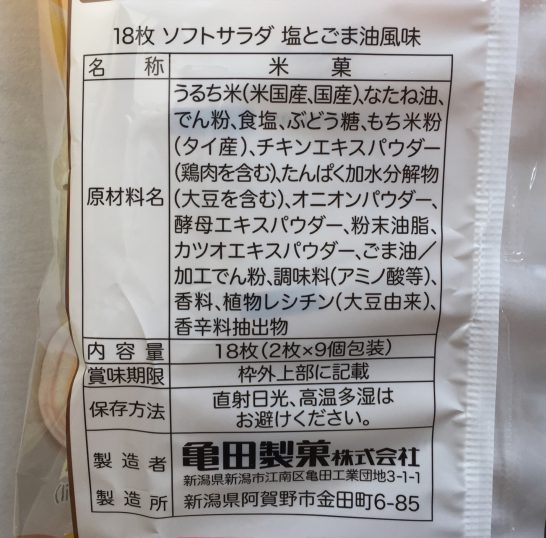 The materials may be changed in the future so please check yourself when you try it.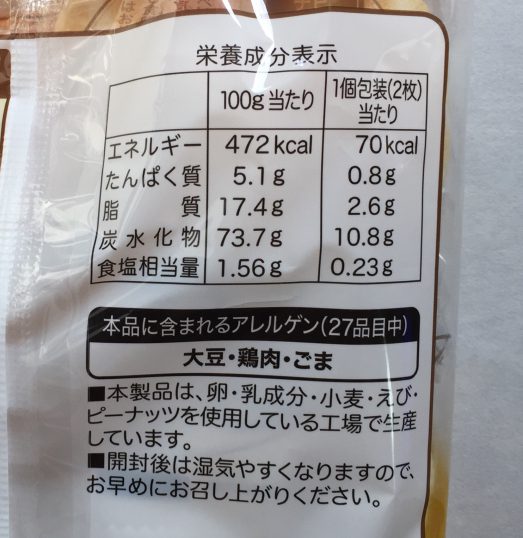 The nutritional indication.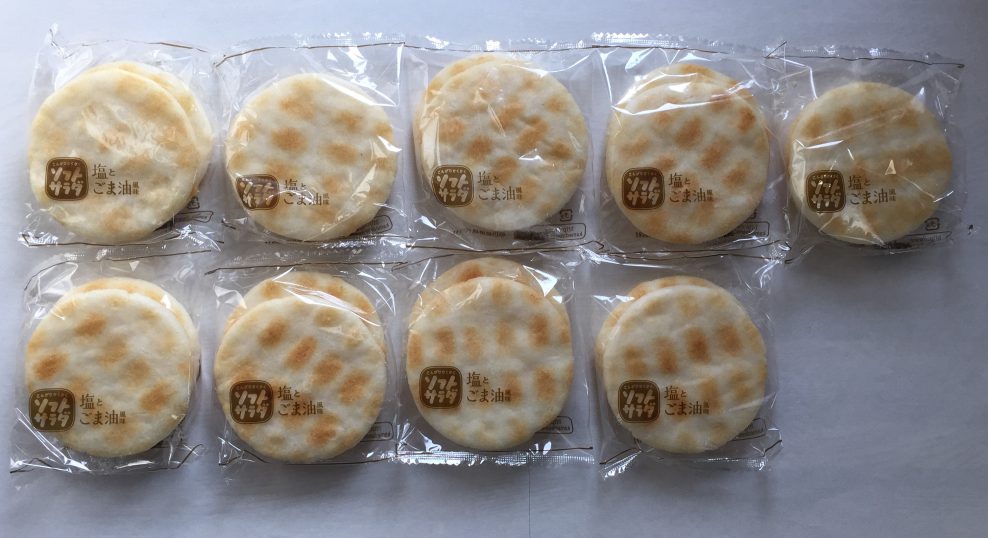 Open the bag. There are 9 individual packages.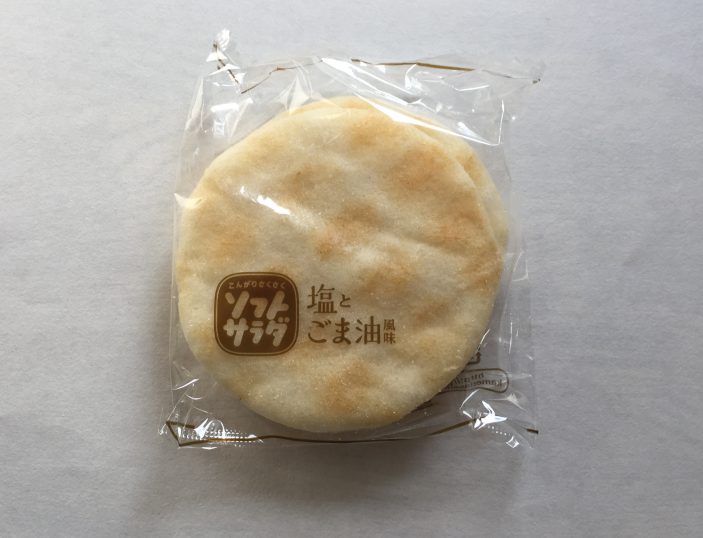 Pick up one.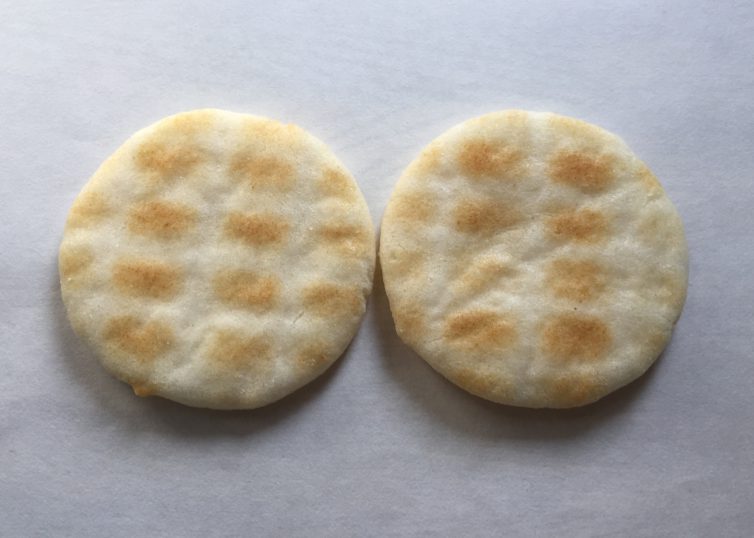 Open the individual package. There are two rice crackers in a package.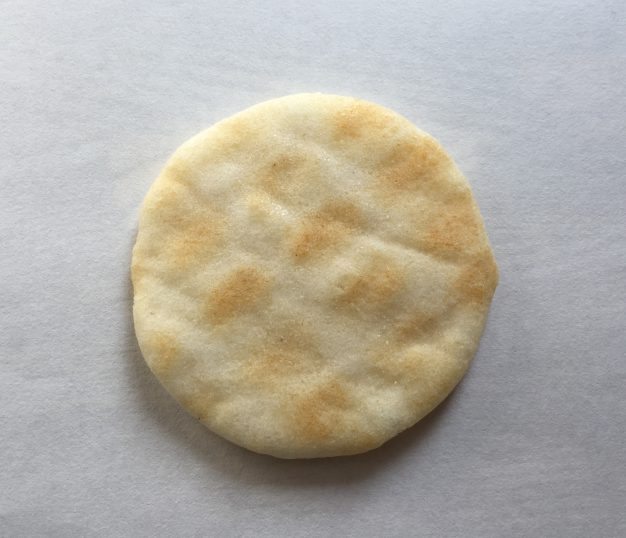 Pick up one. View from above.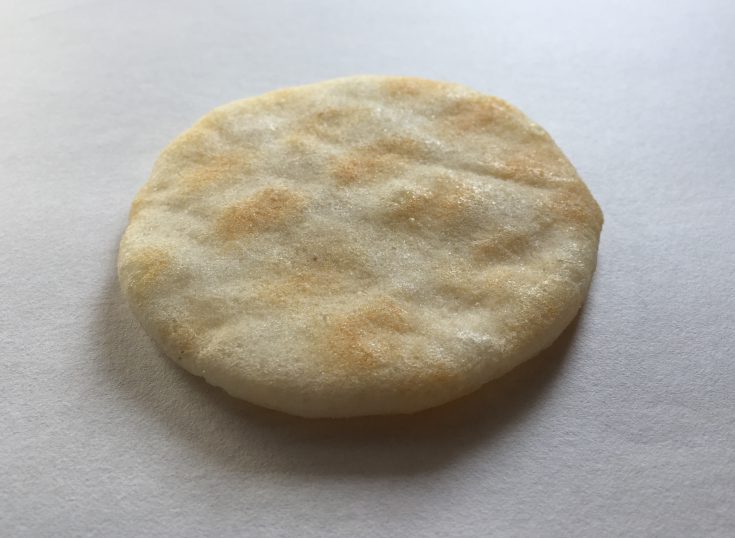 View from a bit side.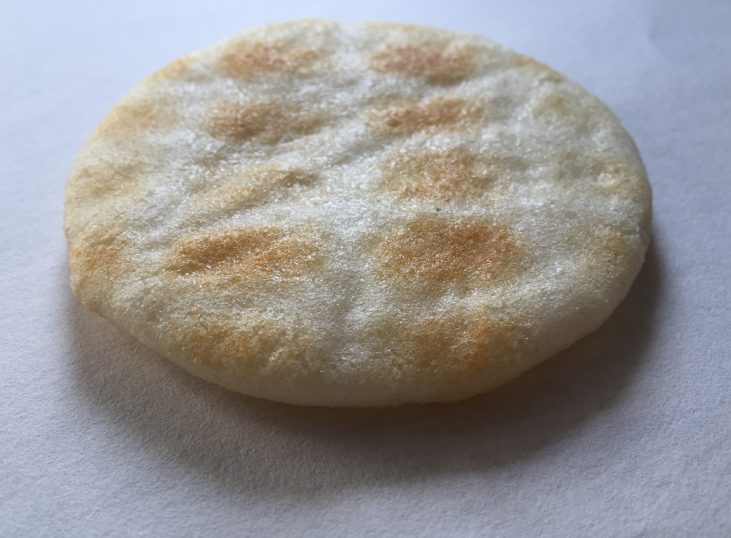 A little different view.
2020 May
Amazon.com: Online Shopping for Electronics, Apparel, Computers, Books, DVDs & more