This product name "kabukiage" is from the Japanese traditional entertainment "kabuki". Also rice crackers have been popular snack for many Japanese.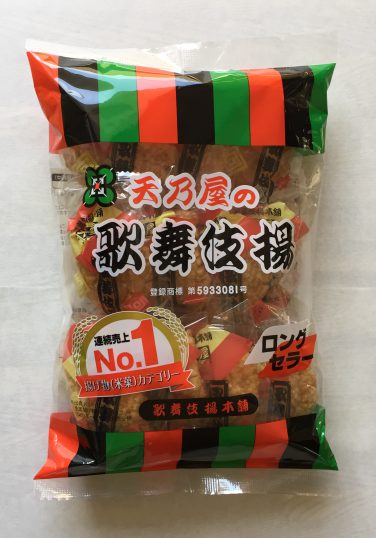 The manufacturer Amanoya says they want to keep the both tradition, Kanuki and rice crackers. It's a little difficult to recognize but they curve Kanuki family crest on each Kabikiage.
Taste
★★★★★
Crispy! Really good taste of soy source and some sweetness!
Price
★★★☆☆
Around 200 yen.
Calorie
★★★☆☆
61 kcal per individual package (rice cracker).
Easy to get?
★★★★★
I got this at AEON, one of the biggest supermarkets in Japan. I have also seen it at other supermarkets or convenience stores so it's pretty easy to find it.
Get again?
★★★★★
Definitely!
The ratings above are completely my personal comments, see here for the details.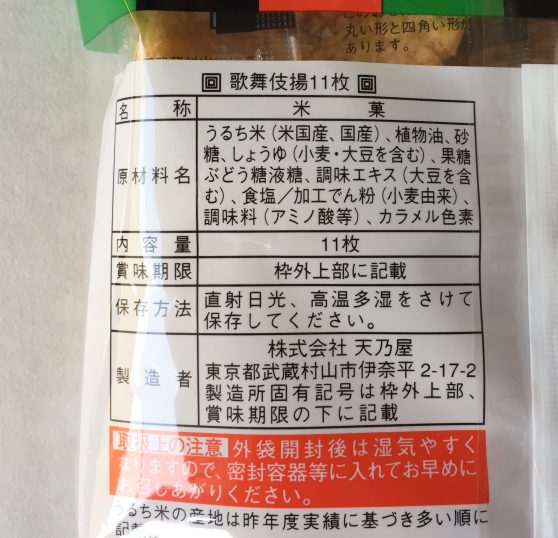 The materials may be changed in the future so please check yourself when you try it.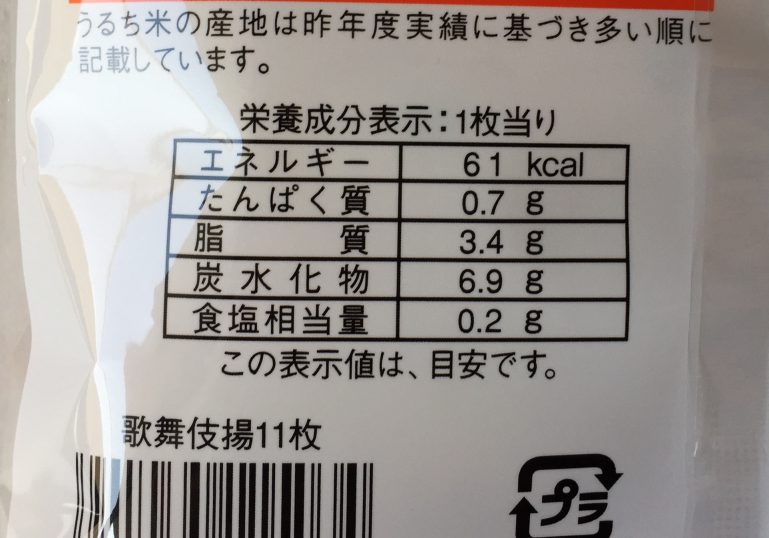 The nutritional indication.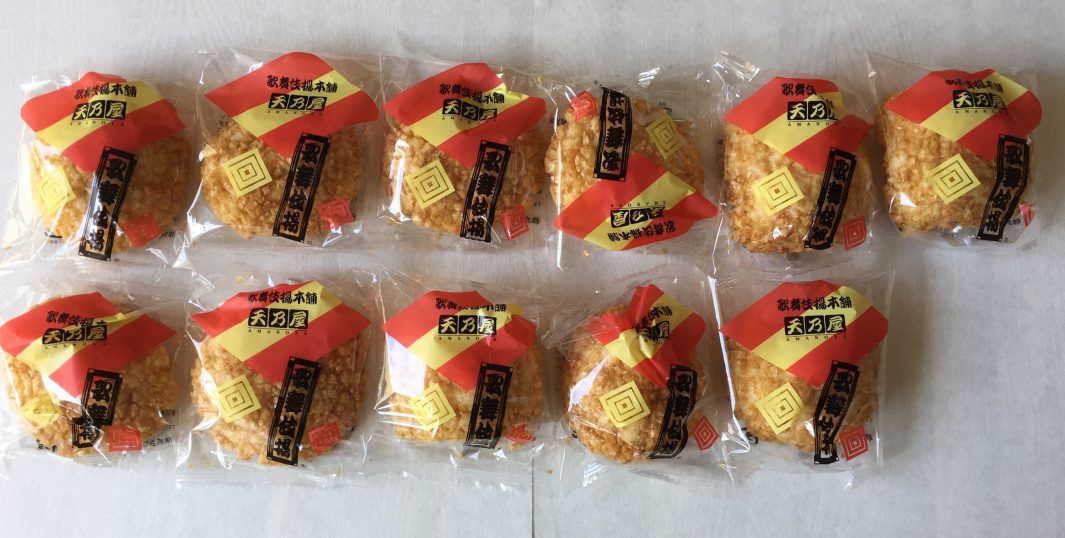 Open the outer bag. There are 11 rice crackers in my case.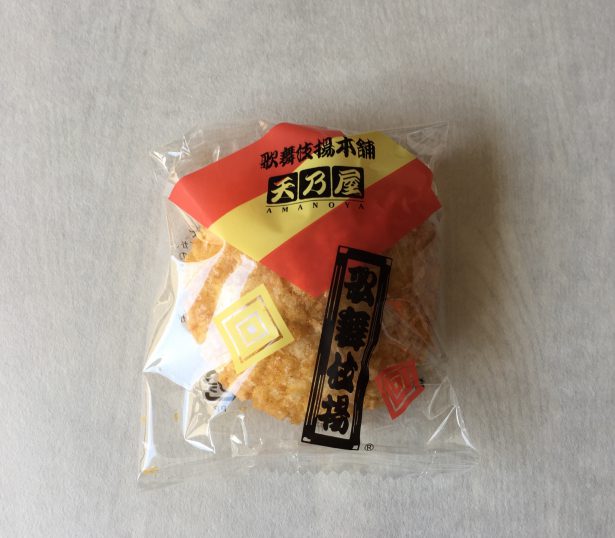 Pick up one.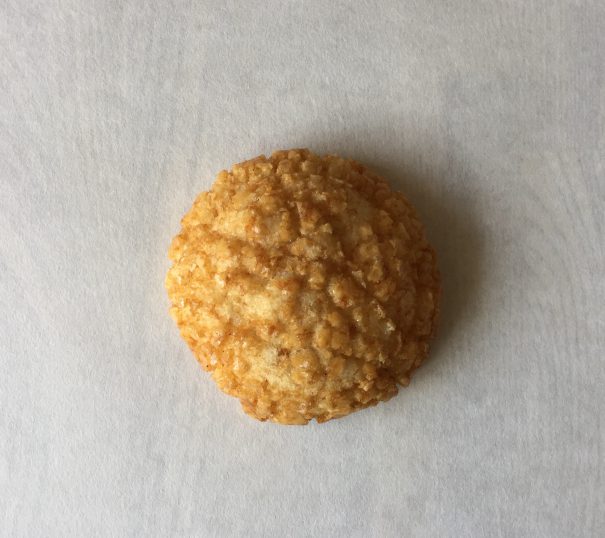 Open the individual package. Can you see the Kabuki family crest on it?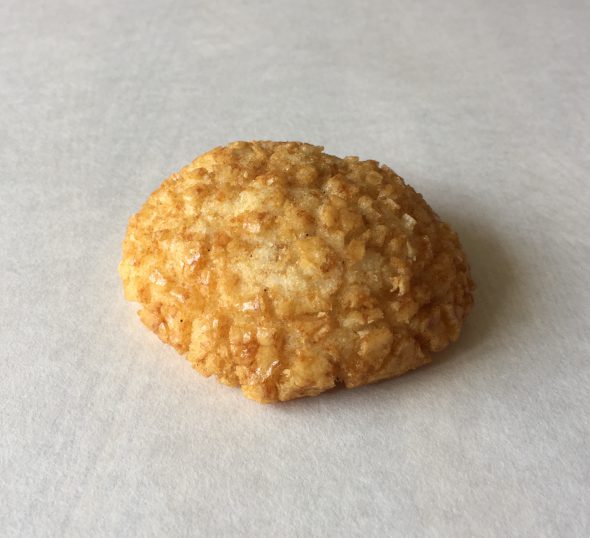 Different view.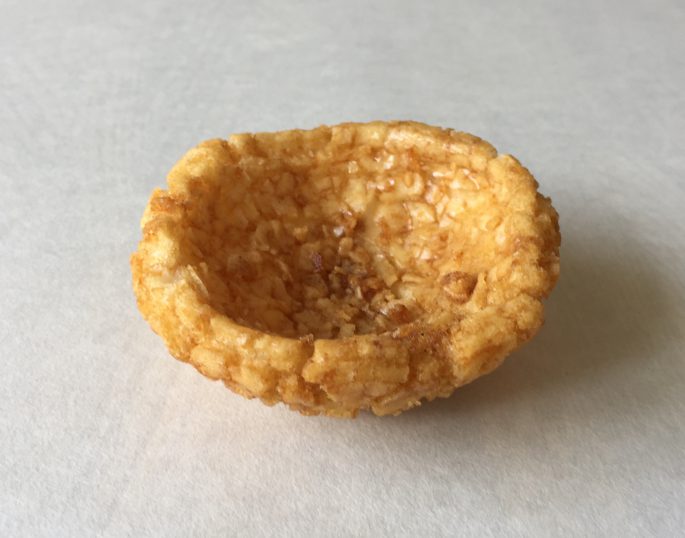 View from the opposite side.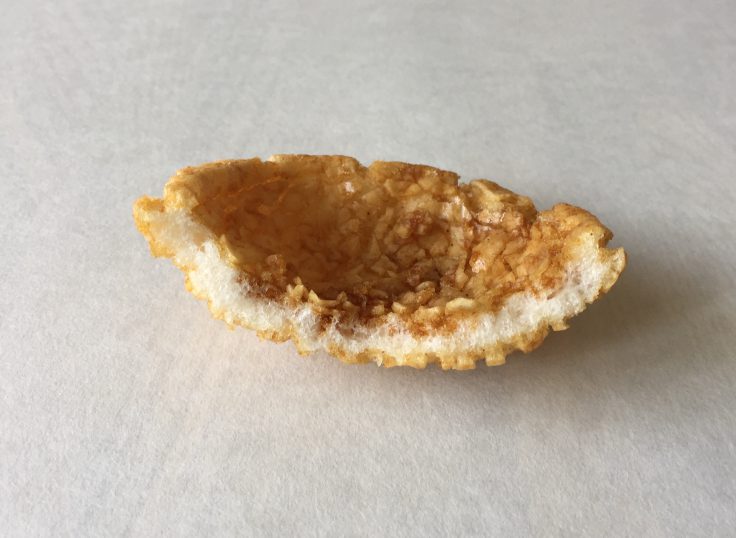 Break in half.
2019 Nov.