As I mentioned before I usually don't eat gummy…but my 7 years old son likes them very much. And this time, it's Pikmin!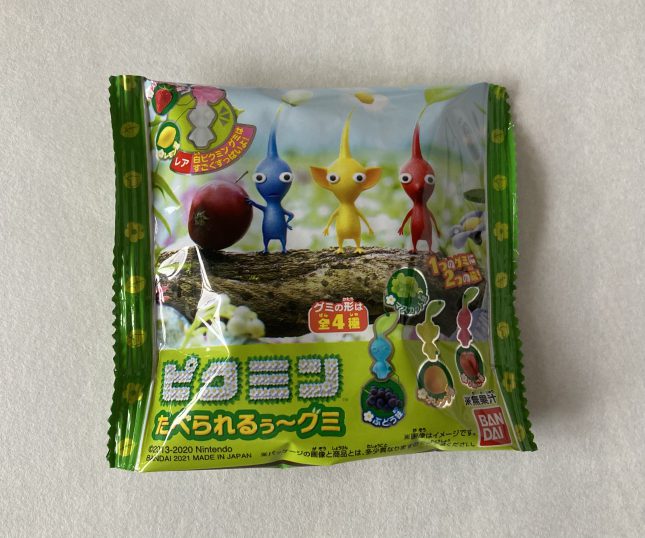 We both like Pikmin!
So I couldn't help buy it!!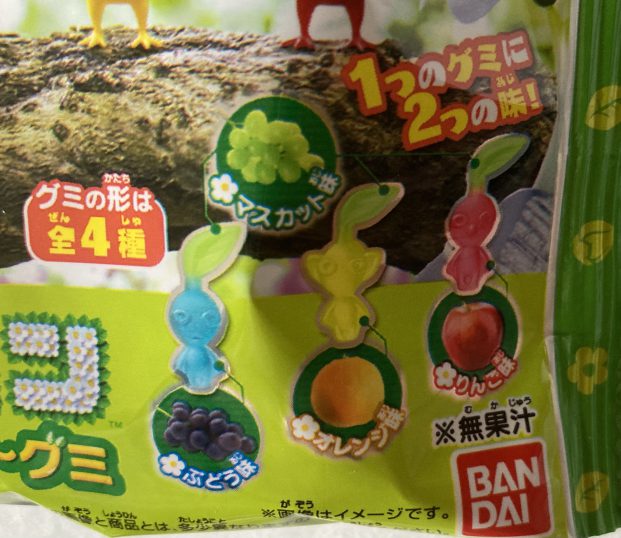 Blue Pikmin has grape flavor,
Yellow Pikmin has orange flavor,
Red Pikmin has apple flavor, and all of them have a leaf with muscat flavor!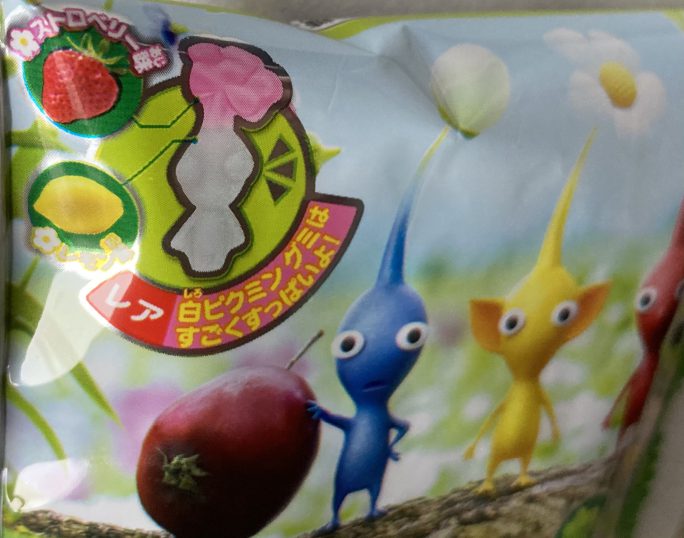 According to the package, White Pikmin is rare and that it has sour lemon flavor with a strawberry flavored flower!
Taste
★★★☆☆
The taste was normal gummy, nothing special…sorry!
But the shapes were really cute! Pikmin!
Price
★★★☆☆
Around 100 yen per package.
Calorie
★★★☆☆☆
108kcal per package.
Easy to get?
★☆☆☆☆
I got this at a shop called "okashinomachioka" specialized in snacks.
There is no indication on the package that it is limited time only, but it is probably not always available. It was difficult for me to find!
Get again?
★★★★★
Definately! For my son and for myself!
The ratings above are completely my personal comments, see here for the details.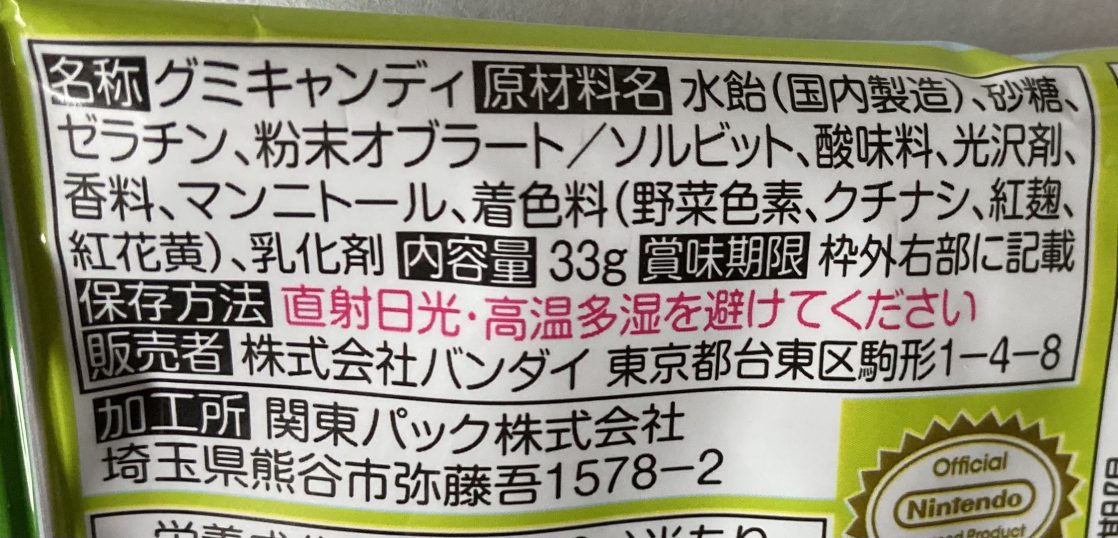 The ingredients may be changed in the future so please check yourself when you try it.

And the nutritional indication.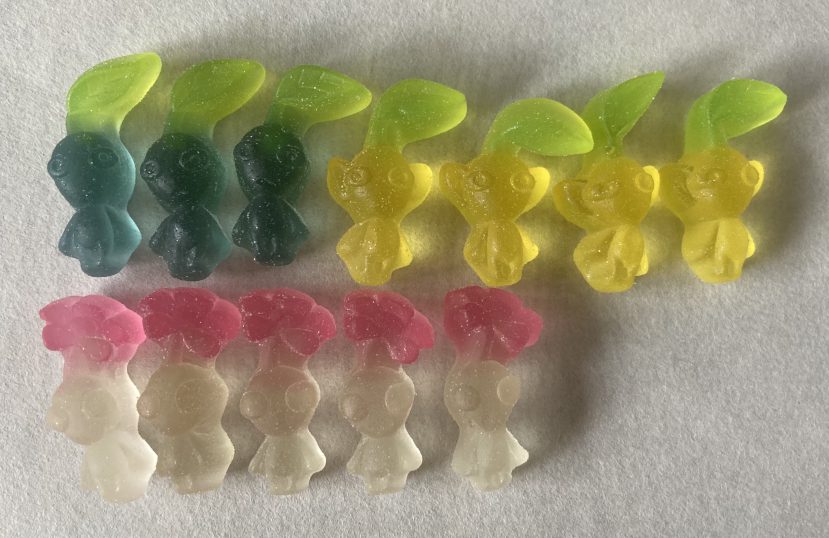 Open the package.
There was no Red Pikmin in my package!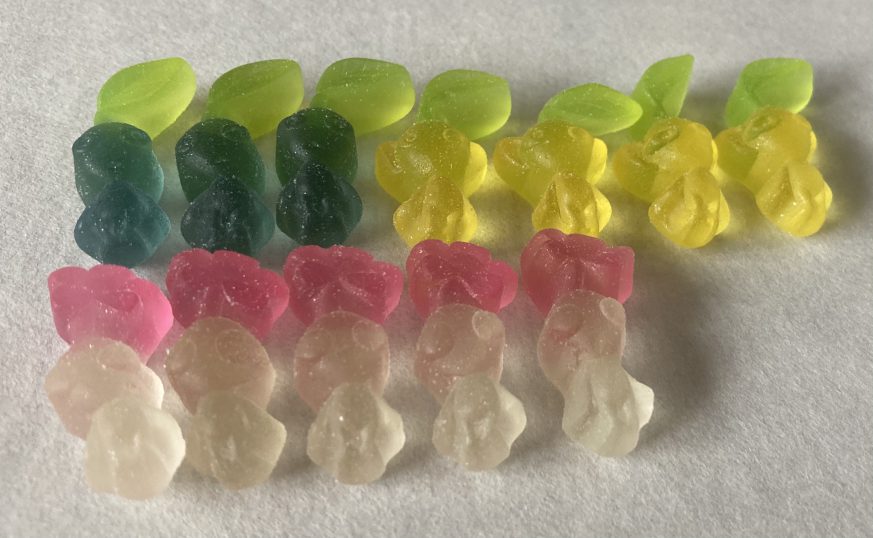 View from a little different angle.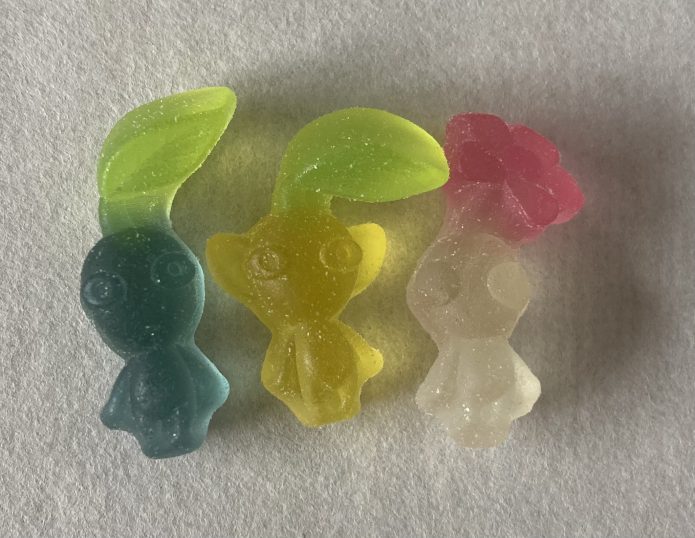 Pick up each Pikmin.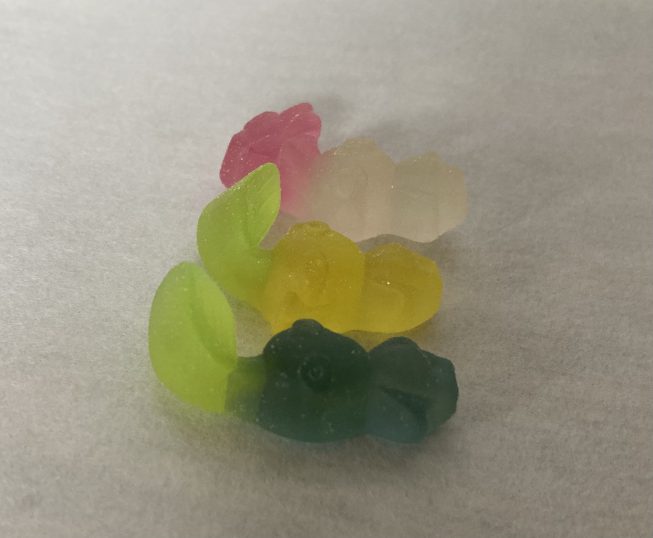 View from the side.
Their backs.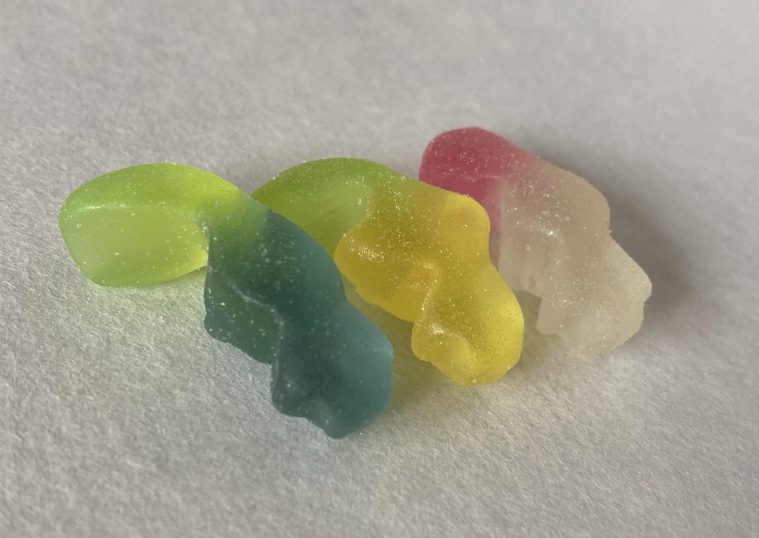 View from a little side.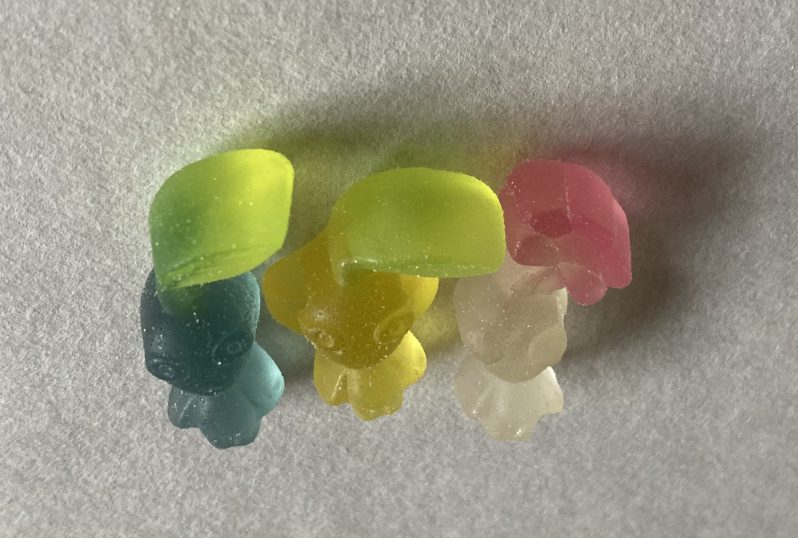 View from the head side.
2021 Nov.