"Fit's" is a popular gum brand name from a manufacturer Lotte. Lotte is famous for their gum and chocolate products.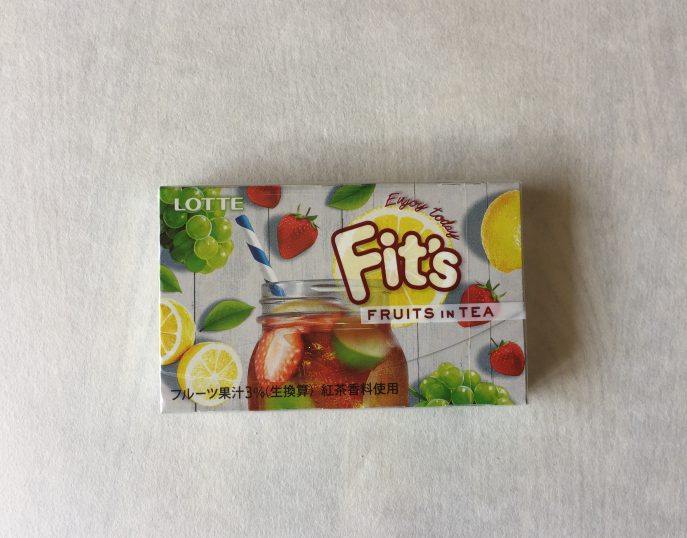 Taste
★★★★★
So good aroma anyway!
Price
★★★☆☆
Around 100 yen.
Calorie
★★★★★
27 kcal per package (12 sheets).
Easy to get?
★★★☆☆
I got this at AEON, one of the biggest supermarkets in Japan. I think this is a new flavor of Fit's. I hope this would be a standard item so that we can get anytime!
Get again?
★★★★★
Definitely!
The ratings above are completely my personal comments, see here for the details.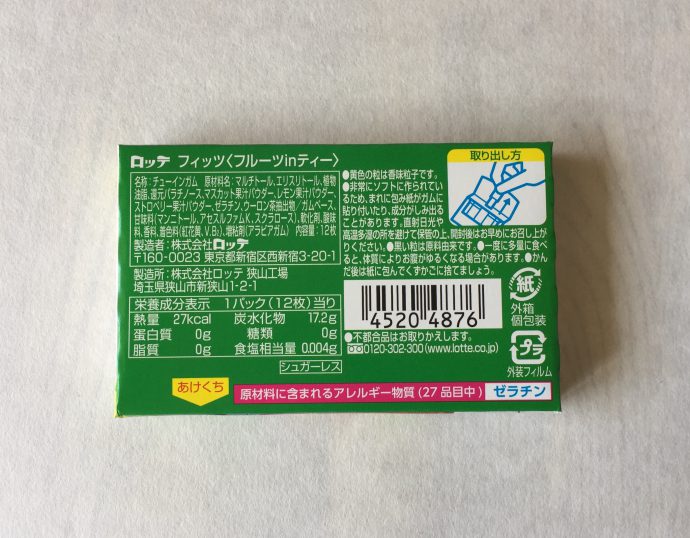 The materials may be changed in the future so please check yourself when you try it.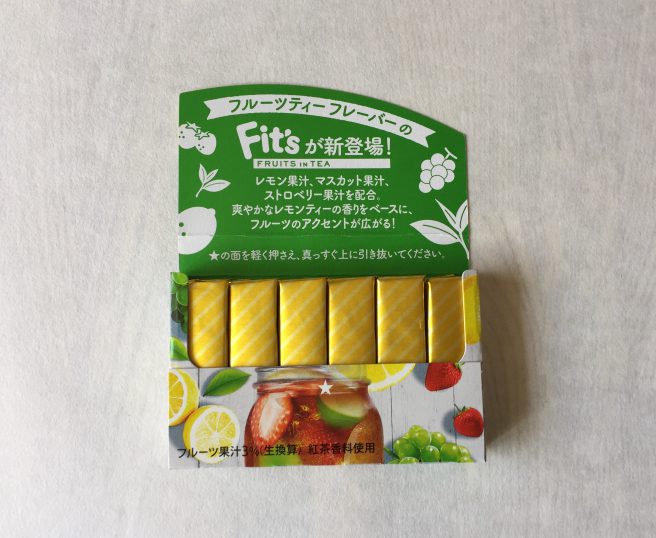 Open the cover.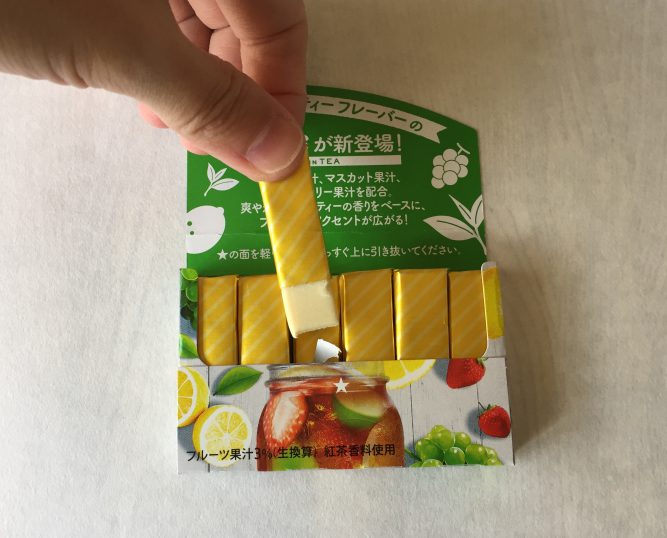 Pull a sheet of gum like this.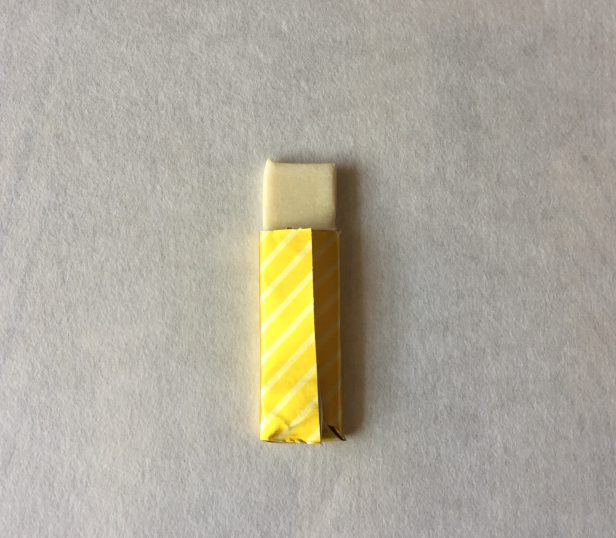 Pick up one.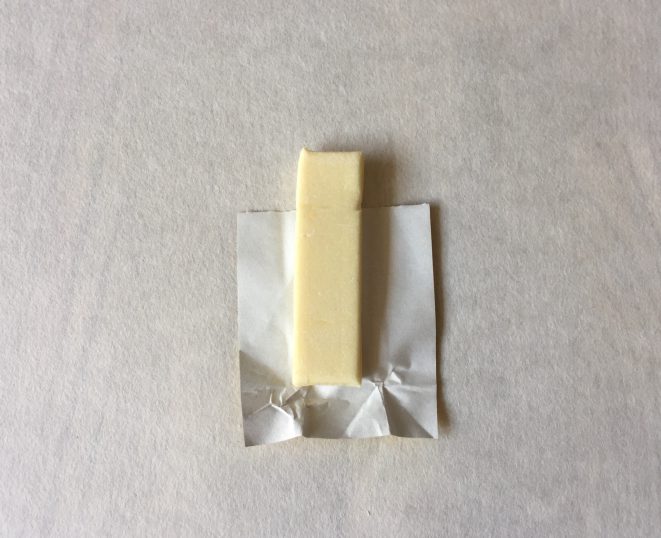 Unwrap.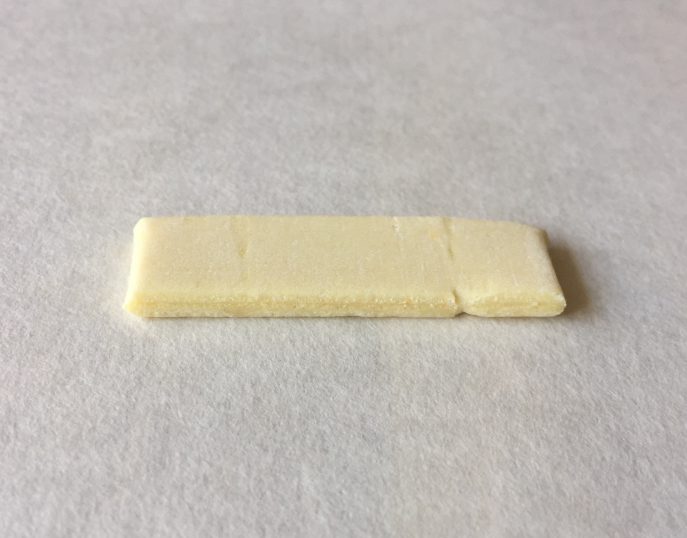 Zoom.
2019 Nov.