"Hi-Chew" is a famous soft candy brand name from a manufacturer "Morinaga". Hi-chew is usually featuring fruits.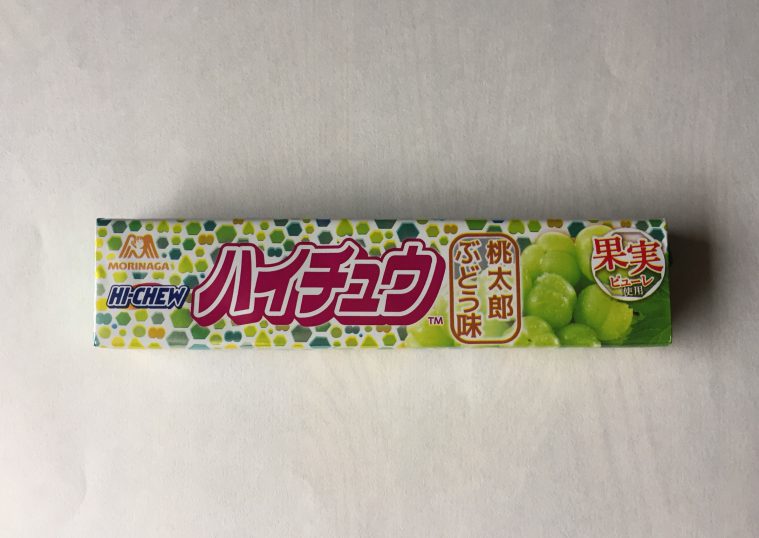 This time Hi-chew is featuring muscat branded Momotaro from Okayama province, western part of Japan.
Momotaro is an everybody-known famous story set in Okayama. So the word Momotaro reminds most Japanese of Okayama.
Taste
★★★☆☆
Fruity as usual. But I prefer more intense fruit flavor.
Price
★★★☆☆
Around 100 yen. Very reasonable.
Calorie
★★★☆☆
19 kcal per individual package.
Easy to get?
★★★☆☆
I got this at AEON, one of the biggest supermarkets in Japan.
Get again?
★★☆☆☆
Probably not…I prefer grape or strawberry flavored ones.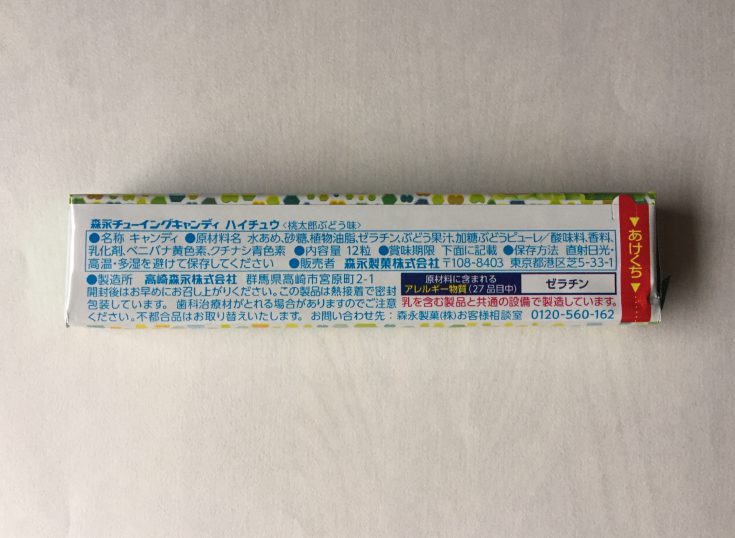 The materials may be changed in the future so please check yourself when you try it.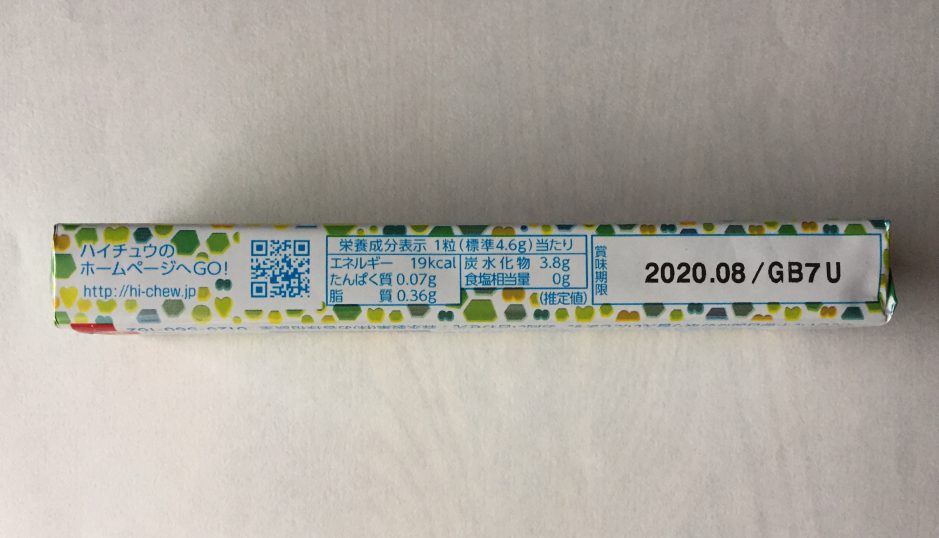 The nutritional indication.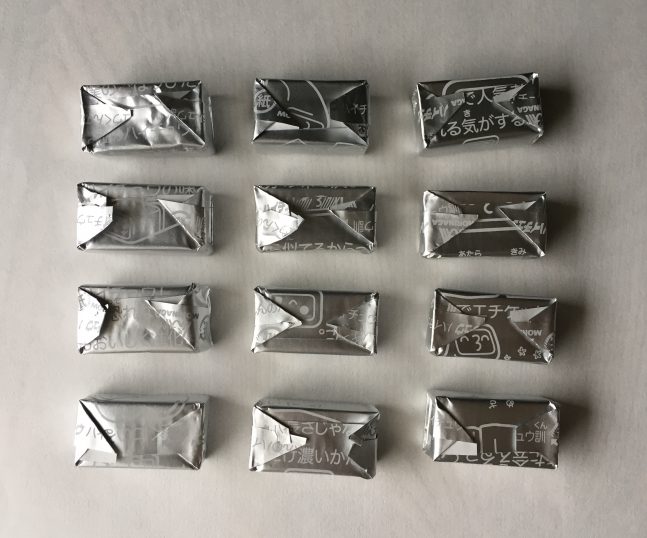 Open the outer package.
There are 12 individual packages.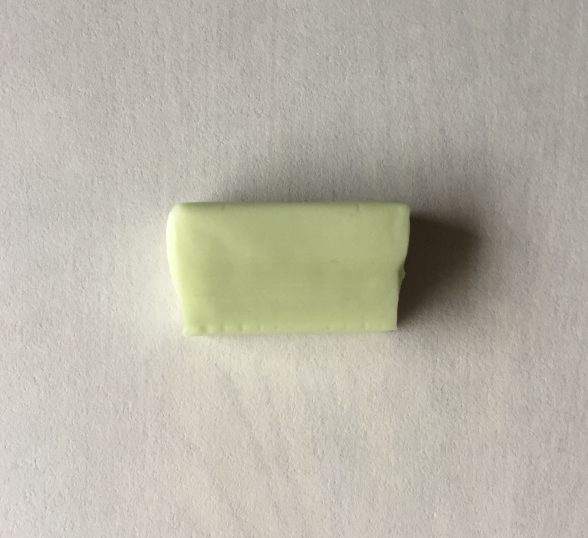 Open the individual package.
View from above.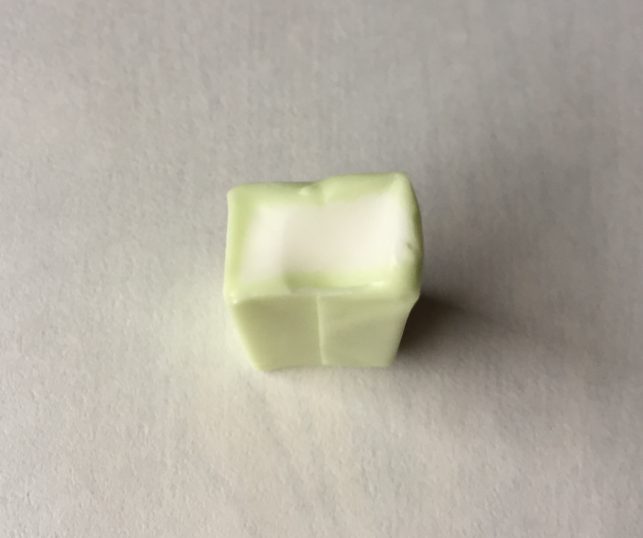 View from the side.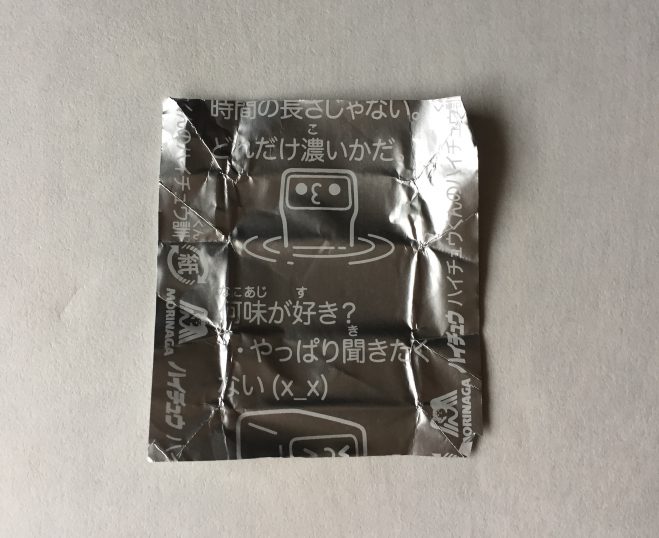 The individual package.
I didn't realize that there are different prints on it until when I take this picture.
2019 Oct.