I set this item in the "candy" category, but I don't consider this item to be "candy". Until I started running this blog, I did not know that there was no suitable word for this item.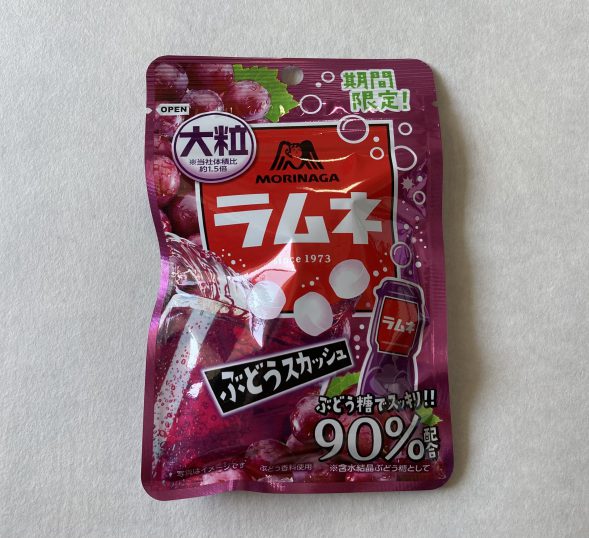 Asparagus shaped biscuits have been one of their popular products. But their reWe call this kind of sweets "ramune". "Ramune" is a "ramune" not a candy so I tagged this post with a word "ramune".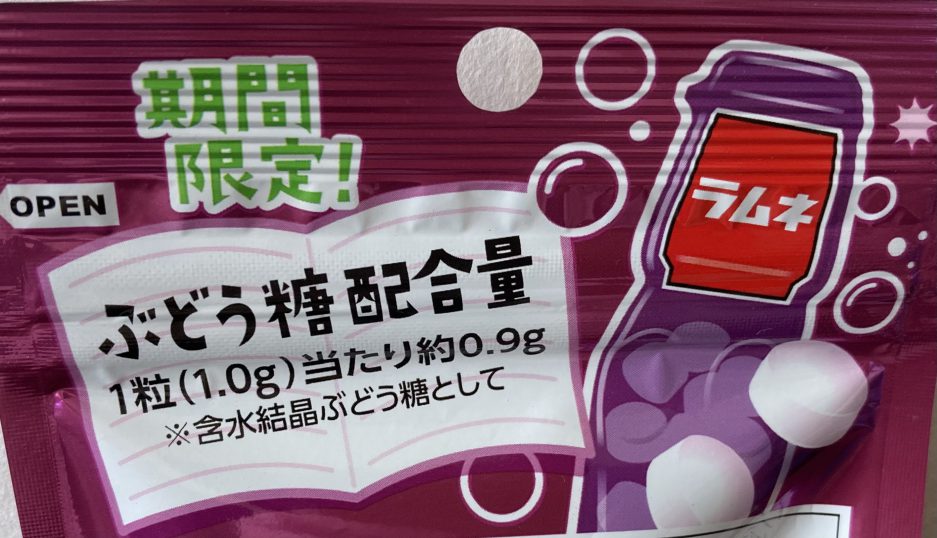 According to the package, each drop is 1g and contains 0.9g of glucose. (In Japanese, we call "grapes" as "budou" and "glucose" as "budou-tou". It's a word play!)
Taste
★★★★☆
Refreshing!
I liked the grape squash flavor!
Price
★★★☆☆
Around 100 per package.
Calorie
★★★☆☆
140kcal per package.
Easy to get?
★★☆☆☆
I got this at Seven-Eleven, one of the biggest convenience stores in Japan.
The package says limited time only.
Get again?
★★★★☆
Probably!
The ratings above are completely my personal comments, see here for the details.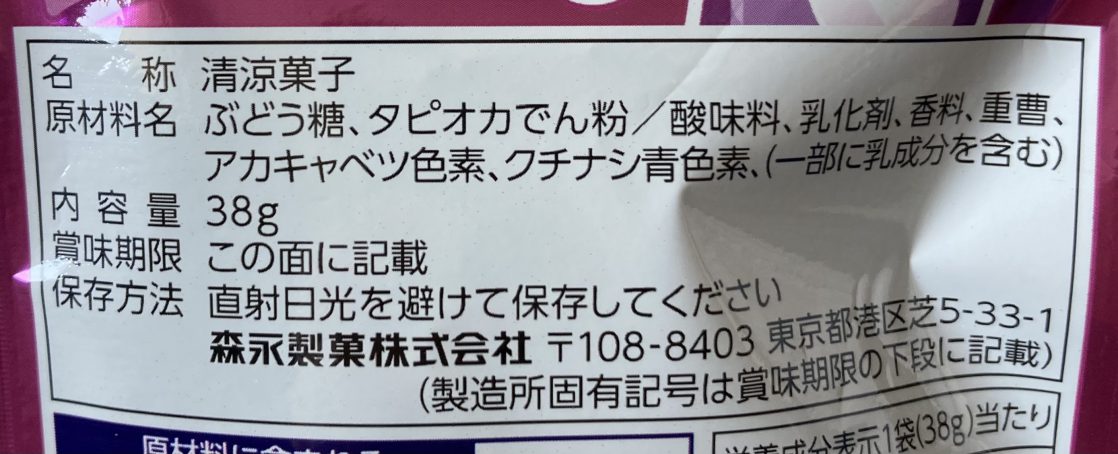 The ingredients may be changed in the future so please check yourself when you try it.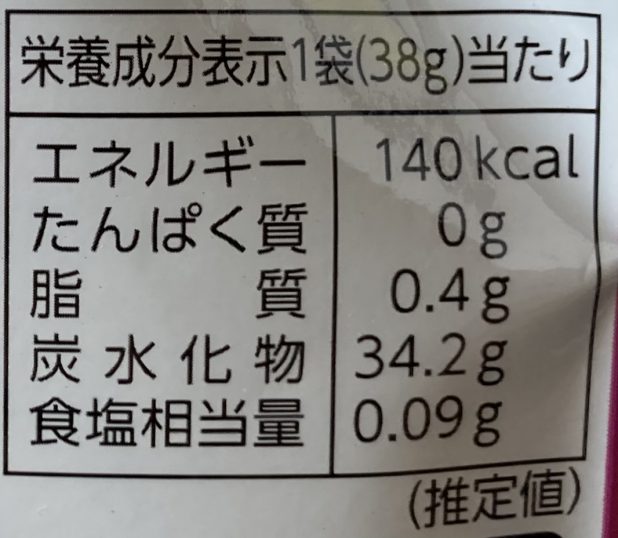 And the nutritional indication.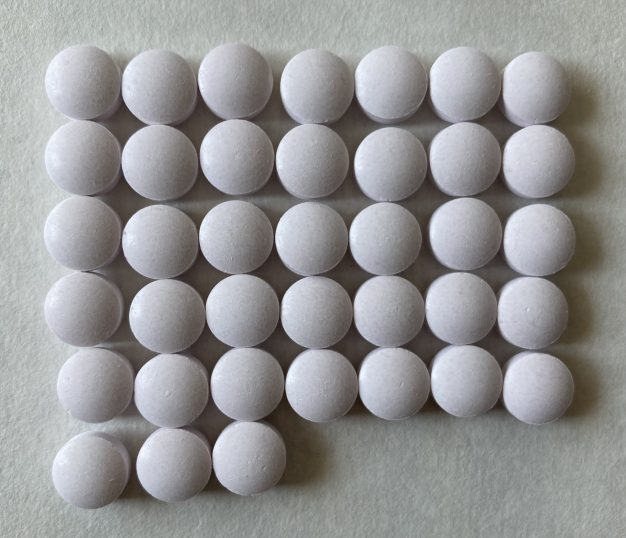 Open the package.
There were 38 drops in a package in my case.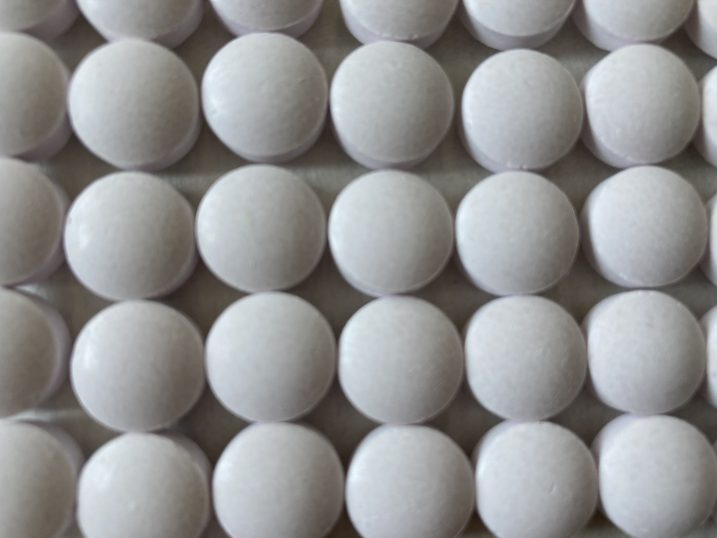 Got close to them.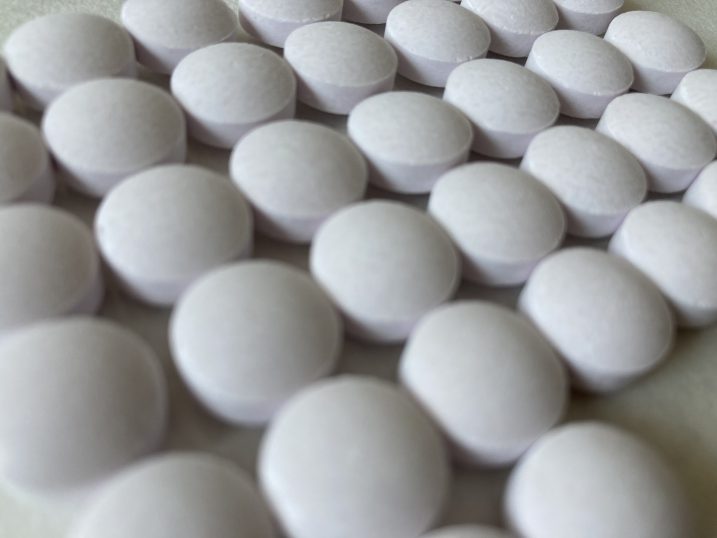 View from a different angle.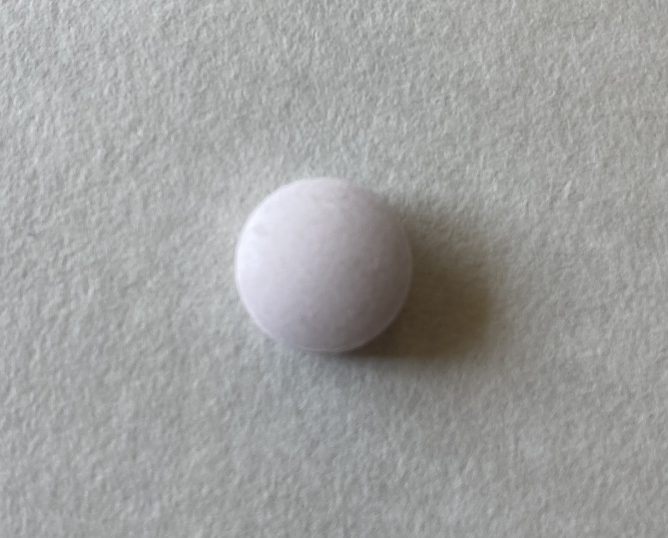 Pick up the one.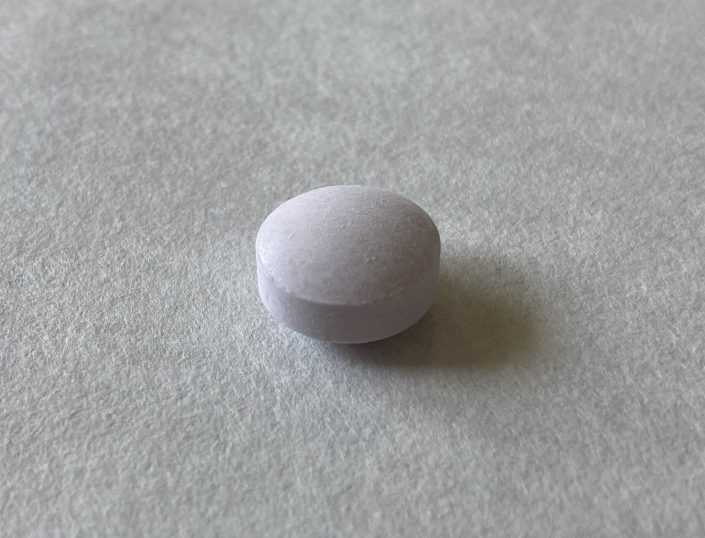 A little side view.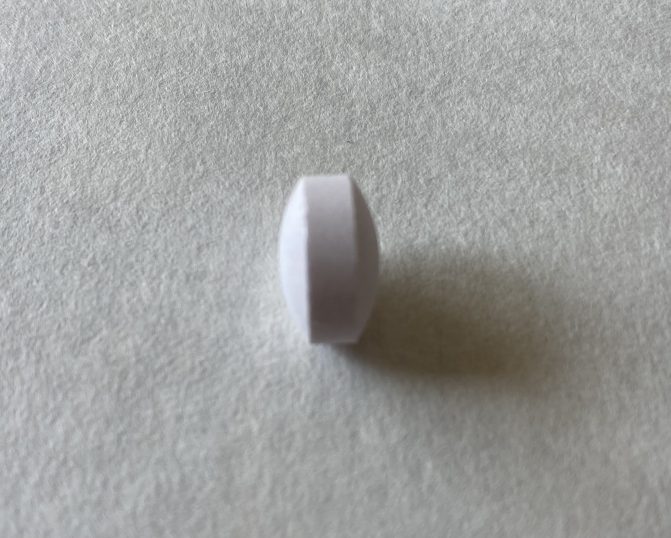 View from the side.
2021 Oct.