I really like this product line of Hi-Chew that is famous soft candy brand from a manufacturer Morinaga. This chewy texture Hi-Chew is softer than the standard type of Hi-Chew and has stronger fruits aroma, I think.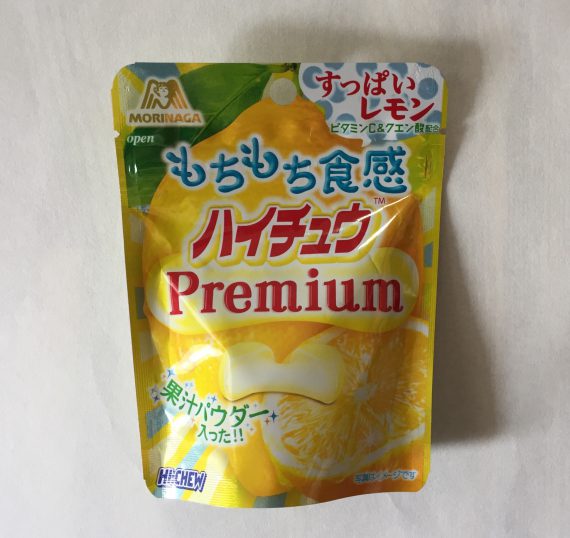 Basically, Hi-Chew features fruits.
This time they feature lemon!
Amazon.com: Online Shopping for Electronics, Apparel, Computers, Books, DVDs & more

Taste
★★★☆☆
Not bad at all.
They are too sour to me…but my 5 years old son loves this flavor very much!
Price
★★★☆☆
Around 100 yen per bag.
Calorie
★★★☆☆
139 kcal per bag.
Easy to get?
★★★☆☆
I got this at AEON one of the biggest supermarkets in Japan.
I'm not sure if we can get it anytime or not.
Get again?
★★★☆☆
Not sure for me but definitely for my son.
The ratings above are completely my personal comments, see here for the details.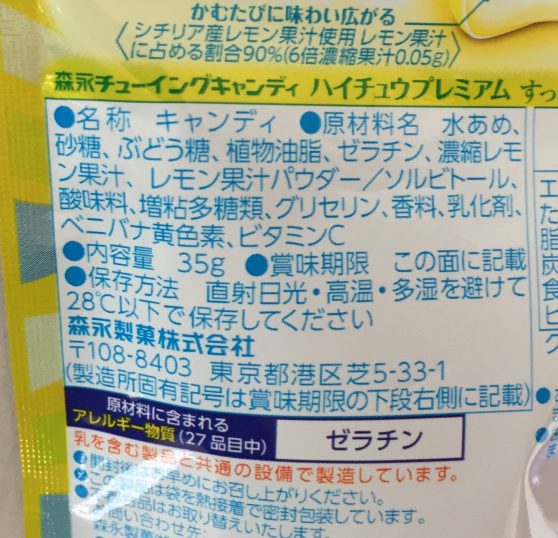 The materials may be changed in the future so please check yourself when you try it.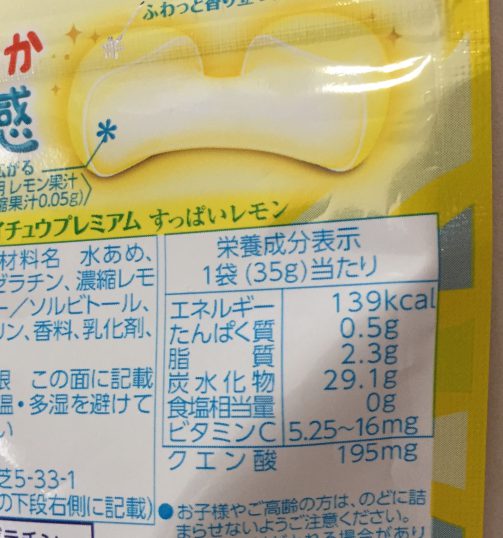 The nutritional indication.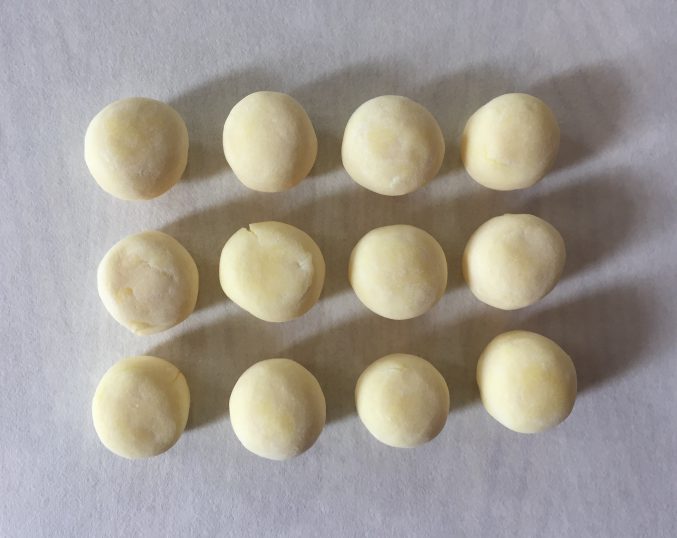 Open the bag.
There are 12 candies in a bag in my case.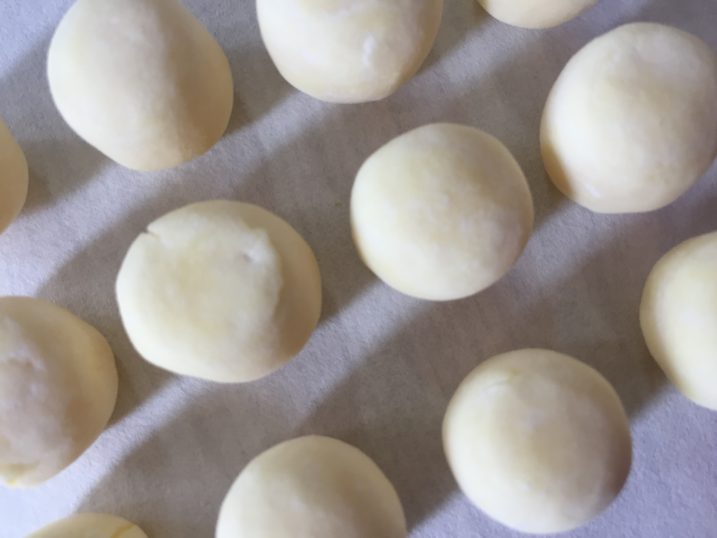 Close to them. View from above.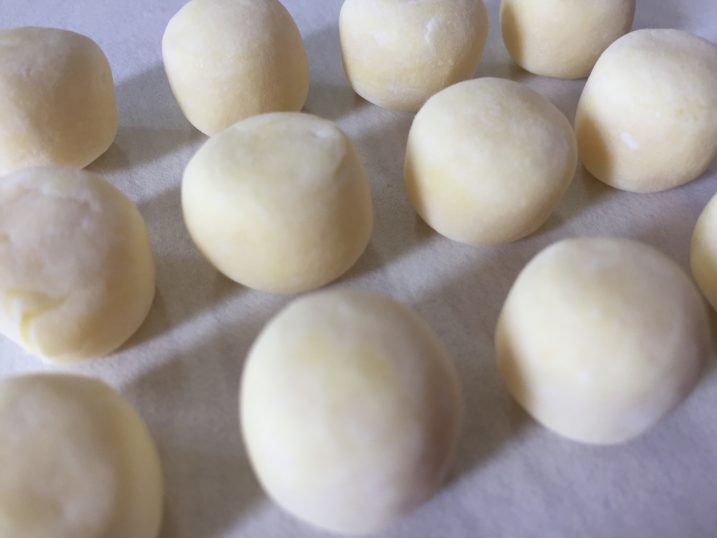 View from a bit side.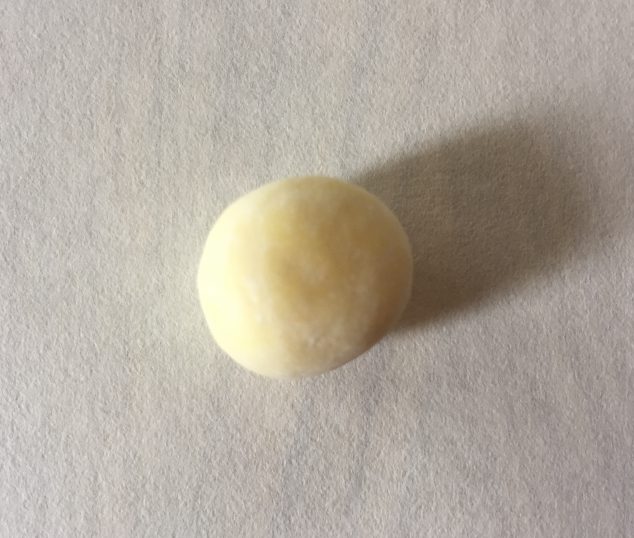 Pick up one. View from above.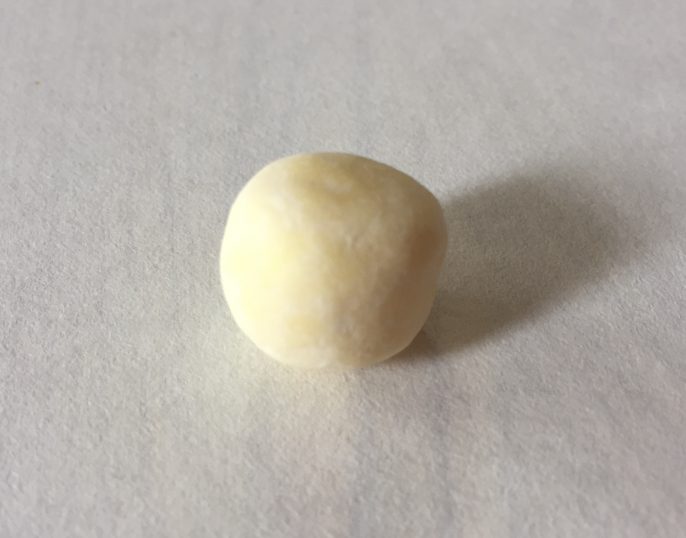 View from a bit side.
2020 May
Amazon.com: Online Shopping for Electronics, Apparel, Computers, Books, DVDs & more