Both "Hi-Chew" (famous soft candy brand name) and "Choco-Ball" (famous ball-shaped chocolate brand name) are popular products from a manufacturer "Morinaga". This product is named "choco-ball like hi-chew".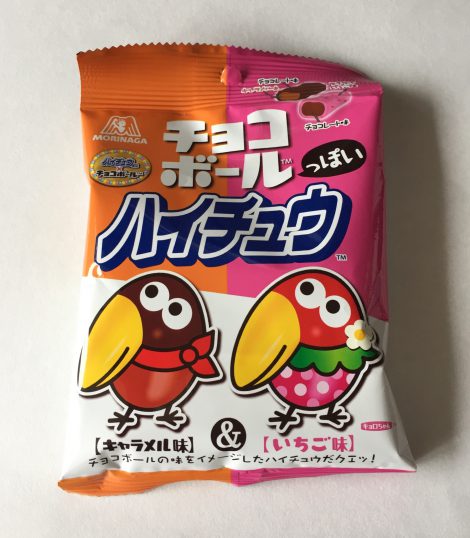 Usually, Hi-chew has fruit flavors. But this one has chocolate & strawberry flavor and chocolate & caramel flavor.
Taste
★★★☆☆
It is not bad at all…but no words to express the specialty comes to me…
Price
★★★★☆
Average. Around 100-150 yen.
Calorie
★★★☆☆
18 kcal per wrap for strawberry flavor.
16 kcal per wrap for caramel flavor.
Easy to get?
★★★☆☆
I got this at AEON, one of the biggest supermarkets in Japan. However, this flavor is not a standard one so you may not be able to find the same one…

The standard flavor (fruit flavors) is better to me and you will find one at almost anywhere!
Get again?
★★★☆☆
Not sure.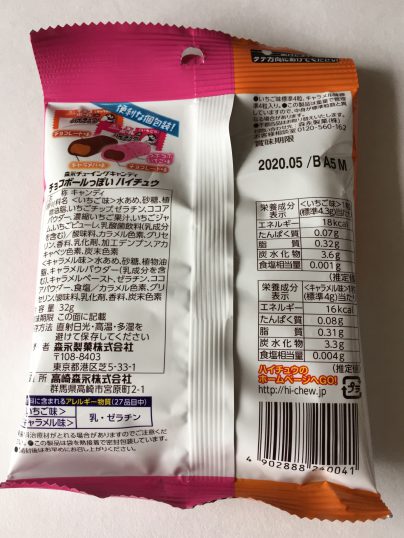 The materials may be changed in the future so please check by yourself when you try it.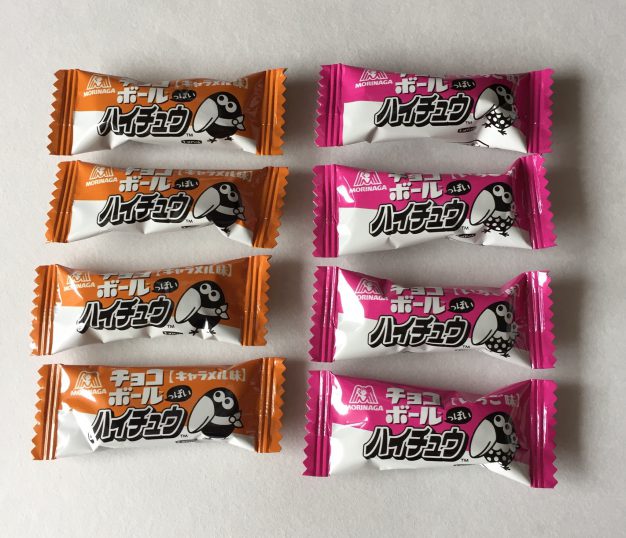 There are eight individual wraps in a bag.
The brown wraps are caramel flavor and pink wraps are strawberry flavor.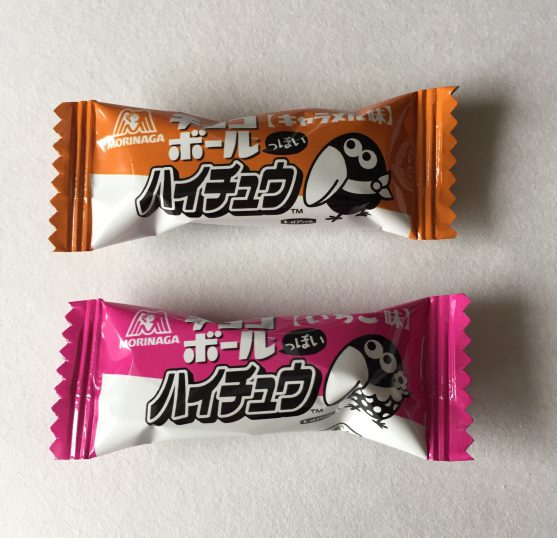 Zoom.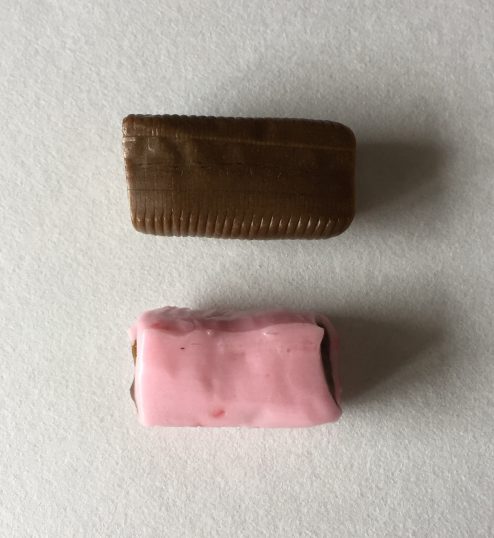 Unwrap.
View from above.
View from a bit side.
2019 Jul.