"Milky" is one of popular sweets brand from Fujiya. Fujiya is one of the biggest sweets manufacturers in Japan.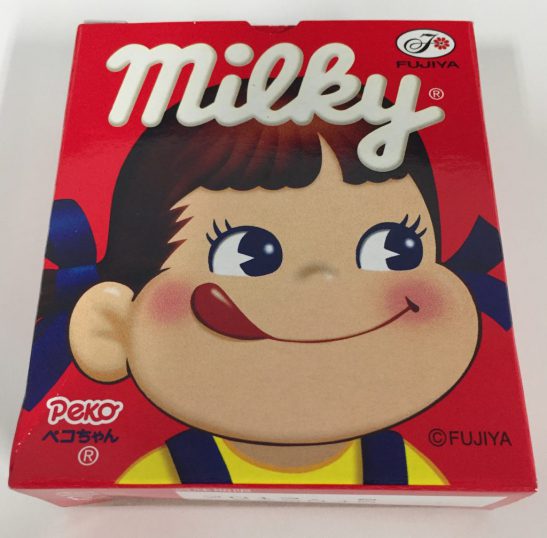 There is a famous catchphrase for "Milky" saying "Milky brings back my mom's taste." Milky has strong taste of milk.
Taste.
★★★★☆
Good milk taste.
If you have a problem with your teeth you might not wanna have it since Milky is pretty sticky. (Stickier than Hi-chew)
Price
★★★★☆
Average or reasonable. Around 70-150 yen.
Calorie
★★★☆☆
15 kcal per 1 drop.
Easy to get?
★★★☆☆
I think it's easier to find one in a bag type not a box. But I highly recommend box ones since I feel it's much softer than bag ones.
Get again?
★★★★☆
Probably. I have already got it again.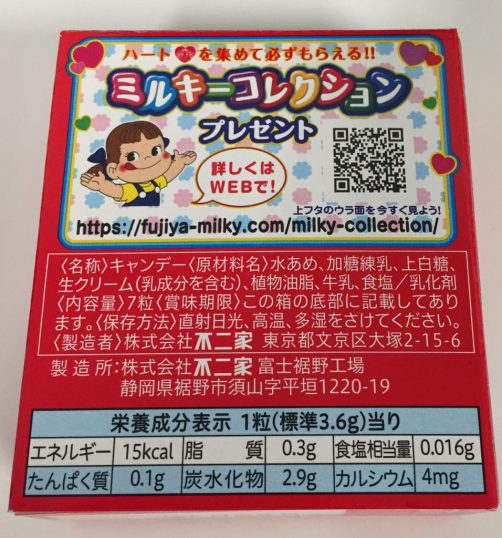 The materials may be changed in the future so please check by yourself when you try it.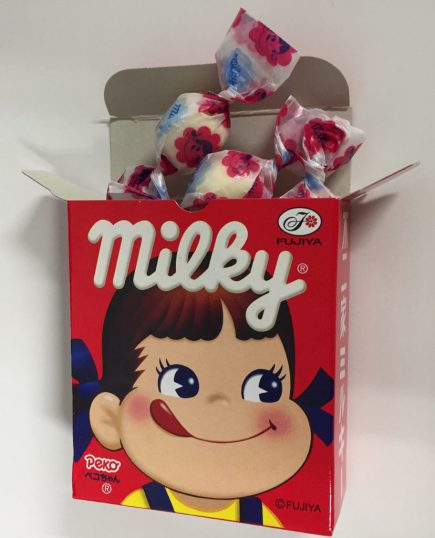 Open the box.
2019 Jan.