This product, "Pie-no-Mi" is one of popular items from the manufacturer Lotte. They usually have milk chocolate in a pie.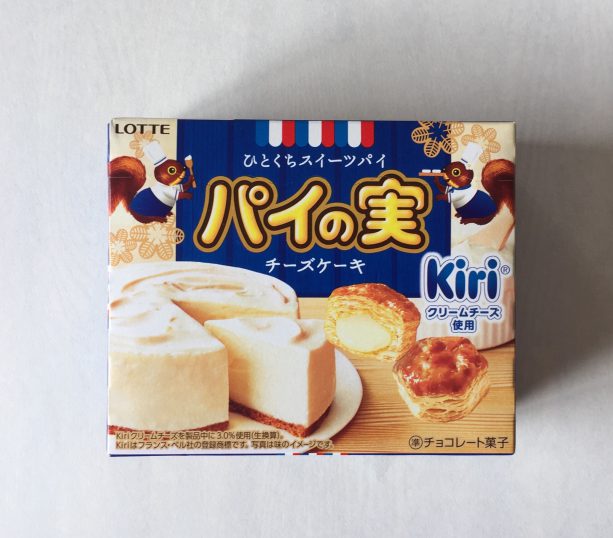 This time, they features cream cheese from KIRI. KIRI has a meaning of "want to make people smile".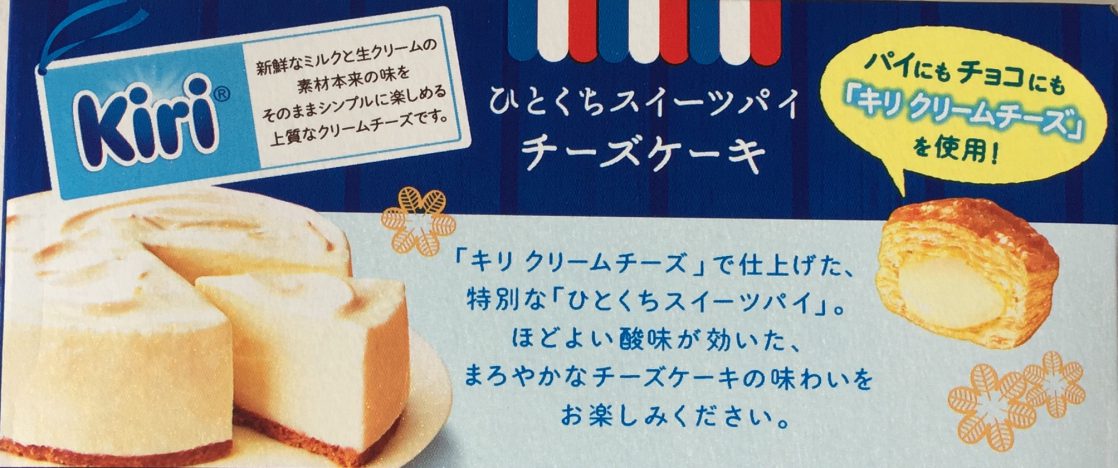 According to the package, Pie-no-Mi also has the meaning of everyone's smile.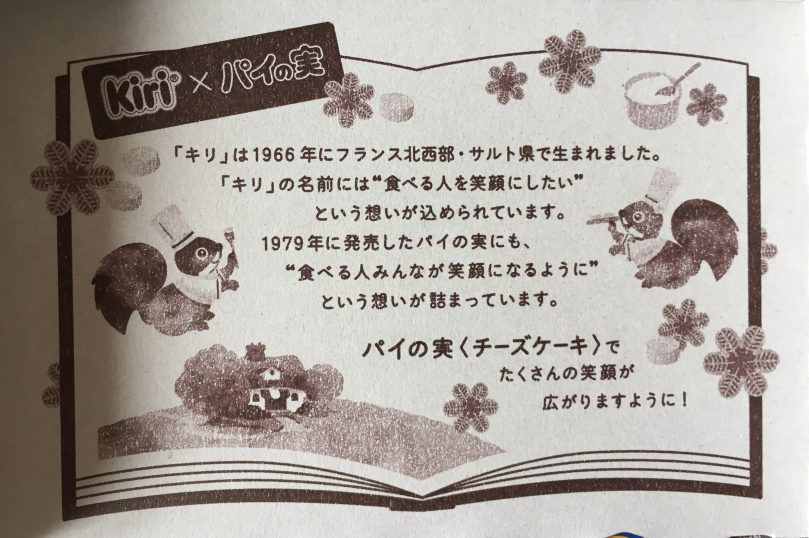 Amazon.com: Online Shopping for Electronics, Apparel, Computers, Books, DVDs & more

Taste
★★★☆☆
Good. Flaky.
Mild sweetness of cream cheese!
Price
★★★☆☆
Around 150-200 yen per bag.
Calorie
★★★☆☆
382 kcal per box.
Easy to get?
★★☆☆☆
I got this at AEON, one of the biggest supermarkets in Japan. I don't think this is a regular item from a manufacturer Lotte
Get again?
★★★☆☆
Not sure for now.
The ratings above are completely my personal comments, see here for the details.

The materials may be changed in the future so please check yourself when you try it.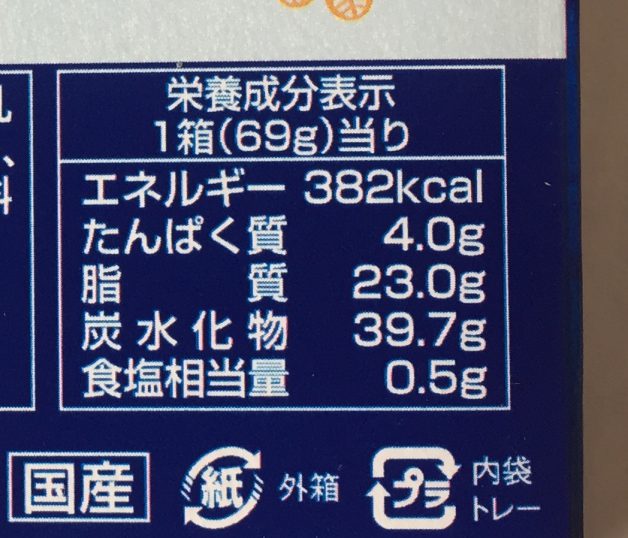 The nutritional indication.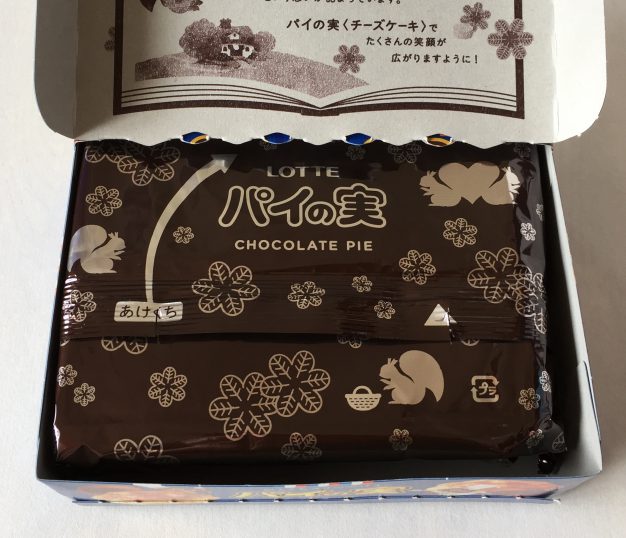 Open the box.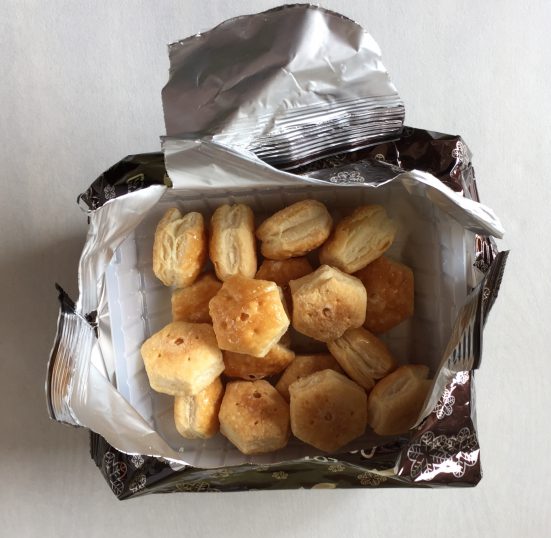 Open the inside package.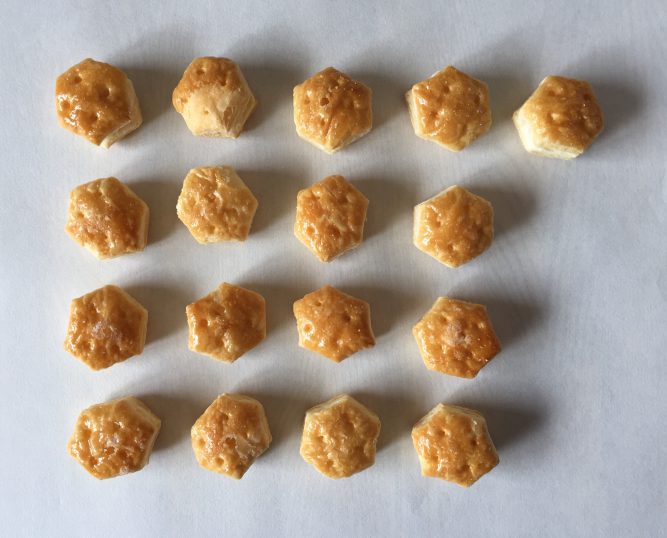 There are 17 pies in a box in my case.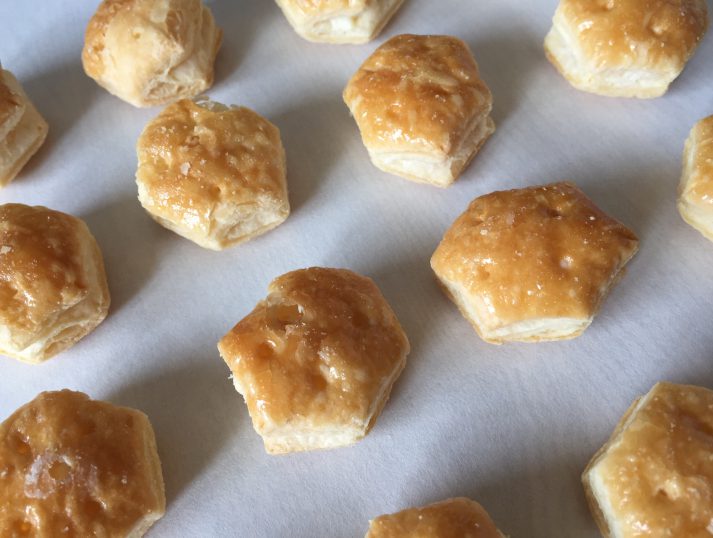 Close to them.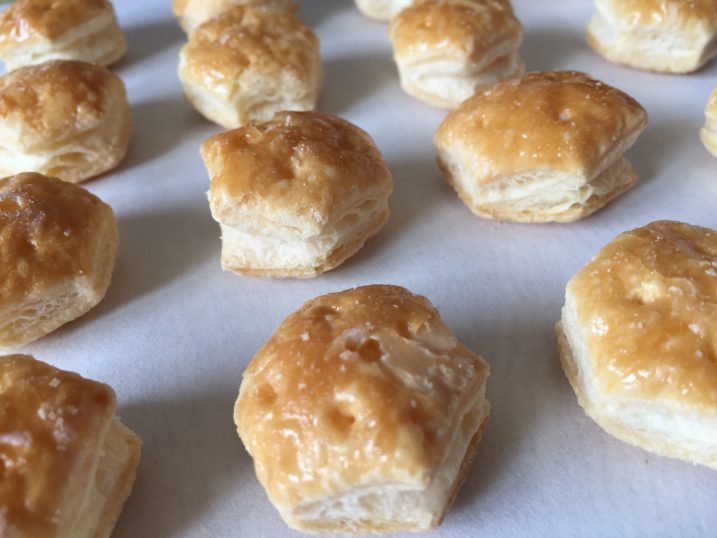 View from a different angle.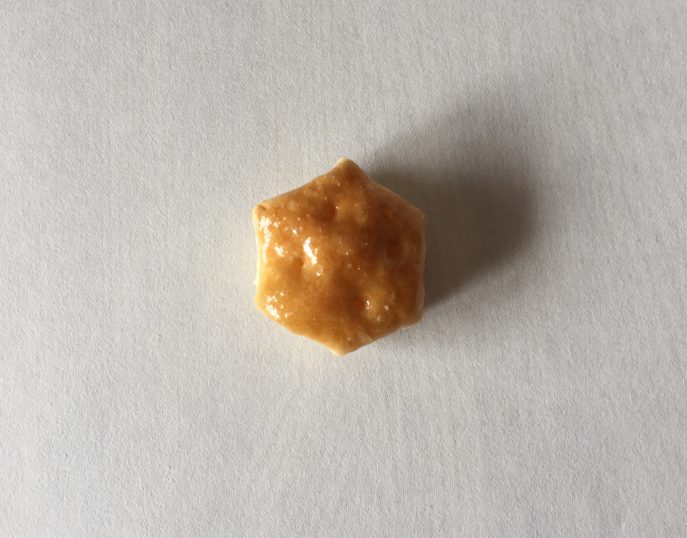 Pick up one. View from above.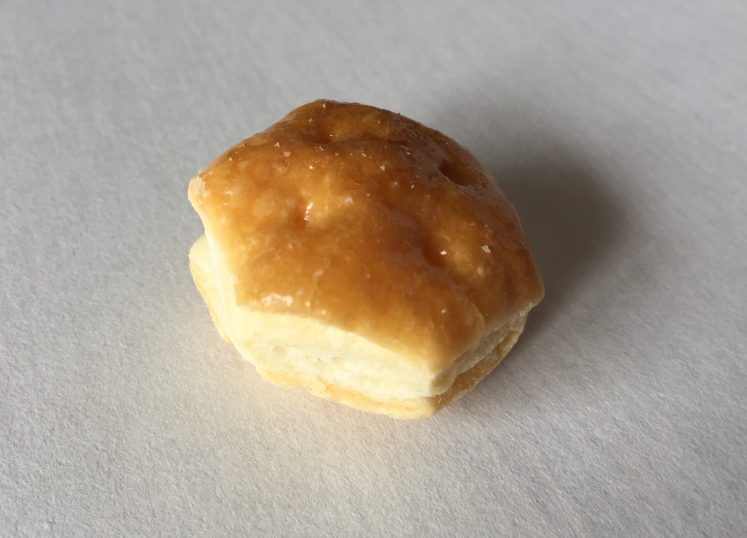 View from a bit side.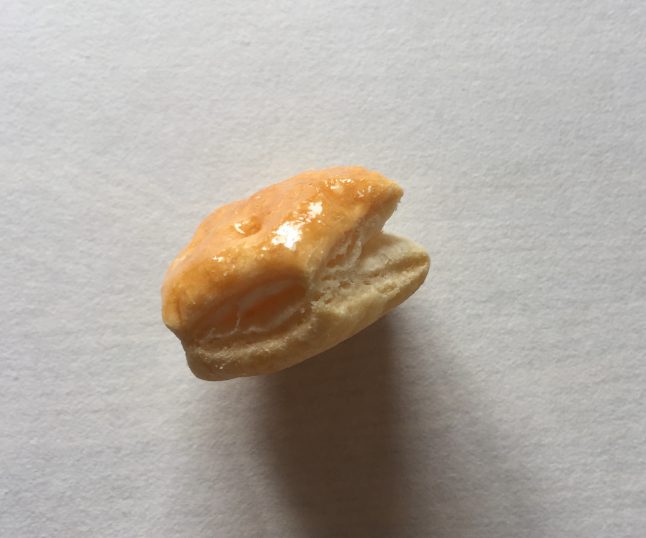 View from very side.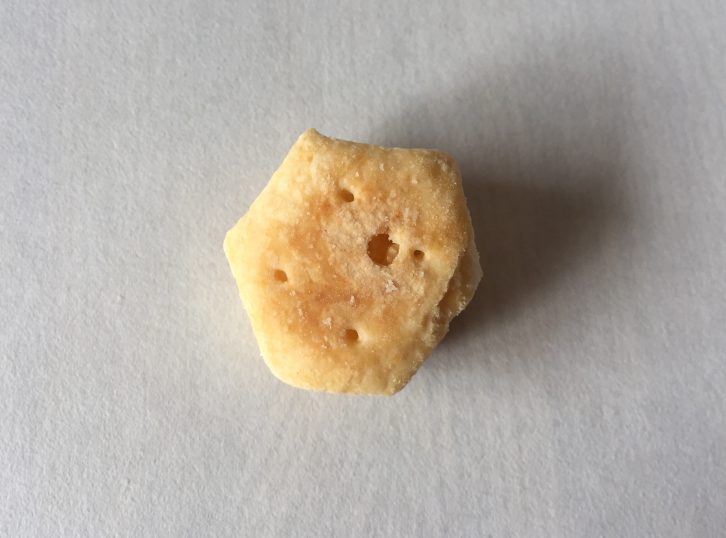 The bottom.
View inside.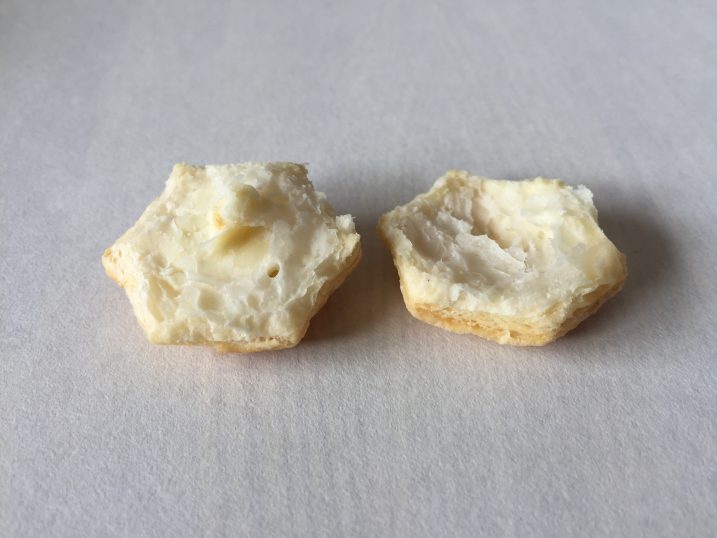 Another shot.
2020 Feb.
Amazon.com: Online Shopping for Electronics, Apparel, Computers, Books, DVDs & more