I'm a chocolate person and I like crunch chocolate as well. I like almost all products called "crunch chocolate" and I think this product is made very well!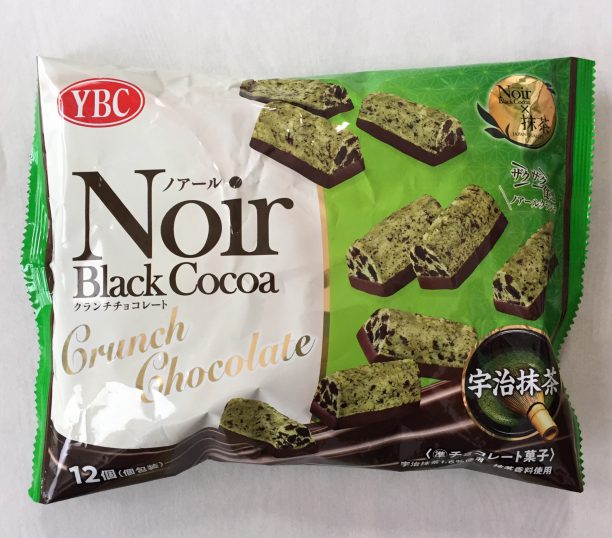 First, I liked the crunch texture. Then the balance between bitterness of black cocoa cookies and sweetness of chocolate is pretty good!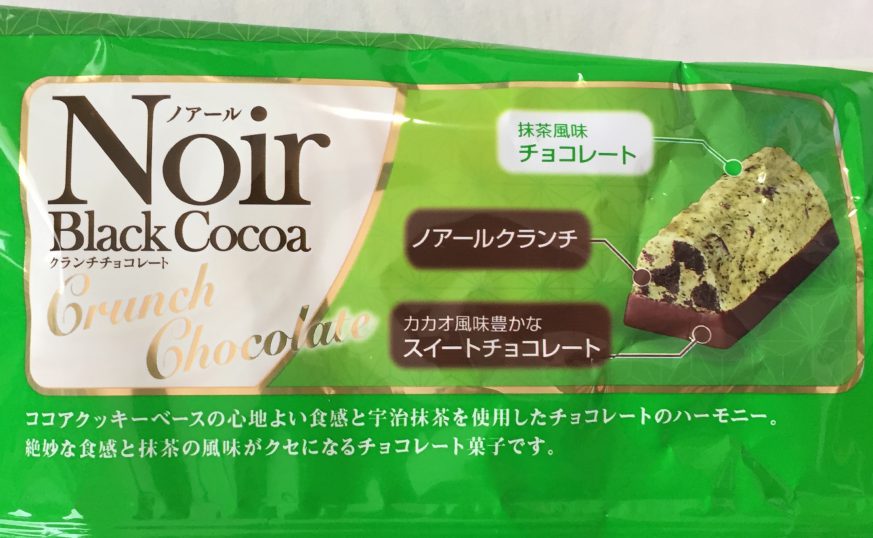 Also I was able to enjoy the green tea flavor called "matcha" that makes me refresh!
Amazon.com: Online Shopping for Electronics, Apparel, Computers, Books, DVDs & more

Taste
★★★★★
Good! I can't stop eating…
Price
★★★☆☆
Around 250 yen per bag.
Calorie
★★★☆☆
46 kcal per individual package.
Easy to get?
★★★☆☆
My husband got this at OK one of the biggest supermarkets in Japan. I don't see it at my nearest supermarket…
Get again?
★★★★★
Definitely!
The ratings above are completely my personal comments, see here for the details.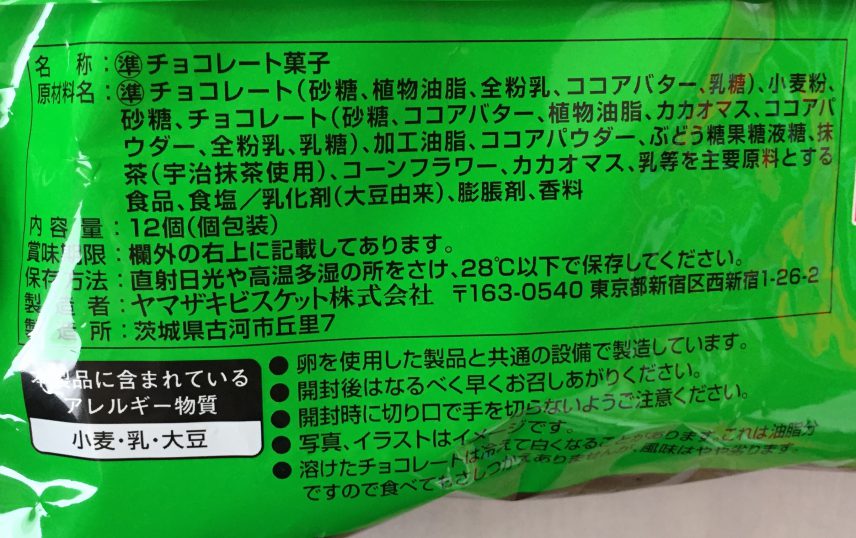 The materials may be changed in the future so please check yourself when you try it.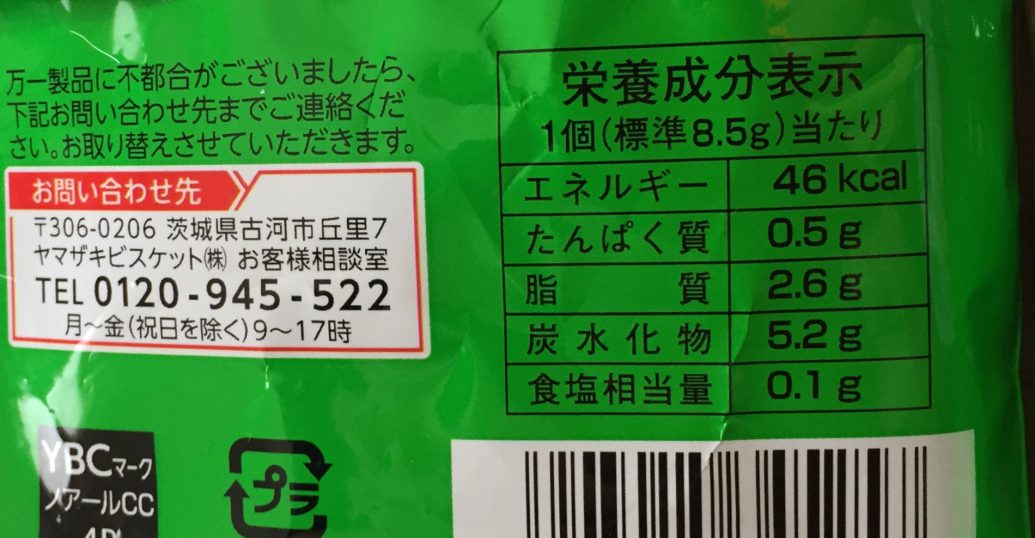 The nutritional indication.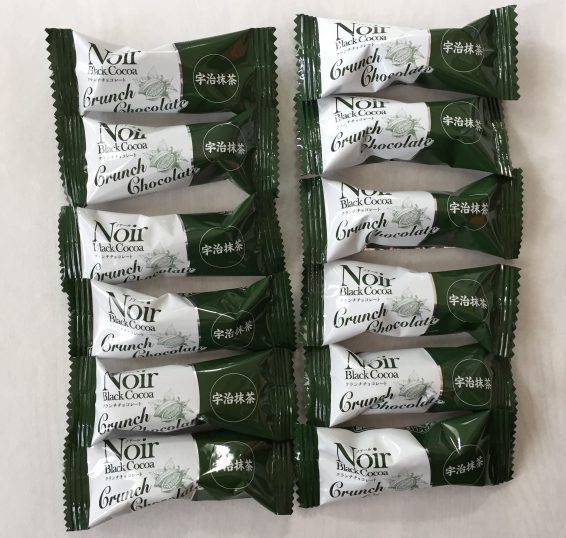 Open the bag.
There are 12 individual packages in a bag.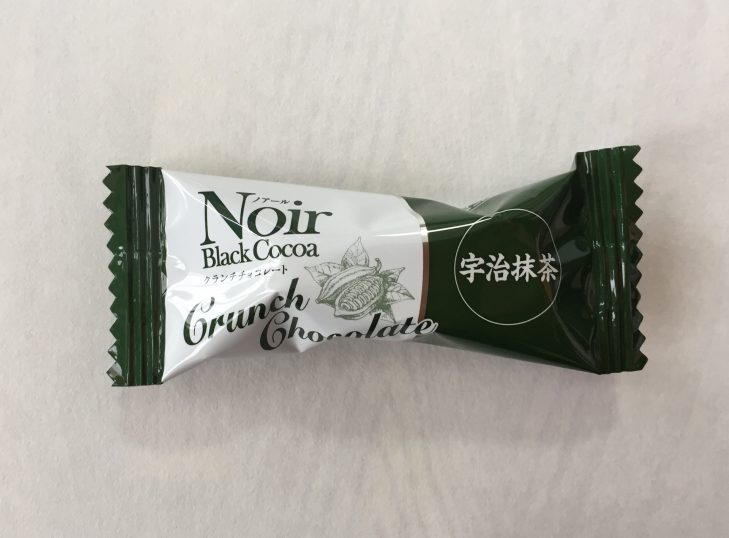 Pick up one.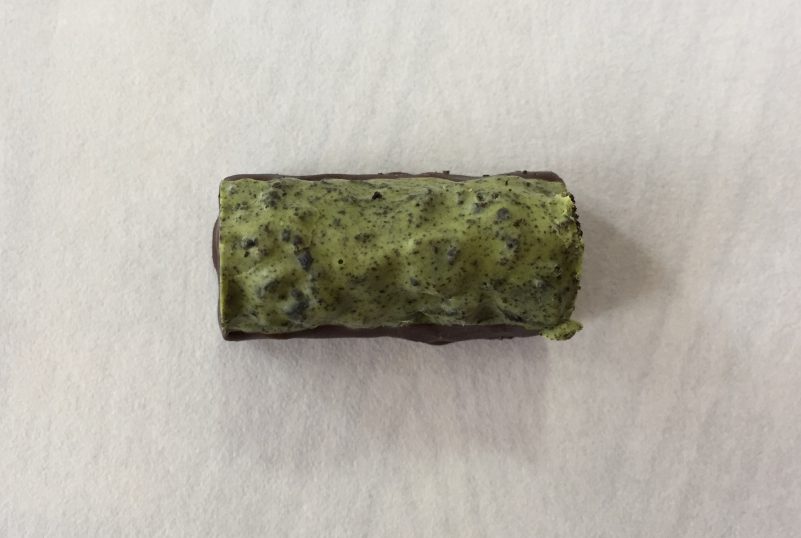 Open the individual package. View from above.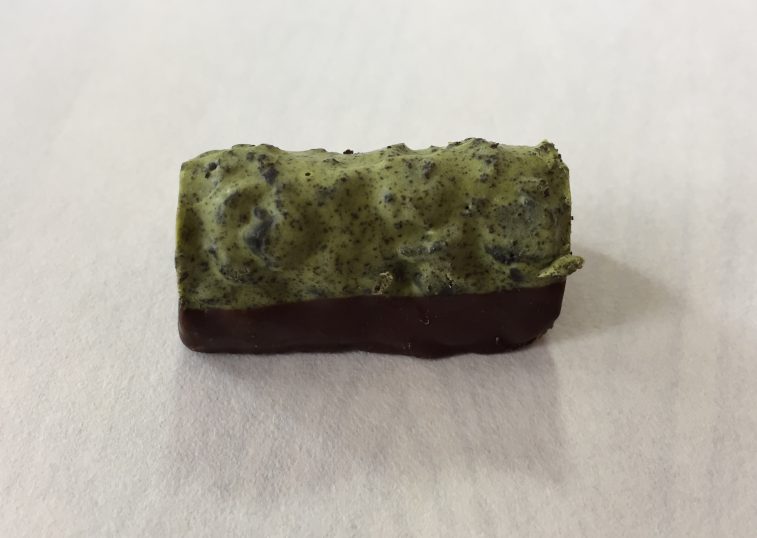 View from the side.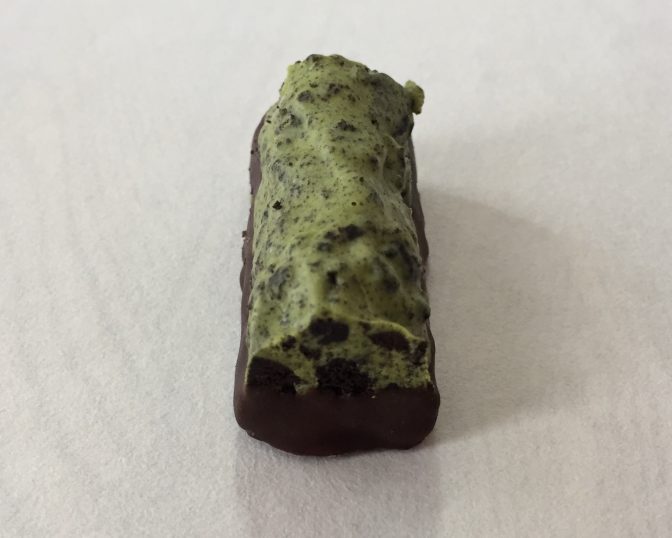 The vertical view.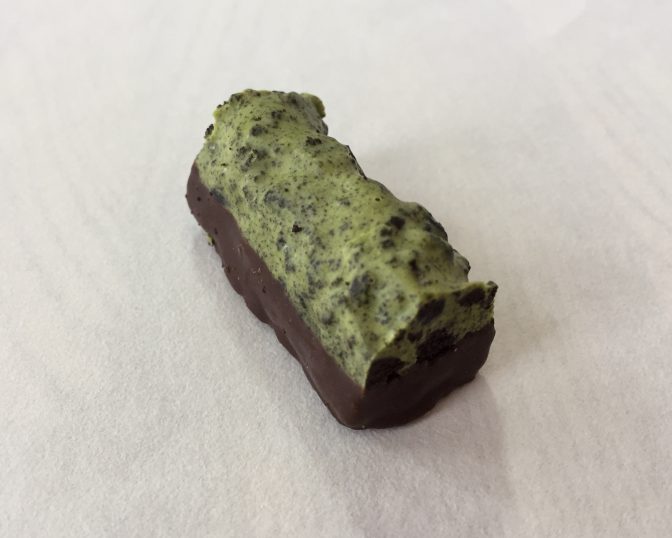 View from a bit side.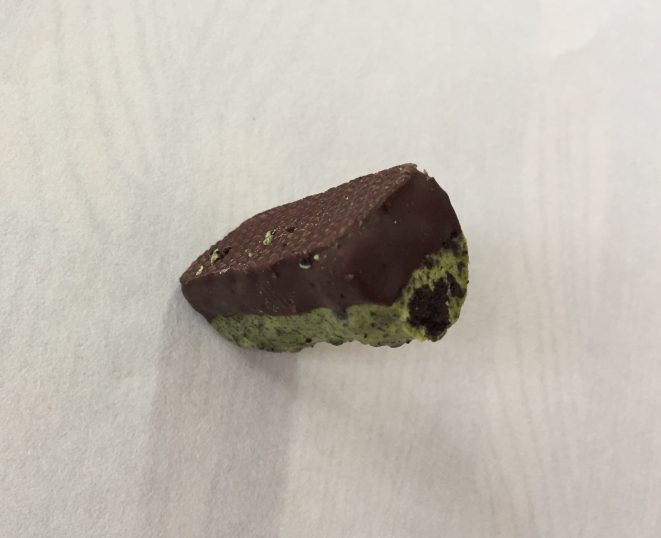 The different angle.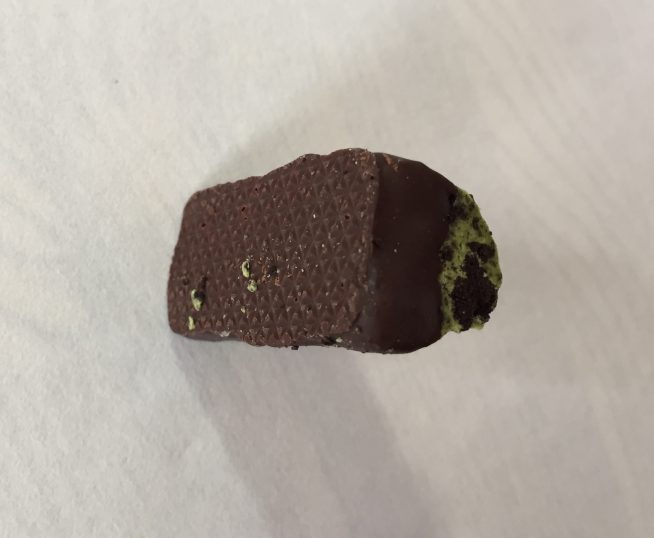 Another view.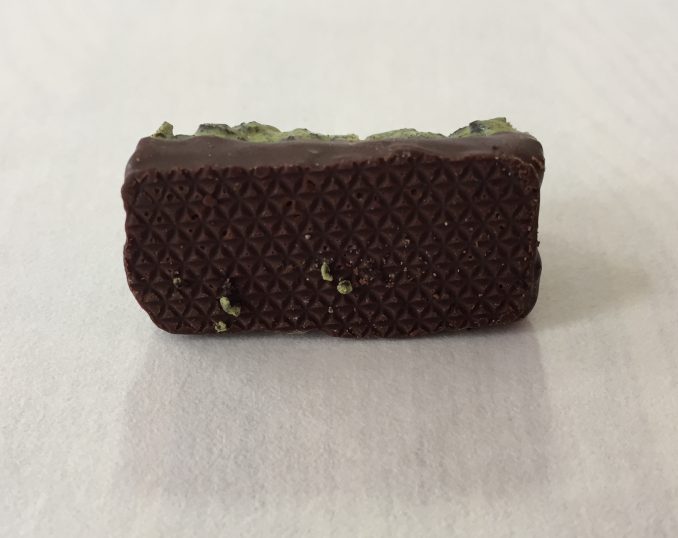 The bottom.
2020 June
Amazon.com: Online Shopping for Electronics, Apparel, Computers, Books, DVDs & more