I think "CRUNKY" is one of popular chocolate brands from Lotte.
Lotte is famous for its chocolate snacks in Japan.
"CRUNKY" series have some different products.
When I was a high-school student, I really liked its thin chocolate bar product.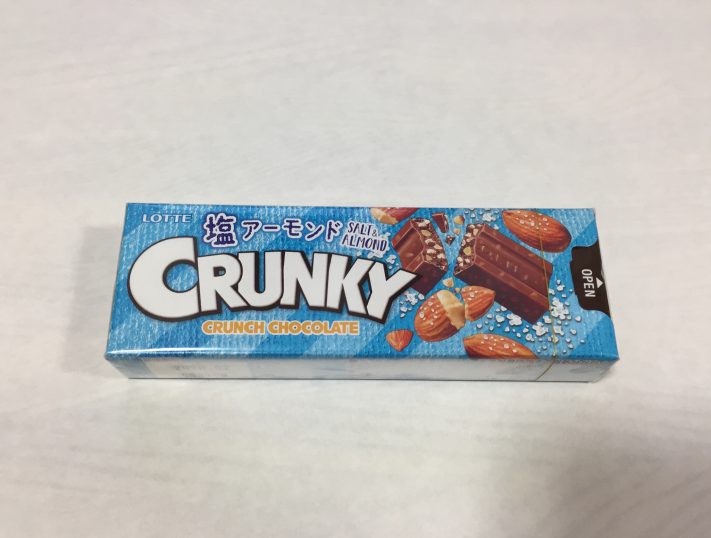 In summer, you will see a lot of salted snacks in Japan.
I think that is because there were many people who say "you should take some salt not only water in summer!" in many TV shows.
Taste
★★★☆☆
Not bad at all but I prefer more salt in it.
Price
★★★☆☆
Average. Around 100-150 yen.
Calorie
★★★☆☆
20 kcal per individual wrap.
200 kcal per box.
Easy to get?
★★★☆☆
I got this at Seven-Eleven, one of the biggest convenience stores in Japan. This kind of small/compact packaged products are often sold in convenience stores. Though there is no indication saying "limited in summer" I think this flavor is just for summer.
Get again?
★★★☆☆
Not sure…since there are lots of chocolate products so I may want to explorer different one next time.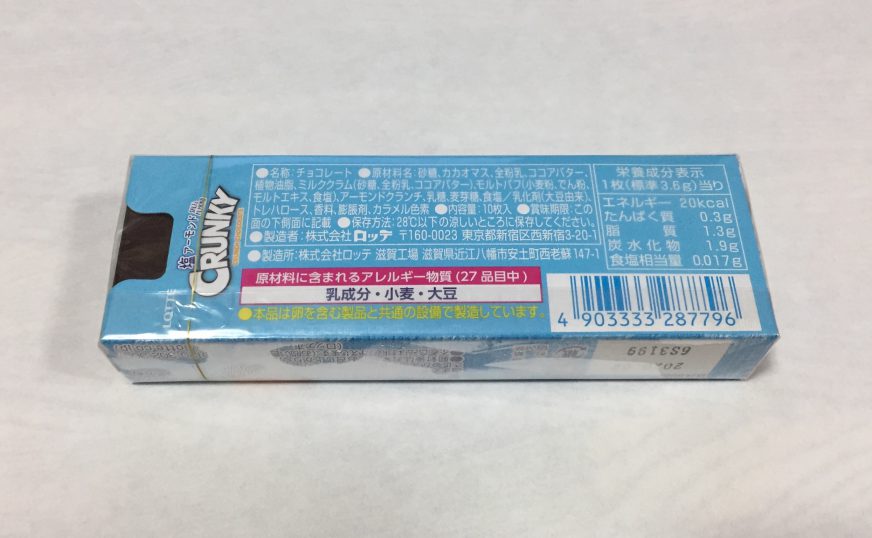 The materials may be changed in the future so please check by yourself when you try it.
Open the box.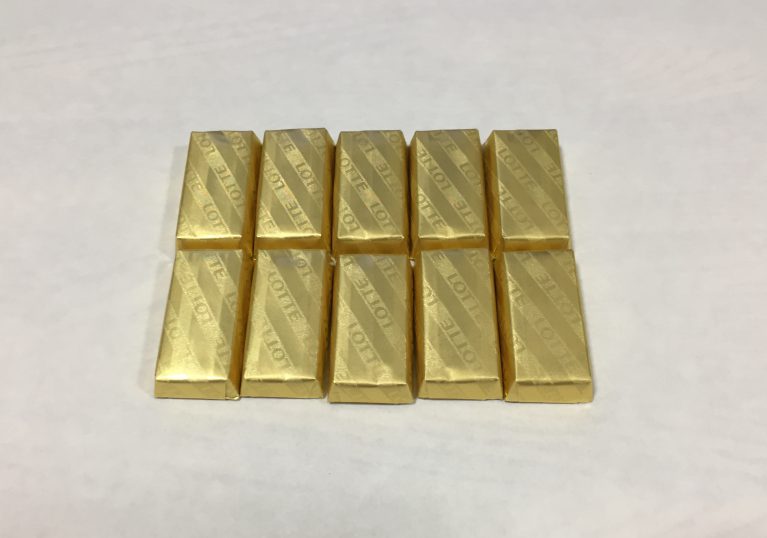 There are 10 individual wraps in a box.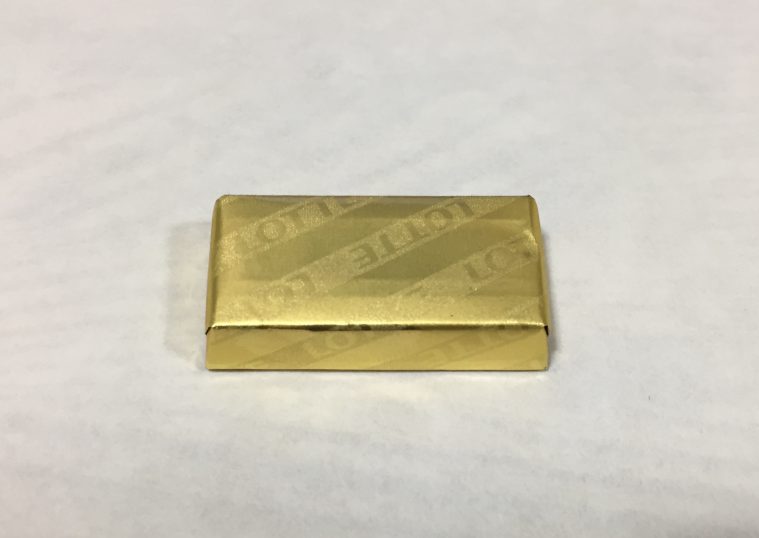 Pick up one.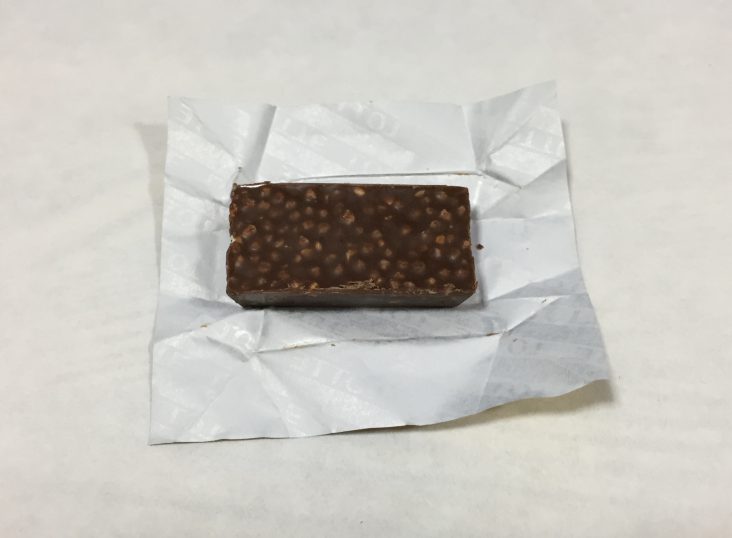 Open the individual wrapping.
View from the back/bottom.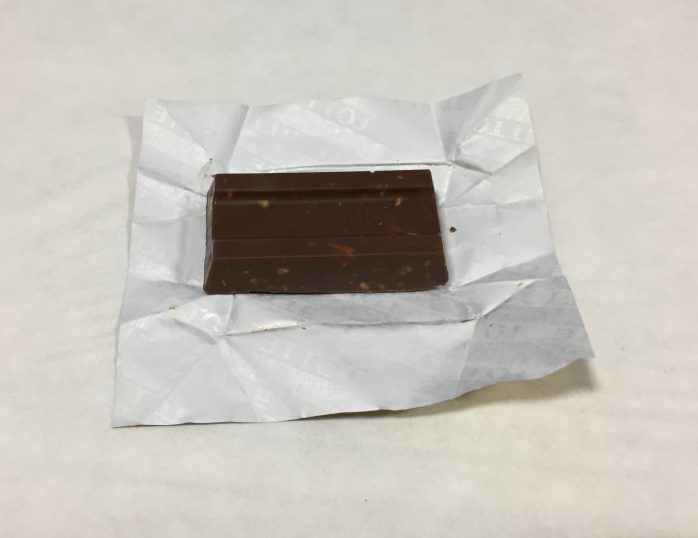 View from the front/top.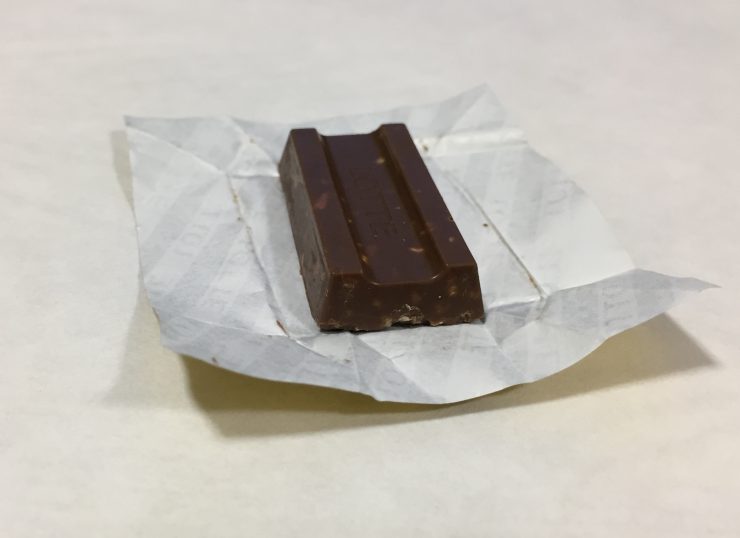 Vertical view.
Not such an interesting pictures…sorry…
2019 Jul.