If you like strawberry-milk-flavored chocolate like me, you must like this product.

However, nothing comes to my mind to describe it…
Just good. But that's all…there is any surprised point, or beyond my expectation…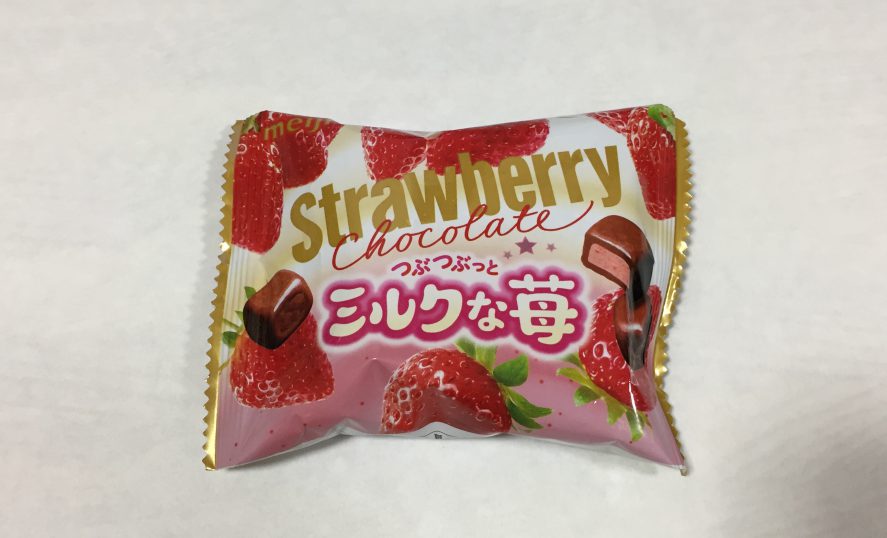 Taste
★★★☆☆
Not bad at all. Really!
Price
★★★☆☆
Average. Around 100 yen.
Calorie
★★★☆☆
165 kcal per package.
Easy to get?
★★★☆☆
I got this at Seven-Eleven, one of the biggest convenience stores in Japan. This kind of small/compact packaged products are often sold in convenience stores.
Get again?
★★★☆☆
Not sure…since there are lots of chocolate products so I may want to explorer different one next time.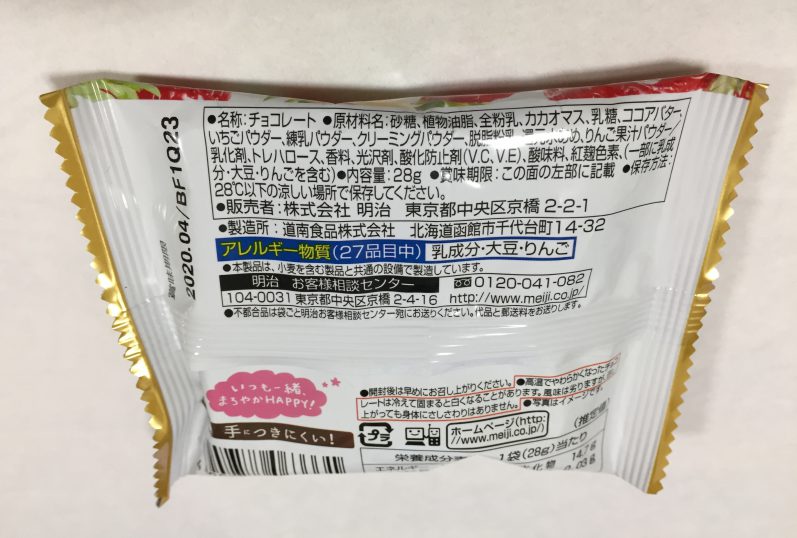 The materials may be changed in the future so please check by yourself when you try it.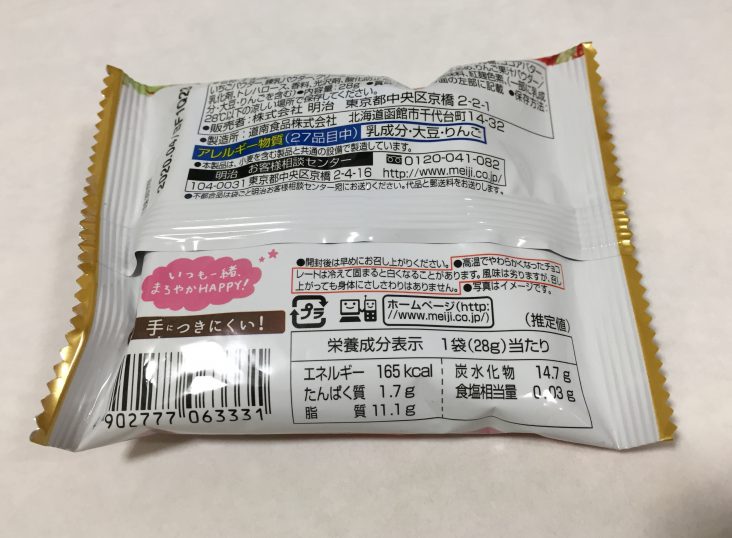 The nutritional indication.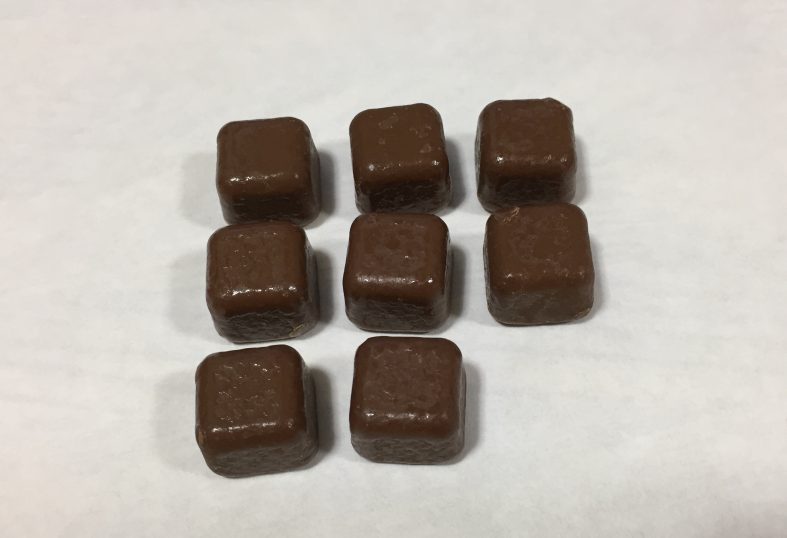 There are 8 chocolates in a bag.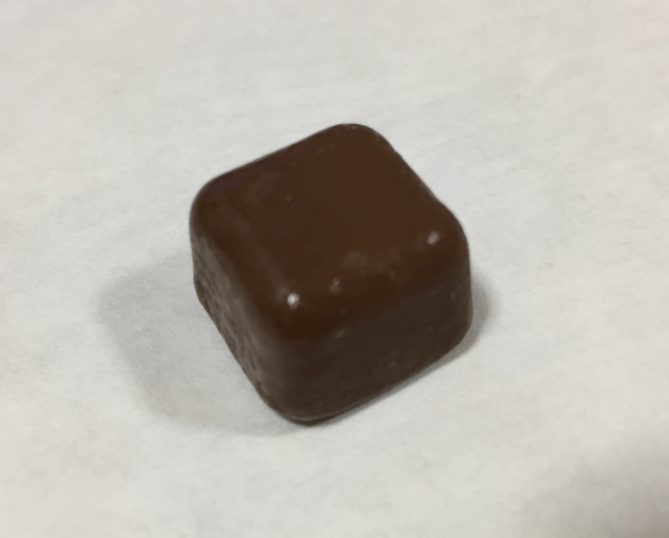 Pick up one.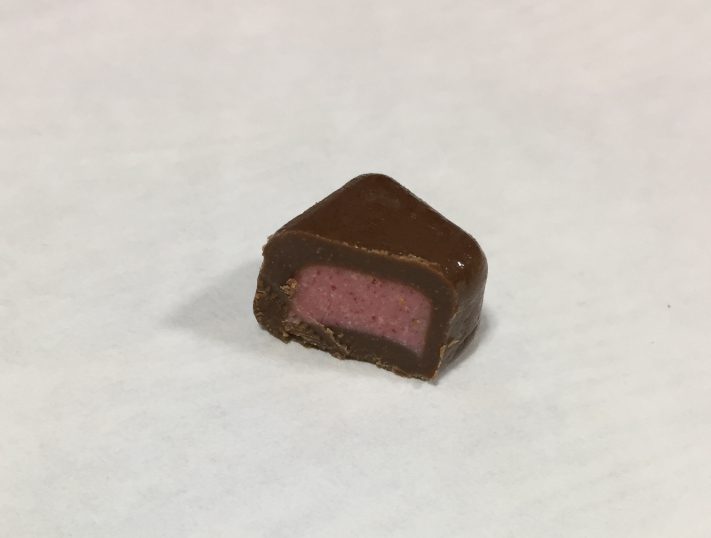 View inside.
2019 Jul.