"Choco-ball" (ball-shaped chocolate) from a manufacturer "Morinaga" is long-seller and familiar product for most Japanese.
This one is a collaboration version of the product between "hi-chew" (popular soft-candy brand) and "choco-ball". Most standard "choco-ball" is with caramel or peanuts in it.
Taste
★★★★☆
Actually I am not sure if I can say the combination of soft-candy and chocolate is the best…but my five-year-old son likes it!
Price
★★★★☆
Average. Around 100 yen.
Calorie
★★★☆☆
141 kcal per package (25g).
Easy to get?
★★★☆☆
I got this at AEON, one of the biggest supermarkets in Japan. However, this flavor is not a standard one so you may not be able to find the same one…

The standard flavor (caramel and peanuts) is also good and you will find one at almost anywhere!
Get again?
★★★☆☆
Probably…not sure.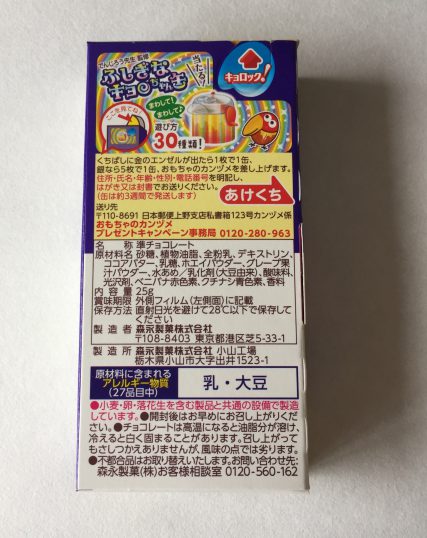 The materials may be changed in the future so please check by yourself when you try it.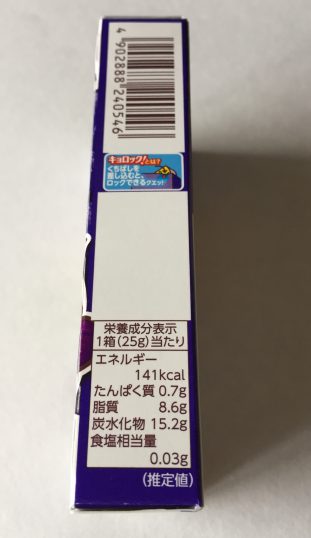 The nutritional indication.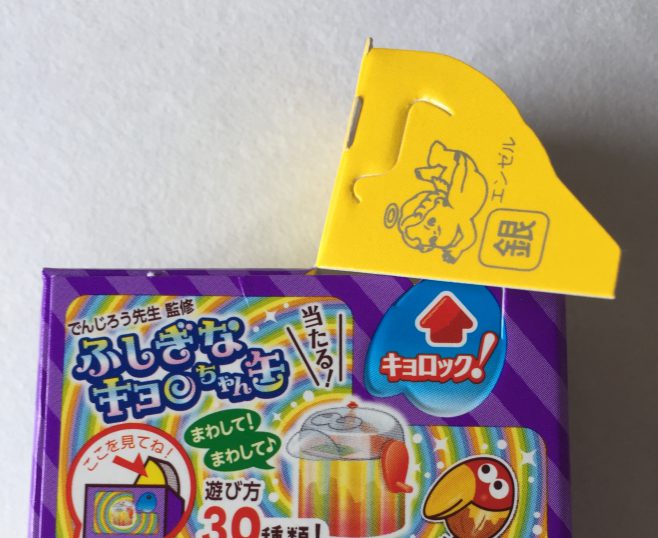 If you are lucky, you will see this angel sign here. You can get canned toy sending five this silver angels, if you get a gold angel you need just one gold angel to get a canned toy.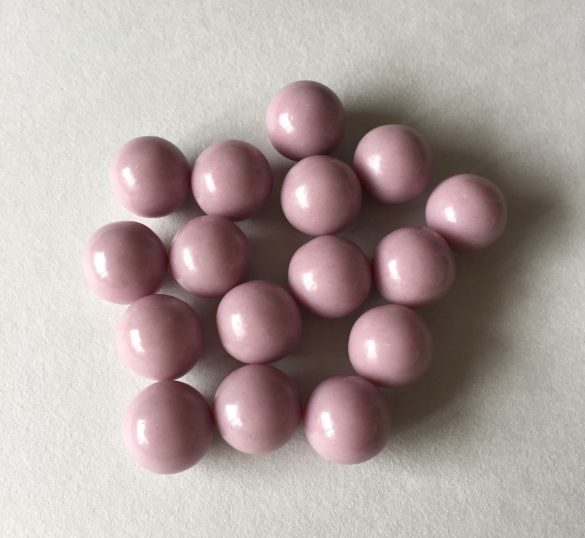 Open the package.
There are 16 choco-balls.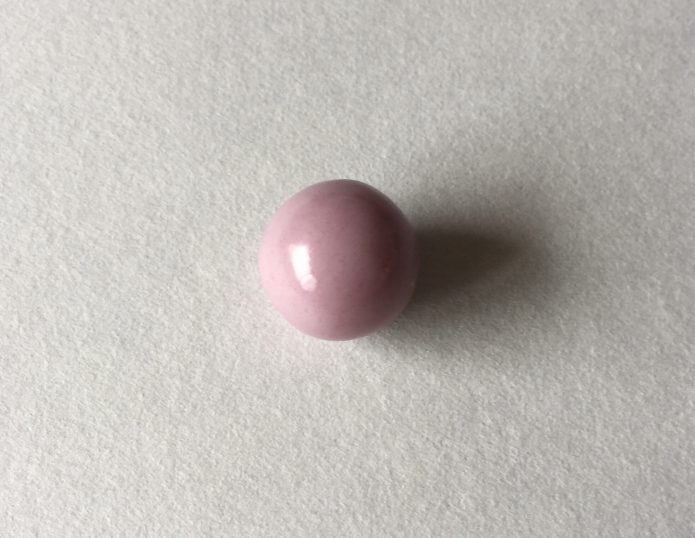 Pick up one.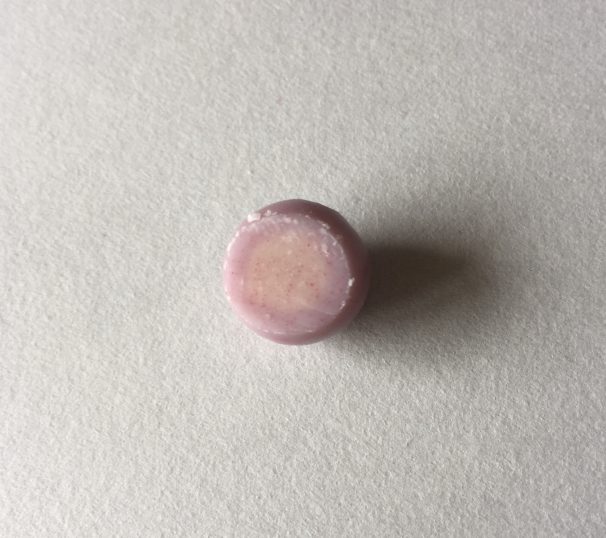 View inside.
2019 Jul.