I think "KitKat" is not a Japan original so many of you already must know what "KitKat" is.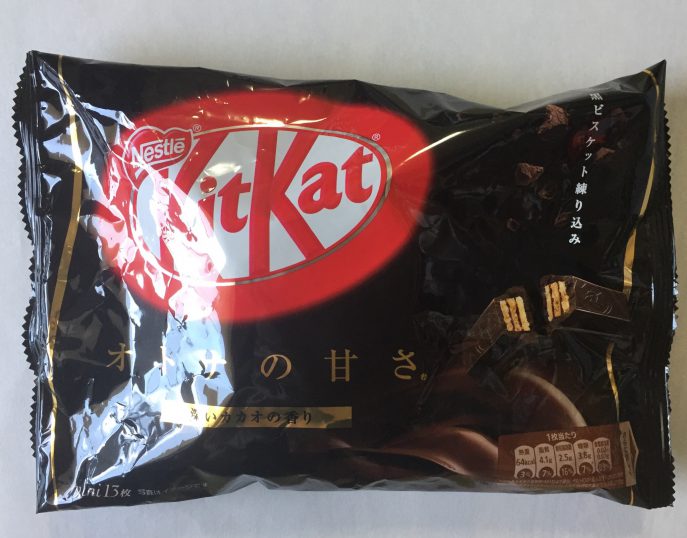 In Japan, you can see lots of different flavors of "KitKat".
I would like to say this is the best flavor of "KitKat"!
On the package, it says like "better sweet for adults and with aroma of cacao".
Taste
★★★★★
I like this flavor the best!
I think I can eat all at a time…
Price
★★★☆☆
Average. Around 250-300 yen.
Calorie
★★★☆☆
64 kcal per bar (an individual package).
Easy to get?
★★★★☆
I got this at AEON, one of the biggest supermarkets in Japan. I think this is one of the standard flavors and you can also easily find it at almost any supermarkets.
Get again?
★★★★★
Definitely. I have already got it again and again and again…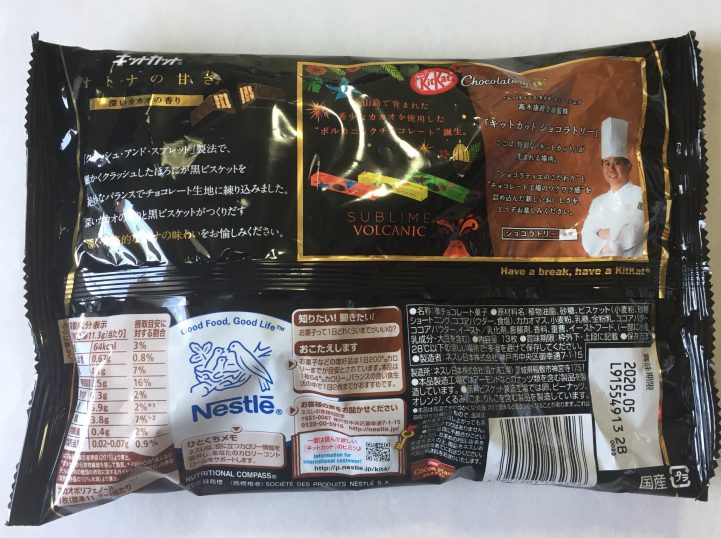 The materials may be changed in the future so please check by yourself when you try it.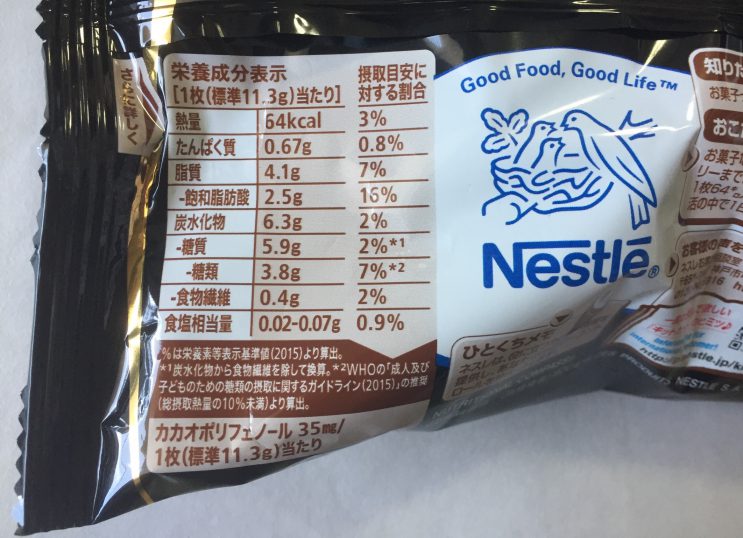 The nutritional indication.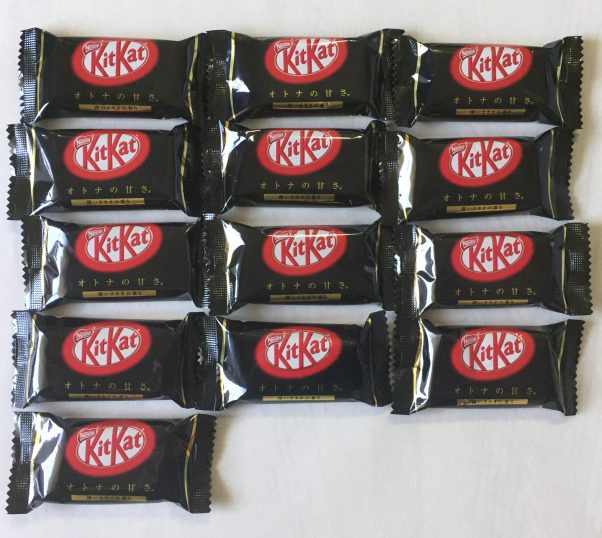 Open the outer package.
There are 13 individual packages in it.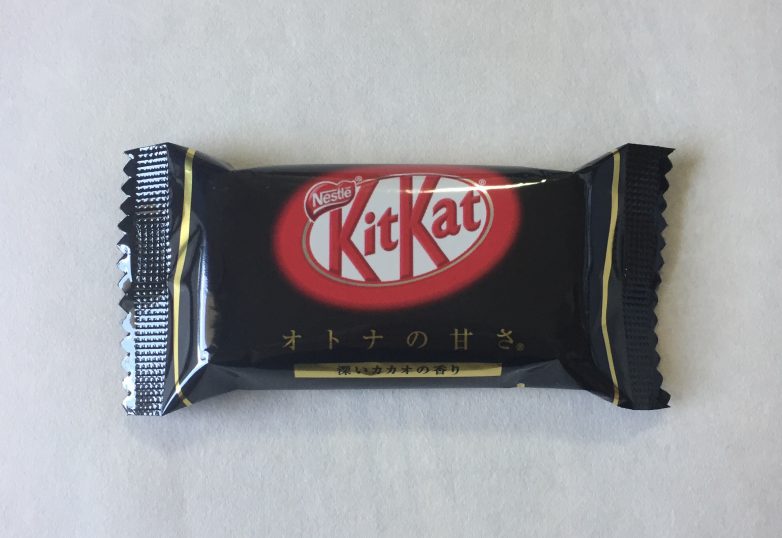 Pick up one.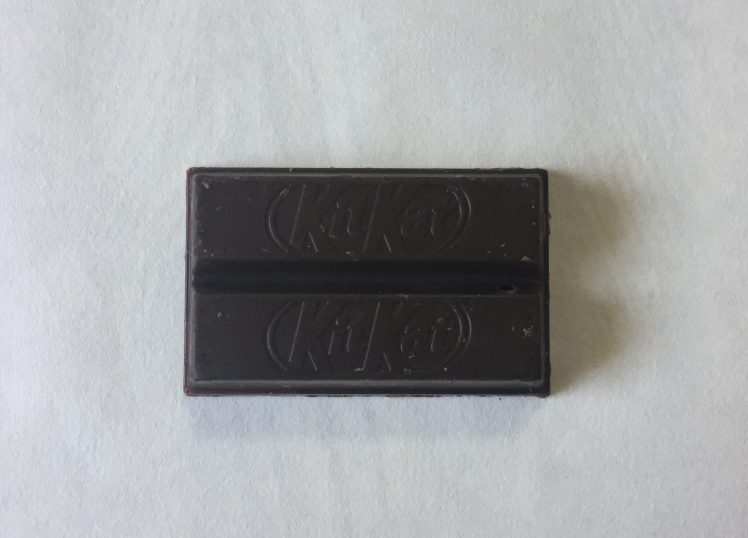 Open the package.
View from above.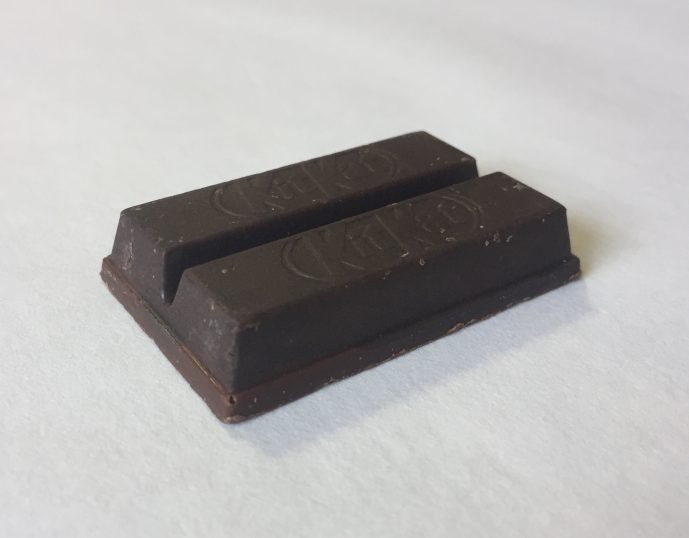 View from a bit side.
2019 Jul.