I think "KitKat" is not a Japan original so many of you already must know what "KitKat" is.
In Japan, you can see lots of different flavors of "KitKat".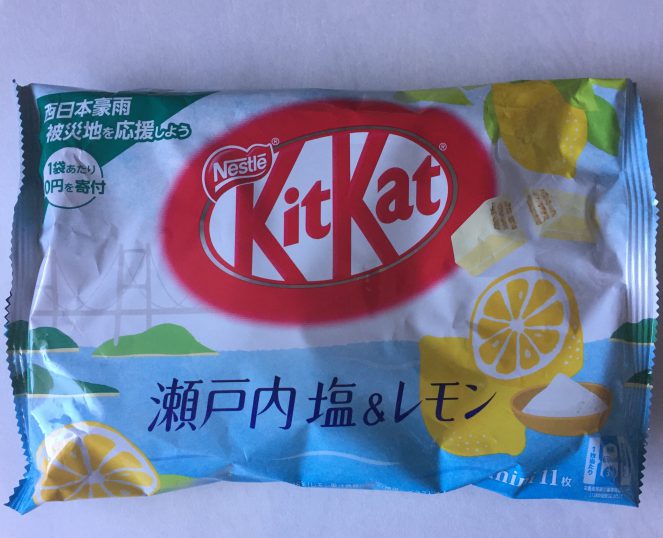 As you may have already seen from my previous posts, "salt & lemon" flavor is popular here in Japan recently. This product looks like one of them. And you also may see the word "Setouchi" with a word lemon.
"Setouchi" is a name of a place or region. It's in south-western Japan. It has mild climate and famous for its fruits especially citrus fruits such as lemons, oranges and so on. I guess the word "Setouchi" sounds really good to most Japanese (at least to me!).
Taste
★★★☆☆
I know this is just my personal feeling but I feel the combination of chocolate and lemon is not for me…
Price
★★★☆☆
Average. Around 250-300 yen.
Calorie
★★★☆☆
63 kcal per bar (an individual package).
Easy to get?
★★☆☆☆
I got this at AEON, one of the biggest supermarkets in Japan. But it seems this edition is special. On the package there are words saying that we can donate some money for people living in western Japan, who got a heavy rain disaster recently… by buying this product.
Get again?
★★☆☆☆
Probably not…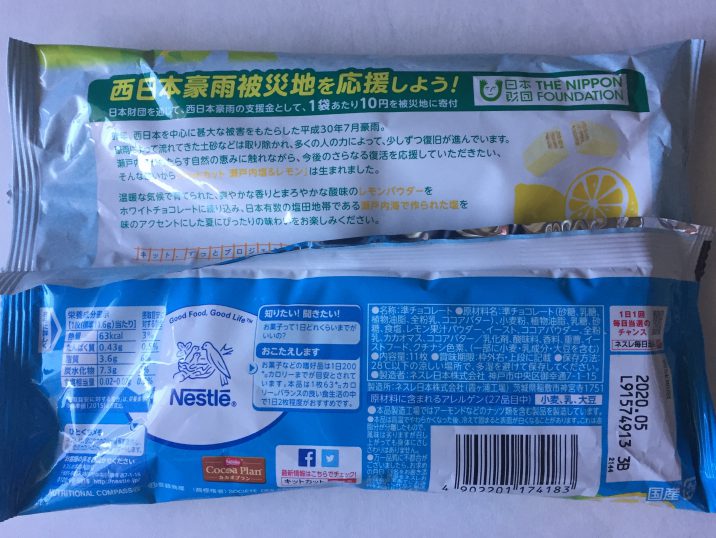 The materials may be changed in the future so please check by yourself when you try it.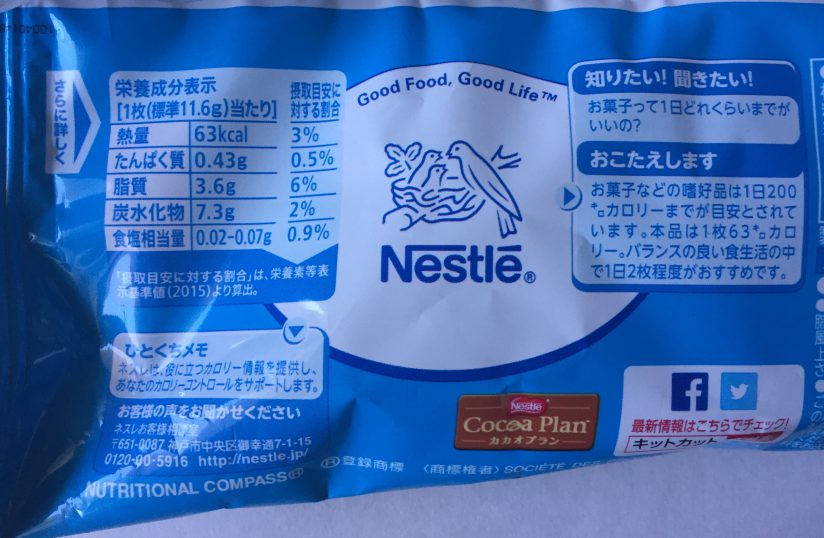 The nutritional indication.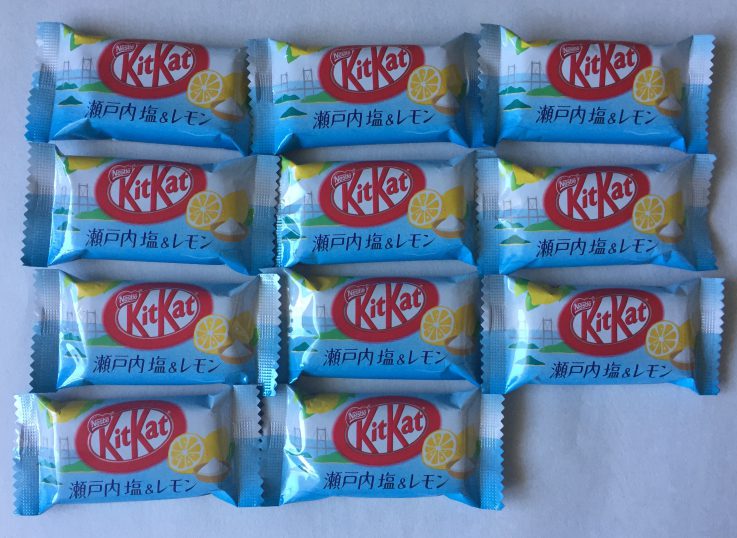 Open the outer package.
There are 11 individual packages in it.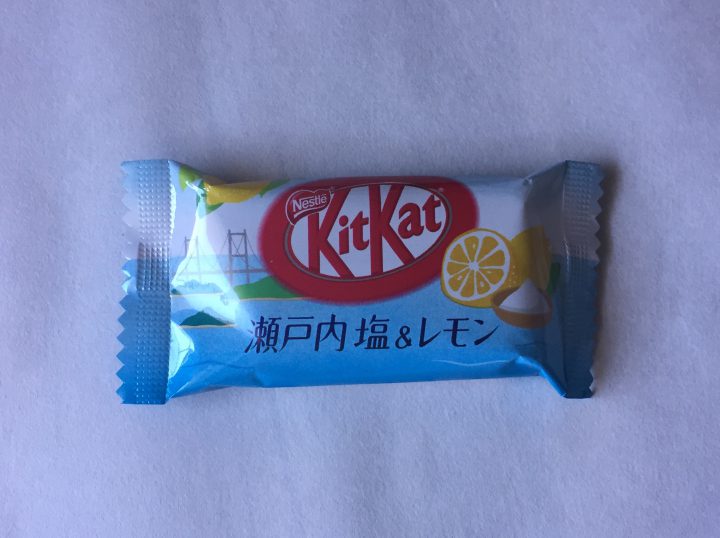 Pick up one.
Open the package.
View from above.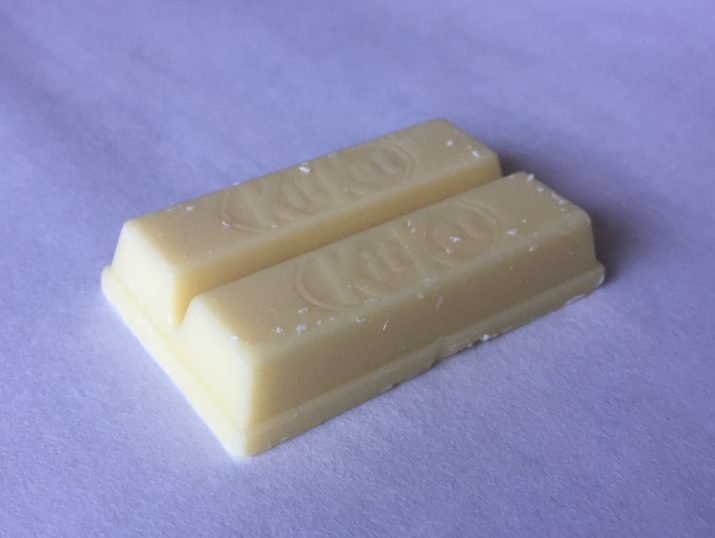 View from a bit side.
2019 Jul.