ALFORT is a popular chocolate biscuit product brand from a manufacturer Bourbon. This is a premium version of the product line.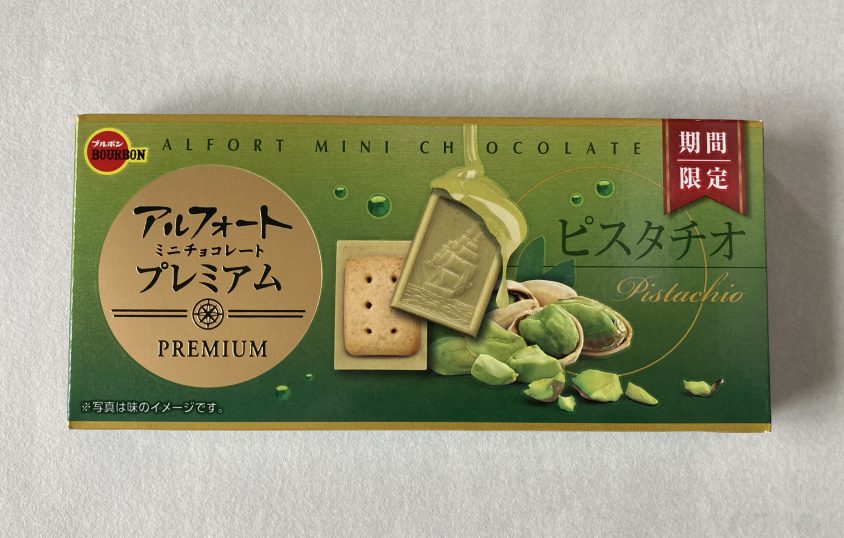 Fragrant roasted pistachio paste is kneaded into chocolate and combined with whole wheat pistachio biscuits.
Taste
★★★★☆
Good!
I'm a pistachio person so I was able to enjoy the rich pistachio taste!
I also like the whole wheat biscuits!
Price
★★☆☆☆
Around 150-200 yen per package.
Calorie
★★★☆☆☆
328kcal per package.
Easy to get?
★★☆☆☆
I got this at AEON, one of the biggest supermarkets in Japan.
There's a sign on the package that this is a limited time offer.
Get again?
★★★★☆
Probably!
The ratings above are completely my personal comments, see here for the details.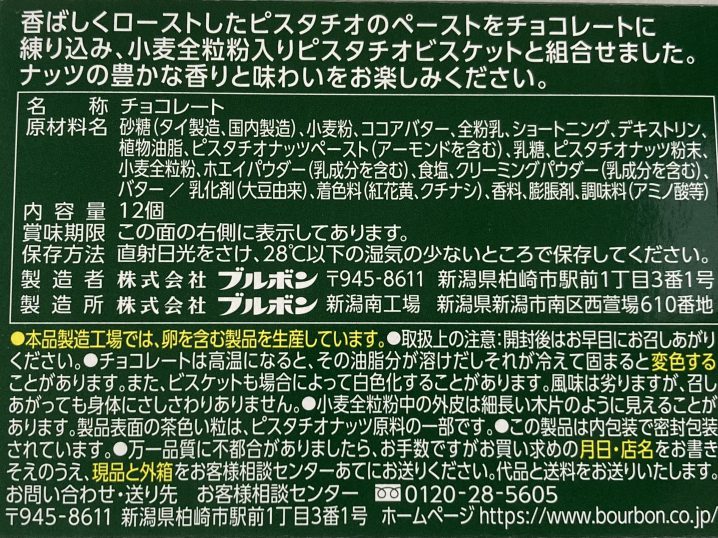 The ingredients may be changed in the future so please check yourself when you try it.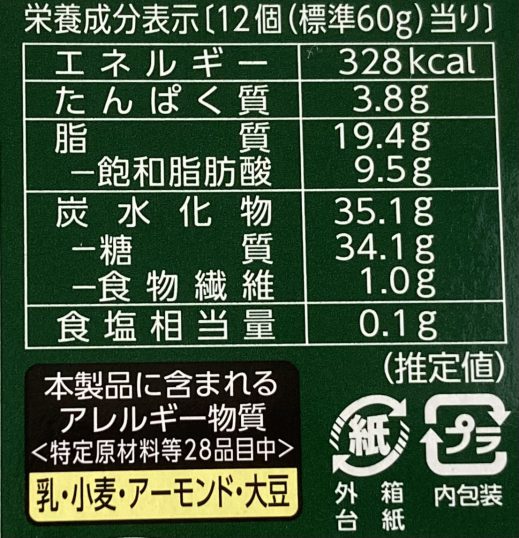 And the nutritional indication.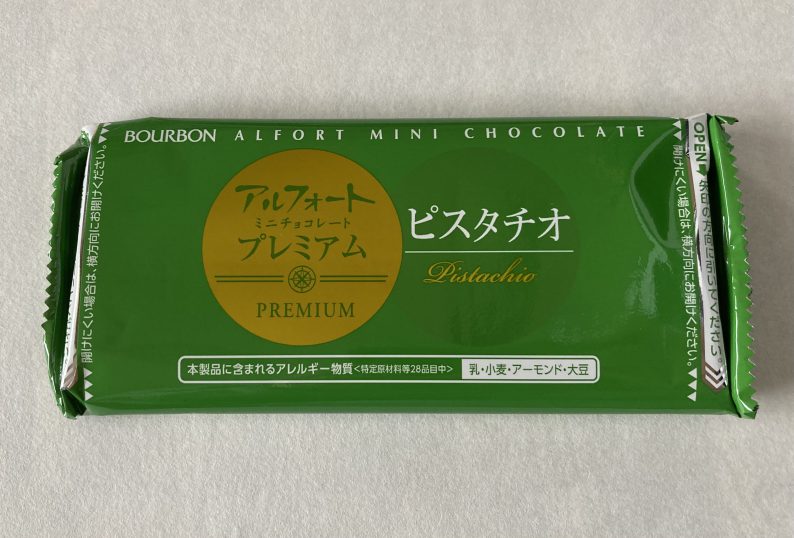 Pull the product out of the box.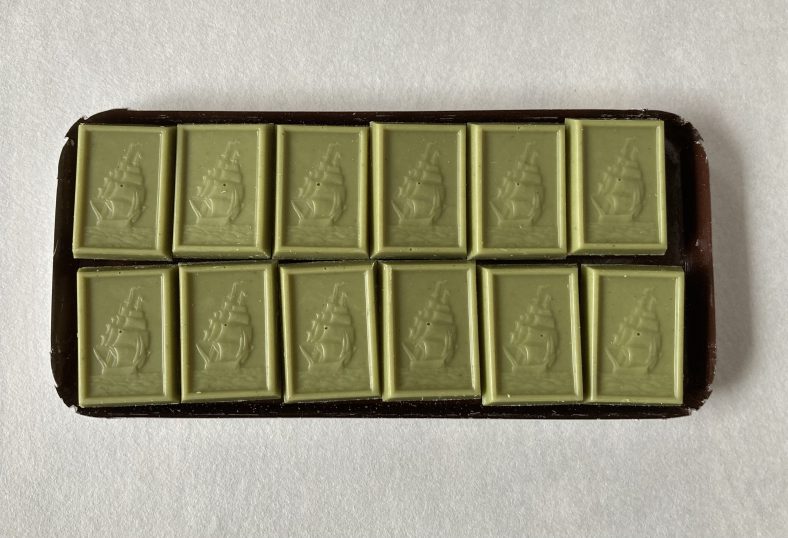 Open the package.
There were 12 chocolate biscuits in a packages.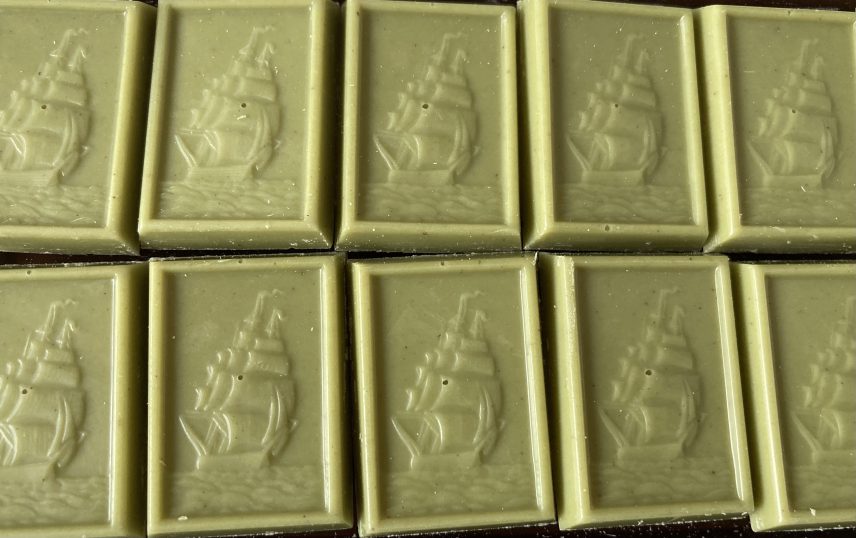 Got close to them.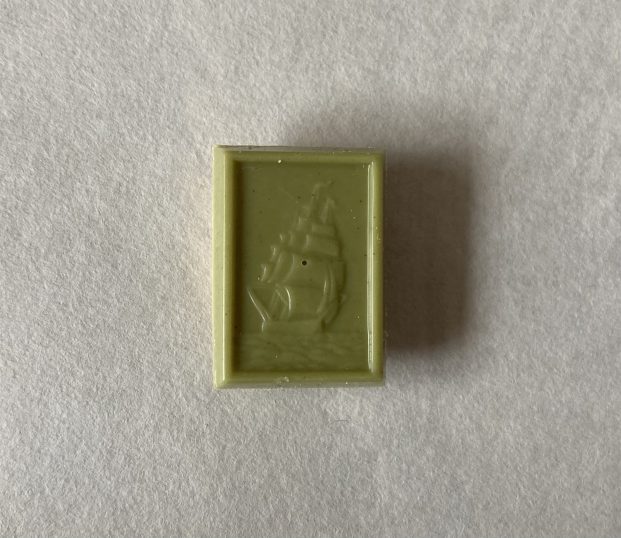 Pick up the one.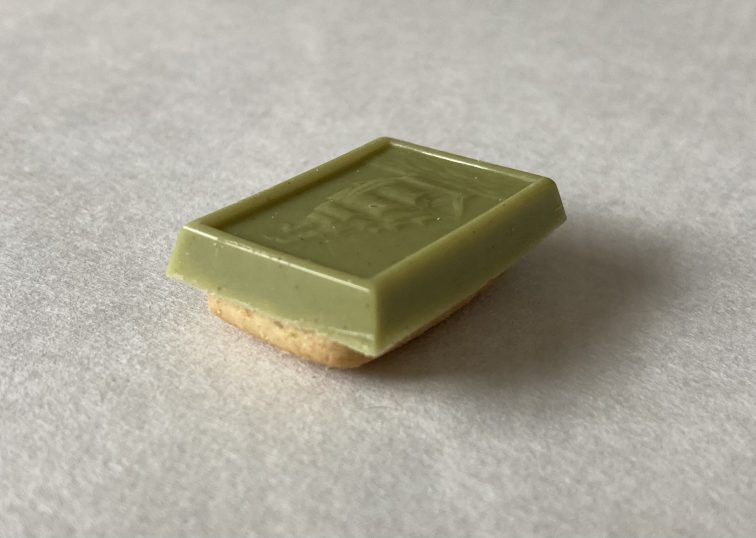 View from a little side.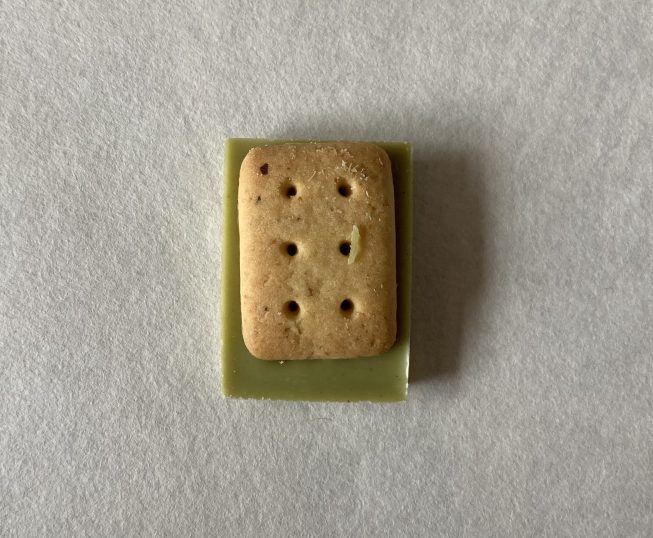 The back.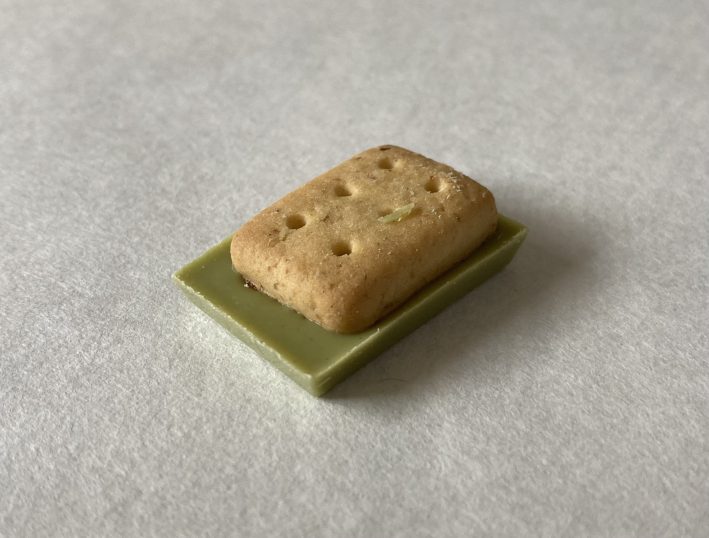 A little side view.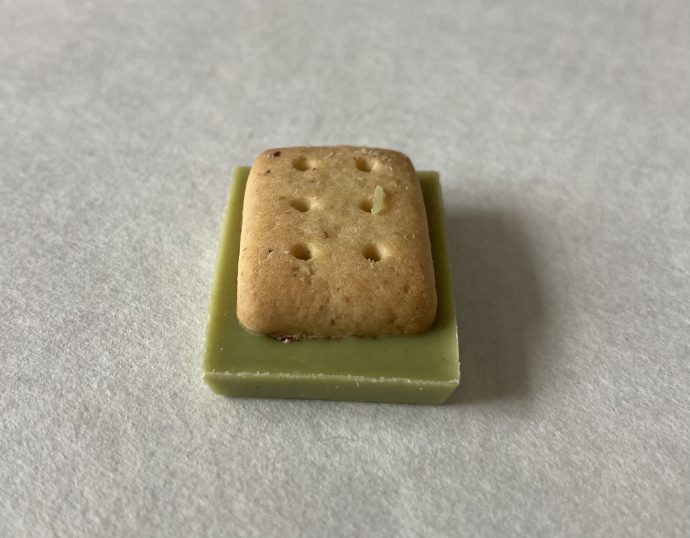 View from a different angle.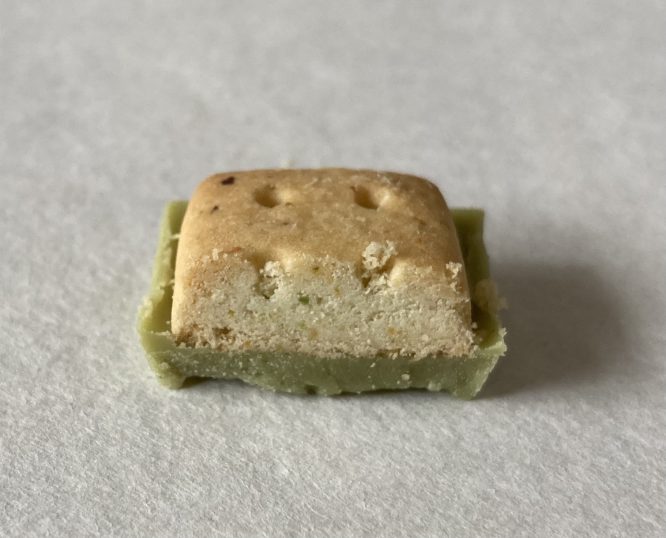 Cut in half.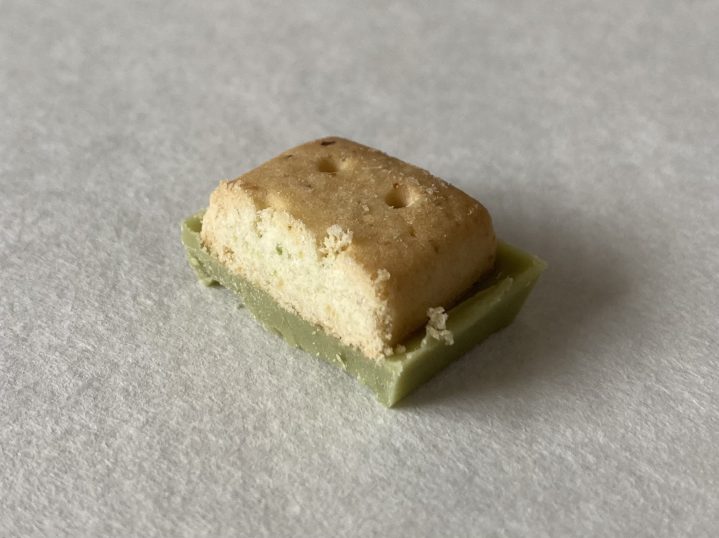 View from a different angle.
2021 Nov.