I really like a snack called "okaki". "Okaki" is made from rice cake. If my memory is correct, we cut rice cakes into dices and make them dried then deep-fry them. It's really good to eat them with some salt, soy sauce etc.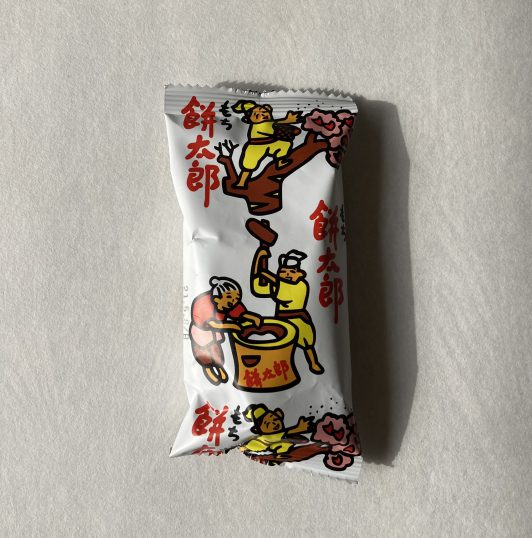 This product has been very popular in Japan because of the reasonable price and good taste!
Taste
★★★★★
So good! Crispy!!
The salt flavor is simple but really good!!
Price
★★★★★
Around 10 yen per package.
Very reasonable! Good for souvenir!
Calorie
★★★★☆
32 kcal per package.
Easy to get?
★★★★☆
I got this at AEON, one of the biggest supermarkets in Japan.
I think we can find it at convenience stores as well.
Get again?
★★★★★
Definitely!
The ratings above are completely my personal comments, see here for the details.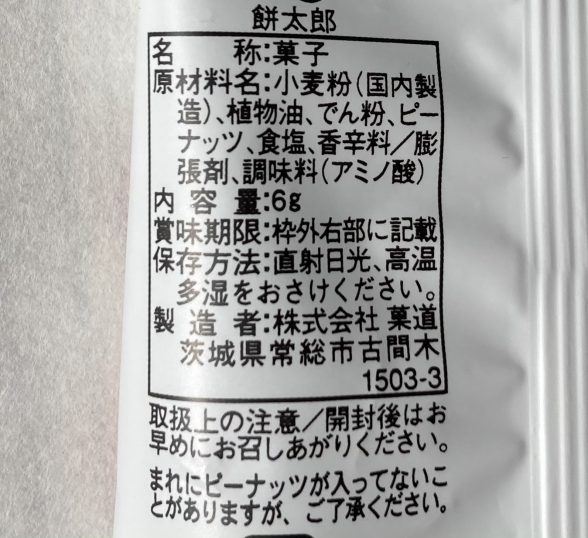 The materials may be changed in the future so please check yourself when you try it.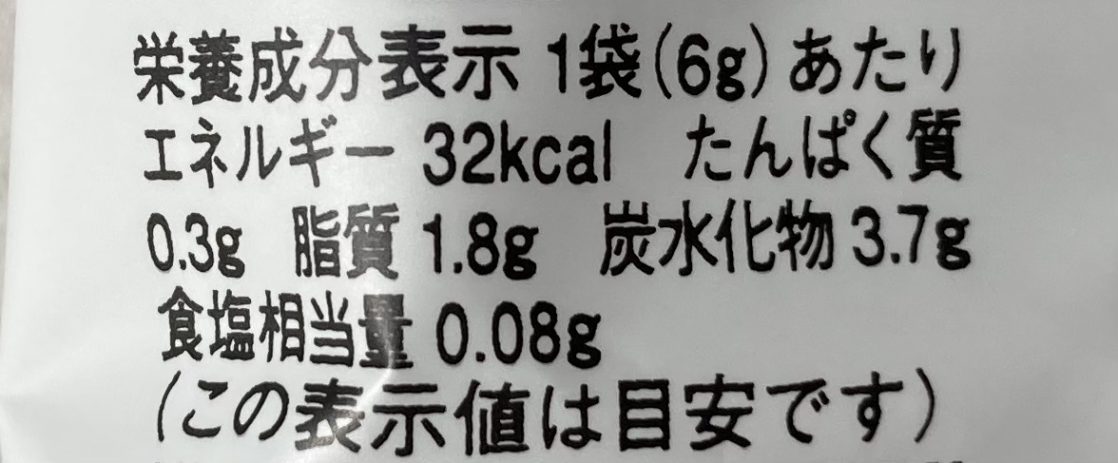 The nutritional indication.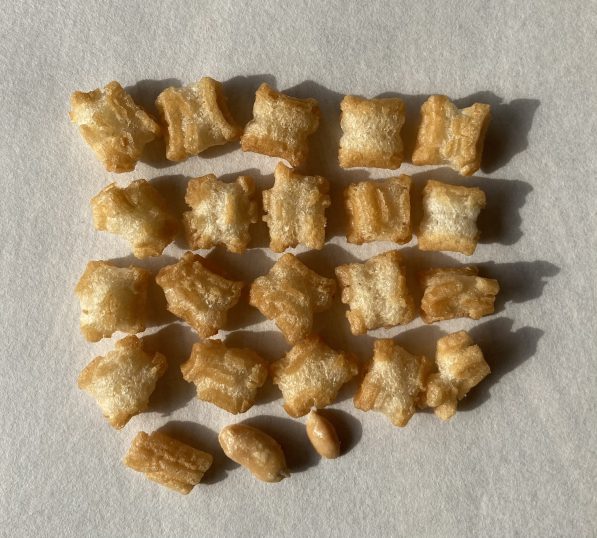 Open the package.
There were more than 20 crackers in a package in my case.
I also saw a few peanuts.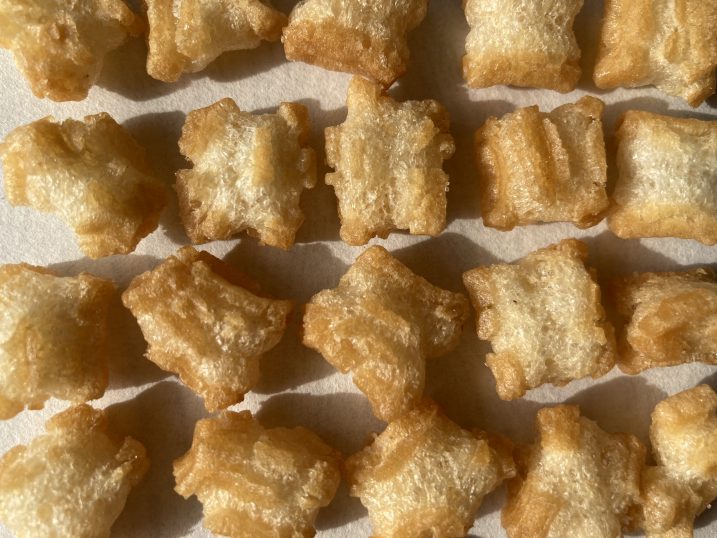 Got close to them.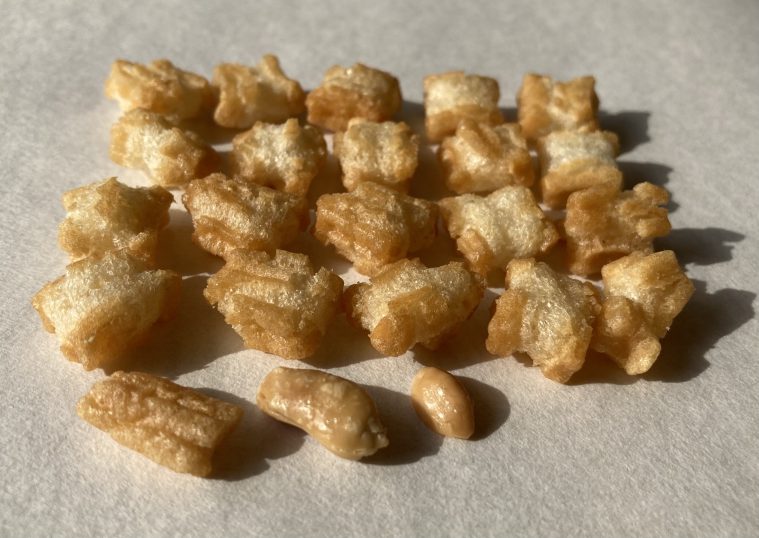 View from a little side.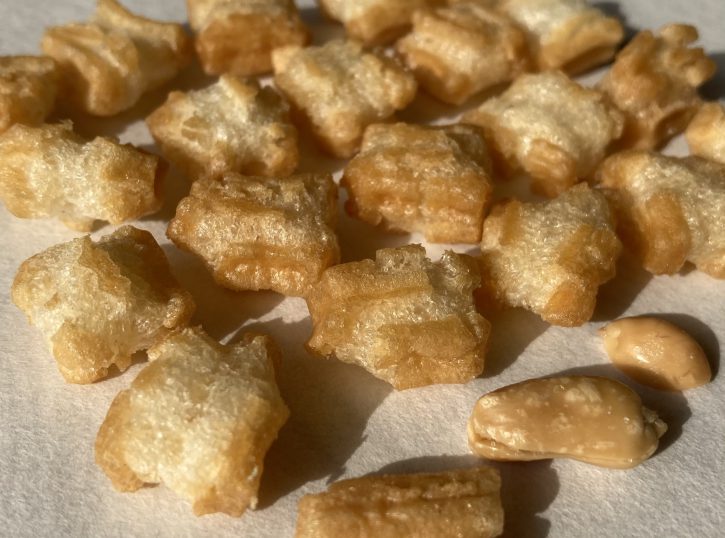 View from a different angle.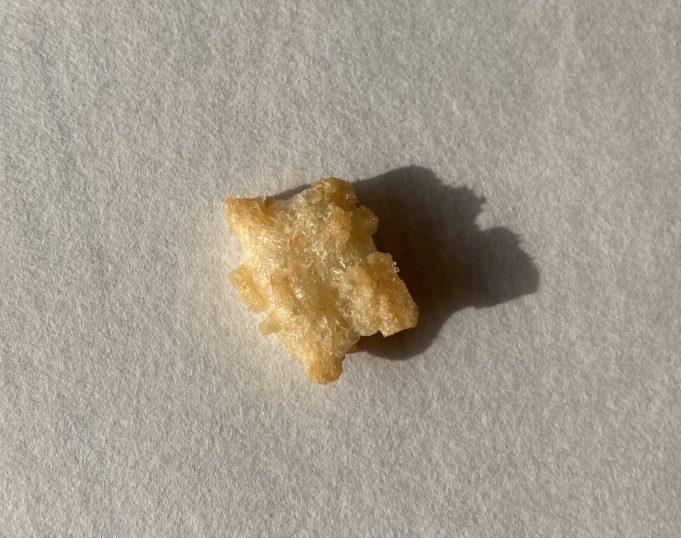 Pick up the one.
View from a different angle.
2021 Feb.