This was my first time seeing this product.
The sable has an AMAOU strawberry flavor.
AMAOU is a popular strawberry brand in Japan.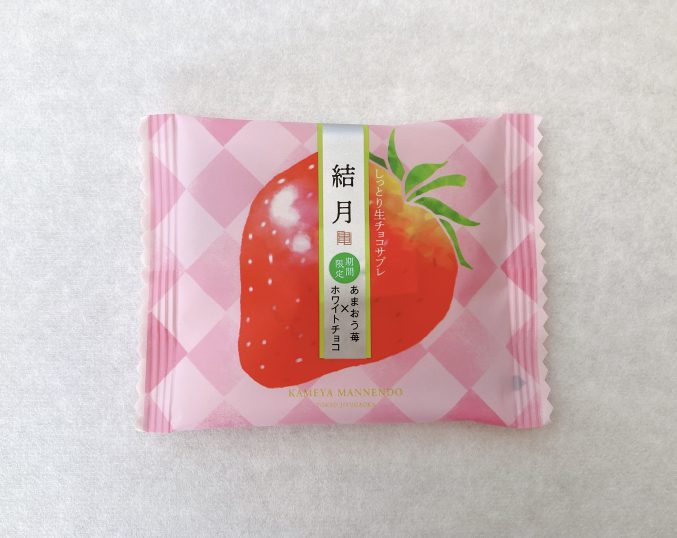 "A" as in AMAOU is from "Amai" that means sweet, "ma" as in AMAOU is from "marui" that means round, "o" as in AMAOU is from "ookii" that means large, and "u" as in AMAOU is from "umai" that means tasty!
Taste
★★★★☆
Good!
I liked the combination of the strawberry flavor and the white chocolate.
Price
★★★☆☆
Around 100-150 yen per package.
Calorie
★★★☆☆
118kcal per package.
Easy to get?
★★☆☆☆
I got this at AEON, one of the biggest supermarkets in Japan.
The package says limited time only.
Get again?
★★★★☆
Probably.
The ratings above are completely my personal comments, see here for the details.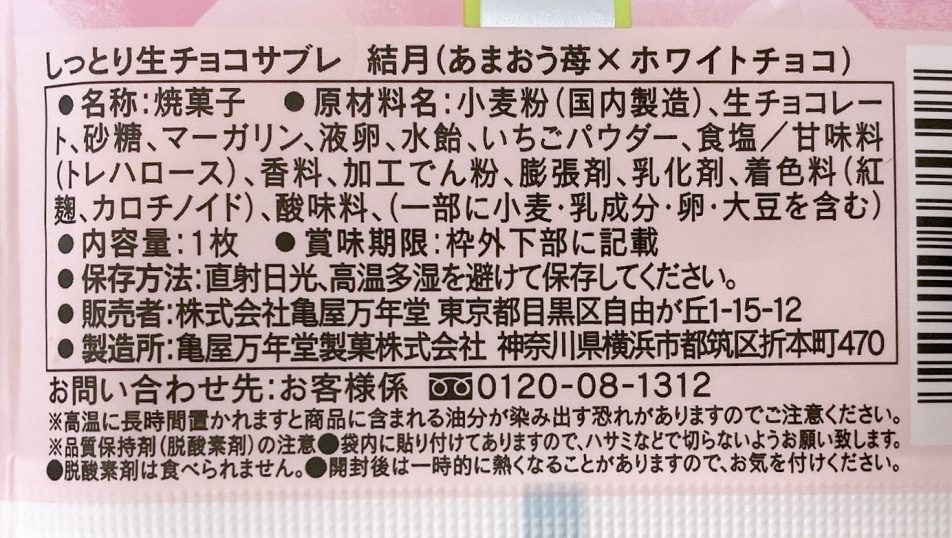 The ingredients may be changed in the future so please check yourself when you try it.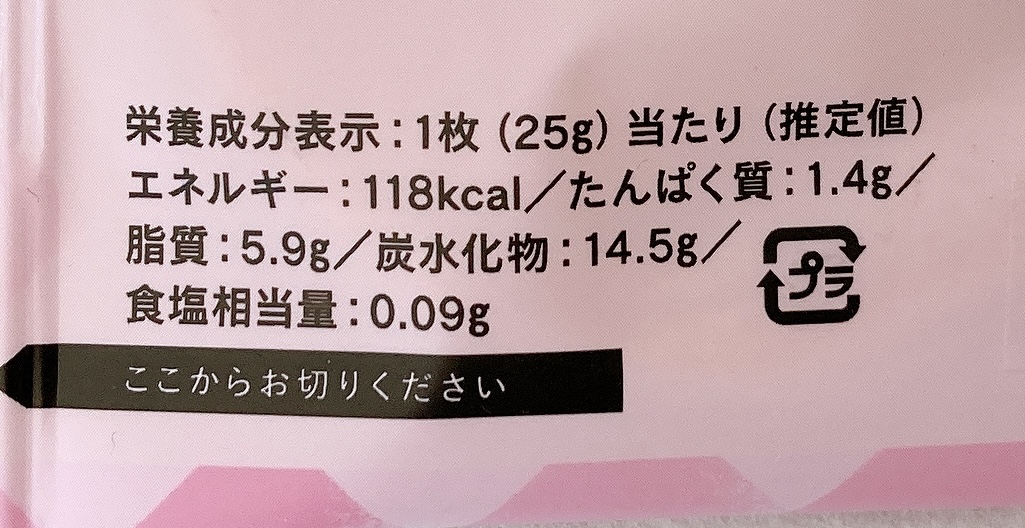 And the nutritional indication.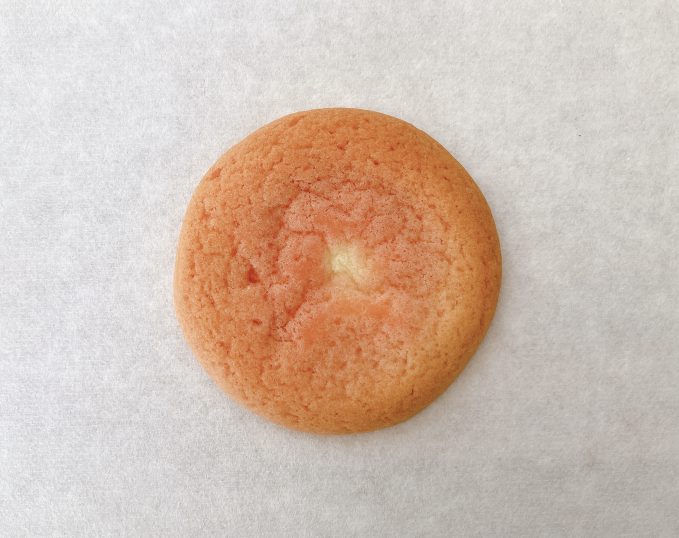 Open the package.
View from above.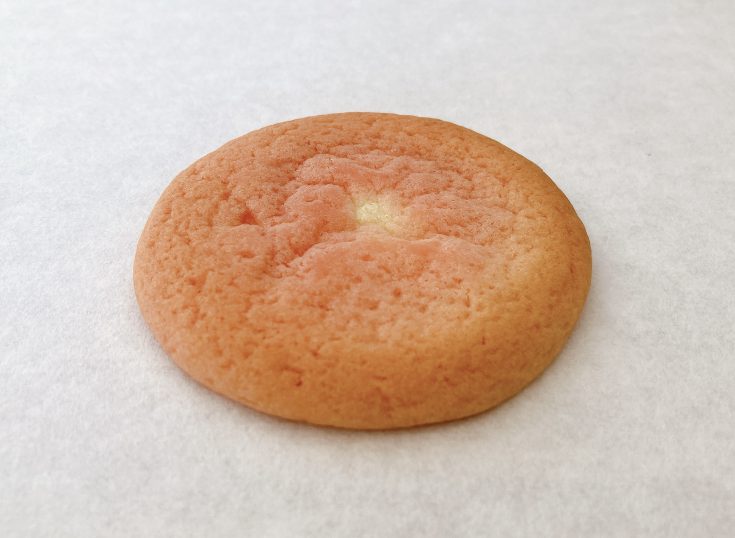 View from a little side.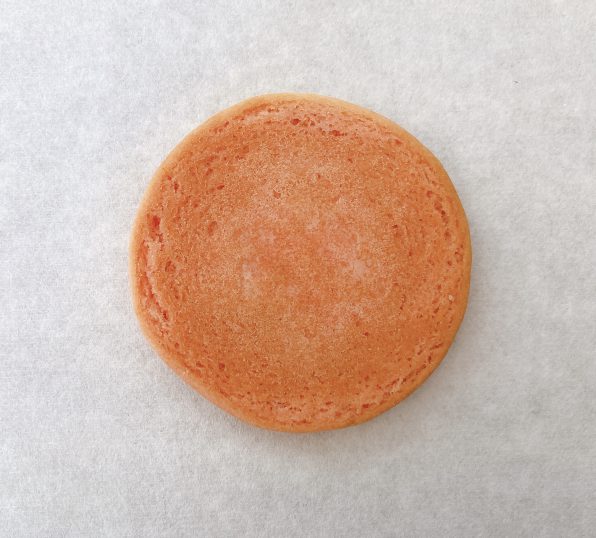 The bottom view.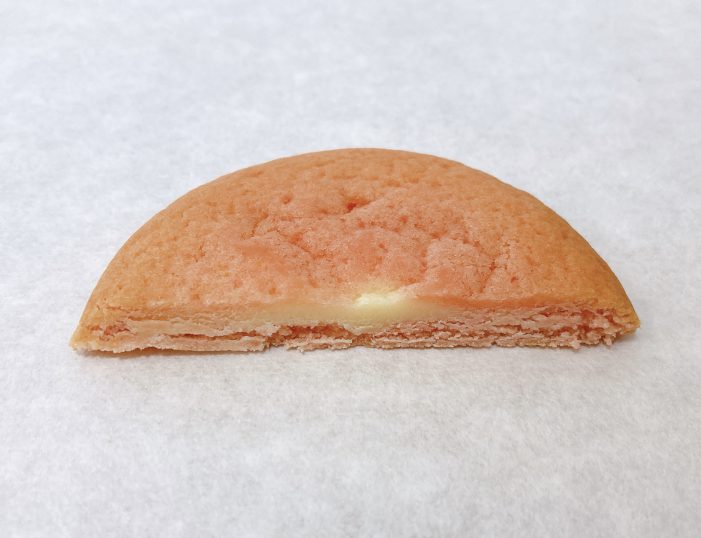 Cut in half.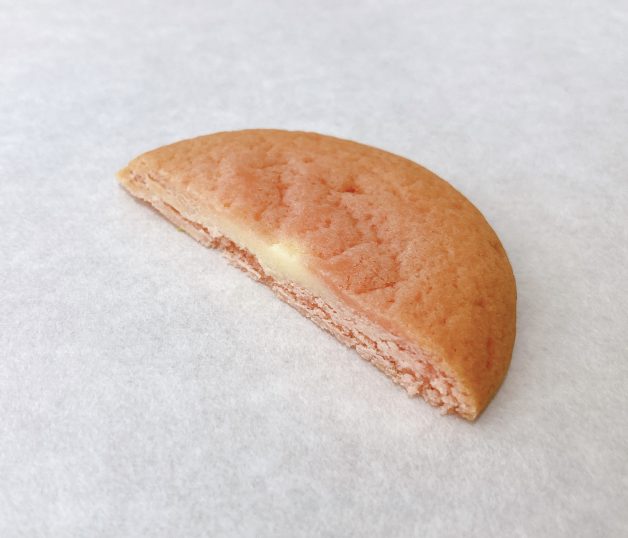 View from a different angle.
2022 Feb.