"Apollo" was released in 1969 from a manufacturer Meiji. It was the same year as the spaceship Apollo#11 landed on the moon. They must have been inspired this news and named this chocolate product "Apollo".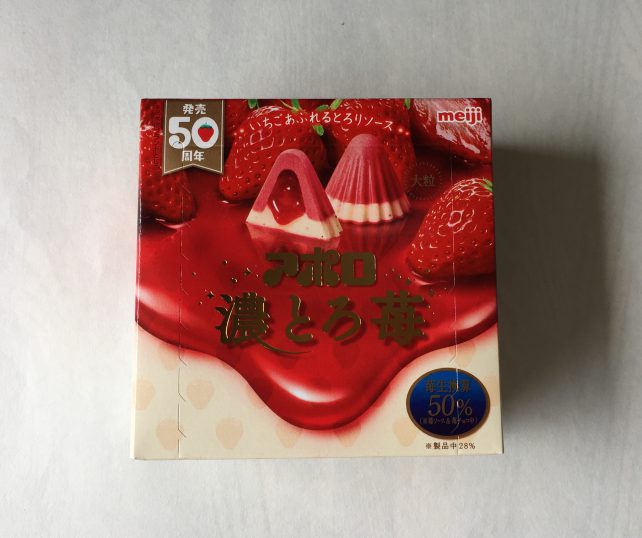 "Apollo" is one of their long-seller products. I am also the one I have enjoyed it since I was a very little child.
This one is a special version of "Apollo" for its 50th anniversary!
Taste
★★★★☆
Good as usual! Plus a little soured strawberry source in it.
Price
★★☆☆☆
Around 200-250 yen.
Calorie
★★★☆☆
237 kcal per box.
Easy to get?
★★★☆☆
I got this at AEON, one of the biggest supermarkets in Japan. It's special version for its 50th anniversary so I am not sure until when we can get it.
Get again?
★★★★★
Not sure… since I am satisfied with normal Apollo!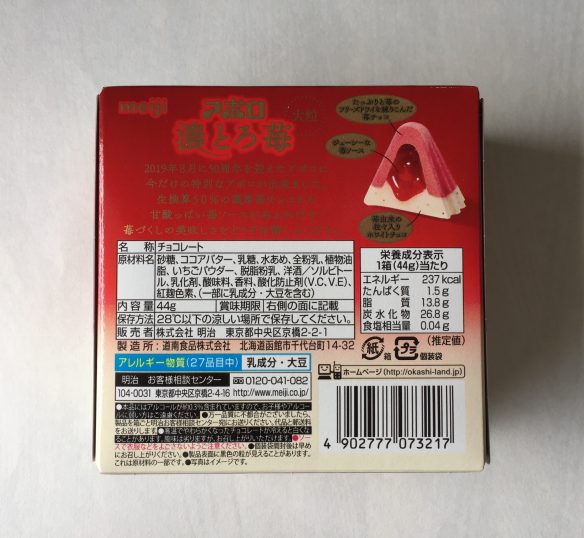 The materials may be changed in the future so please check yourself when you try it.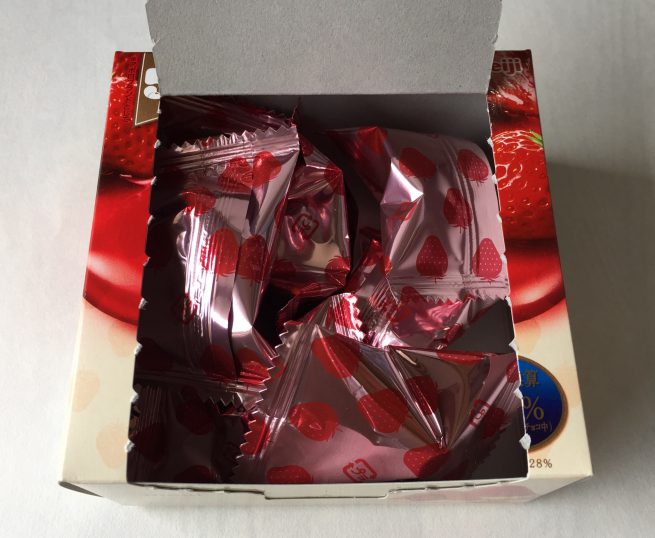 Open the box.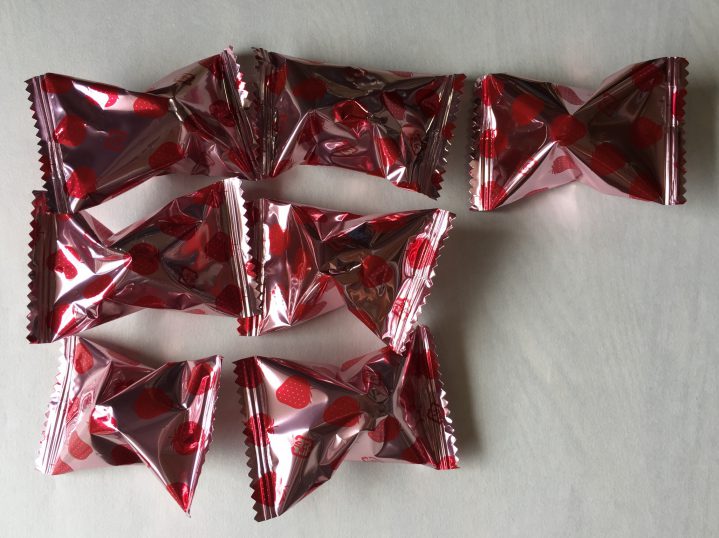 There are 7 individual packages in it in my case.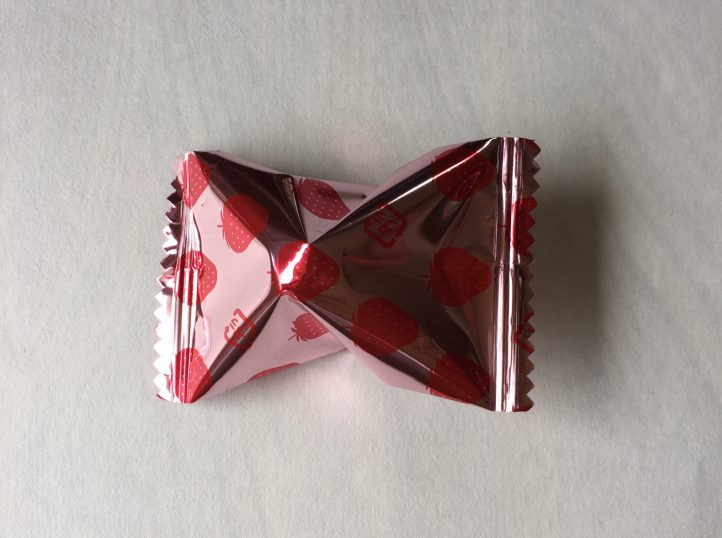 Pick up one.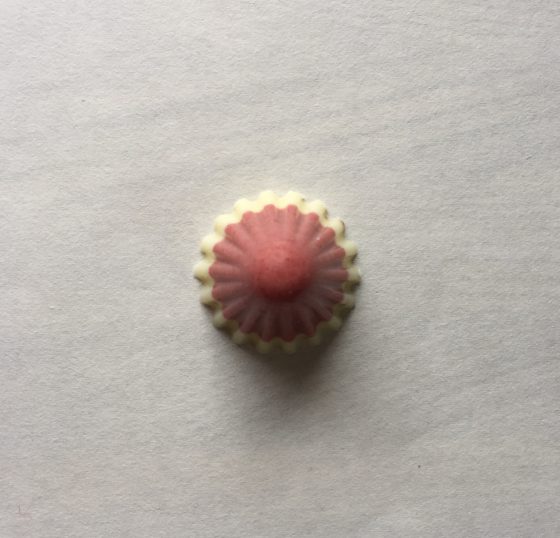 Open the individual package.
View from above.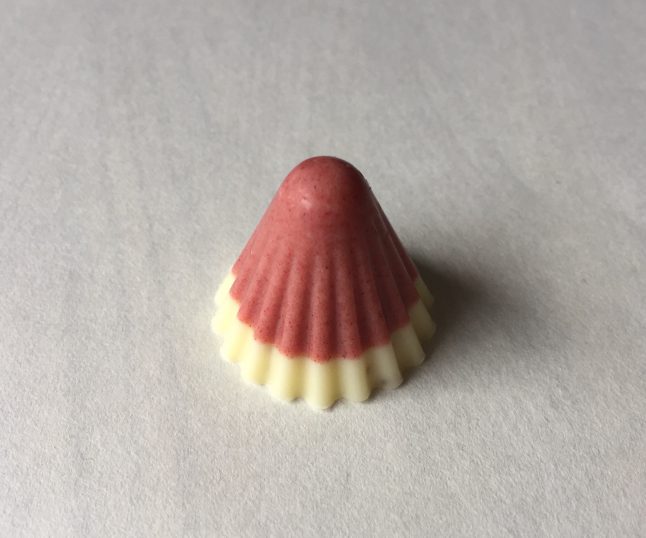 View from a bit side.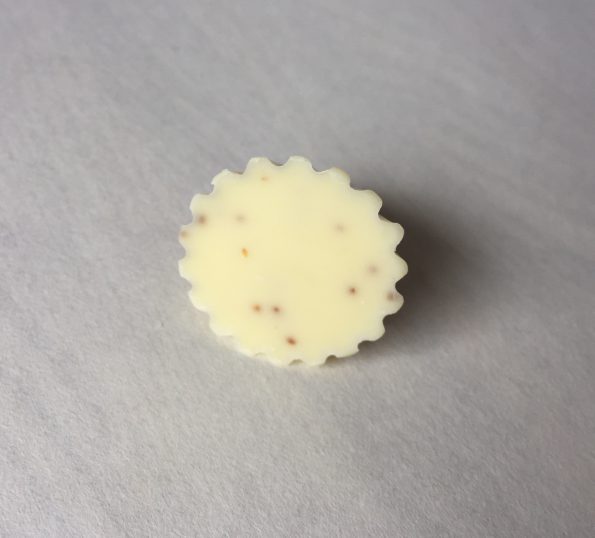 View from the bottom.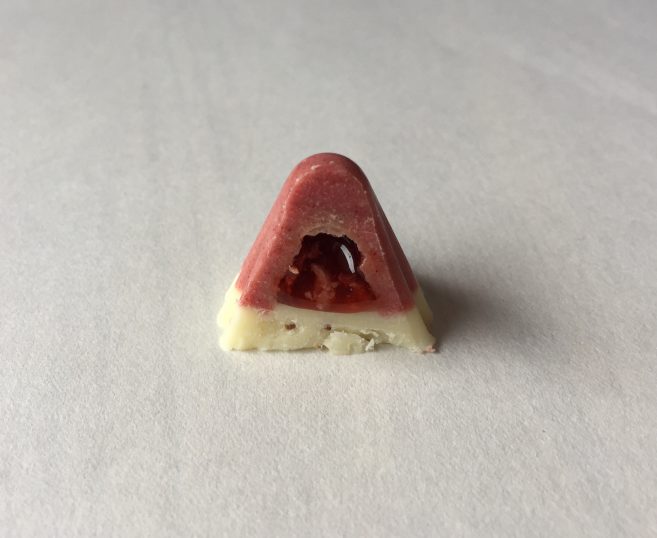 Inside view.
2019 Nov.