This koala shaped chocolate snack has been sold for more than 35 years in Japan. I think almost all Japanese know the name of this item "Koala's March".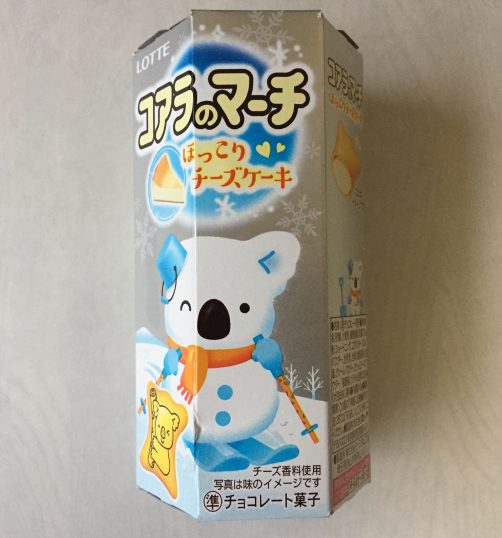 This one might be a winter edition since the package shows a snowman like koala!
Taste
★★★★☆
Crispy as usual!
And the cheesecake flavored chocolate is tasty!
Price
★★★★☆
Around 80-100 yen. Very reasonable.
Calorie
★★★★☆
258 kcal per box. Not so high.
Easy to get?
★★★☆☆
I got this at AEON, one of the biggest supermarkets in Japan. But I think this flavor is sold in cold season only.
Get again?
★★★☆☆
Perhaps.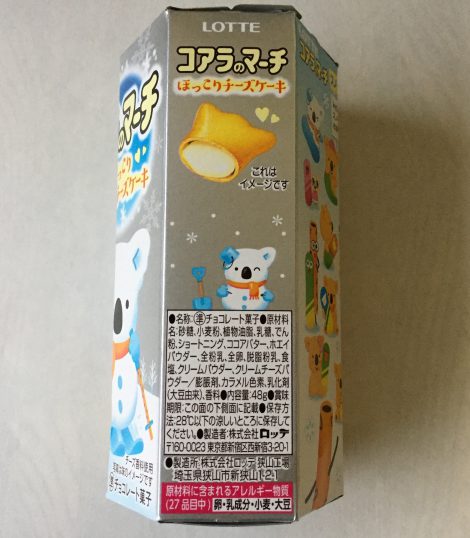 The materials may be changed in the future so please check yourself when you try it.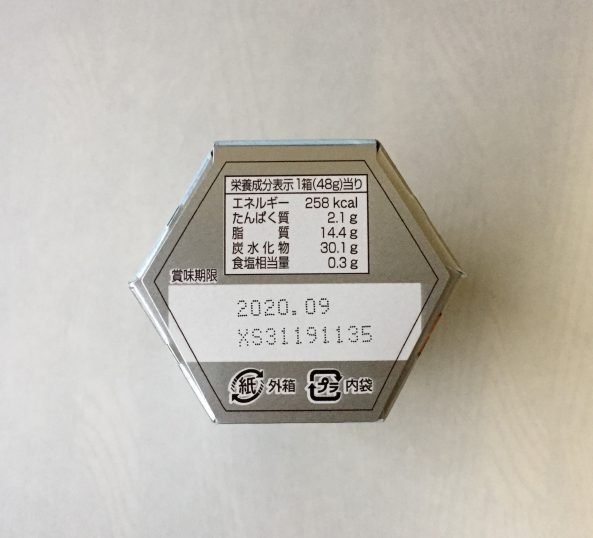 The nutritional indication.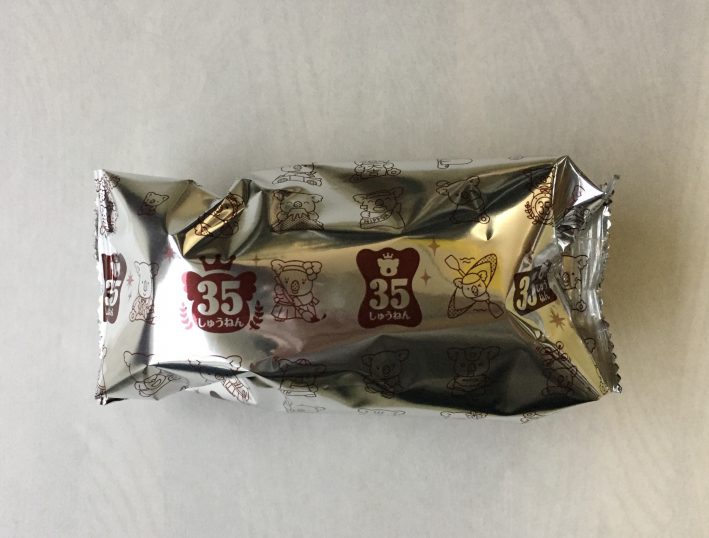 Open the box.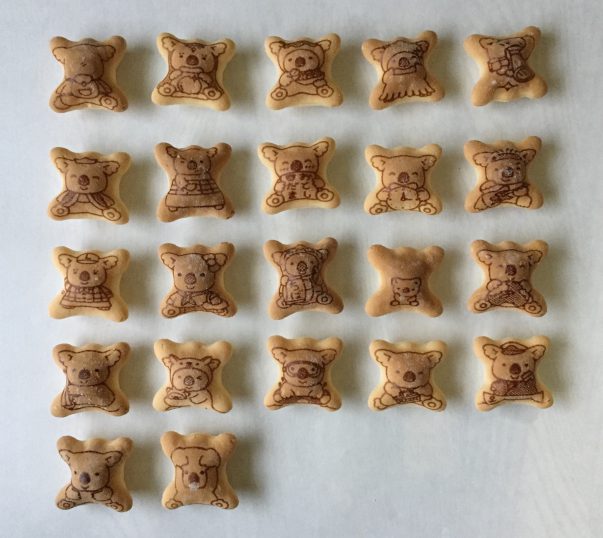 There are 22 koalas in a box in my case.
Everyone has different faces or clothes!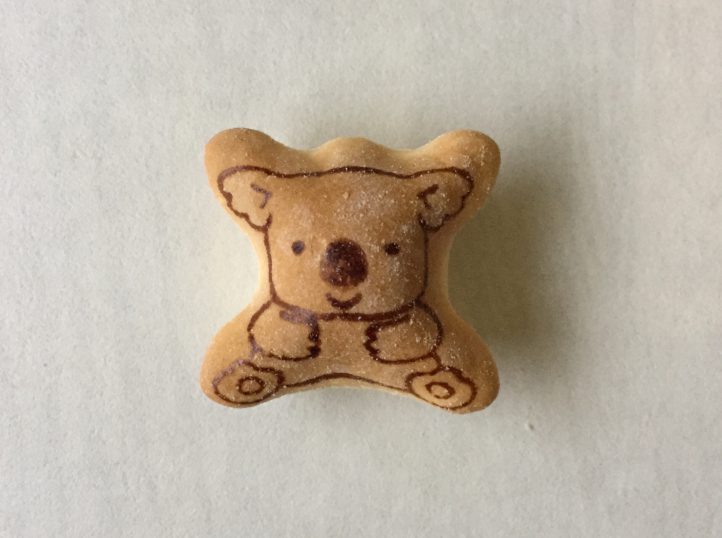 Pick up one.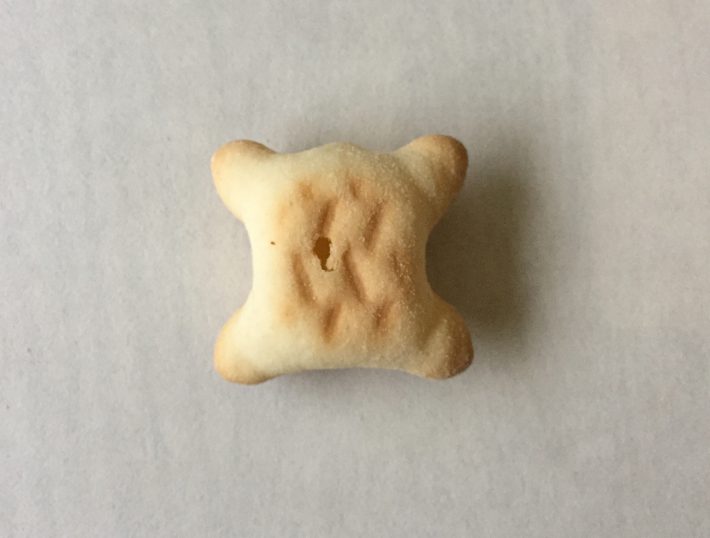 The back.
There's a small hole to put into chocolate inside.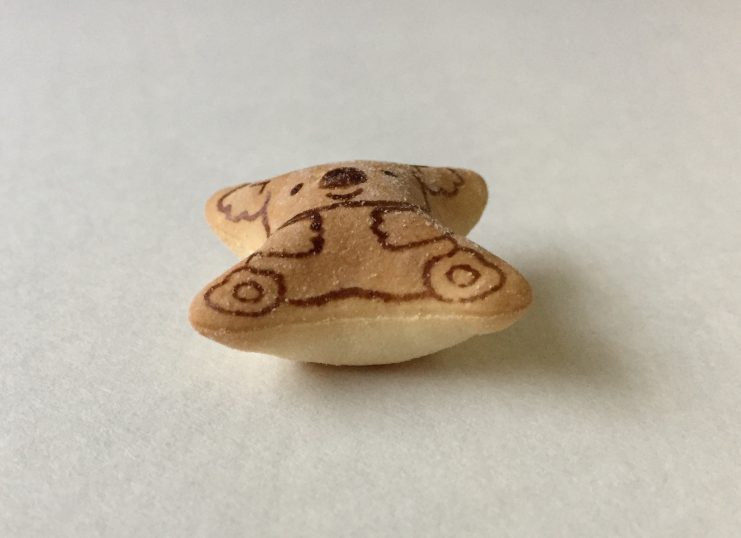 View from a bit side.
2019 Oct.