When winter season is coming we ca see a lot of strawberry snacks here and there.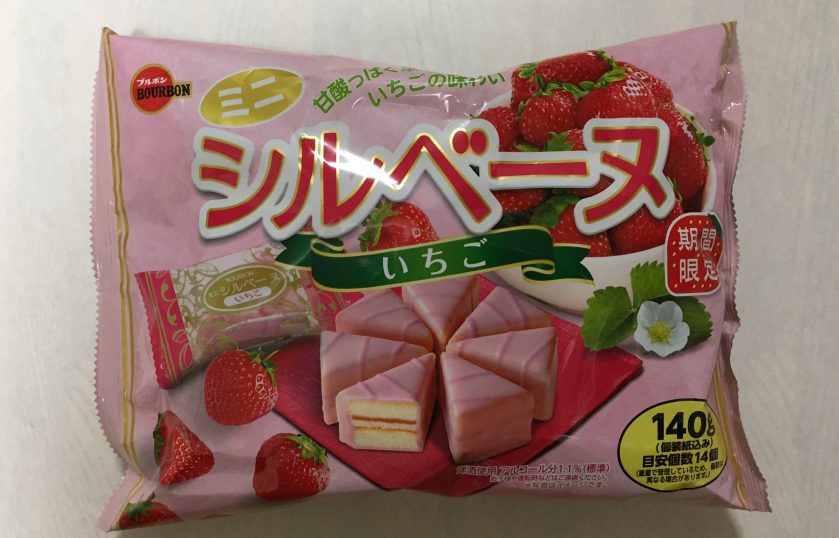 I think you can image the taste of this product from the picture on the package.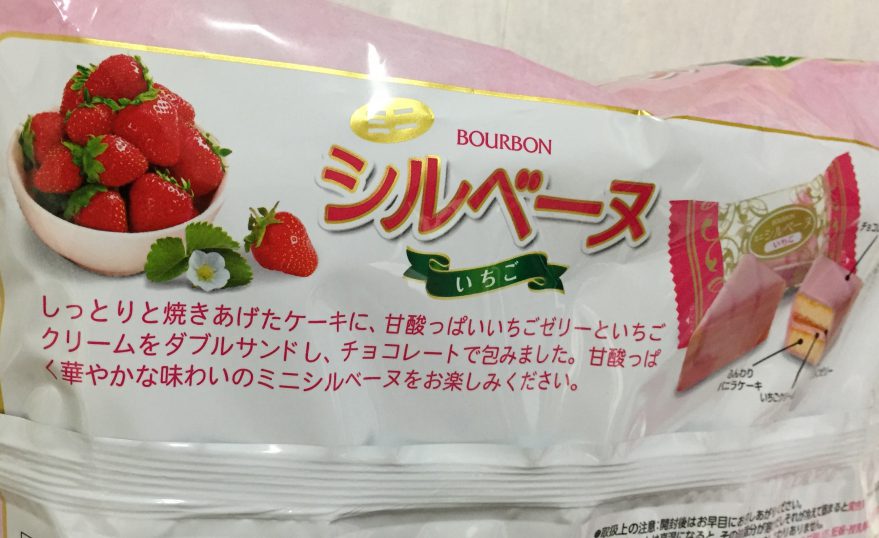 There are some sweet and a little acid strawberry jelly and cream between the soft vanilla cakes.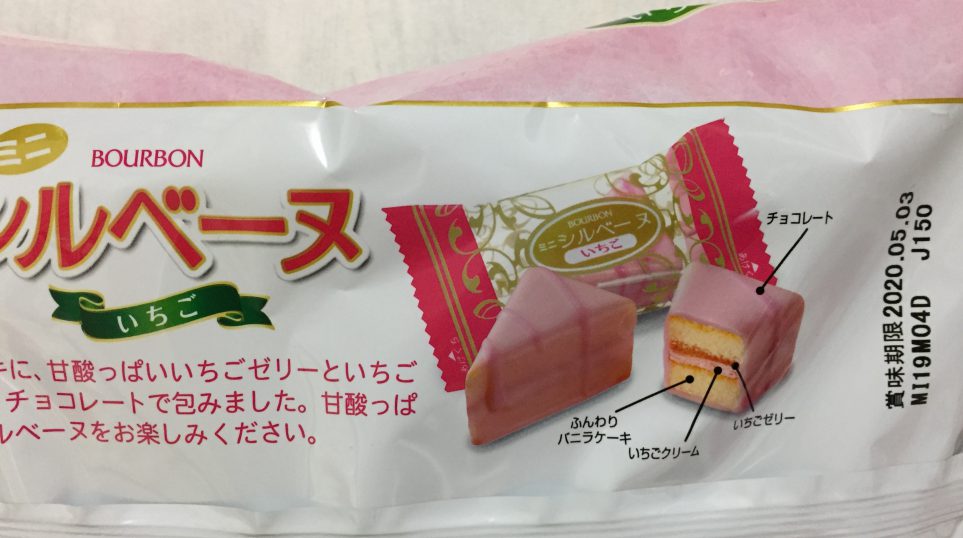 Taste
★★★★☆
I really like strawberry flavored chocolate! And a fun texture of soft cakes inside and a little hard chocolate outside!
Price
★★☆☆☆
Around 300 yen.
Calorie
★★★☆☆
46 kcal per individual package.
Easy to get?
★★★☆☆
I got this at AEON, one of the biggest supermarkets in Japan. Although there's no indication "limited time only", strawberry snacks are usually sold only in winter so I think we can only get it in winter.
Get again?
★★★★☆
Probably.
The ratings above are completely my personal comments, see here for the details.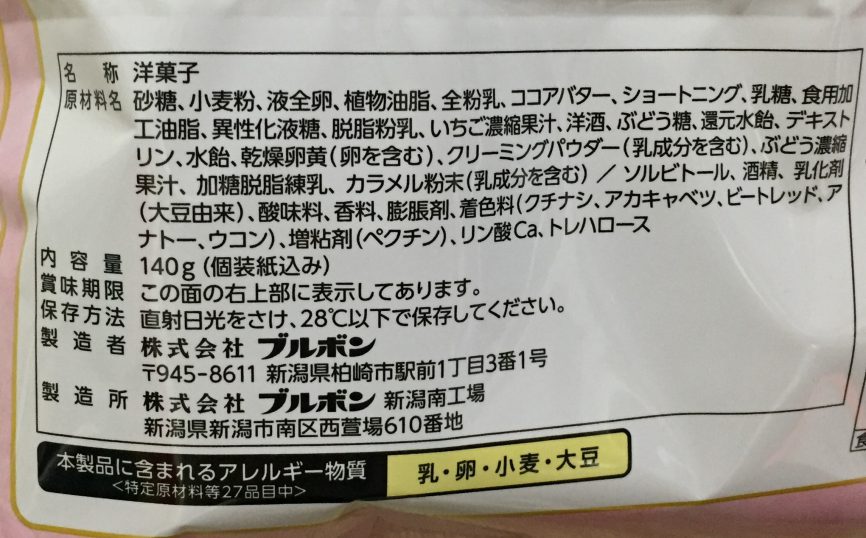 The materials may be changed in the future so please check yourself when you try it.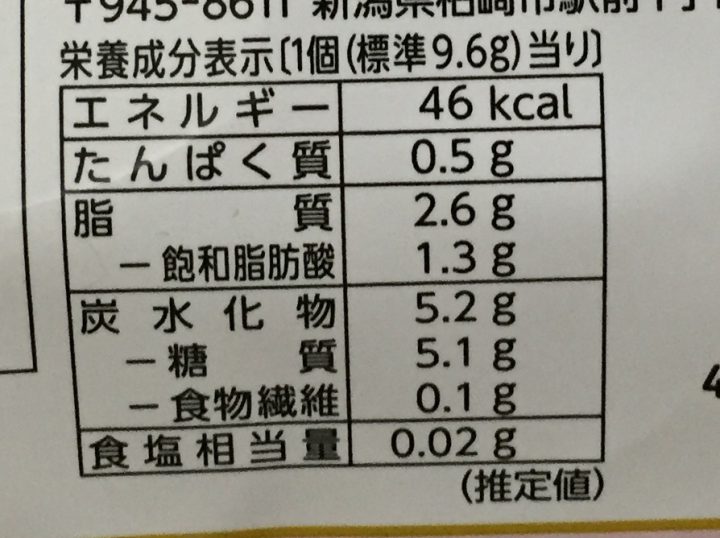 The nutritional indication.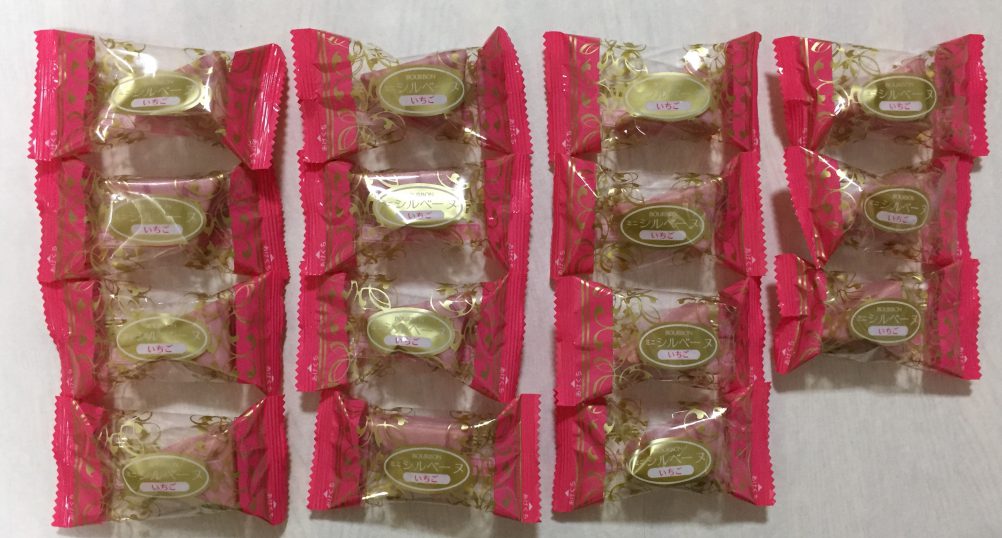 Open the outer package. There are 15 individual packages in a bag in my case.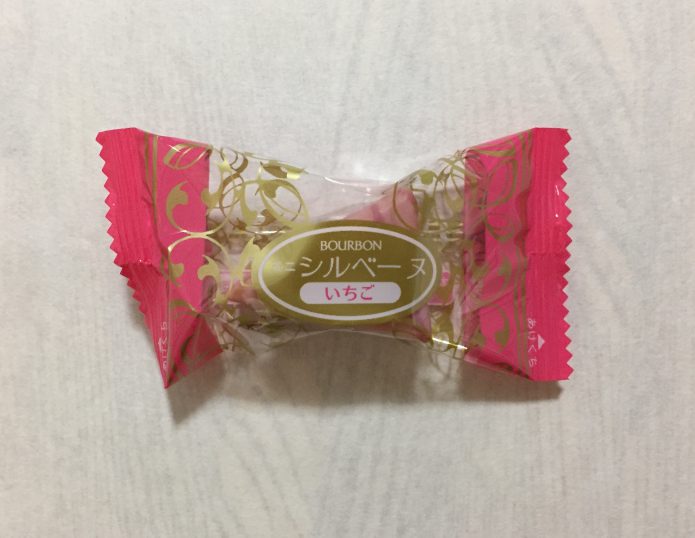 Pick up one.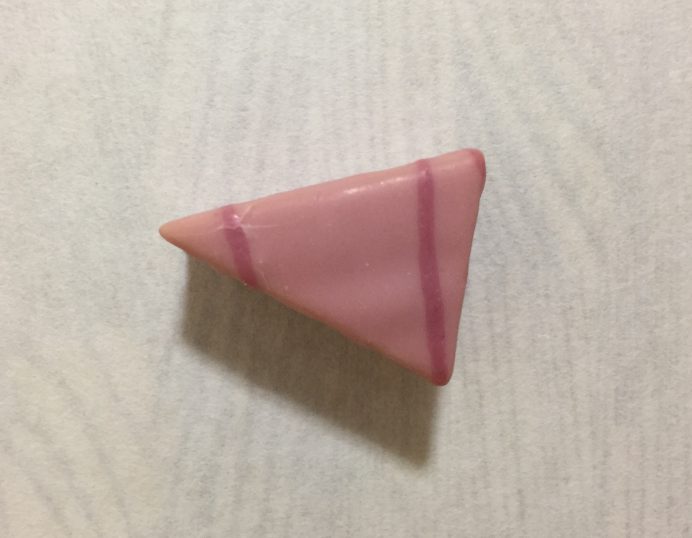 Open the individual package. View from above.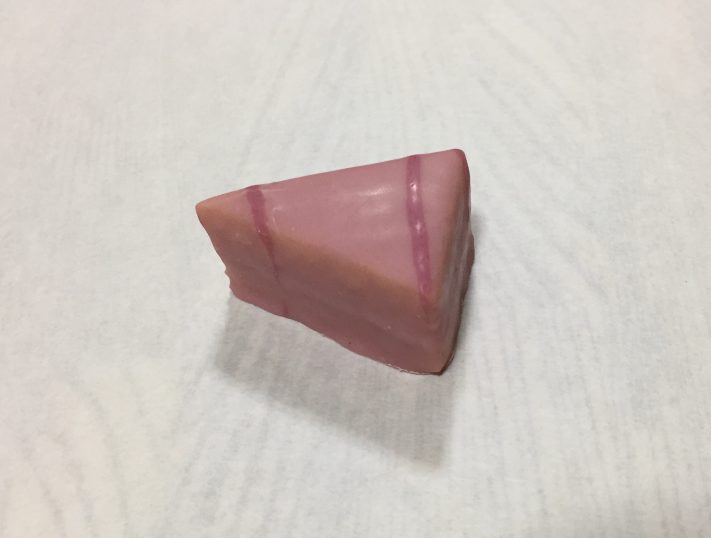 View from a bit side.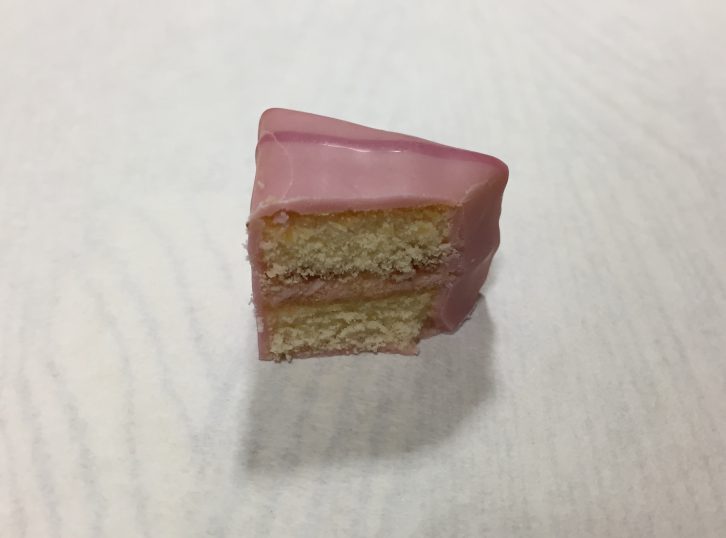 View inside.
2019 Nov.