This product is named "picola".
This is one of long-selling snacks in Japan. Until I read the explanation on the package, I had thought they are crepes not cookie…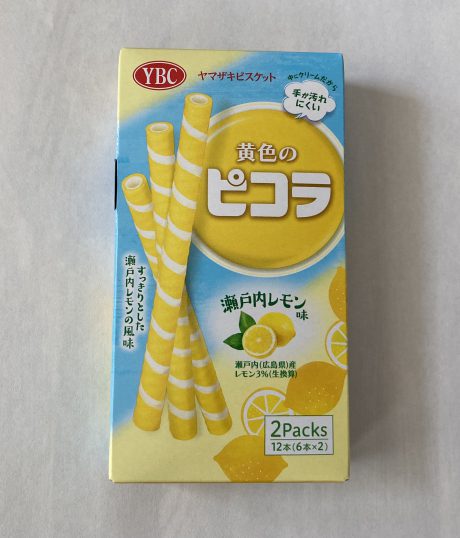 "Picola" has some different flavors.
This time they feature lemons made in a place called Setouchi.
Setouchi is located in southern part of Japan and that has temperate climate.
Taste
★★★☆☆
Good! Really light taste and texture.
I was be able to enjoy the lemon flavor slightly.
Price
★★☆☆☆
Around 100-150 per box.
Calorie
★★★☆☆
145 kcal per individual package.
Easy to get?
★★☆☆☆
I got this at AEON, one of the biggest supermarkets in Japan.
I think this flavor is only for summer though there is no indication.
Get again?
★★☆☆☆
Although I'm not that big fan of this product…my husband likes it.
The ratings above are completely my personal comments, see here for the details.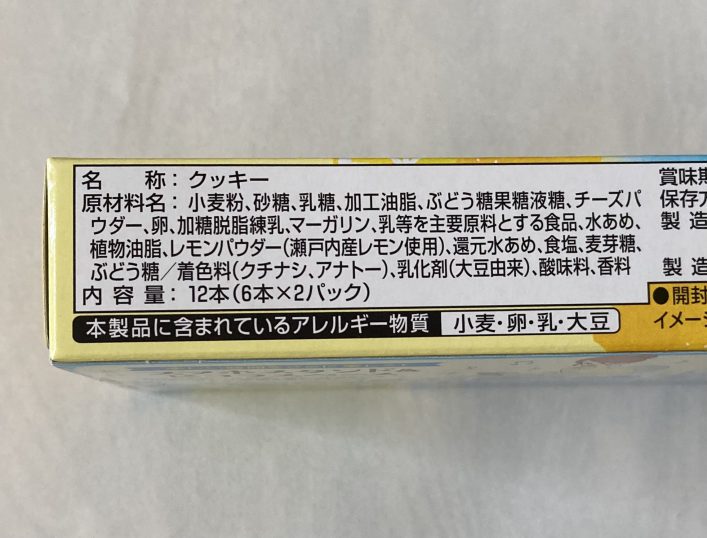 The ingredients may be changed in the future so please check yourself when you try it.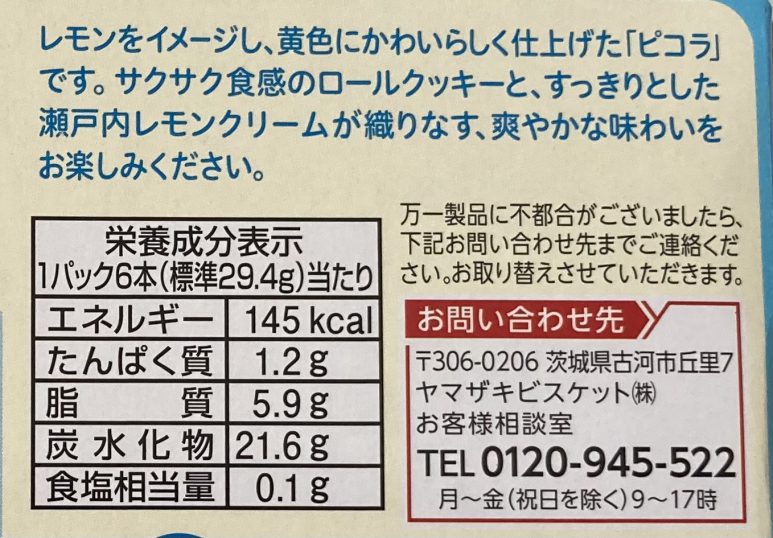 And the nutritional indication.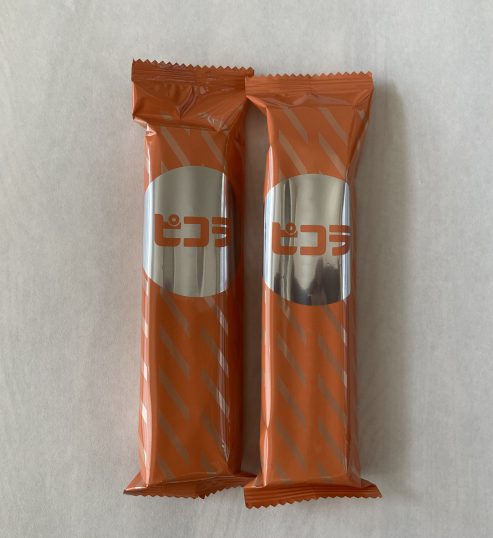 Open the box.
There were 2 individual packages in a box.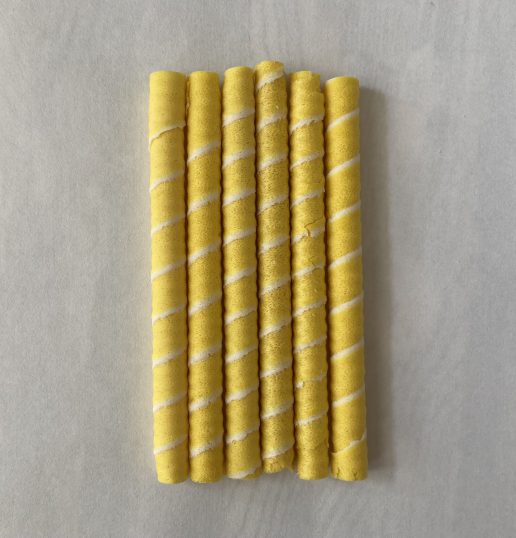 Opened the individual package.
There were 6 rolled cookies in the package.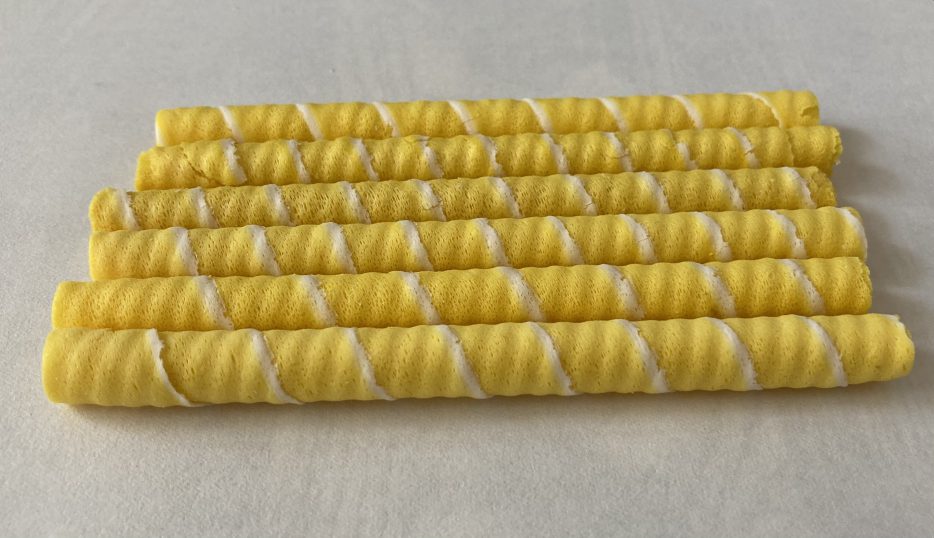 View from the side.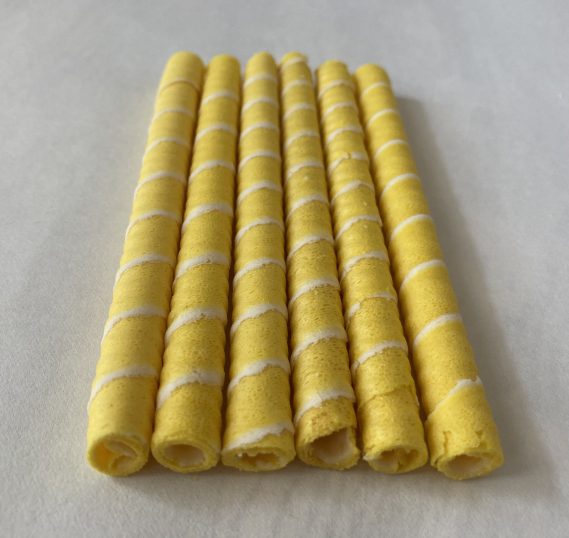 View from a different angle.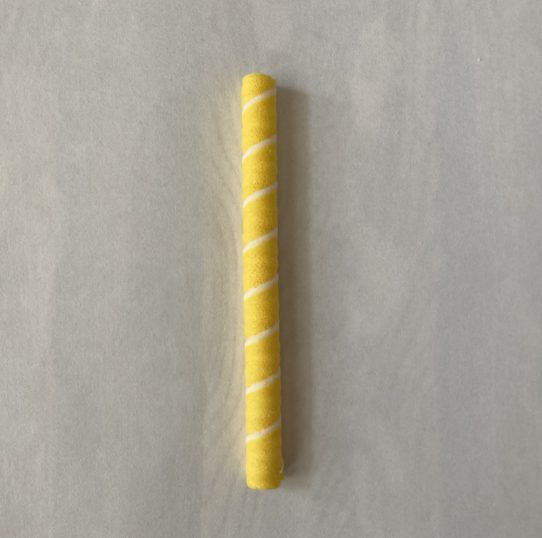 Pick up the one.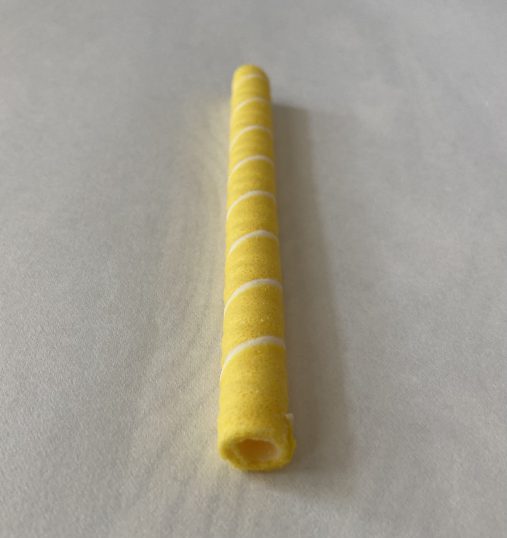 View from a different angle.
2021 Aug.