It's already late of autumn but chestnut sweets still attract me.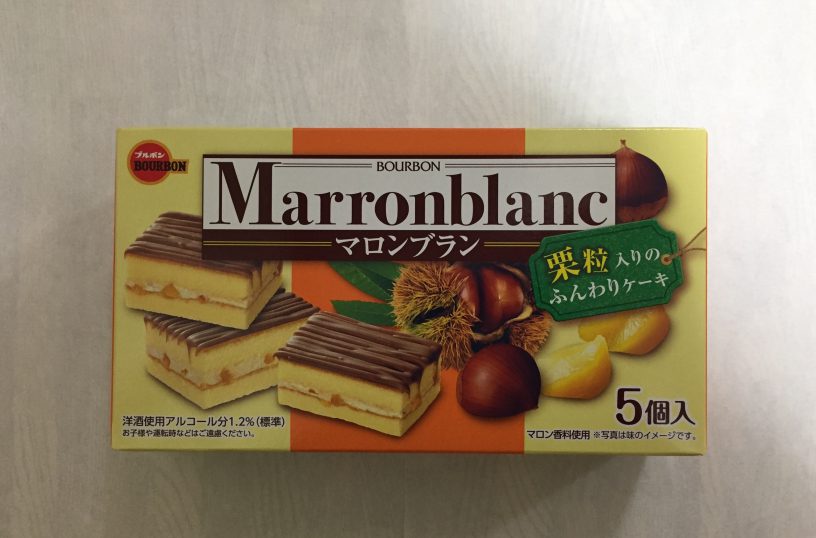 Chestnut cream and chestnut dice are sanded between soft cakes. And on top of that there's some chestnut flavored chocolate.

Taste
★★★☆☆
Cakes are pretty soft. Chestnut flavor is not so strong to me. I prefer stronger one!
Price
★★★☆☆
Around 250 yen.
Calorie
★★★☆☆
81 kcal per cut (individual package).
Easy to get?
★★★☆☆
I got this at AEON, one of the biggest supermarkets in Japan. I'm not sure if we can get it not in autumn season either.
Get again?
★★☆☆☆
Not sure.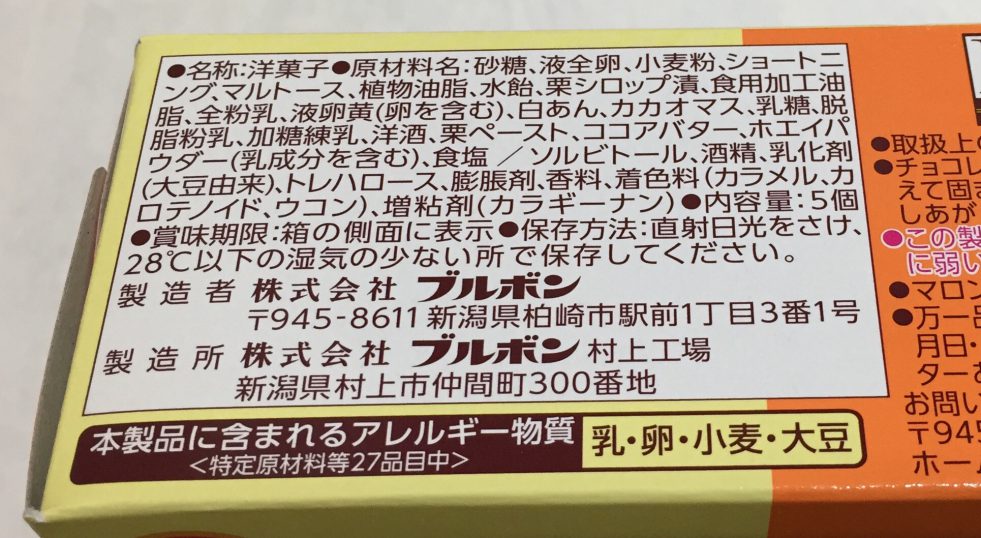 The materials may be changed in the future so please check yourself when you try it.

The nutritional indication.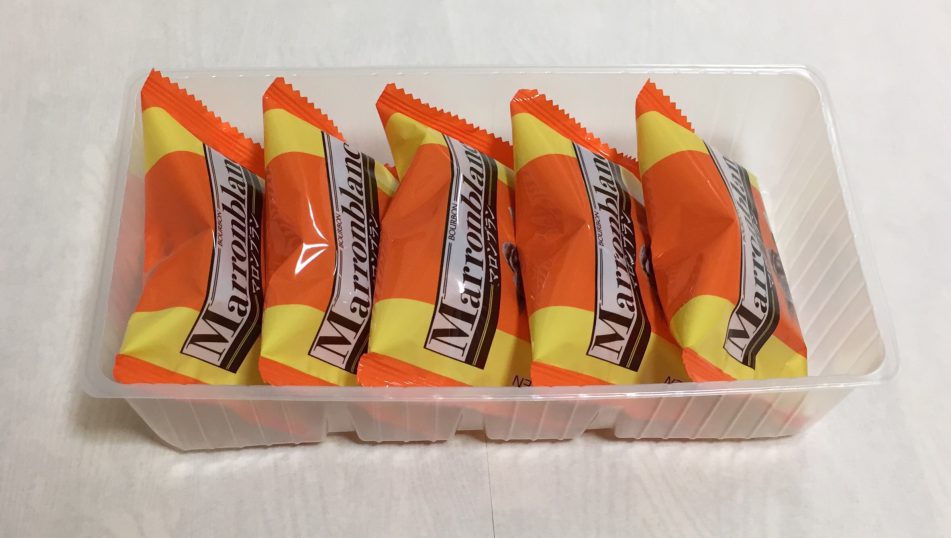 Open the box.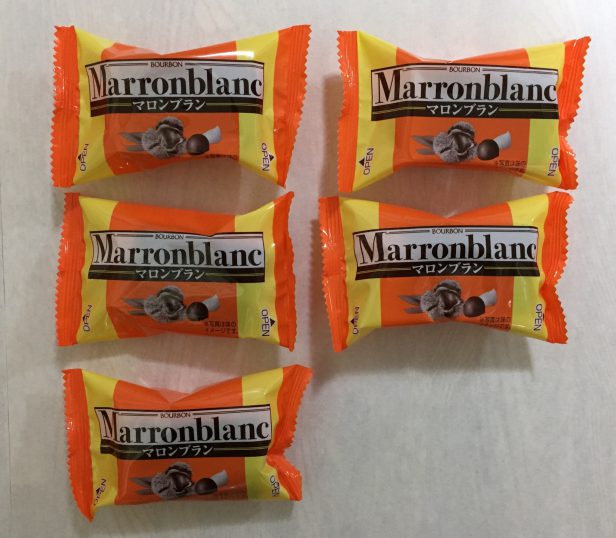 There are 5 individual packages in a box.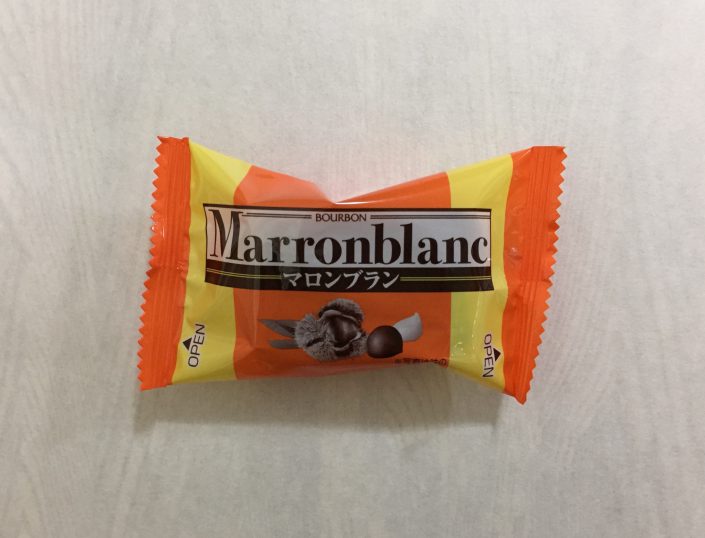 Pick up one.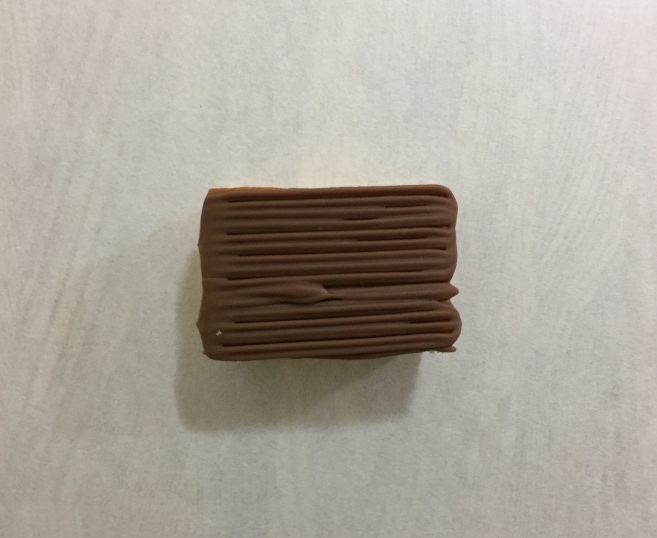 Open the individual package. View from above.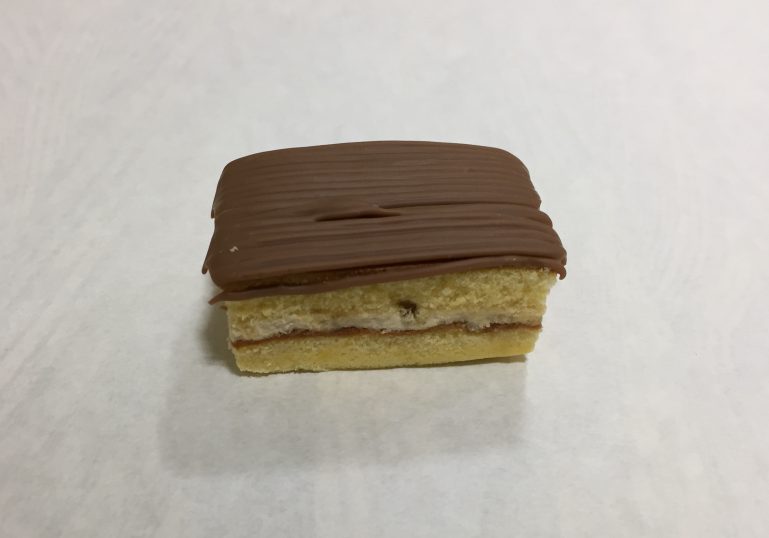 View from the side.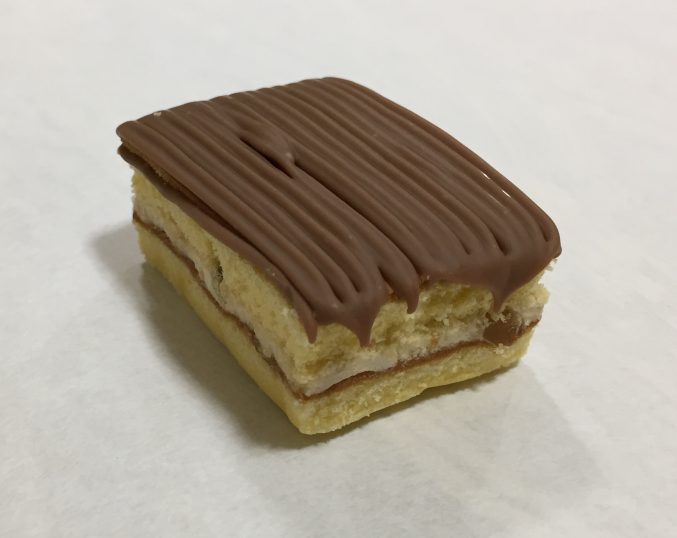 View from a different angle.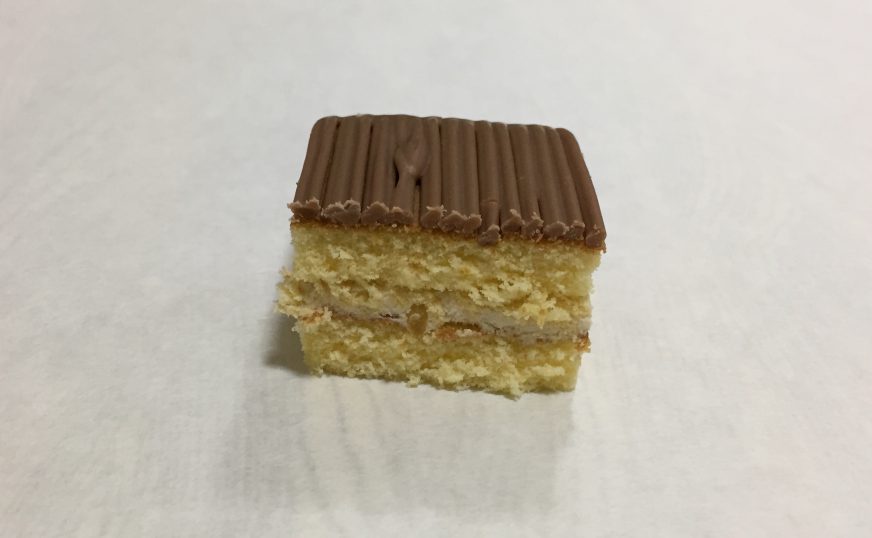 View inside.
2019 Nov.