This snack is made from sweet potatoes. They just look like potato chips but the taste is sweet. The salted-butter flavor really go well with sweet potatoes!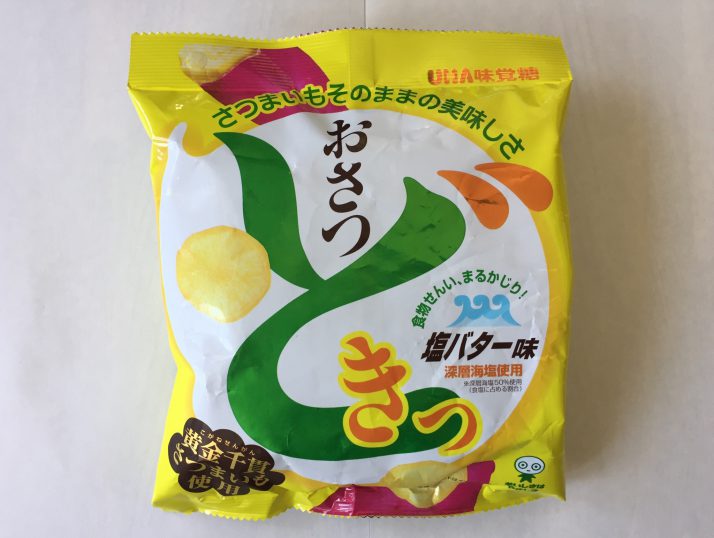 Taste
★★★★★
So good! Crispy! The salty taste gives it a good accent!
Price
★★★★☆
Around 100 yen.
Calorie
★★☆☆☆
300 kcal per package.
Easy to get?
★★★☆☆
I got this at AEON, one of the biggest supermarkets in Japan. But I don't think this is the standard flavor of this product so it may be a bit difficult to find it.
Get again?
★★★★★
Definitely! I already got this again and again and again…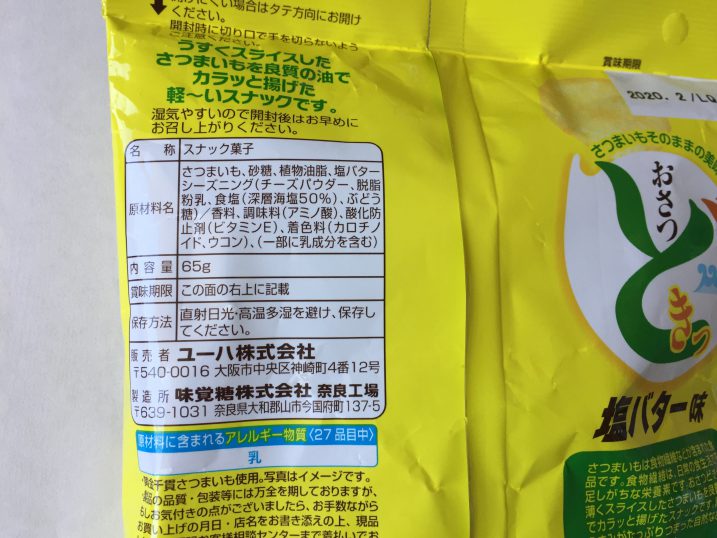 The materials may be changed in the future so please check by yourself when you try it.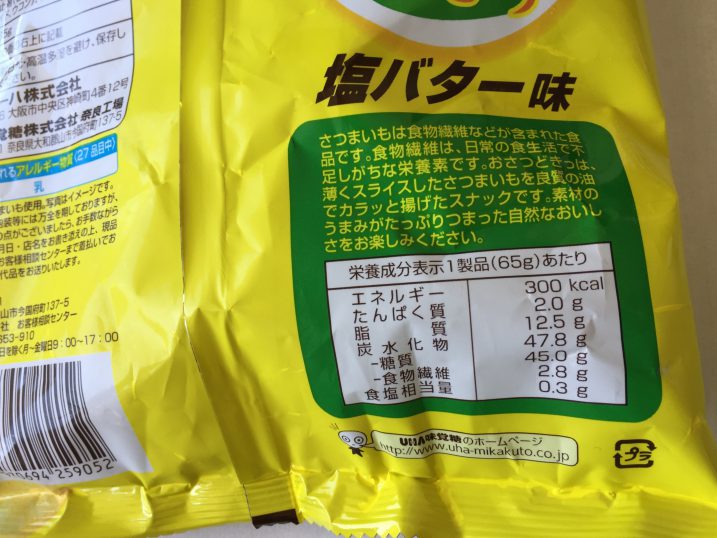 The nutritional indication.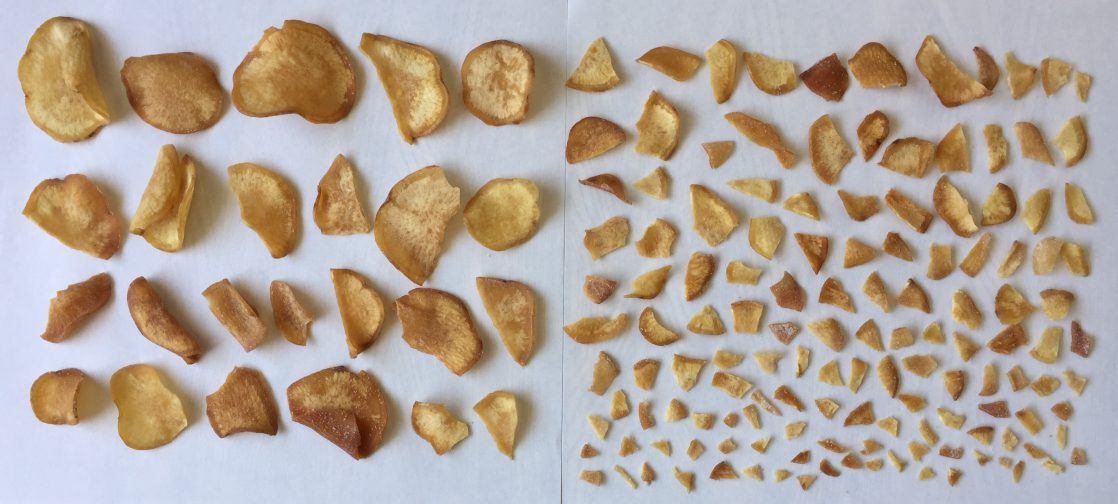 Open the bag.
My husband put something on the package so some chips got into pieces…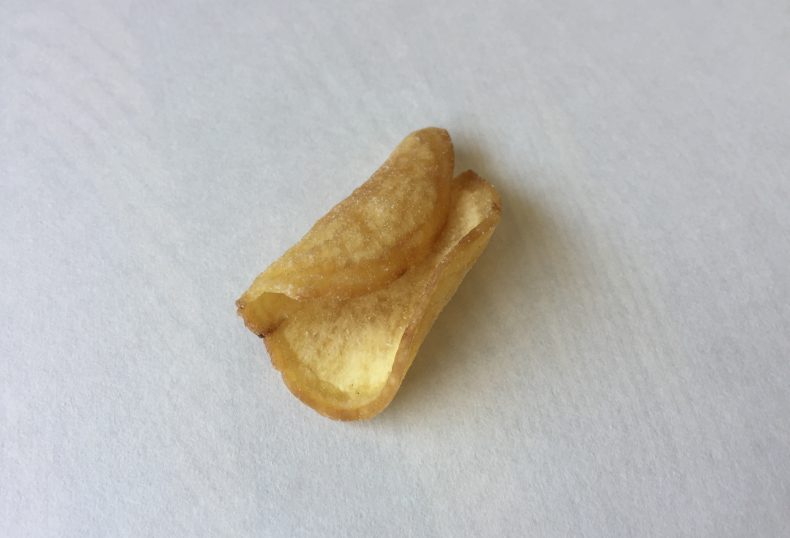 Pick up one. Looks yummy!
2019 Oct.