This is a local confection from a place called Osaka where is west part of Japan, Kansai district.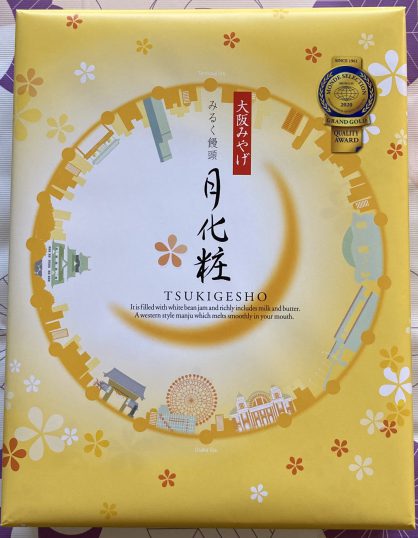 It is filled with white bean jam and richly includes milk and butter. A western style manju (bun) which melts smoothly in your mouth.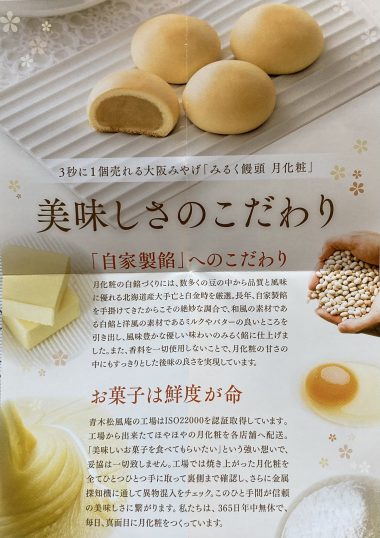 Taste
★★★★☆
So tasty!
I love "shiroan" sweets like this. "Shiroan" is made from beans called "ingenmame". I think "Shiroan" goes well with butter very much!
Price
★★★☆☆
Around 100-150 yen per individual package.
Calorie
★★★☆☆
116 kcal per individual package.
Easy to get?
★★★☆☆
I got this by gift from someone.
We can get this online as well.
Get again?
★★★★☆
Probably yes!
The ratings above are completely my personal comments, see here for the details.
The materials may be changed in the future so please check yourself when you try it.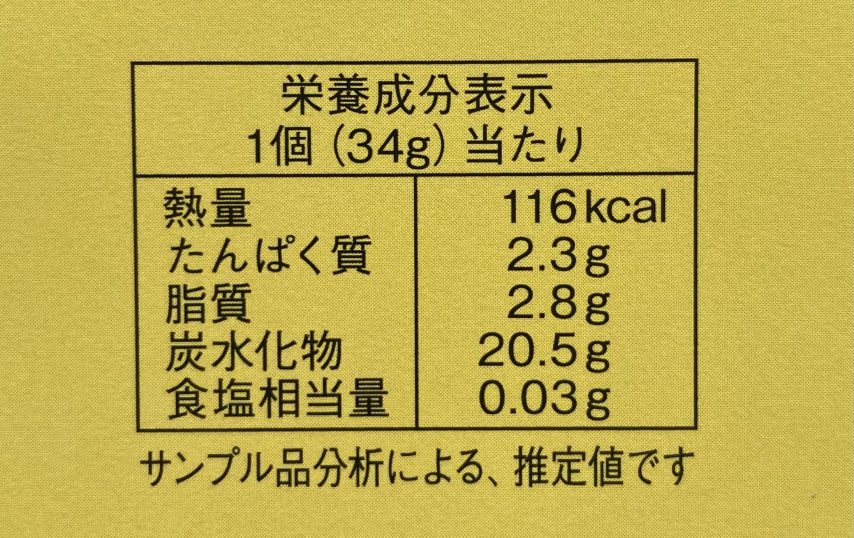 The nutritional indication.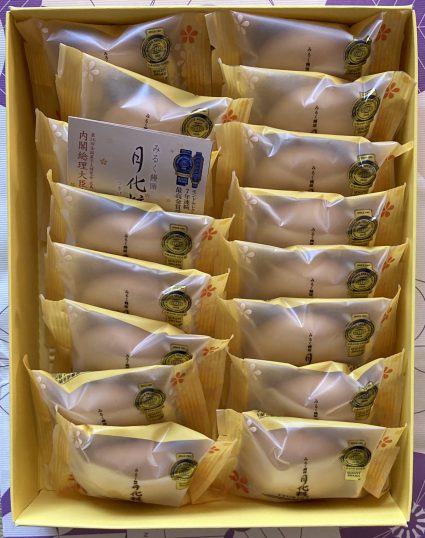 Unwrapped.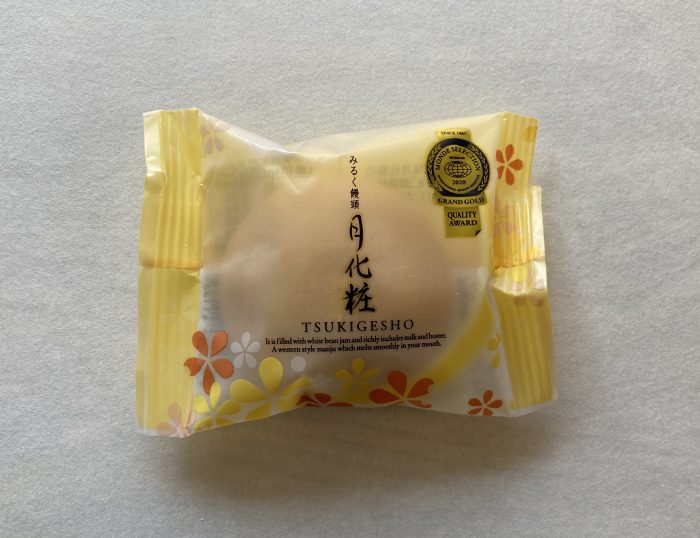 Pick up the one.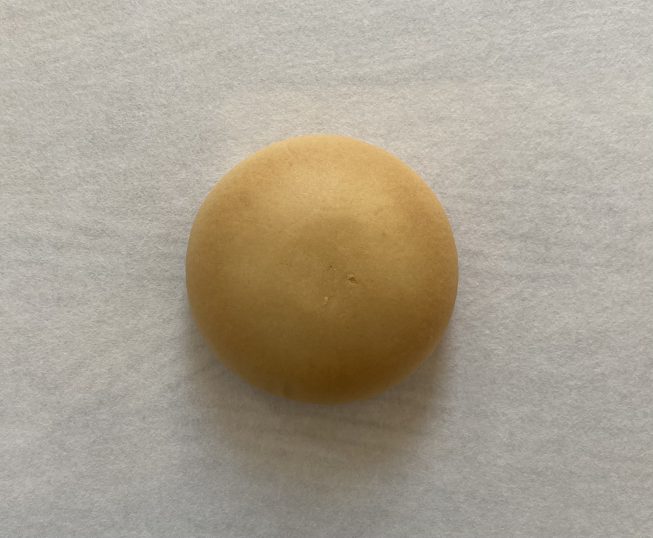 Open the individual package.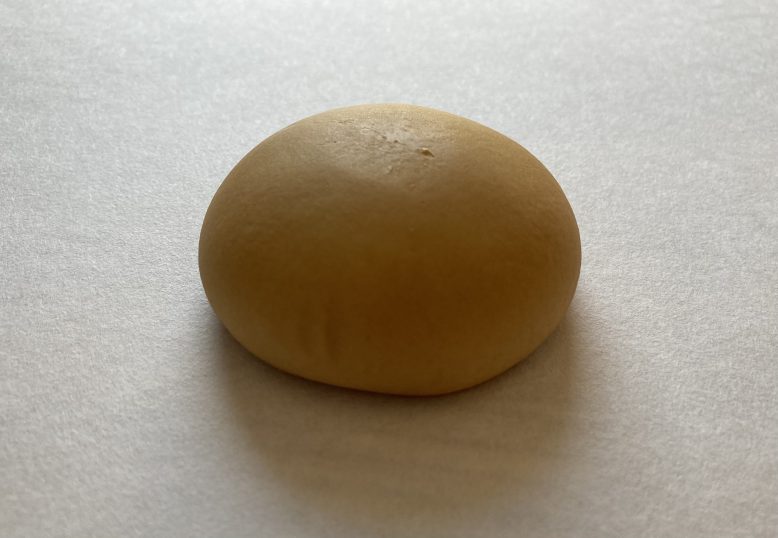 View from a little side.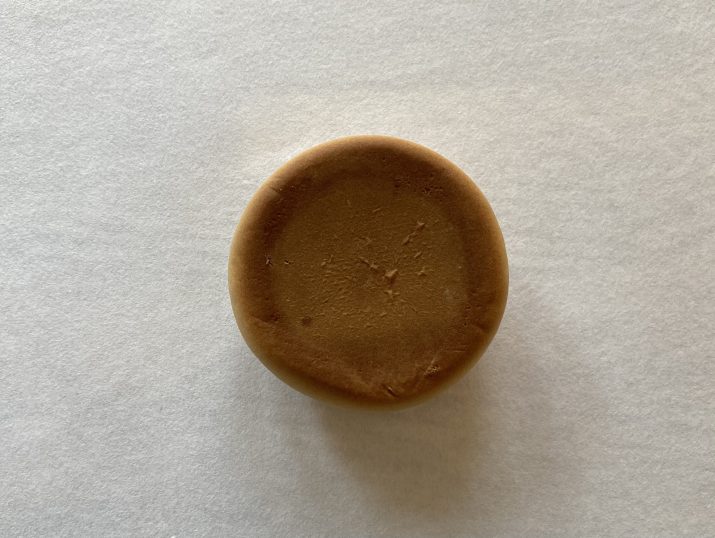 The bottom view.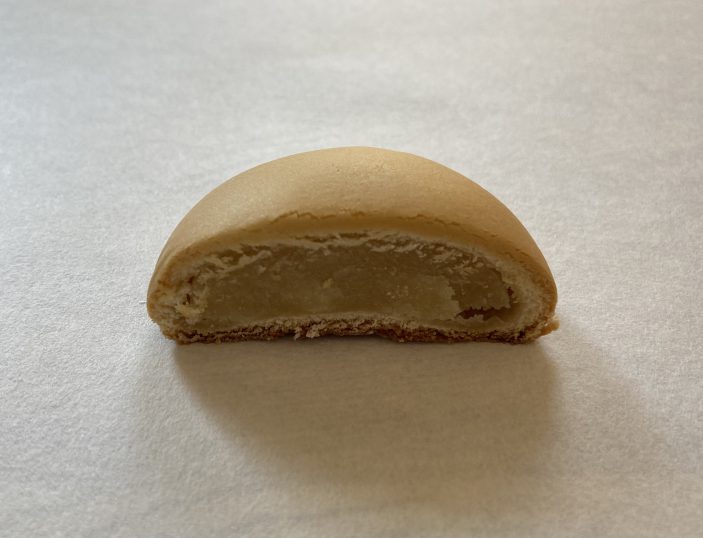 Cut in half.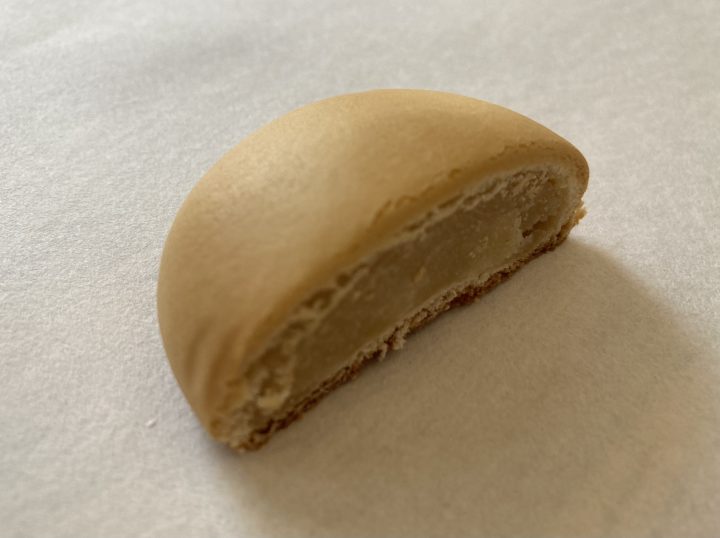 View from a different angle.
2021 Feb.