This is my first time trying this local confection.
There's an explanation "extremely melty texture" so I decided to try some!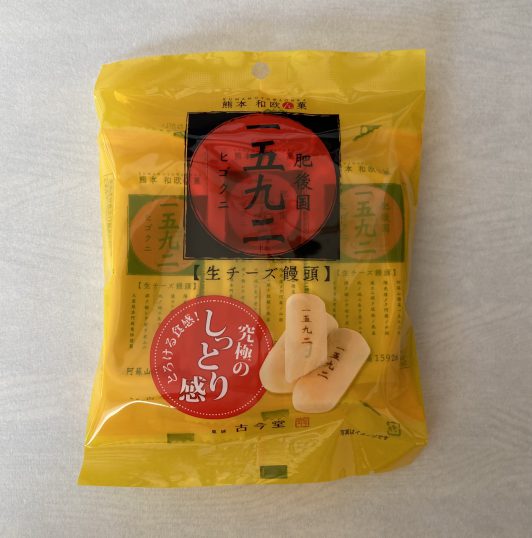 The product name "一五九二" means "1592".
"一五九二" sounds like "higokuni".
And "higokuni" means "肥後国" that is an old name of a region called Kumamoto where is located in southern part of Japan.
This bun is made from a brand milk called "ASO MILK".
"Aso" is a part of Kumamoto.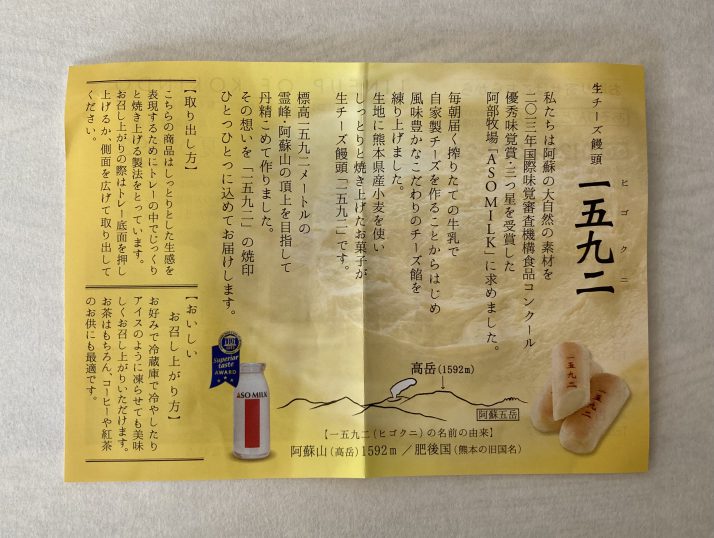 I didn't try but the manufacture suggests that it is also good to freeze and eat like ice cream.
Taste
★★★★★
Good!
I liked the melty texture very much!
It was just I expected!!
Price
★★☆☆☆
Around 600 yen per bag. (3 buns in a bag.)
Calorie
★★★☆☆
121 kcal per individual package.
Easy to get?
★☆☆☆☆
I got this at AEON, one of the biggest supermarkets in Japan.
They held a Kyushu district fair for a few days so I happened to get them.
This was my first time to see them.
Get again?
★★★★★
Definitely!
The ratings above are completely my personal comments, see here for the details.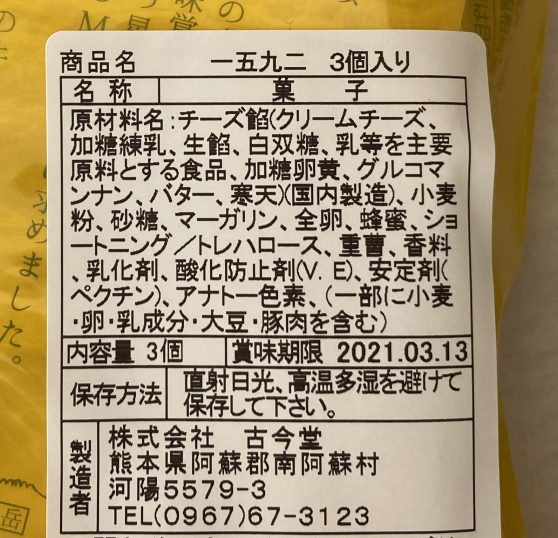 The materials may be changed in the future so please check yourself when you try it.

The nutritional indication.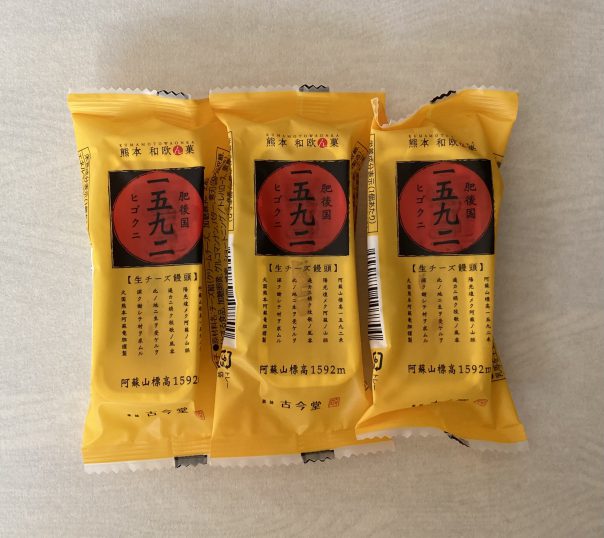 Open the bag.
There were 3 individual packages in a bag.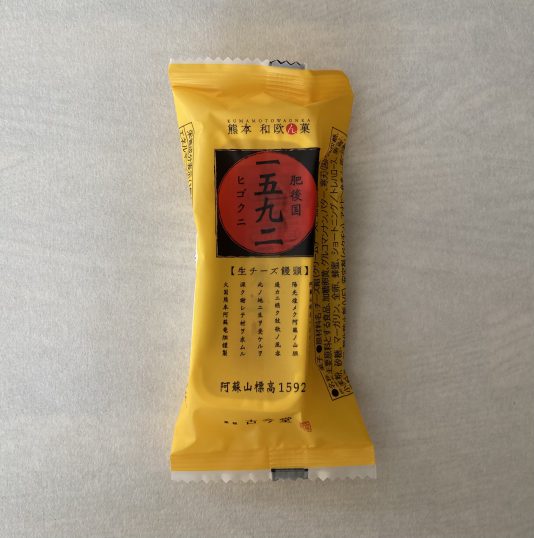 Pick up the one.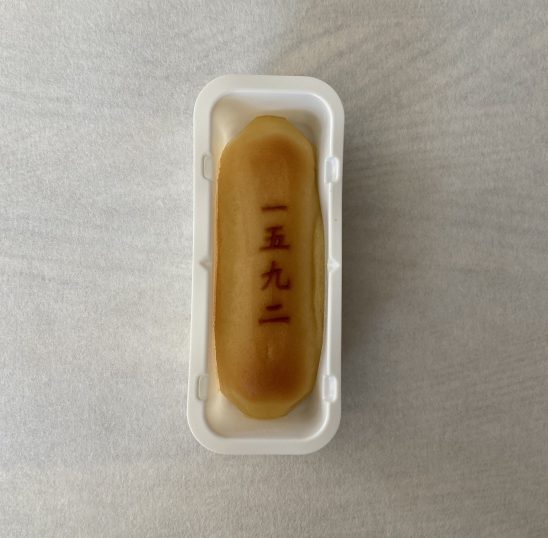 Open the individual package.
View from above.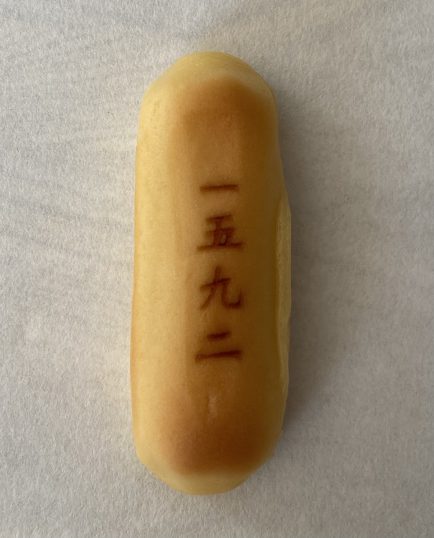 Remove the tray underneath.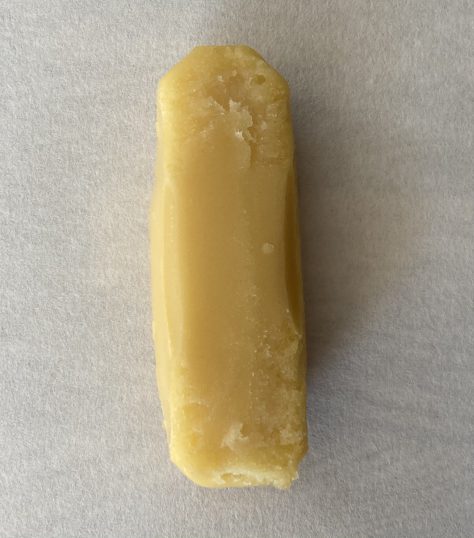 The bottom view.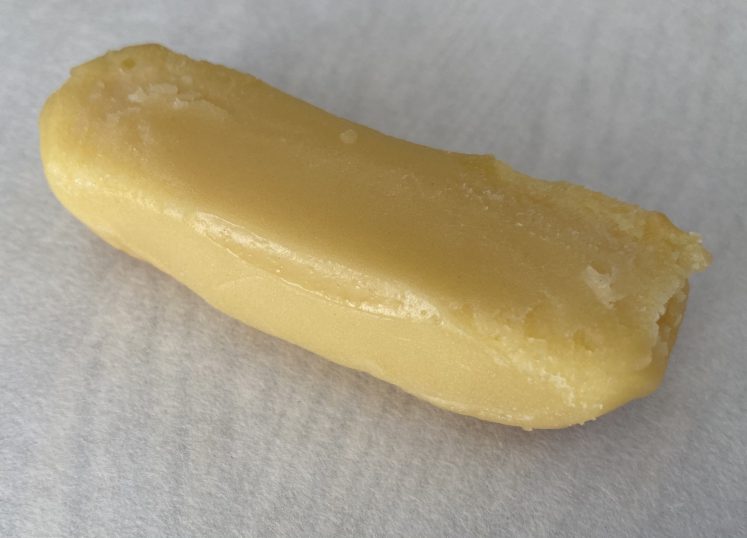 View from a little side.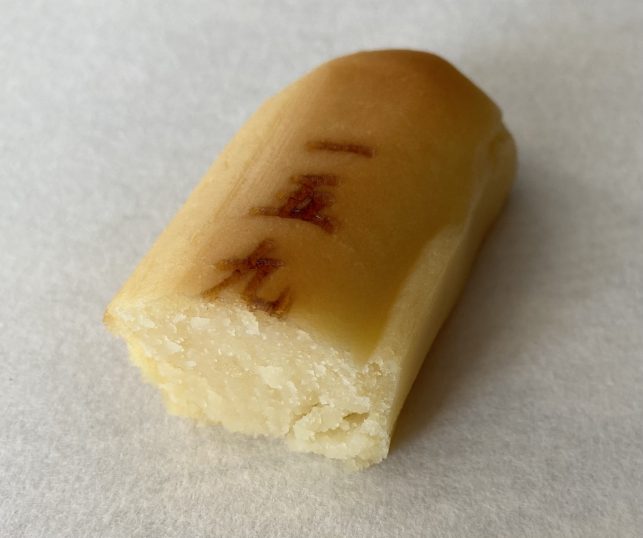 Cut in half.
2021 Feb.