"MAMADOR" is a famous local confection from a place called Fukushima where is north-east part of Japan, Tohoku district.
This is my first time to see the chocolate version of MAMADOR.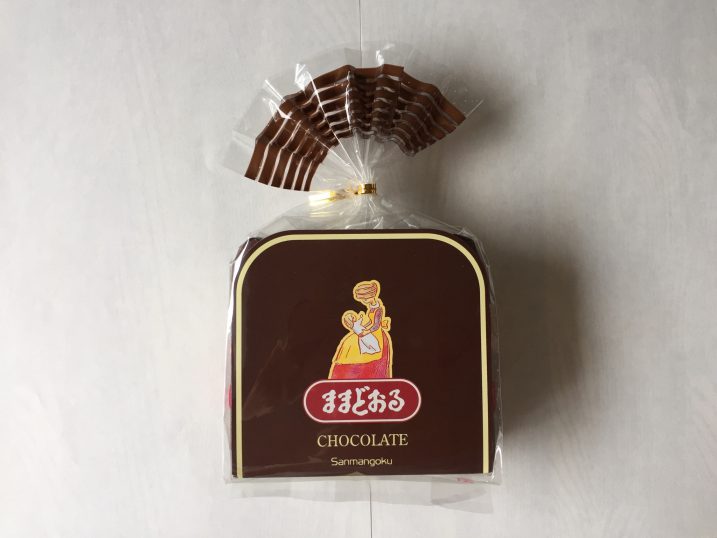 I really like this kind of "shiroan" sweets! Shiroan is made from white beans called "ingenmame".
Taste
★★★★☆
Moist and mild sweetness! Plus a little bitter taste of cacao.
Price
★★★☆☆
Around 500-600 yen.
Calorie
–
No information.
Easy to get?
★★★★☆
I got this at a convenience store in Kooriyama station in Fukushima. We can find it almost any souvenir shops in Fukushima!
Get again?
★★★☆☆
Not sure. Not bad at all but I prefer the standard version of the product line.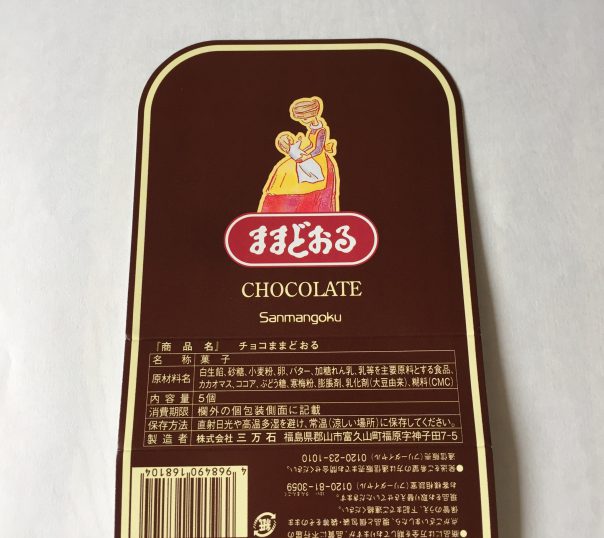 The materials may be changed in the future so please check by yourself when you try it.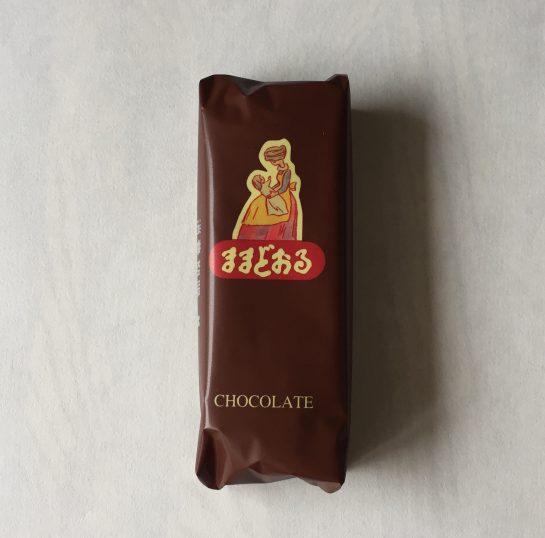 Open the bag.
There are 5 individual packages in a bag.
Pick up one.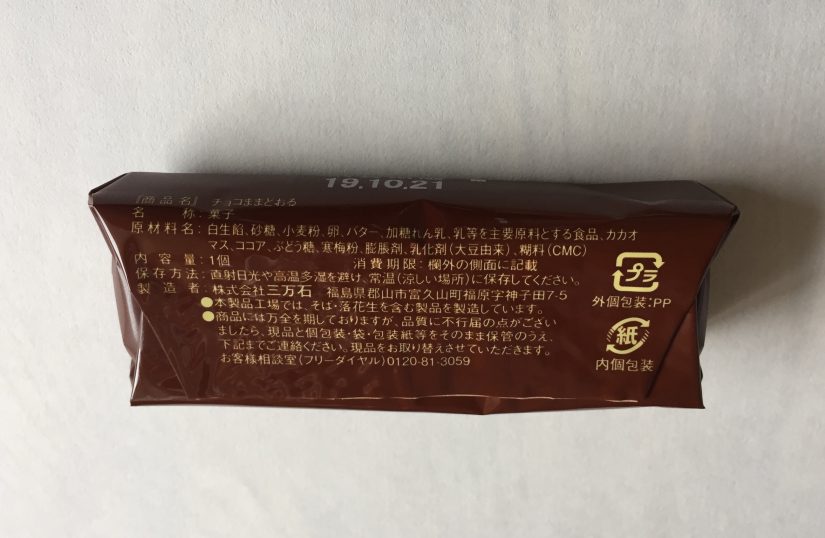 The opposite side of the package.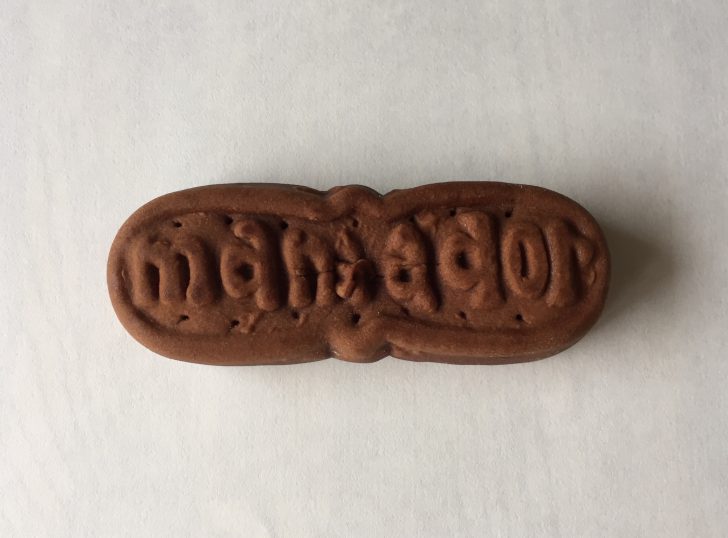 Open the individual package.
View from above.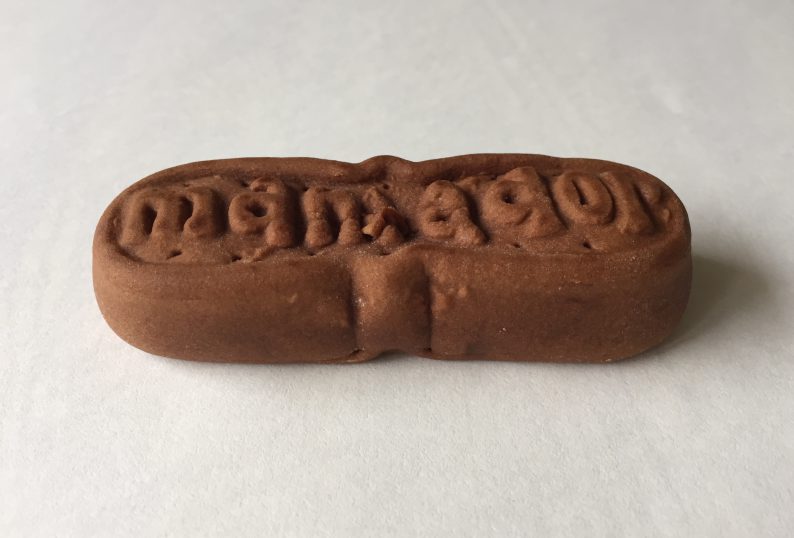 View from a bit side.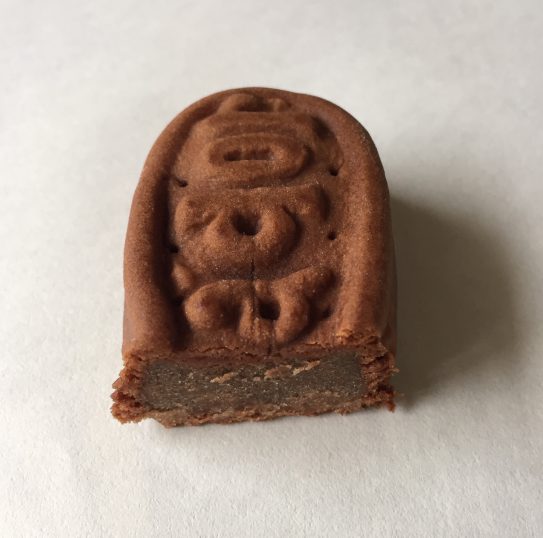 View inside.
2019 Oct.