This "Hana nakko" is a local confection from a place called Chiba. Chiba is next to Tokyo but has a lot of nature such as fields and sea.
Amazon.com: Online Shopping for Electronics, Apparel, Computers, Books, DVDs & more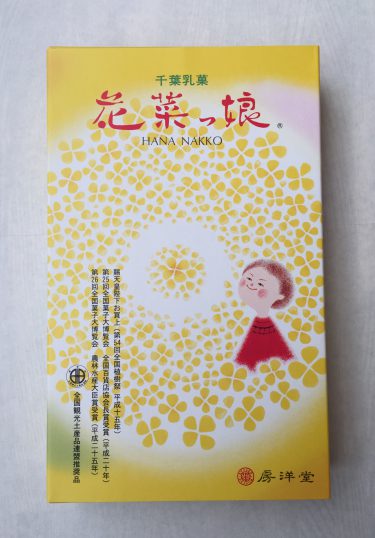 The manufacturer Boyodo says they make "Hana nakko" with the image of a little girl in rope blossoms field.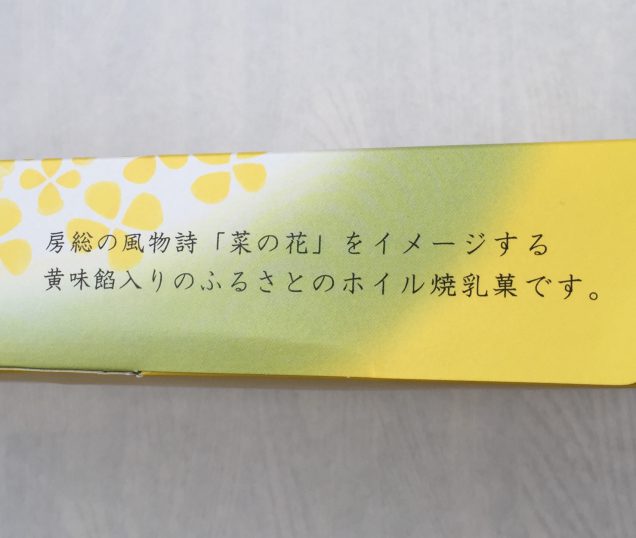 "Nanohana" flowers are one of the symbols for Chiba. I didn't know the English name so I searched on the internet, it's called rape blossoms.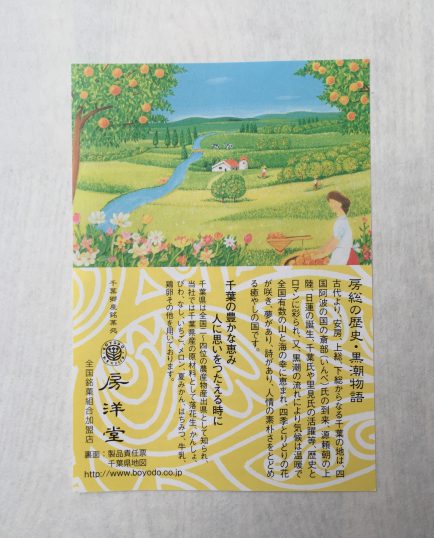 Boyodo is in a town called Tateyama that is in the south part of Chiba. It has mild warm climate almost throughout a year.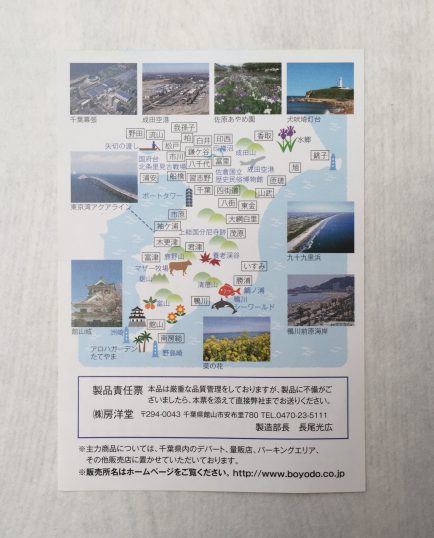 Taste
★★★★☆
This is a "shiroan" sweet I love, that has white sweet bean paste in the dough.
It has gentle sweetness and butter flavor!
Price
★★★☆☆
Around 600 yen per box.
Calorie
★★★☆☆
141 kcal per cake.
Easy to get?
★★★★☆
I got this at Aeon, one of the biggest supermarkets in Japan. Aeon is based in Chiba so I think we can find it in Aeon or the manufacturer shops anytime.
Get again?
★★★★★
Definitely!
The ratings above are completely my personal comments, see here for the details.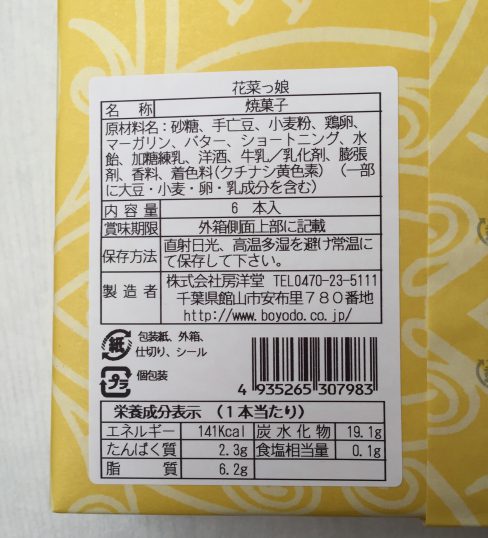 The materials may be changed in the future so please check yourself when you try it.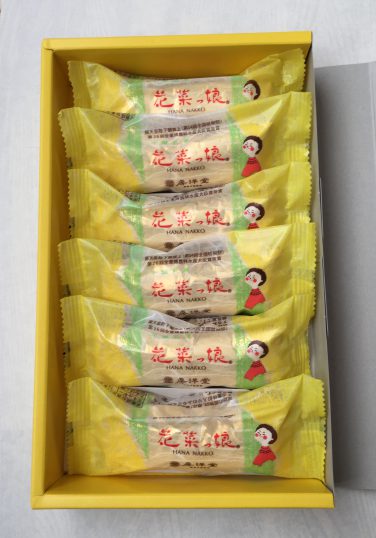 Open the box. I got a box with 6 cakes in it. There are boxes with more cakes.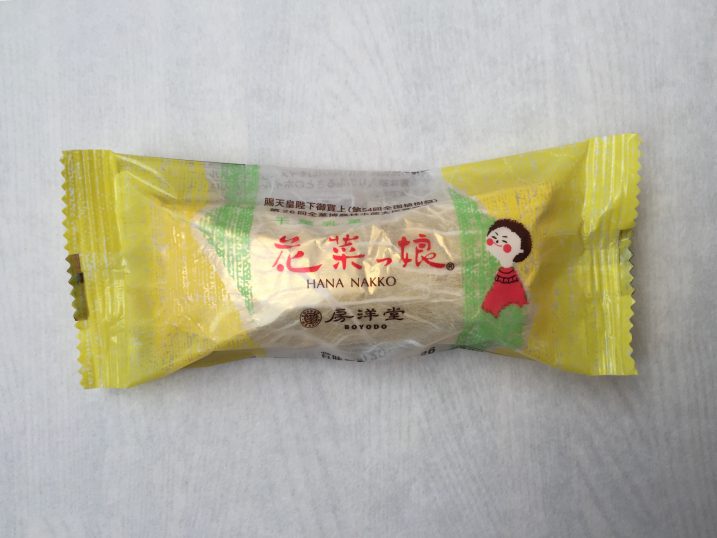 Pick up one.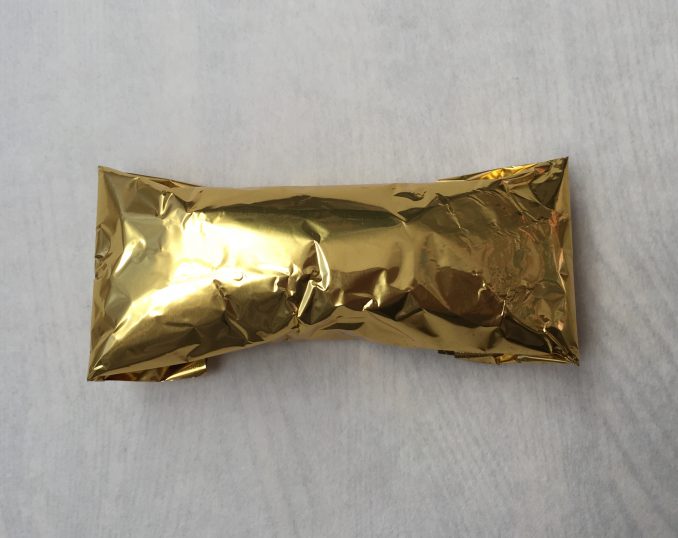 Open the package. The cake is wrapped by a sheet of aluminum foil.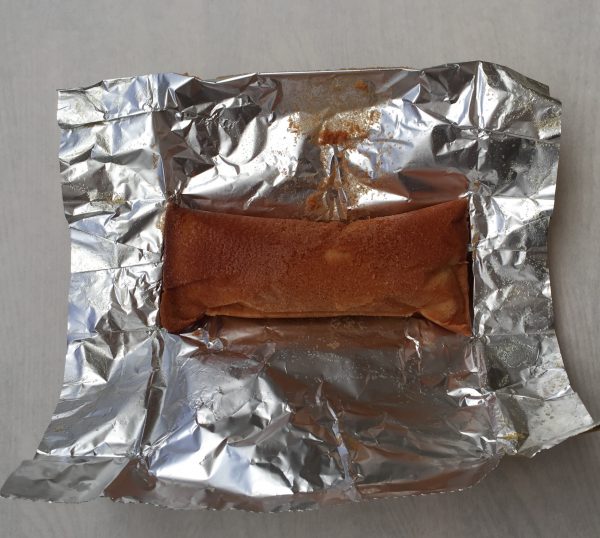 Open the foil.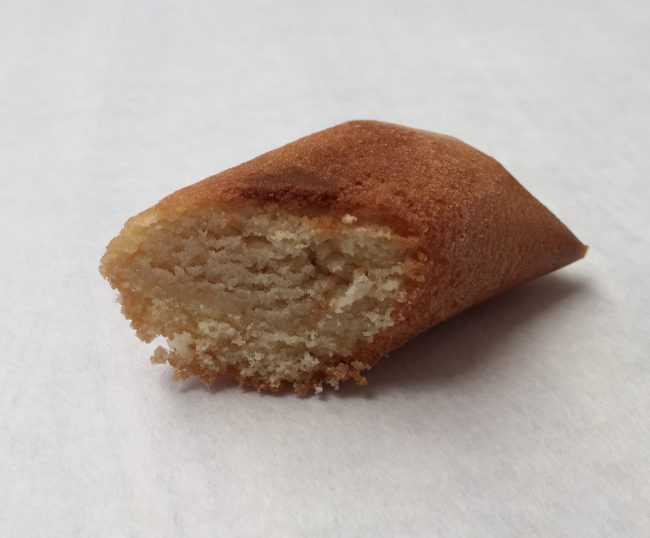 View inside.
2020 Jan.
Amazon.com: Online Shopping for Electronics, Apparel, Computers, Books, DVDs & more