Do you know Japanese sweets called "Dorayaki"?
"Dorayaki" may be famous because of a popular anime called "Doraemon". "Doraemon" is a cat-shaped (?) robot that comes from the future and he loves "Dorayaki" very much.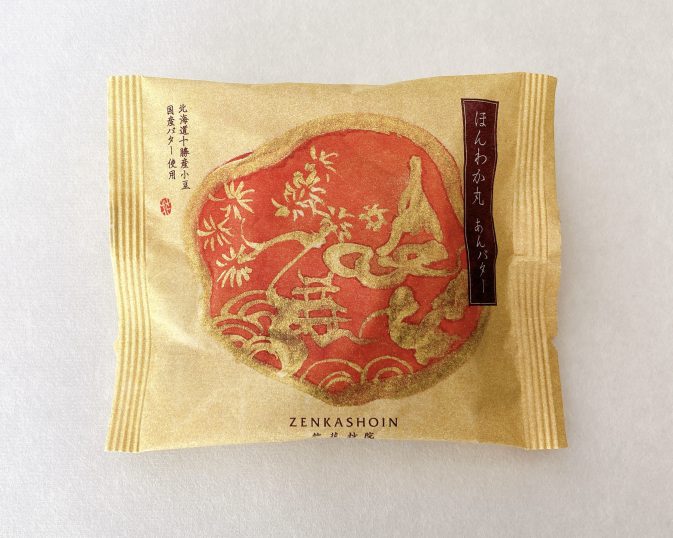 This "Dorayaki" is not so standard since "Dorayaki" usually does not come with butter. But I prefer this type of "Dorayaki" much more. I think sweet bean paste and butter go very well!
Taste
★★★★☆
Good!
The dough is very soft, moist, and delicious.
I prefer the butter to be a bit saltier.
Price
★★★☆☆
Around 100 yen per package.
Calorie
★★★☆☆
194kcal per package.
Easy to get?
★★★☆☆
I got this at AEON, one of the biggest supermarkets in Japan.
I'm not sure if we can get it anytime or not.
Get again?
★★★★☆
Probably.
The ratings above are completely my personal comments, see here for the details.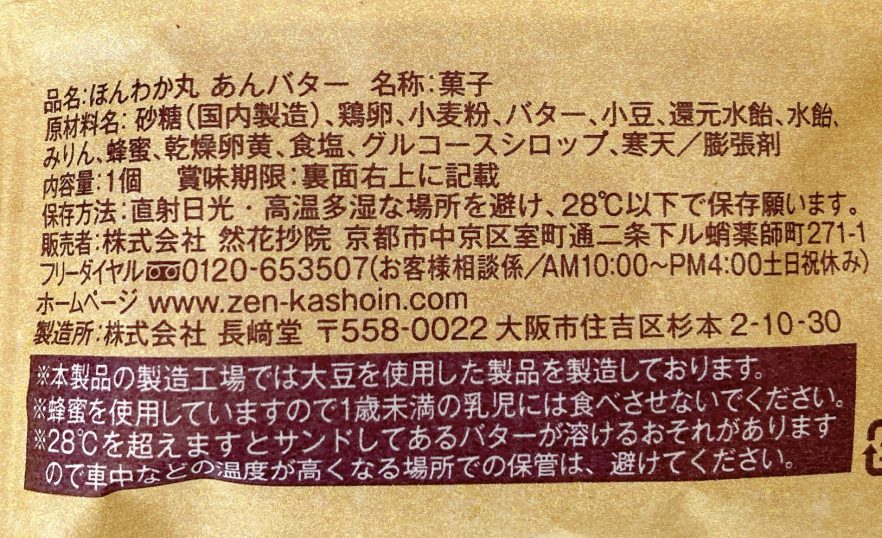 The ingredients may be changed in the future so please check yourself when you try it.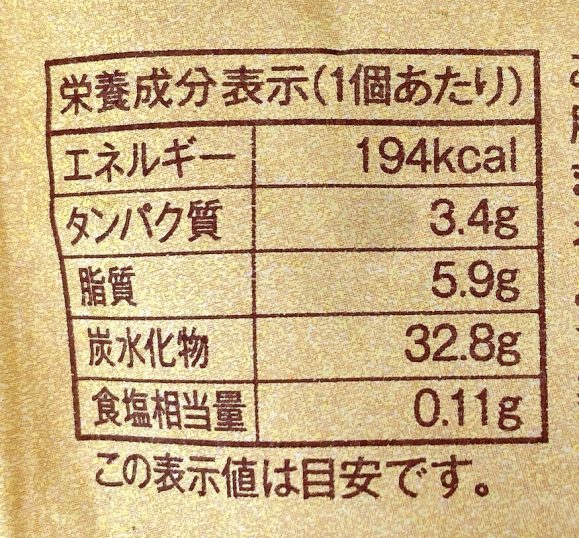 And the nutritional indication.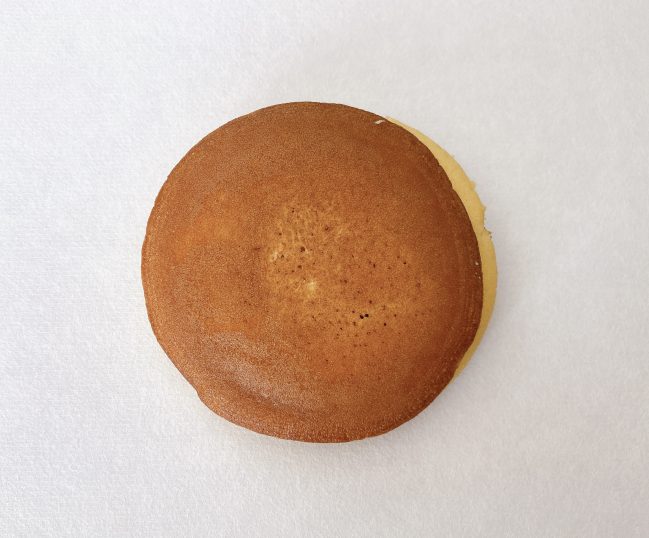 Open the package.
View from above.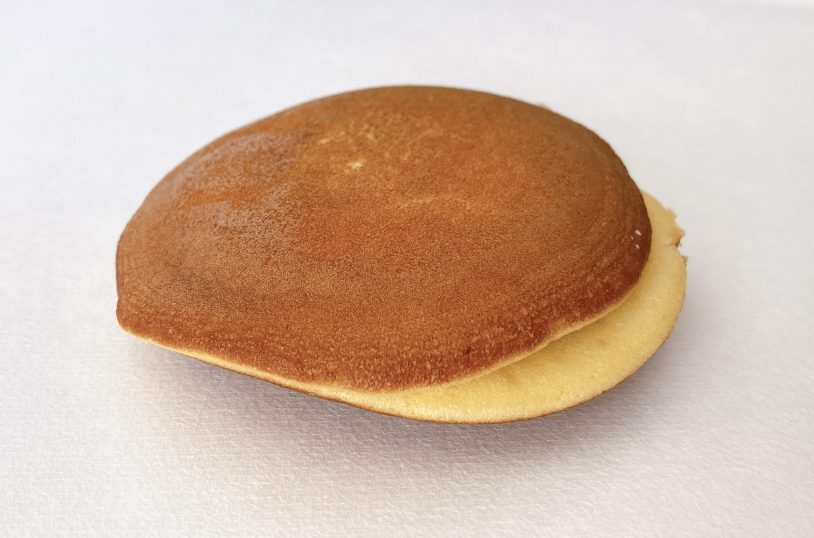 View from a little side.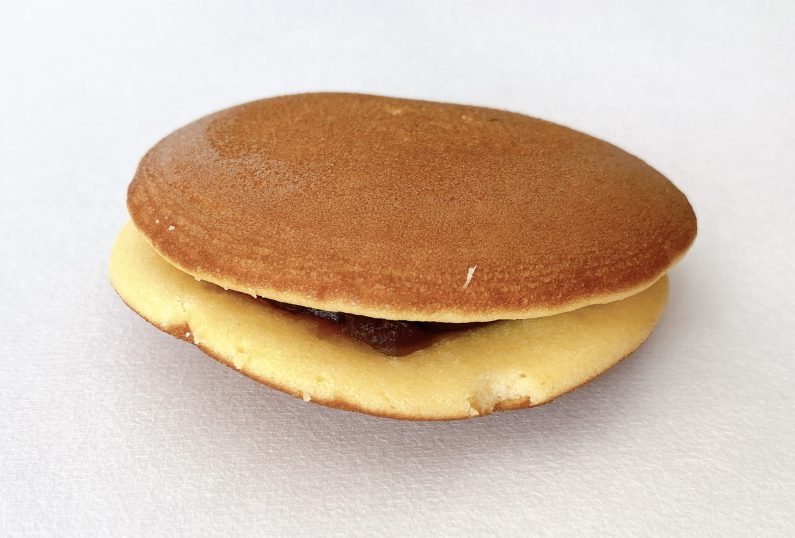 View from a different angle.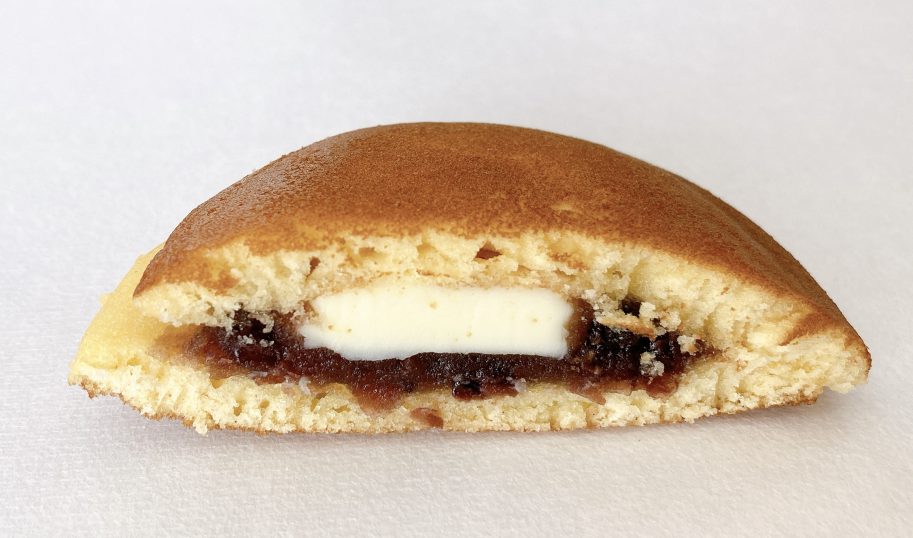 Cut in half.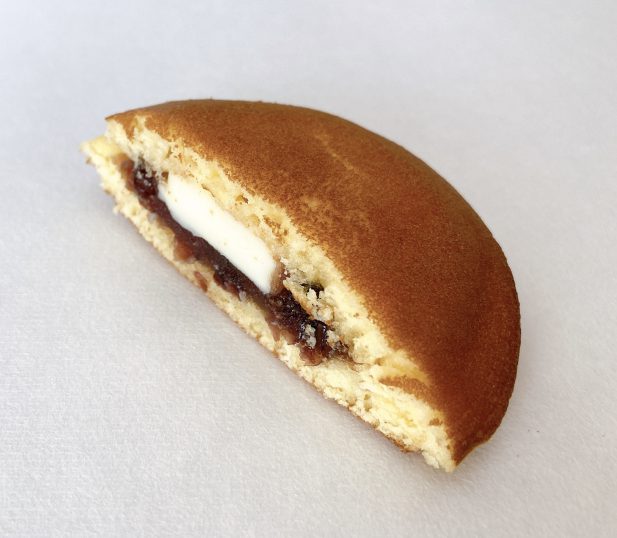 View from a little side.
2022 Feb.