This rice snack product line is very unique I think. I've never had this texture before. I would really like you to try it! But you need to handle them with care since they are so fragile!!
Amazon.com: Online Shopping for Electronics, Apparel, Computers, Books, DVDs & more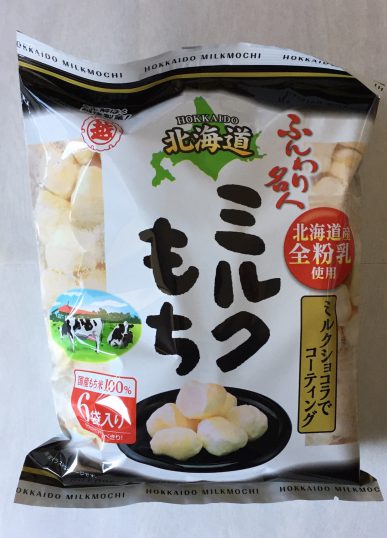 The rice part inside will melt in your mouth in a second! It's really fun texture!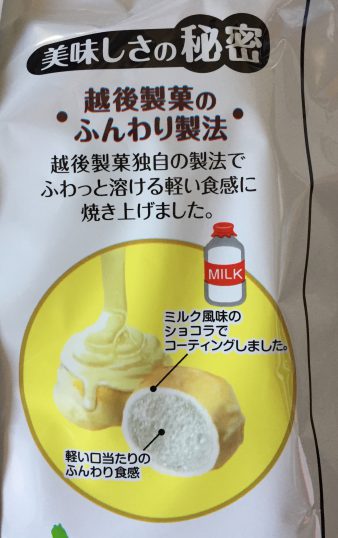 Taste
★★★★☆
Mild sweetness and fun texture!
Price
★★★☆☆
Around 200 yen per bag.
Calorie
★★★★☆
55 kcal per individual package.
Easy to get?
★★☆☆☆
I got this at Aeon, one of the biggest supermarkets in Japan. But I am not sure if this flavor is one of the standard version of this product line.
Get again?
★★★☆☆
Not sure since I prefer soy bean powder flavored one…
The ratings above are completely my personal comments, see here for the details.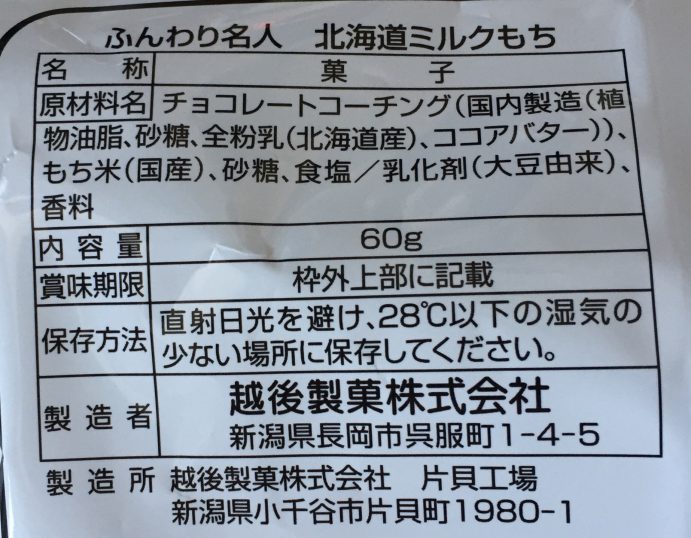 The materials may be changed in the future so please check yourself when you try it.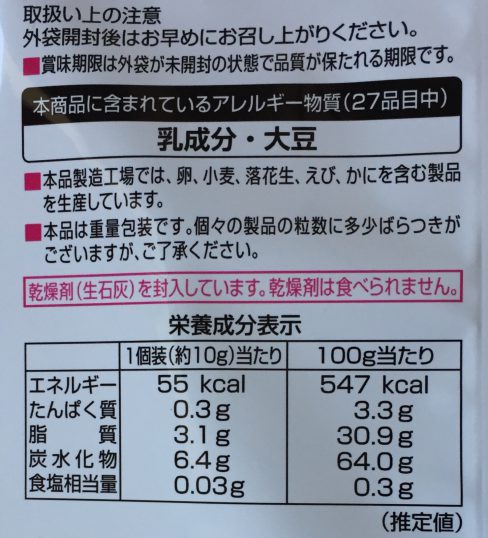 The nutritional indication.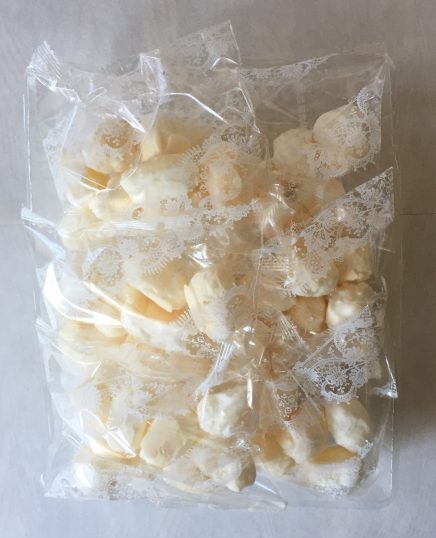 Open the outer bag.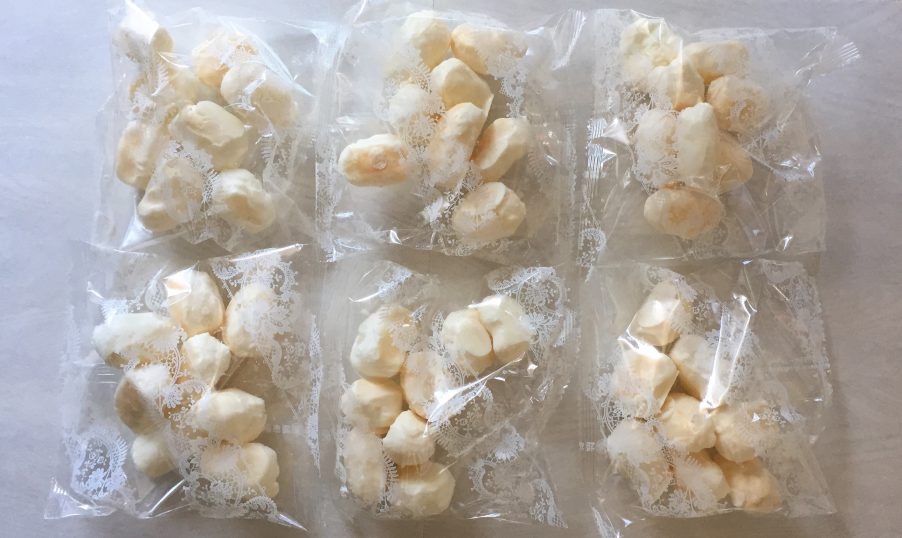 There are 6 individual packages in a bag.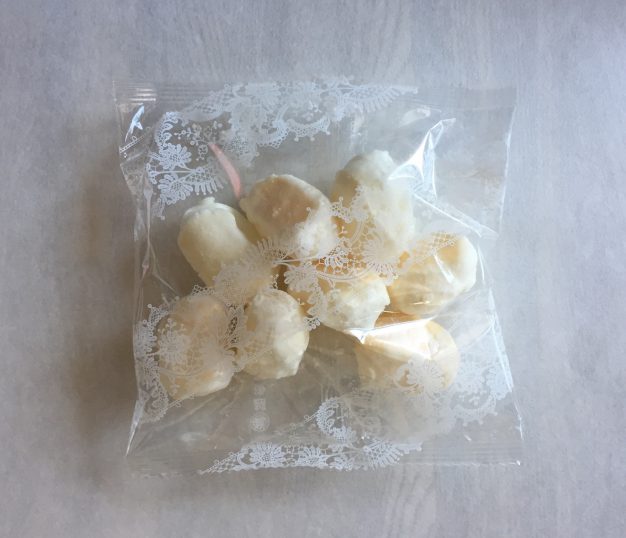 Pick up one.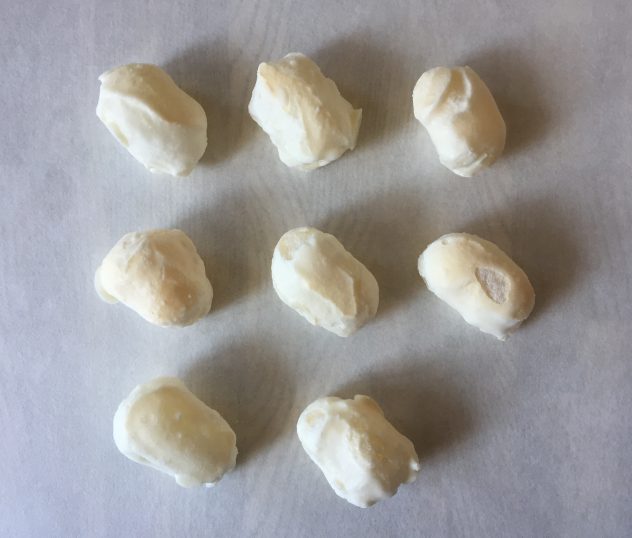 Open the individual package. There are 8 rice snacks in it in my case.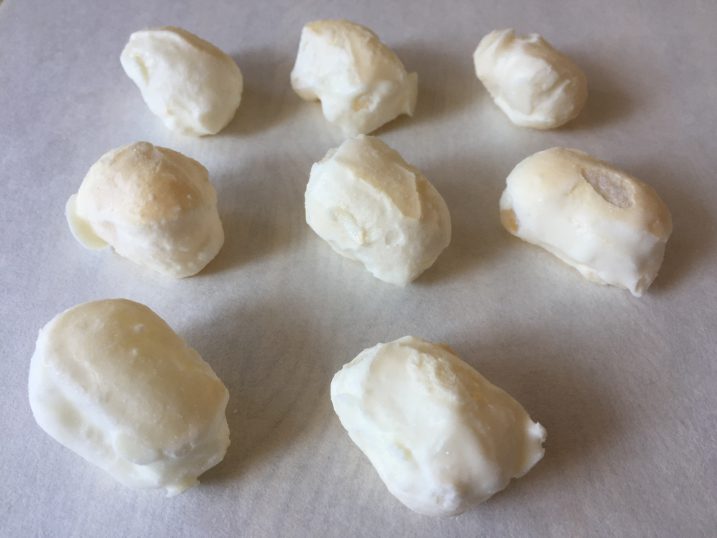 View from a bit side.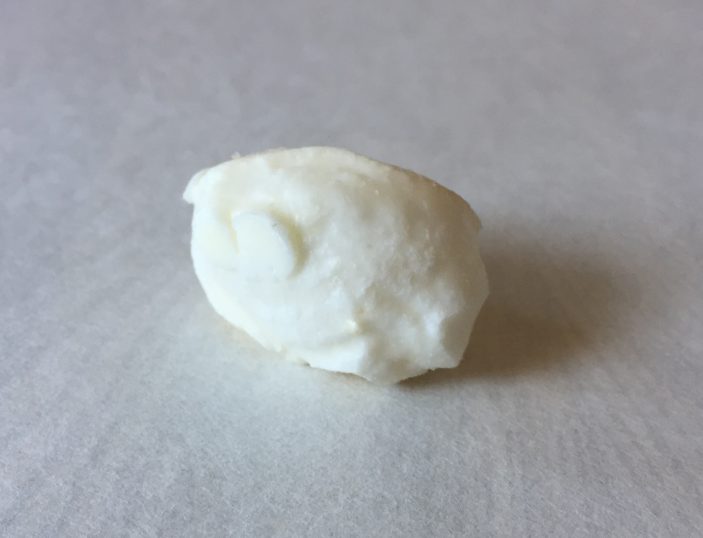 Close to the one.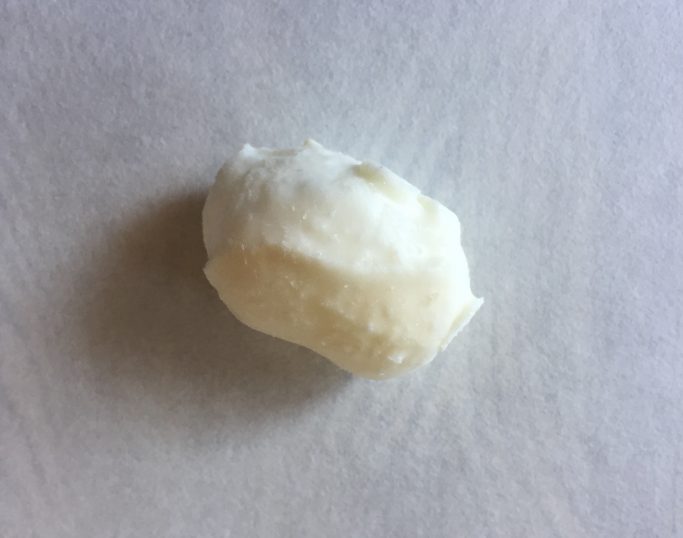 View from a different angle.
View inside.
2020 Jan.
Amazon.com: Online Shopping for Electronics, Apparel, Computers, Books, DVDs & more