I think "pie" is not originally from Japan but to me this sweets are very Japanese like. We can enjoy two different flavor of pastes. One is sweet red bean paste and another is chestnut paste.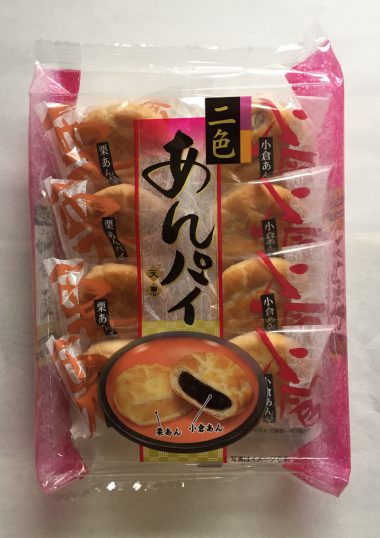 Amazon.com: Online Shopping for Electronics, Apparel, Computers, Books, DVDs & more

Taste
★★★★☆
I really like both pastes!
I recommend heating it in the oven before you eat so that you can enjoy crispy/flaky texture of pie!! If you eat it as is the texture would not be crispy/flaky.
Price
★★★☆☆
Around 300 yen per bag.
Calorie
★★★☆☆
122-123 kcal per individual package.
Easy to get?
★★★★☆
I got this at AEON, one of the biggest supermarkets in Japan.
I'm not sure if we can get it anywhere but at least I can get it anytime at a supermarket near my house.
Get again?
★★★★★
Definitely! I already got it again and again and again…
The ratings above are completely my personal comments, see here for the details.
The materials may be changed in the future so please check yourself when you try it.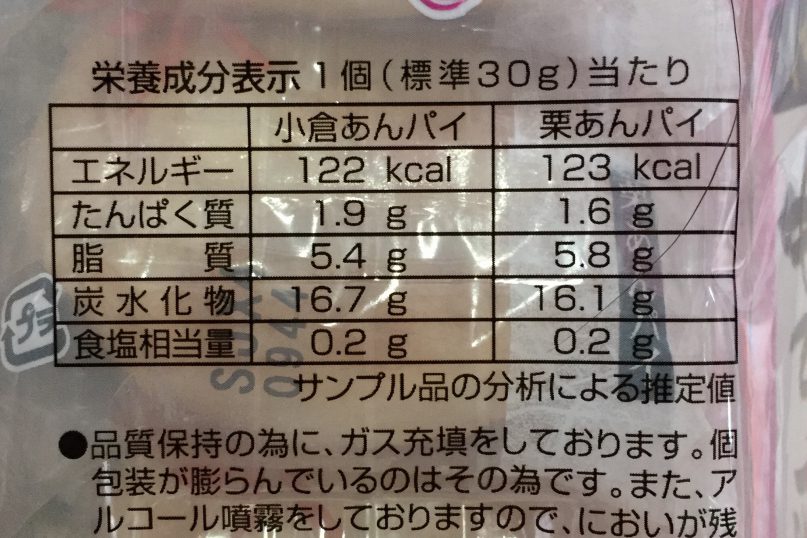 The nutritional indication.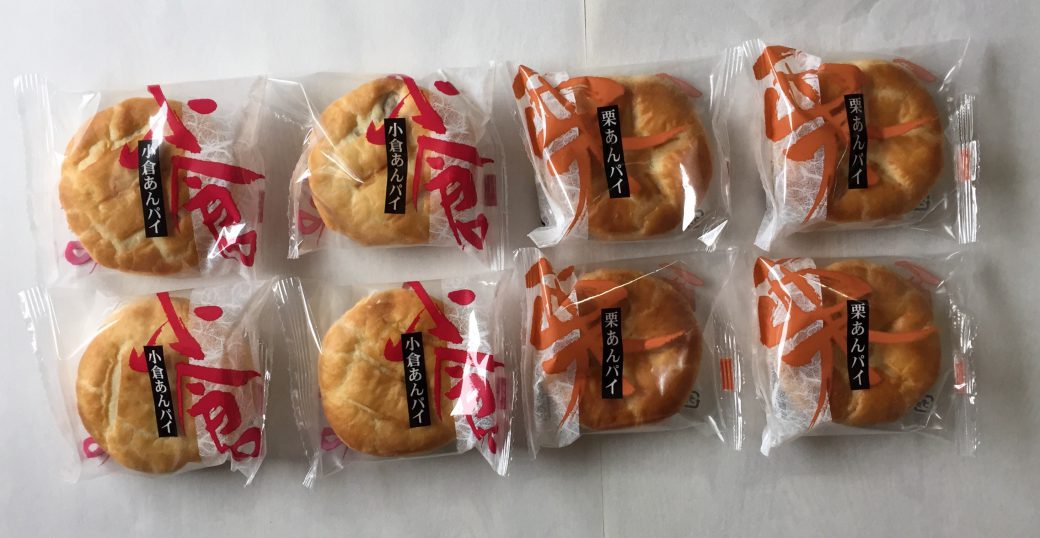 Open the bag.
There are 8 individual packages in a bag.
4 for red bean paste pies and 4 for chestnut paste pies.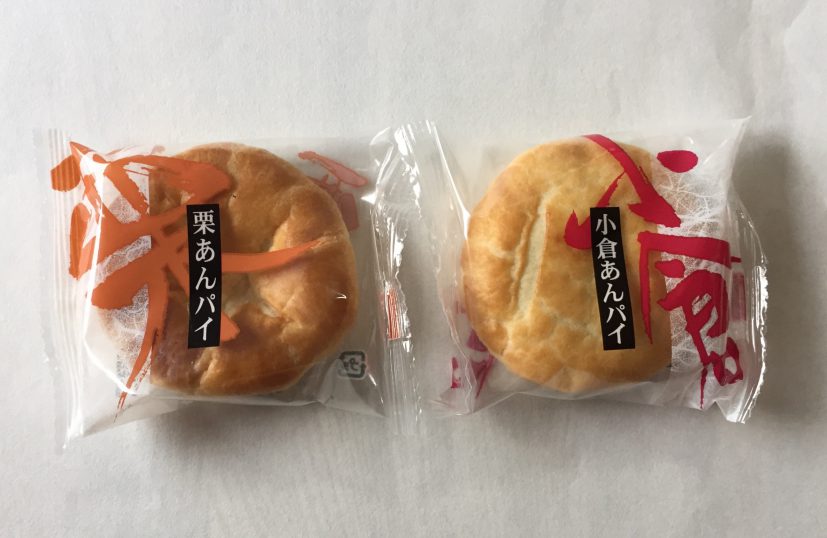 Pick up the each one.
The left one is chestnut pie and the right one is red bean paste pie.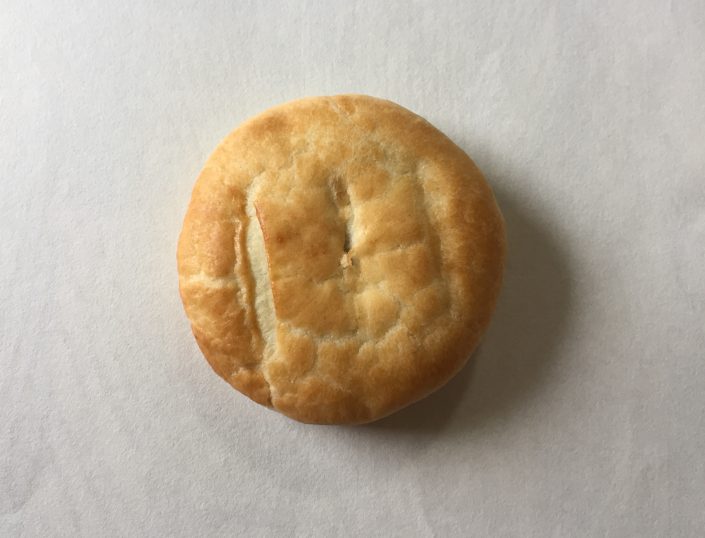 Open the individual package.
View from above.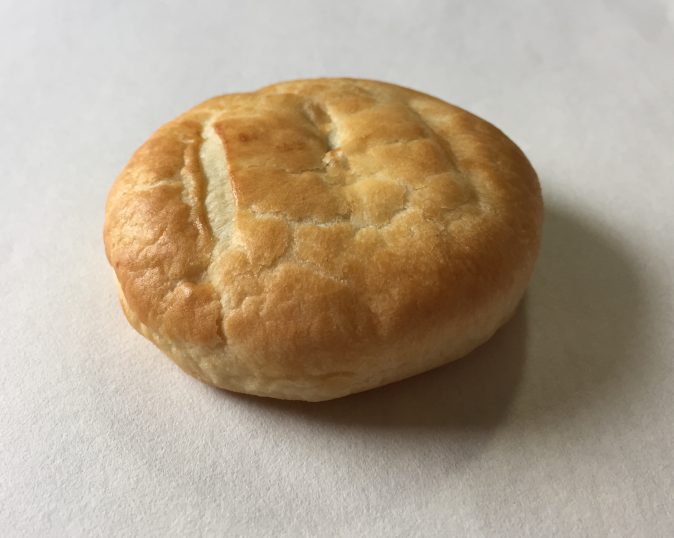 View from a little side.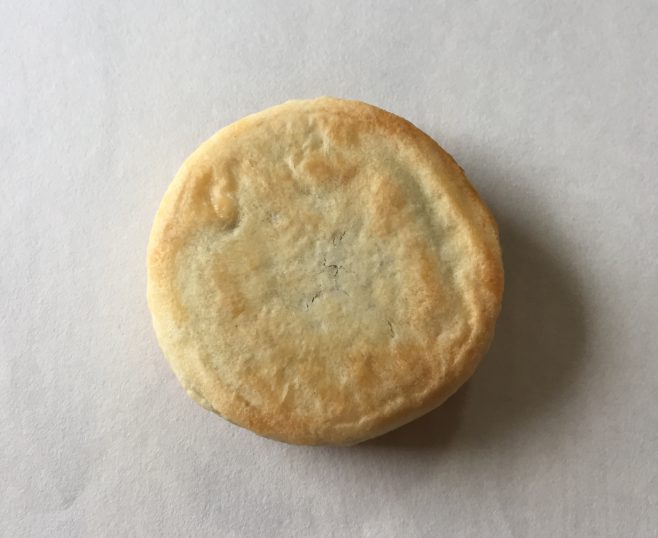 The very bottom view.
View from a little side.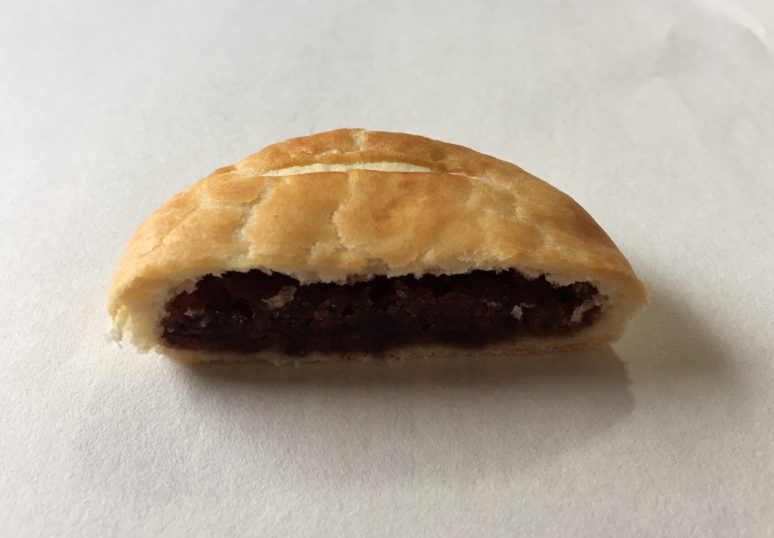 Cut in half red bean paste pie.
Inside view.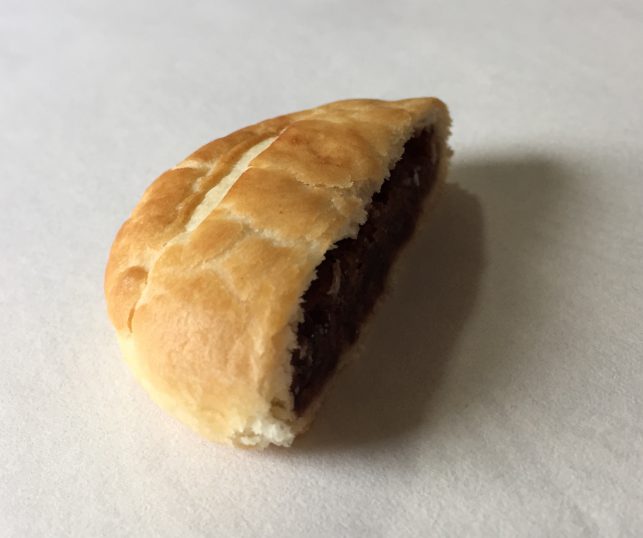 View from a different angle.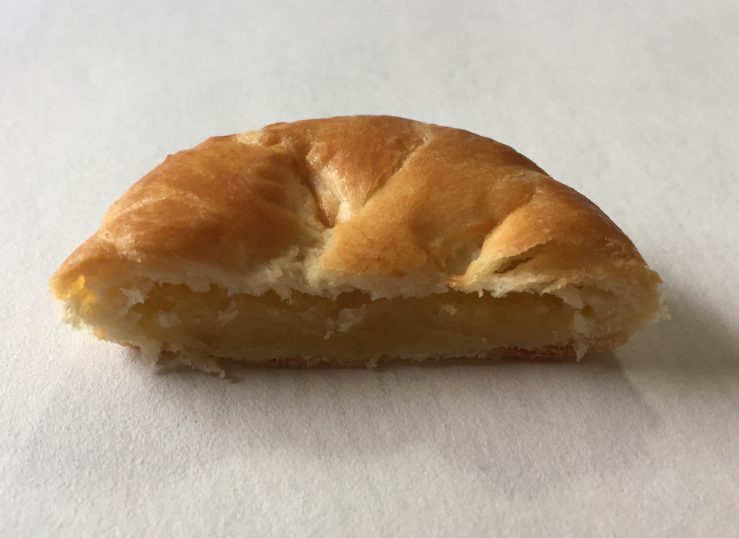 Cut in half chestnut paste pie.
Inside view.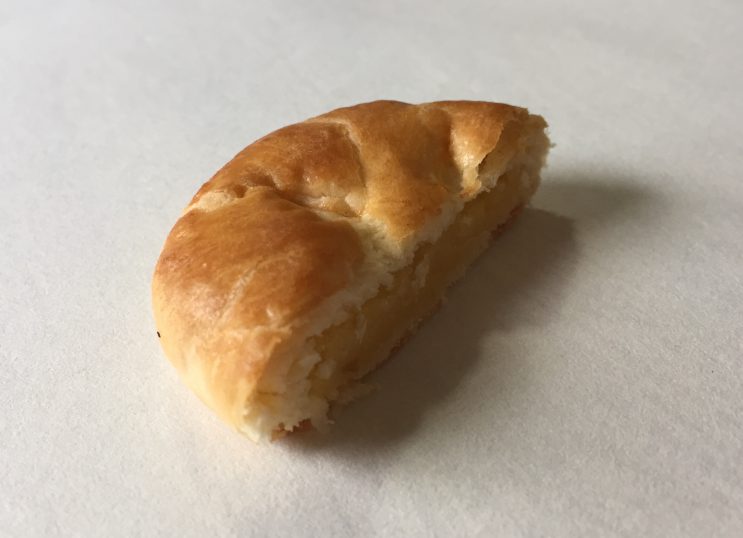 View from a different angle.
2020 Jul.
Amazon.com: Online Shopping for Electronics, Apparel, Computers, Books, DVDs & more