This product name is "mochi-mochi pettanko". "Mochi-mochi" means glutinous and "pettanko" means thin. Also a word "ko" used to be used a name for girls born in around 1970s. I think Japanese like personification or anthropomorphic images. The product name shows its features!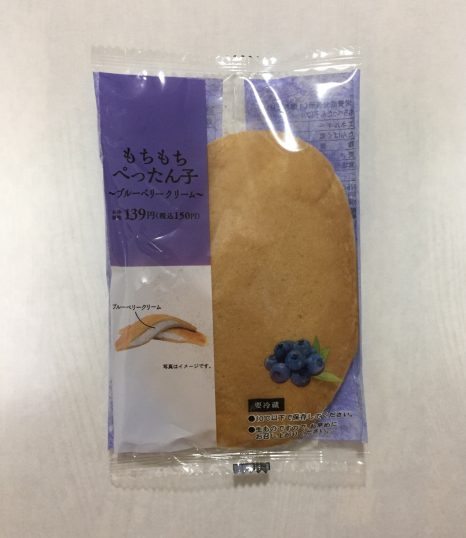 If my understanding is correct, this product series has three different flavors. Milk cream, milk cream with chocolate chip and this blueberry-flavored cream one.
Taste
★★★☆☆
Glutinous as usual!
But I prefer milk cream with chocolate chip one.
Price
★★★☆☆
Average. Around 150 yen.
Calorie
★★★★☆
186 kcal per package.
Easy to get?
★★★☆☆
I got this at mini-stop, one of the biggest convenience stores in Japan. But convenience stores frequently change their selling products so I'm not sure until when we can get it.
Get again?
★★☆☆☆
Not sure. I would get chocolate chip one next time again.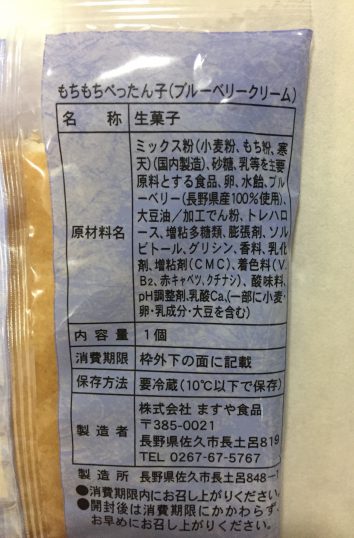 The materials may be changed in the future so please check by yourself when you try it.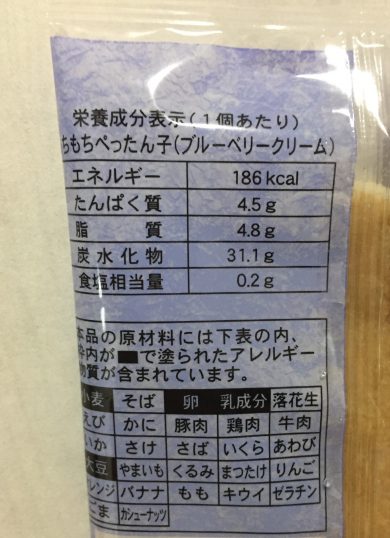 The nutritional information.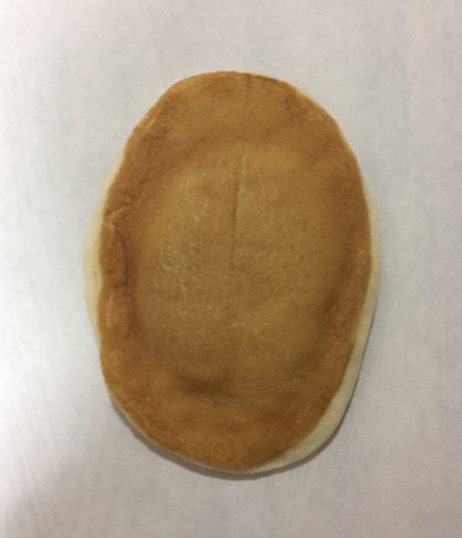 Open the package.
View from above.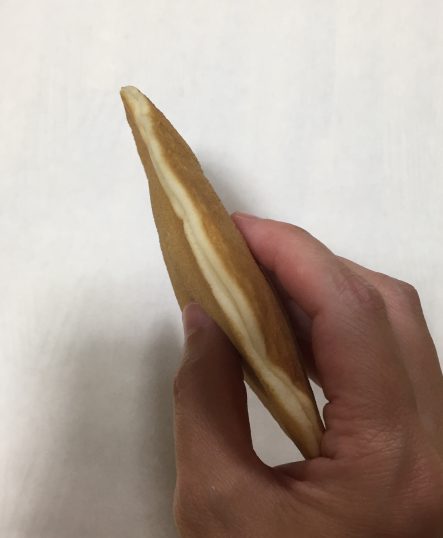 View from the side. Very thin!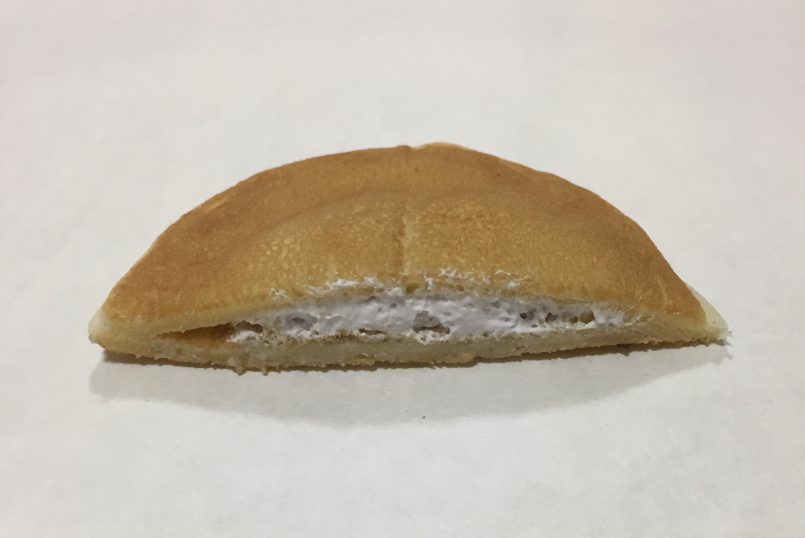 Inside view.
2019 Aug.