This is a famous local confection from a place called Hakata where is south part of Japan, Fukuoka, Kyushu district.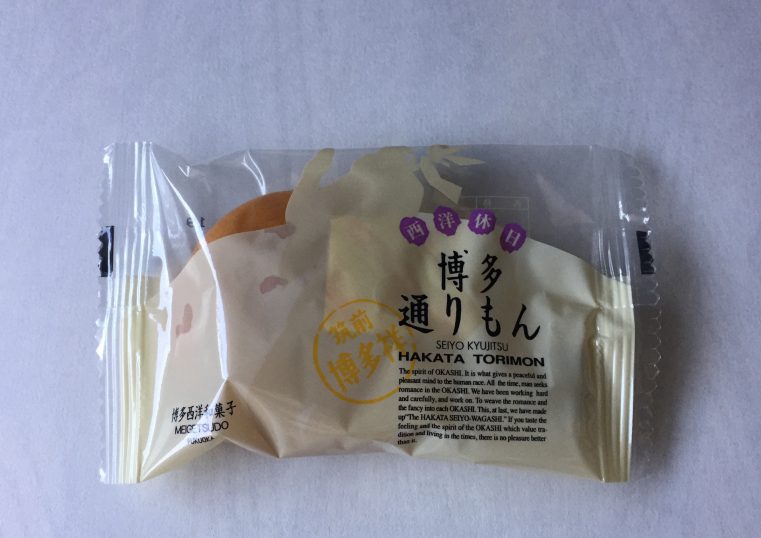 You may have seen it in a famous manga called "Nodame Cantabile". I really like "Nodame Cantabile" too!
Taste
★★★★★
This is one of my favorite local confections! I love "shiroan" sweets like this. The dough or I should say skin wrapping "shiroan" is very thin but must exist! It's also really good!!

"Shiroan" is made from beans called "ingenmame". I have had a chestnut cream cake called "Mont Blanc" that has some "shiroan" paste instead of fresh cream. I am not a big fan of cream so cream and "shiroan" paste cake was so good to me! I felt it was less fatty than usual cream cakes.
Price
★★★☆☆
Average. Around 120 yen per 1 unit.
Calorie
★★★★☆
115 kcal per 1 unit.
Just have one I'm really satisfied.
Easy to get?
★★★★☆
I was given this from someone as a souvenir from Hakata this time. If you don't live near Hakata it's not that easy to get it.

But we can get it online and I think we can always get it around Hakata since it is long seller local confection now and forever!
Get again?
★★★★★
Definitely! I have had this again and again and again… When I was asked what Hakata souvenir do you want I always answer "Hakata Toorimon"!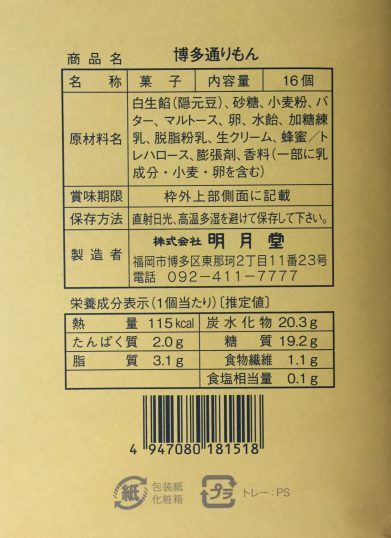 The materials may be changed in the future so please check by yourself when you try it.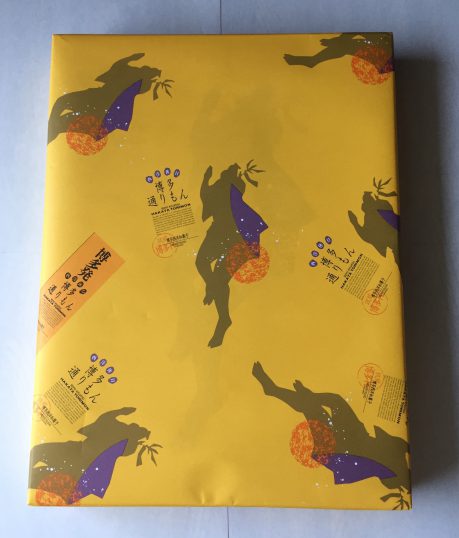 It's wrapped like this.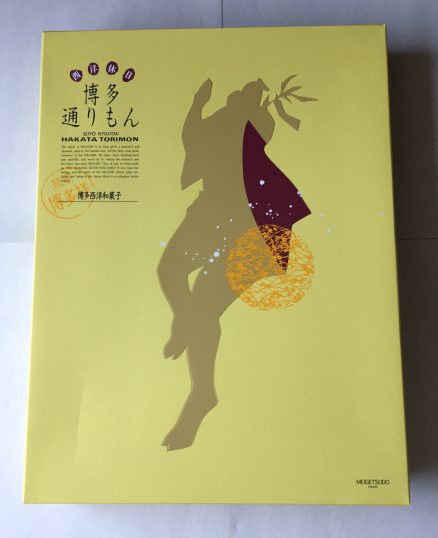 Open the outside wrapping.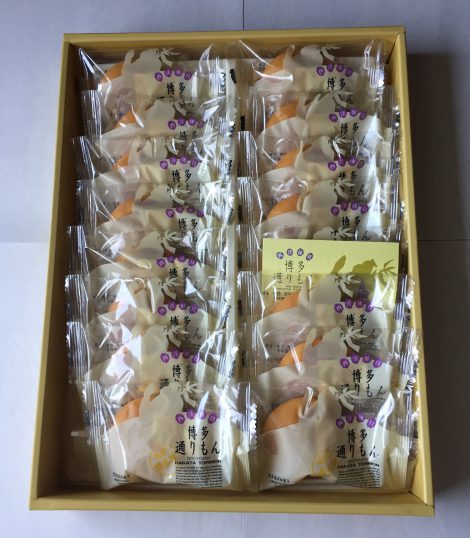 There are 16 buns in this box. There are several different boxes depending on its amount (number of buns).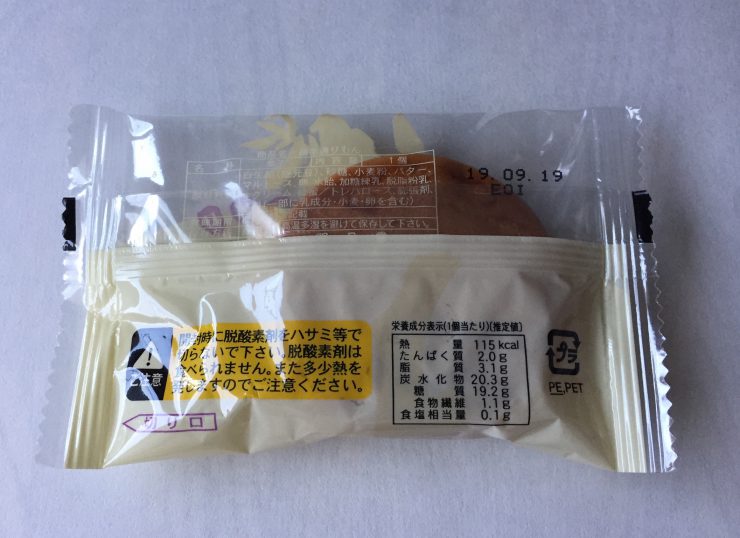 View from the back of the individual package.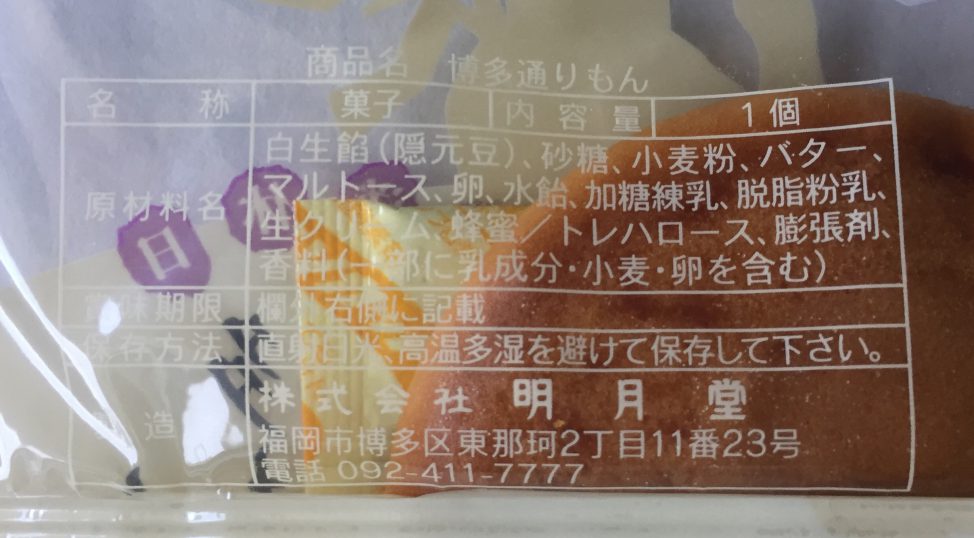 Zoom the material information.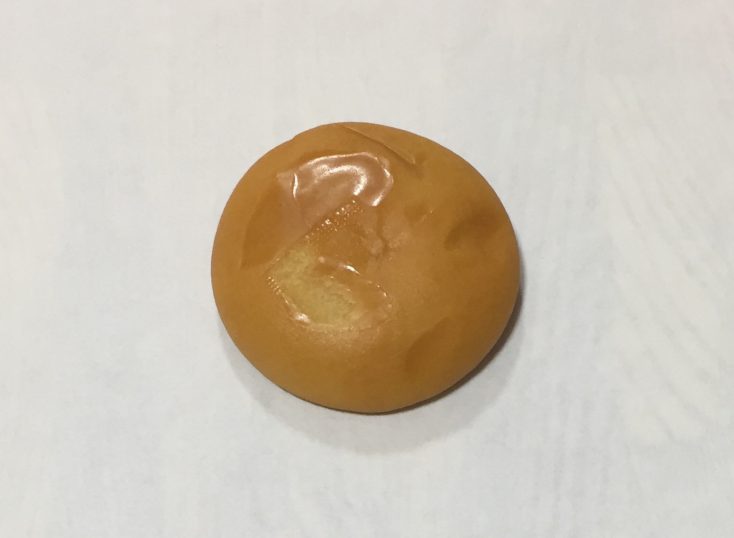 Open the individual package. View from above.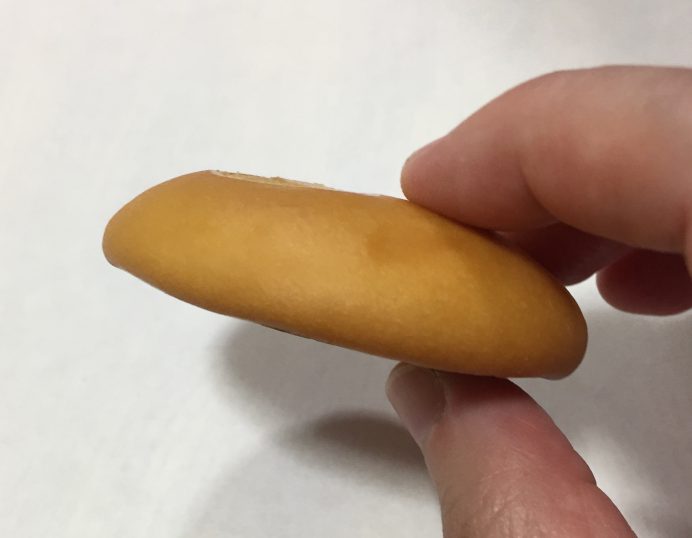 View from the side.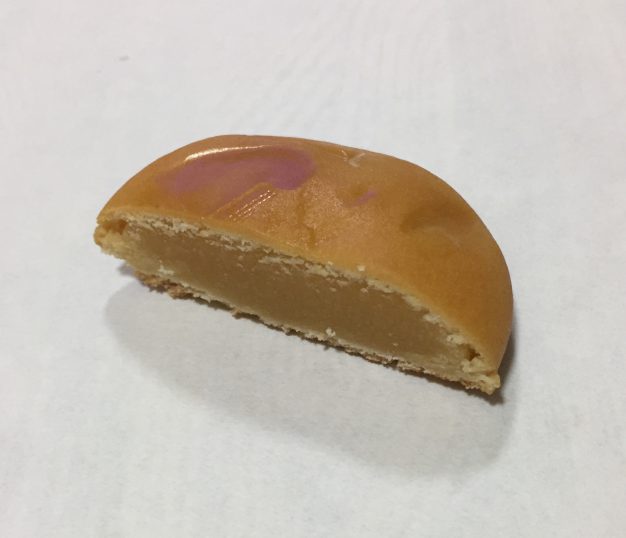 Inside view.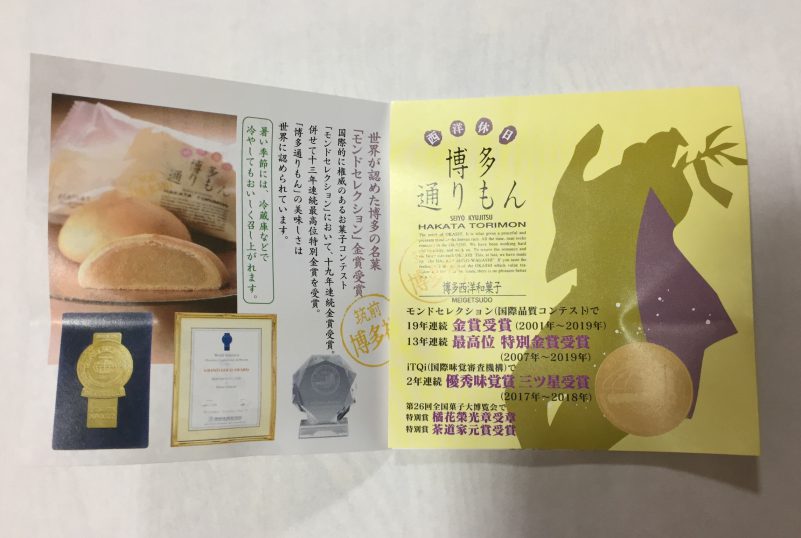 In a box, there's a small leaflet. It says "Hakata Toorimon" won the Gold prize of the Mond Selection.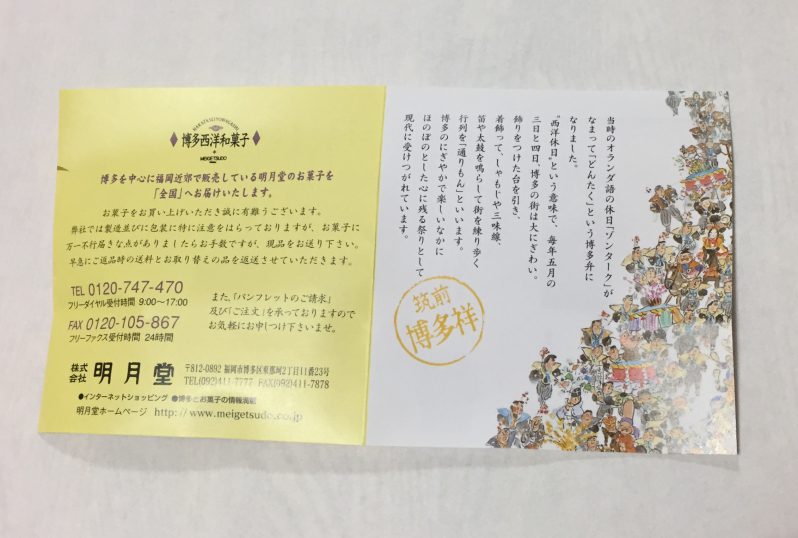 A word " Toorimon" comes from lines of festival called "Hakata Dontaku" that reminds people of fun memories.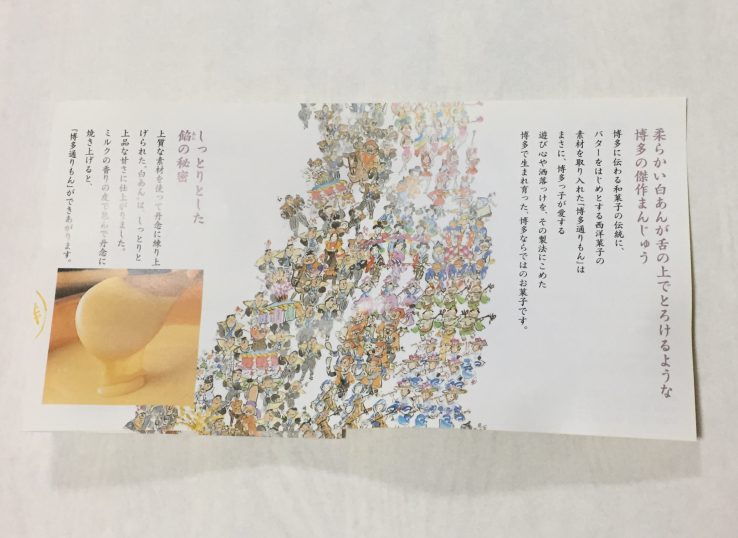 2019 Aug.