In Japan, we call this kind of sweets "daifuku". It's a glutinous rice cake and there's some sweet bean paste inside.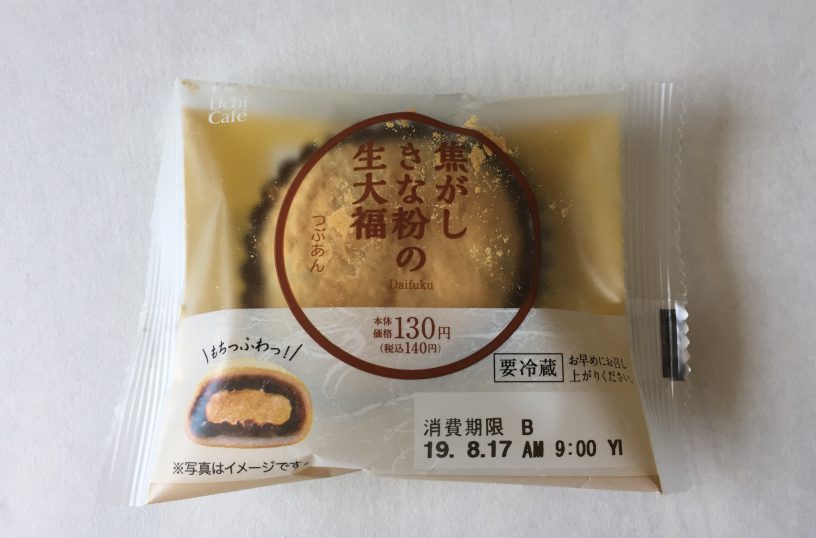 "Daifuku" has some variation like this product. This one has some soybean powder and cream in and on it!
Taste
★★★★☆
Glutinous and soft.
Good combination with soybean powder and sweet bean paste!
Price
★★★☆☆
Average. Around 150 yen.
Calorie
★★★★★
137 kcal per package.
I think it's pretty low.
Easy to get?
★★★☆☆
I got this at Lawson, one of the biggest convenience stores in Japan. But convenience stores frequently change their selling products so I'm not sure until when we can get it.
Get again?
★★★★★
Definitely. If I can.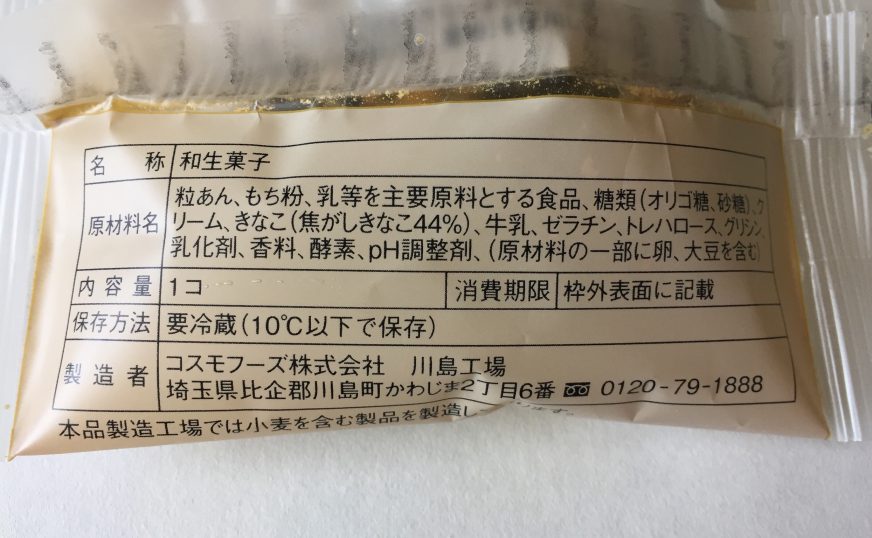 The materials may be changed in the future so please check by yourself when you try it.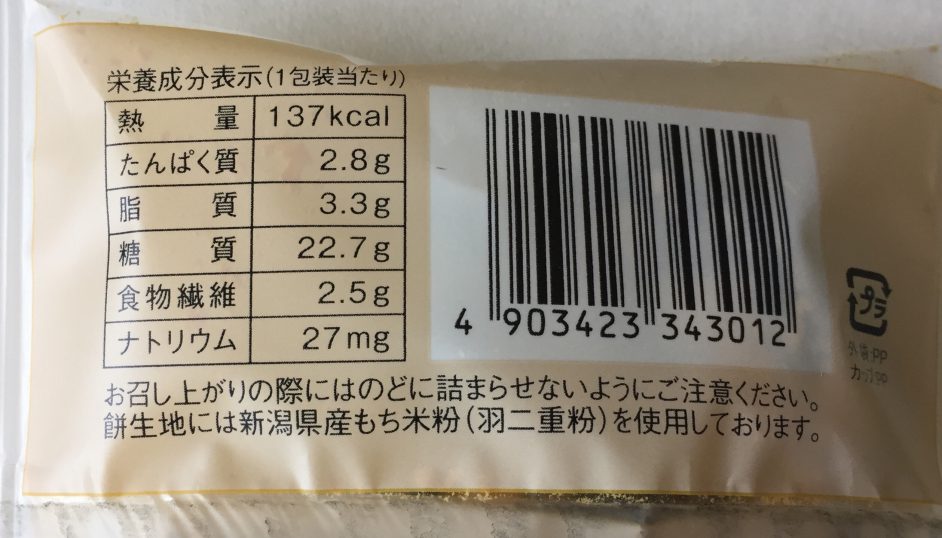 The nutritional information.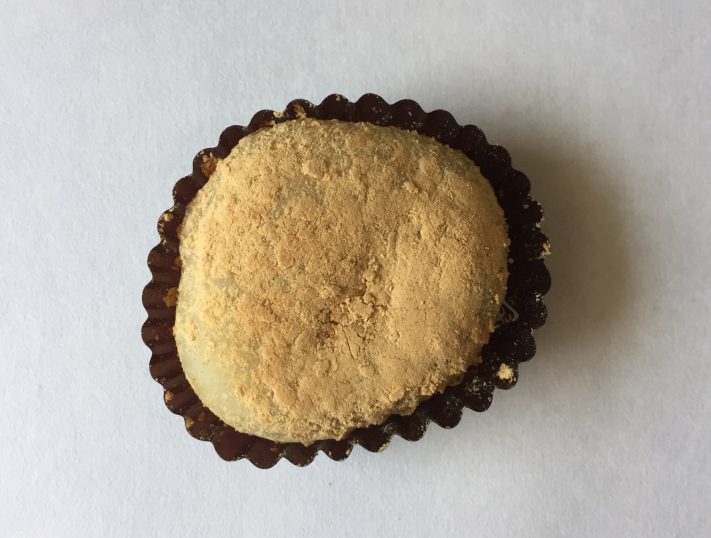 Open the package.
View from above.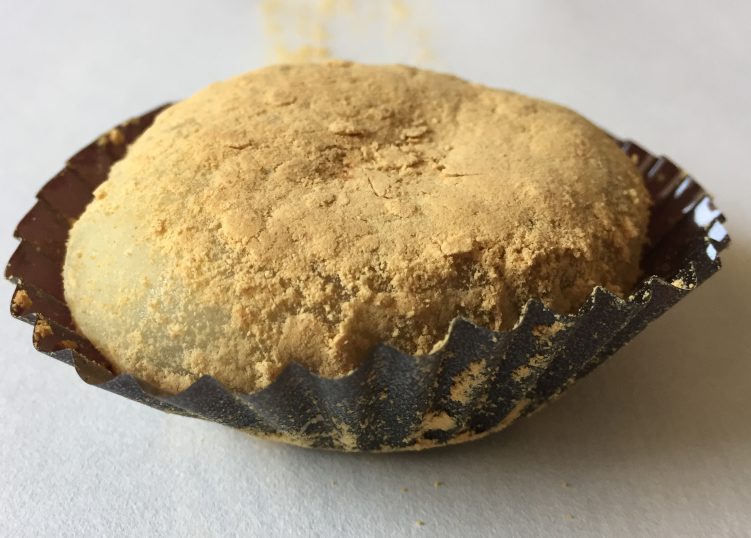 View from a bit side.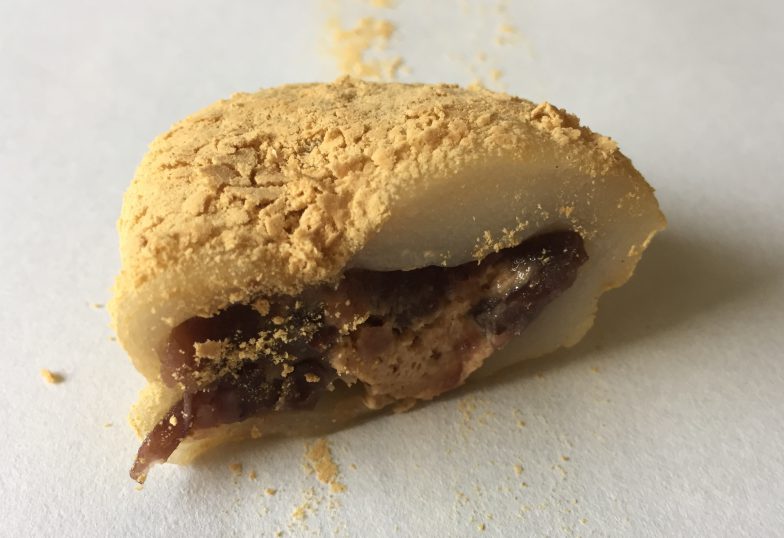 View inside.
2019 Aug.